In this series, the Chronicle follows multiple riders as they seek to fulfill their FEI World Equestrian Games dreams in Tryon, North Carolina, in 2018. We'll check in with them in the coming months as they pursue a team spot to see how they're getting their horses ready and preparing mentally.
In late August, the South African Equestrian Federation named eventer Victoria Scott as an individual representative for the WEG.          
Scott qualified two horses for the WEG: the 12-year-old Selle Français gelding Song Du Magay (Yarlands Summer Song—Indra, Hand In Glove) and the 9-year-old Selle Francais gelding Valtho Des Peupliers (Tinka's Boy—Etna Pierreville, Rosire).
The 29-year-old moved from South Africa to Saint-Gervais, Vendée (France) six years ago, and she is currently based in Cognac with her fiancé.
On Aug. 25, "Song" dislocated his sacroiliac joint, and Valtho became her WEG mount.
Scott and "Valtho" began FEI competition together in 2016 and have competed through the CCI*** level. They traveled to the United States on Sept. 3.
---
I grew up in a town called Pietermaritzburg on the East Coast of South Africa. We had property next to our house, and someone gave us a horse. At age 4, my sister and I decided that we wanted to ride, so we used to take it to the bottom of the hill and canter up.
Once my parents got the horse they were happy for us to ride, and then we just didn't stop.
I was always a sporty, outdoor child. I couldn't commit to other sports or anything too big because we kept our horses and ponies at home and had to do a lot of the work ourselves. It taught us responsibility.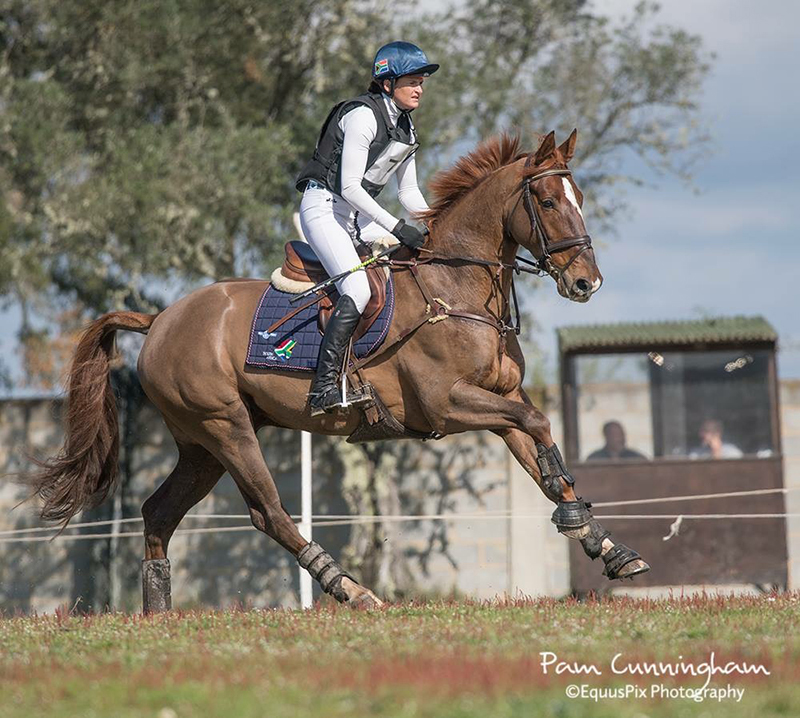 We traveled a lot, and we got to experience different cultures and areas of the world; that also helped my riding because we traveled to some big competitions which really motivated and inspired me.
South Africa isn't huge, but I still had my idols who competed at the top level. Internationally, I watched anything I could find on TV. We didn't really have internet availability back then, but I watched video tapes, books—everything we could find.
Eventing In South Africa
We come from a country that loves rugby and cricket, which are such big sports. Equestrian isn't a well-publicized sport, and it's quite small in South Africa. Eventing particularly is very small, and we don't get publicity or support from the government or federation.
Eventing went through a stage of going quite well, and then it goes through waves of having dips in popularity. We did have three-stars, though we haven't had one in a while. We don't have judges or course designers who are qualified at that level. To fly those people in it's just such an expense for the federation or for the competition.
They've stopped with the three-stars because we might only have one or two riders, and to build a course at that level for that many riders is heartbreaking.
I was terrible when I first started. I fell off at almost every competition. I'm not sure why I stuck with it, but cross-country has always been so much fun that I just never gave up.
There's one event in particular where they have to send people out to chase the zebras away because they've come across the dressage arena while people are riding; they just come in a herd. It's really nice, but they're quite annoying, and horses hate zebras for some reason.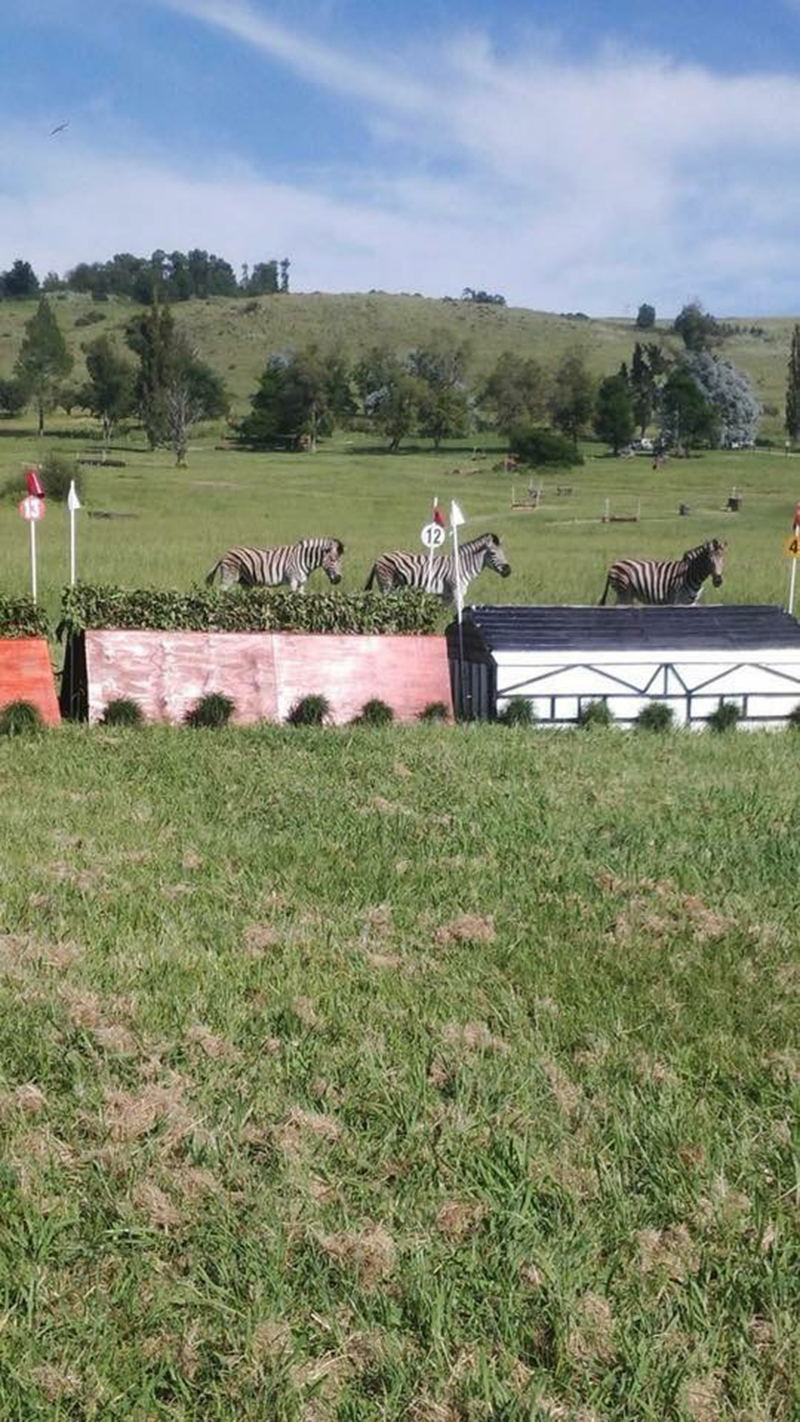 The giraffes, although they don't come into the arena, are quite a big distraction, and they're very curious animals. They're like cats; they're obsessed with coming to see what's happening. It's absolutely terrifying, but it makes good photos.
For The Love Of The Sport
I was always quite driven to get to the top. I read autobiographies of some of the top riders, and I remember going to my parents at 16 and saying, "OK, I want to drop out of school and become an eventer." They said, "OK, no way. Finish school, and then we'll see!"
I finished school. [Scott graduated from the University of South Africa with a bachelors in education.] But I kept badgering them about wanting to pursue eventing more. At 18, I went to England to try out a few yards and test what it would be like to do it more professionally. It's hard work, but I still loved it, and I continued to go in that direction however I could.
Thoroughbreds in South Africa are readily available, so for eventing, Thoroughbreds were always the first choice. Now they're starting to breed more sport horses which is excellent, and those are coming into eventing.
I had a wonderful coach when I was at the children's/junior level who found Current Flame (All Fired Up—Be Gorgeous, Be Glorious) for me. I bought the horse, and we competed together for many years. Thinking back we probably would've never won the top levels in Europe or America, but for South Africa he was an excellent horse.
He took me up the levels and taught me a lot. I eventually took him to the U.K. to compete, but I think between us having huge quarantine times, the change of temperature and change of atmosphere, the stress just got to him in the end, and he couldn't deal with it. I still have him at our stables in South Africa.
From Africa To Europe
The moment we have an [African Horse Sickness] outbreak in the country they close quarantine immediately, and it goes back to maximum, which is so tough on the horses.
It's the reason many of us base in Europe, because if I have qualified a horse for a big championship, I can't expect to bring it in quarantine and still be ready for the championship, so we have to compete in overseas qualifiers.
I found that the level in Europe was higher, so I wanted to be around the people I would compete with in a championship instead of getting my level against our small pool in South Africa. It has helped me better my riding.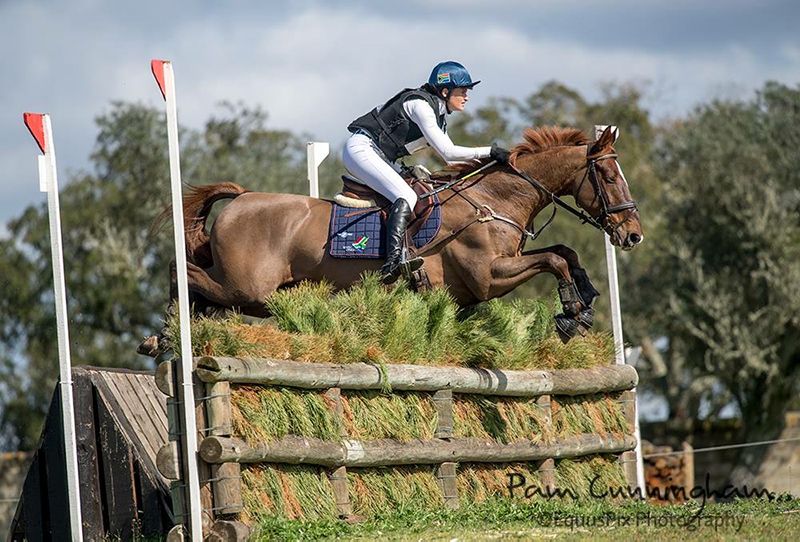 It was a clear decision and then one I regretted many times. When I first arrived in France I didn't speak the language. I lived in a very rural town, and I was completely by myself, and I thought, "Why did I do this?! What have I given up in South Africa to come be by myself and just spend all my time with one horse." It was very tough in the beginning. It was years of questioning my decision.
[My coach] Rodolphe Scherer was the reason I stuck with it. He taught me so much, and he was so dedicated to me. He's the reason I've gotten to this level. I'm glad I did stick with it, but it was purely for his coaching that I stuck around in that tiny town. When you have an image of living in France, it was really not the town I was living in.
Road To WEG
In December 2017, my top horse Song was taking a break. He already qualified [for the WEG,] and we thought, why not have two horses qualified?
At the beginning of 2018 we got Valtho qualified and thought OK, now we can chill, let the horses work relaxed, and see which becomes our top horse. Experience is the best thing for a championship, so we decided to take Song.
[After Song dislocated his sacroiliac joint, Valtho became Scott's WEG contender.]
Valtho was ridden by Rodolphe Scherer, so I knew him a year before buying him. I originally bought him as an investment to sell, but after competing him once I knew he was something special. He moved up the grades quickly because he's so easy in cross-country, and we moved from one-star to Tryon in two years.
Valtho is quite a character. He's scared of everything at home; some days I can hardly trot around the arena, but he's serious at competitions.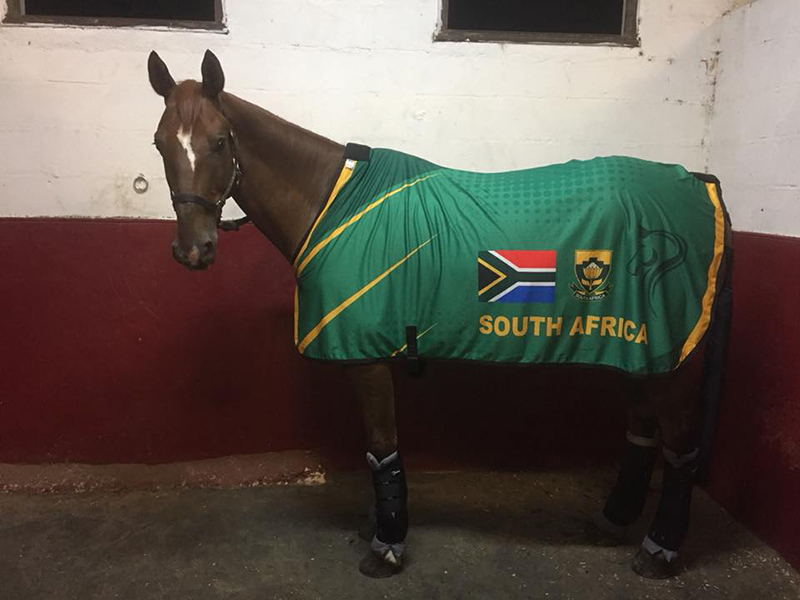 He's a real sweetheart. He always puts his ears back in his stable, but he absolutely loves attention. I love riding him; he's naturally balanced and supple. He doesn't have big scopey movement, but he tries really hard with what he's got. He's phenomenal on the cross-country, so straight and easy to control.
I've always said that if eventing was just a cross-country competition, Valtho would be my first choice to compete. I think he will deal with the cross-country well, however, I know he's not a flashy mover in the dressage, so we lose out on the top marks. He's still a bit immature in the show jumping, so this will be a big ask for him. He's fast in the cross-country, but I have never tested him on big hills. I hope Valtho will manage the hills I've heard about at Tryon.
And So It Begins
We're starting to pack our equipment and prepare everything. Now the mixture of excitement and stress is starting to set in. I get nervous the day of, but before, I don't think about it because I won't sleep for weeks.
When I did my CCI**** and was clear inside the time [at Luhmühlen (Germany) last year], they said it's the first time a South African rider has done that; it was so exciting.
It's such a shame that we can't be based in South Africa and do the same thing because it's my No. 1 country in the world.
It's a shame that I can't have my family around me all the time, but to have the opportunity to compete in these competitions and at this level, I'm so lucky to have that. So, I have to sadly look away from South Africa and just be grateful.
Next year I'd like to do some more four-stars; of course, Tokyo and Paris [for the 2020 and 2024 Olympic Games], I'm looking at those already.
I hope [eventing in South Africa will] get back to what it was when I was growing up. It was wonderful, and to be on the team you had to be selected because there was such a wonderful pool of riders. I remember the excitement as a child and junior; I hope they can get back to that.
I follow the South African eventing circuit closely because my father keeps me posted, and I watch the entries to see if they're increasing. We're going to go do a clinic there now to try and boost it a bit; we're trying to get a bit more interest in eventing again.
Catch up with our other Road To The WEG riders:
Dressage rider Olivia LaGoy-Weltz
Para-dressage rider Rebecca Hart
Dressage rider Juan Matute Guimón
Dressage rider Gretha Ferreira
On Sept. 16, SportsQuest International LLC will host Day of the African Equestrian, a twilight gala celebrating African participation in the World Equestrian Games. The event will take place at Harambe Farm in North Carolina's Polk County, with ticket sales benefiting African charities and educational institutions. To learn more about the event and purchase tickets, click here. 
The Day of the African Equestrian Concert will take place the following day at the Rogers Park Amphitheater in Tryon, North Carolina. More information and ticket sales can be found here.