Gothenburg, Sweden—Aug. 25  
It was jumping team gold for Ireland at the Longines FEI European Championships in Gothenburg, Sweden tonight where Shane Sweetnam, Denis Lynch and Cian O'Connor clinched victory with three superb clear rounds. A man down, the Irish produced three brilliant clear rounds to seal team gold as host nation Sweden took silver and Switzerland scooped the bronze.
Fourth team member Bertram Allen helped out on the sidelines after withdrawing from the competition following a fall from his grey stallion Hector van d'Abdijhoeve yesterday, but he joined Chef d'Equipe Rodrigo Pessoa and the team on the medal podium as Ireland took the title for only the second time in the 60-year history of these championships—their previous success was recorded at Arnhem (the Netherlands) in 2001.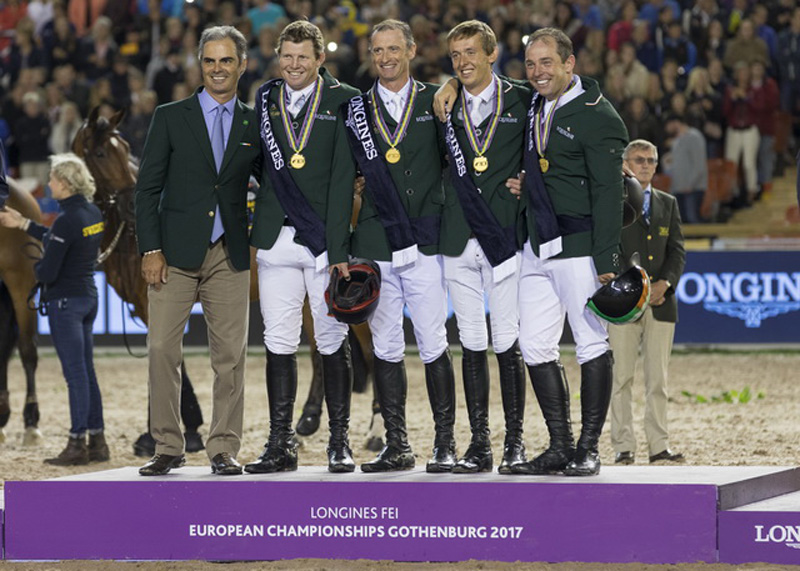 "It was fairly stressful all week to be honest," said Sweetnam. "We had a big aim all year, but things didn't go our way, there was a long time between the classes and from yesterday to today, when we knew we were down to three [riders]. We had a good dinner last night. We got together and we said, 'We'll keep fighting for this.' As you know, Irish are always better as underdogs, and we proved that. So we are very happy to be here now!"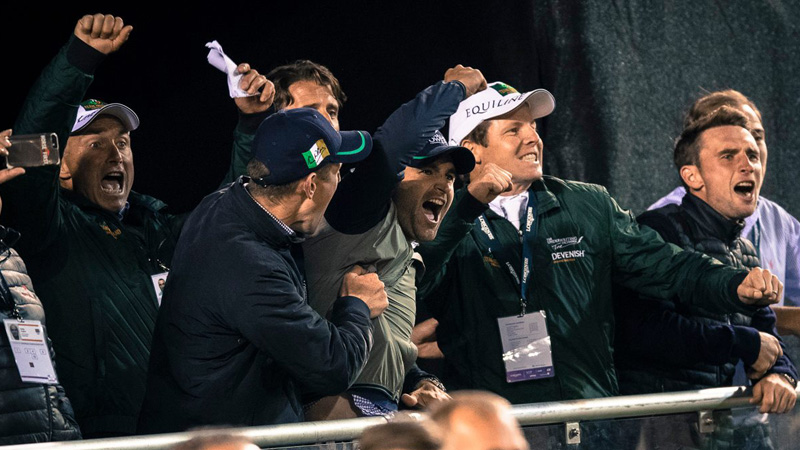 Tension was at boiling point as the action began under the bright lights of Ullevi Stadium, with the host nation in pole position ahead of Switzerland while Ireland and Belgium were tied for bronze. But on a night when the going got tough, over a long and testing 14-fence track, the tough really got going and the boys in green were the only side to keep a completely clean sheet.
It was never a given. The loss of Allen and his brilliant stallion put them under extreme pressure, but as anchor rider Cian O'Connor, who piloted Good Luck to the crucial third clear round, explained, they were never going to give up without a fight.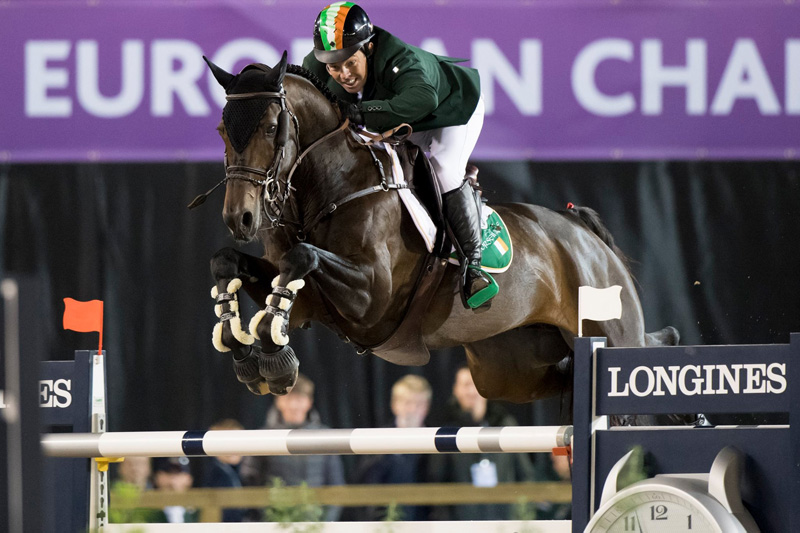 "We spoke with Rodrigo about it last night; we thought the lights might work to our advantage, be a bit spooky and might catch out some horses. Our three stallions are all very brave and scopey, and the lights nearly helped them. We were quietly confident that we could do the business, and obviously Shane [on Chaqui Z] had a really tough job going first," O'Connor said. "I was outside warming up when Denis jumped clear [on All Star] and I thought—I have to match that now! I don't even remember the round, it was all kind of a blur. But I do remember going through the finish!"
Watch O'Connor's clutch clear round:
The Swedes lost their grip on the lead when, despite just a single time fault from Henrik von Eckermann, Malin Baryard-Johnson retired and Douglas Lindelow's 9 faults were added, but Olympic individual silver medallist Peder Fredricson reined it back with another fabulous clear from H&M All In. And when only Martin Fuchs kept a clean sheet on the Swiss side they stayed behind the Swedes but ahead of the Belgians who finished just off the podium when adding 9 faults to their scoreline.
"The lads were brilliant, every one of them. We didn't have any room for mistakes. I had one bad round and it was over, so I think it was absolutely amazing to do that today, to pull out three clears and each one better than the other!" Allen said.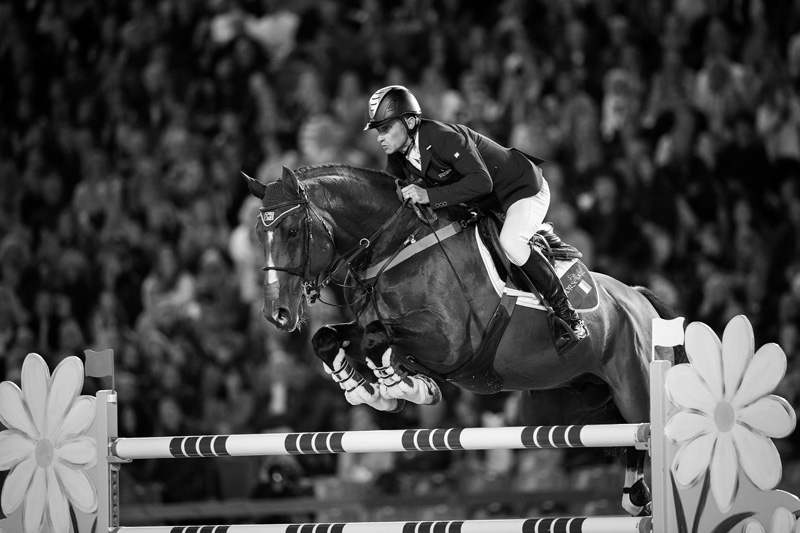 And it's not over yet because Sweetnam and O'Connor are lying third and fourth going into Sunday's individual final, just fractionally behind Martin Fuchs and his exciting grey, Clooney, in second, and just over two points adrift of Swedish star Fredricson at the head of the leaderboard.
See full results of the show jumping team competition and results from all of the Longines FEI European Championships.