Devon, Pa.—May 25 
On either end of the Dixon Oval huge signs boast the show's well-earned motto, reading "Devon Horse Show Where Champions Meet." Riders trek from every corner of North America to go to the storied horse show, all having accrued plenty of experience at competitive shows. It's hardly the kind of place you go for your first rated horse show. And if by chance it is, you don't leave with a blue ribbon—unless you're Camryn Ortelli and Orchard Hills Firefly.
That pair entered yesterday's young pony hunter under saddle—Pennsylvania-registered class, with no expectations. They just wanted the experience of showing at Devon.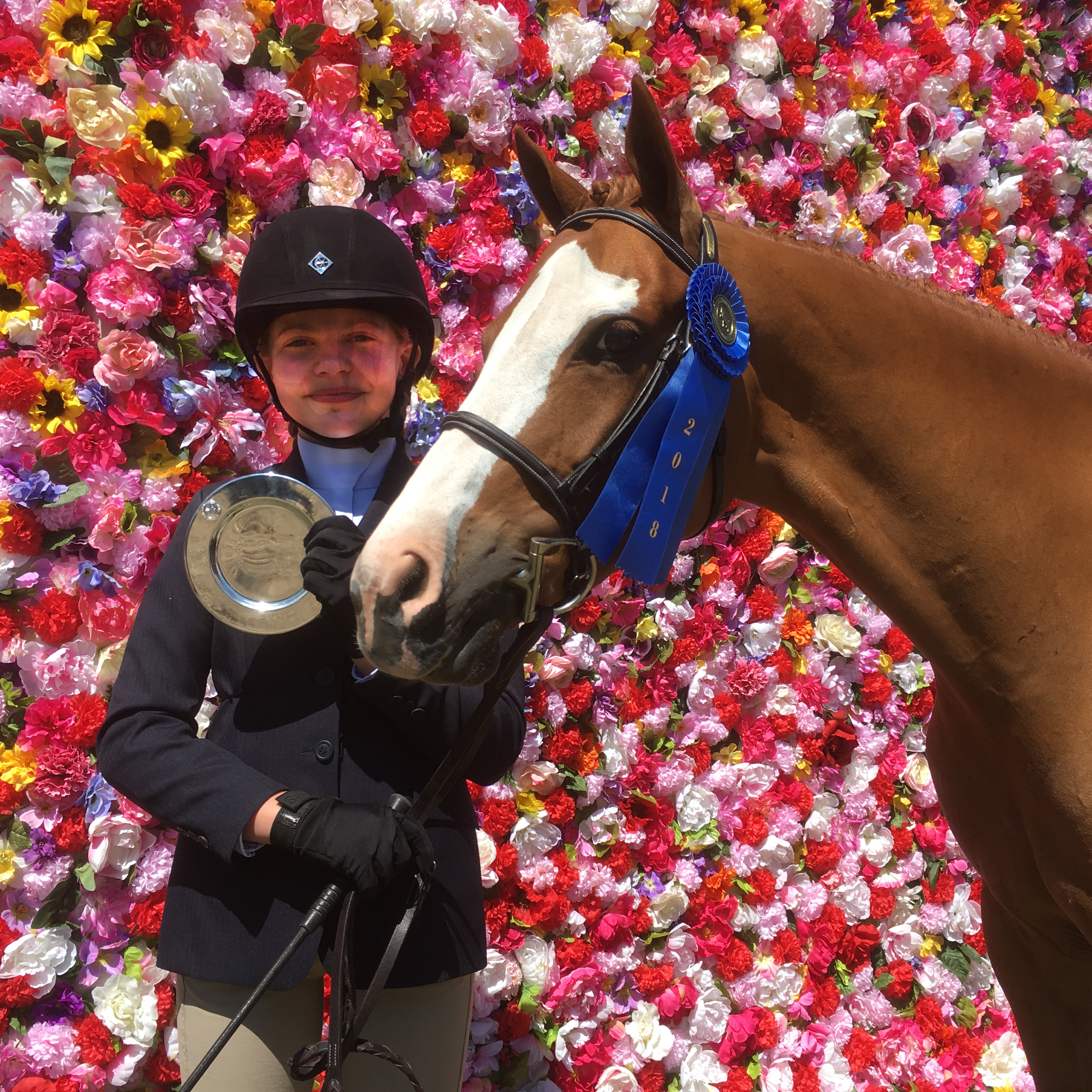 "A friend who's also a trainer suggested we do the young pony hunter under saddle," said Ortelli's trainer, Laura Conroy-Zaharek. "She said we didn't have to qualify, and I looked into it. That's where it all started."
The 5-year-old Welsh-Thoroughbred crossbred by Orchard Hills Farm Ponies (Orchard Hills Snapdragon—Golden Ticket, Verona's Bo-Gi) had shown a bit on the local circuit with Ortelli, but nothing like the pomp and circumstance of Devon.
"We go to Devon once a year to watch the jumpers with our barn," said Ortelli, 13. "It's always been my dream to show there—I never ever thought we'd get a ribbon, let alone win."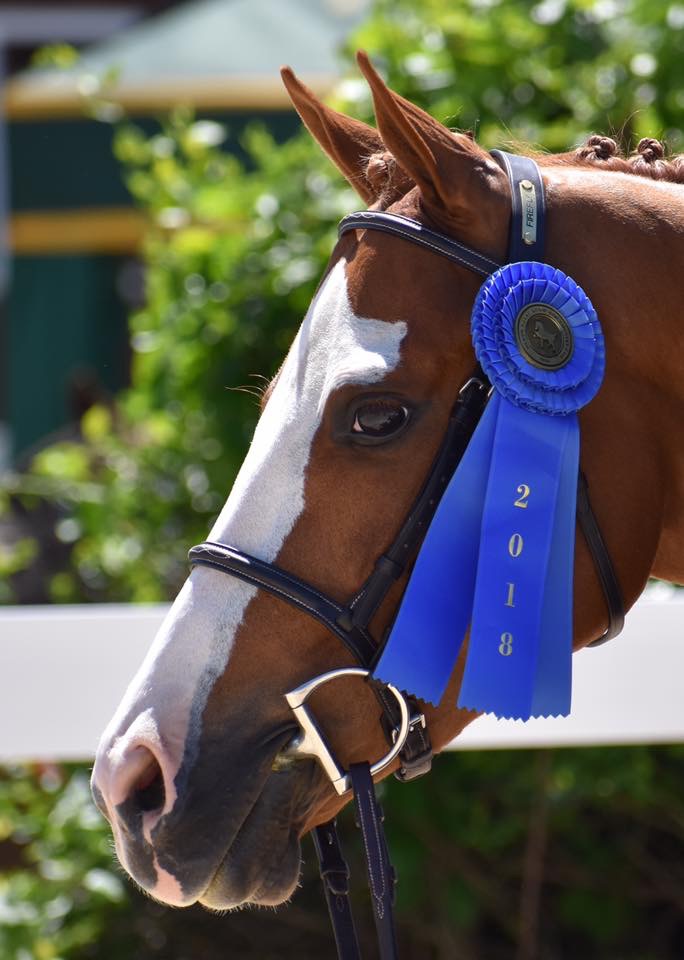 The class runs as an under saddle, and then the judges line up the ponies in preferred order. A flurry of activity follows, as a pit crew of grooms descends on each pony to remove saddles, wipe off sweat marks, and get gussied up for an in-hand model. While Ortelli and Conroy-Zaharek knew there was a model phase and had been practicing with "Firefly," they had no idea how the class format worked.
"So our braider, Madi Heilveil, and I jumped through the fence, and Camryn's friend Gracie Herman, who came to watch and help groom a little, came out too—plus her mom, Donna [Ortelli]," said Conroy-Zaharek. "Donna's not a horseperson, so I just handed her the hoof oil and said, 'Put this on his feet and don't get any on his hair, and she did. I'm sure everyone watching was thinking, 'Who are these people?' "
Conroy-Zaharek had no idea the ponies were lined up in order of preference until a fellow trainer pointed it out. And Camryn's dad, Joe Ortelli, was sitting nervously in the stands, listening as other spectators chatted among themselves about how much they loved his daughter's pony.
"It was pretty scary going in there against all these riders who have been places like [USEF Pony Finals (Kentucky) or the Winter Equestrian Festival (Florida)]," said Camryn. "But Laura just said to go in and do my best and have fun, and that's what I tried to do."
When the announcer called 411 as the winner of the class, Camryn and Firefly's cheering section erupted.
"Her poor mom was crying—I was holding her up because she was crying—and so was her dad," recalled Conroy-Zaharek. "Everyone was so happy. They've all worked so hard for this, and it was an awful lot of work and money for one class. We couldn't believe it went so well."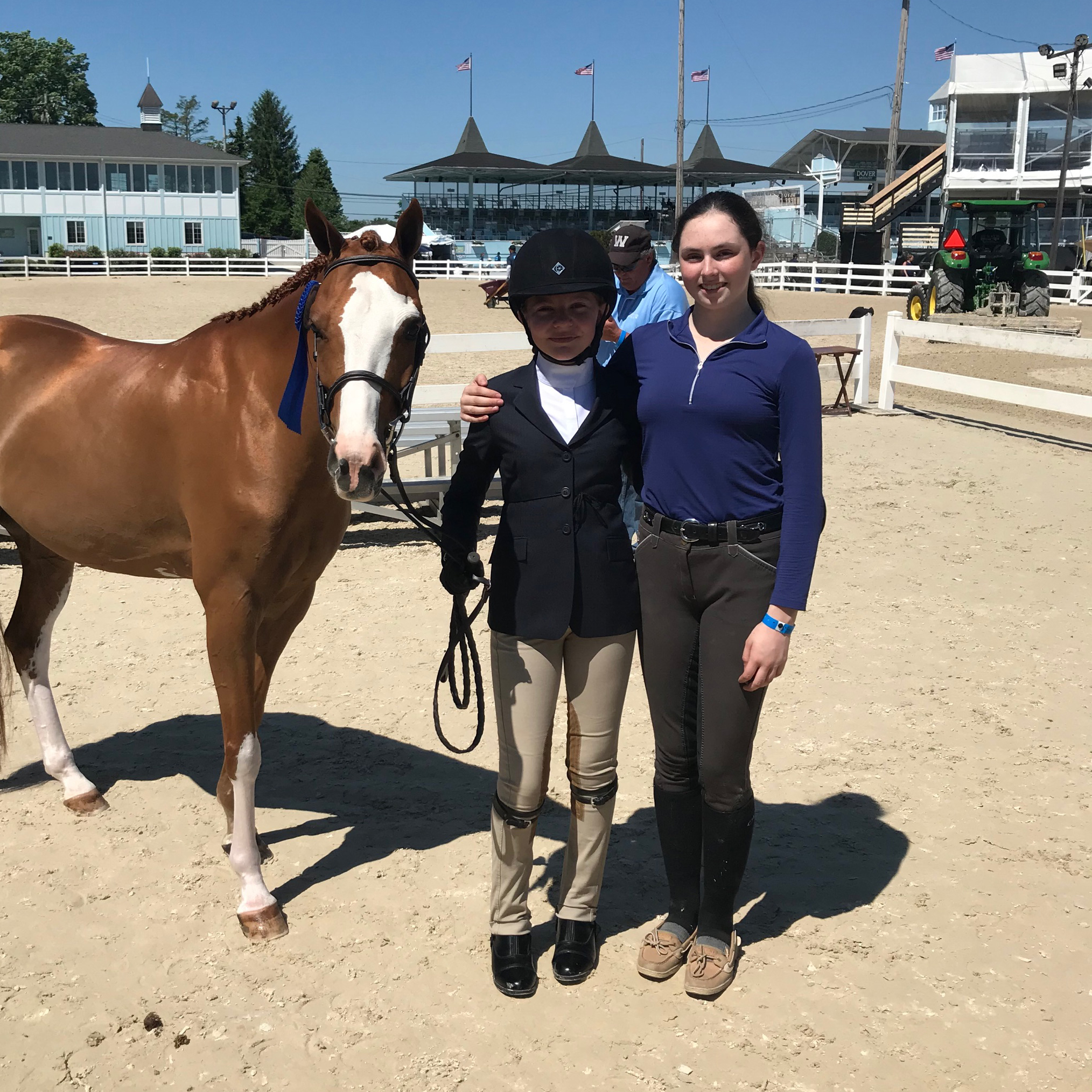 After the class Camryn and Herman washed, unbraided and groomed the pony, then headed out with Conroy-Zaharek to get a lemon stick to complete their Devon experience.
"We loaded with our lemon sticks around 3 and pulled into our barn [in nearby Easton, Pennsylvania, where the Ortelli family also lives] at 3:40," said Conroy-Zaharek, who runs Heritage Hill Farm. "I had a 4 p.m. group lesson, so the girls cleaned out the trailer, unpacked and cleaned everything—they even put the suitcase in my car, and I taught lessons till 9 p.m.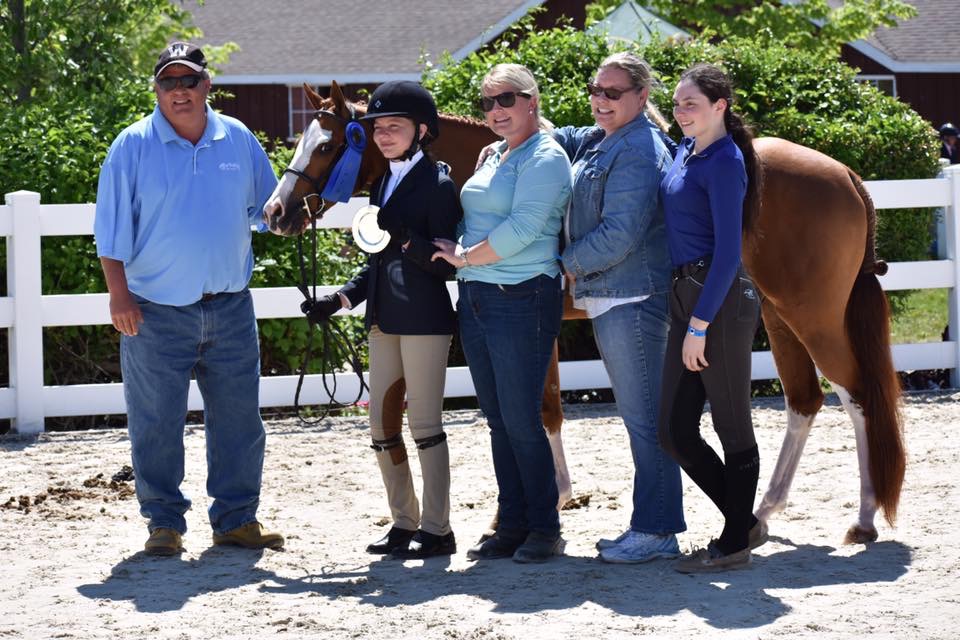 "We don't have grooms—we could, but I think it's more important that the kids learn to do it all themselves," she continued. "Camryn is a great kid. She comes every day to groom and hand graze and help out. She's sweet to the younger kids and lets them ride Firefly."
Next up? Polishing up Firefly's work over fences. They're working on improving his lead changes with hopes of heading to Marshall and Sterling Finals (New York) this fall.
"I want this to inspire other kids," said Conroy-Zaharek. "I don't want them thinking that if they don't have a trillion dollars and a groom you can't get anywhere. Look at us! We bought him very reasonably knowing he had the movement but was quite green. This should give hope to the hard working kids out there."

Looking for information on where you can watch and when your favorite riders or classes go? We've got it all in one place for you. 
Find all our coverage from the show here, and check here for full results.
Make sure you're following us on Facebook, Twitter and Instagram as well.