Elite show jumping courses and horses look dramatically different than they did a few decades ago. We asked some of the world's most respected professionals about the correlation.
Here's Meredith Michaels-Beerbaum's answer.
Without a doubt, the breeding has changed over the years, even [as recently as when] I came to Germany in 1991. One can look back at old videos and pictures of the courses and jumps from previous Olympic Games before I was even in the sport, and you can really distinguish a huge difference in the way fences were built. They were more massive; many more rails were used, lots of walls, gates, planks and very heavy material. This was designed to suit the type of horse that was jumping at the time, which was more of a powerhouse type with enormous scope that could power over these fences. Courses and distances were a lot less technical. Horses had to have amazing jumping ability but not nearly the rideability [that is required] today. [Today we have] these very technical courses with complex distances between fences where the fences come up much quicker. Jump-offs are way more technical as far as turns, rollbacks.
In the old days it was more spread out, and the massive fences were suited to that type of horse, largely European-bred, that was way heavier, bigger, stronger, and more difficult for someone with my size to ride. Back in the days of the Olympic Games in Mexico [in 1968], they had some of the biggest courses ever set in the world, and they had really high scores. Horses could barely get over the fences. And when you look back to the horses that took part in competitions like that, they were big.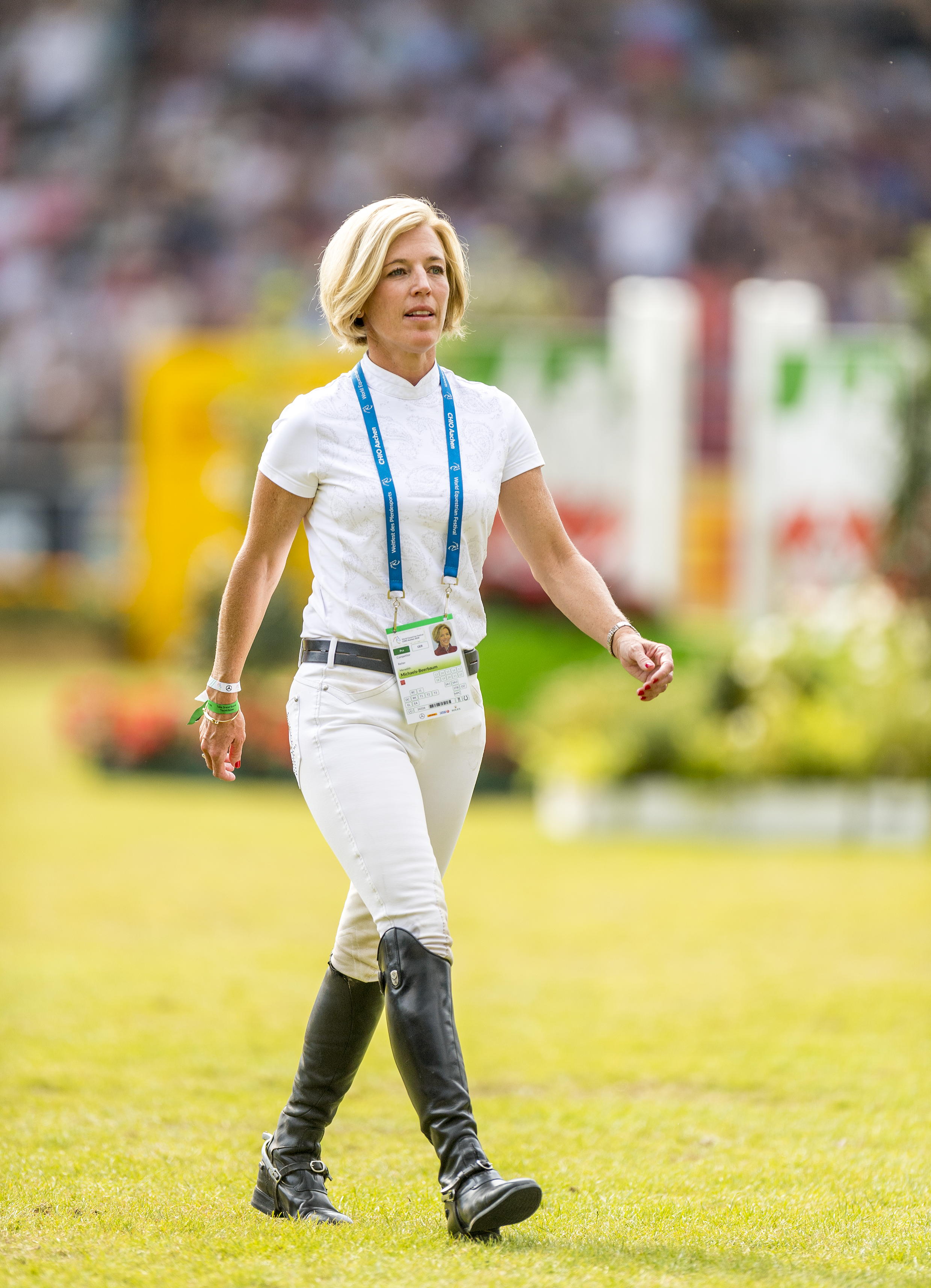 It first changed I believe in the 1984 Olympics in Los Angeles where a small Thoroughbred horse, Touch Of Class, won the gold [with Joe Fargis of the United States]. And then Jappeloup [who won the 1988 Olympic Games for France with Pierre Durand] could come along, and horses became more of the Thoroughbred type. It wasn't just a powerhouse horse that you needed to jump these massive fences; a little horse could do it too because they started to set more technical distances. Then the horses with this monstrous scope could no longer do the distance questions that the course designer would ask. They couldn't fit in the short distance to a triple combination. They weren't quick enough with their legs because of their size and their build. They weren't able to compete with the smaller, more agile, faster, quicker horse. And so, you saw a major change in the build of the horse alone.
Over the years the breeding changed, and the courses changed to eventually get to the point where a horse like Shutterfly could be one of the best horses in the world. Even since his best days, courses have gotten more and more technical, lighter, fewer massive fences, fewer big, huge walls and gates—everything is trickier and lighter. That's suited this more agile type horse.
I think [the changes in course design and in breeding] went hand in hand. As it became more competitive around the world—meaning there were more riders and more horses who could win any five-star grand prix—the course designers had to respond. They had to come up with a way to get a winner without jump-offs with way too many horses. So they began to fine-tune their courses. They did that by making the obstacles lighter, harder to jump because they were airier. Distances became harder to ride.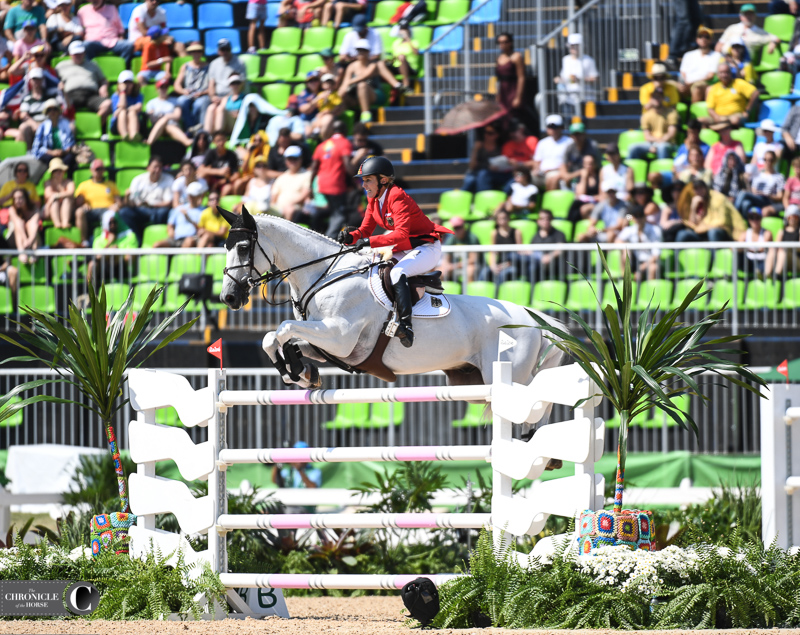 The question ties also to an interesting perspective in how females were able to really come into the top of the sport. This was not the case in America; that was a different aspect [with the American Thoroughbred]. But females were second class in Europe, and this change in the breeding, particularly in Europe, [allowed women a gateway to the top]. When we had huge, heavy horses, they were impossible for a person of my stature to ride. When I first came to Germany, there had never been a woman on the German team, and I was the first to break through. And since then, there have been some other females on the German team and in the top 10 in the world. This was all possible because the nature of the horse at the top of the sport changed.
There were good times had back then and good times had now and great wins and great winners. Nothing to take away from those who won before on different types of horses. It's just a change of time.
Since moving to Germany in 1991 to train with Paul Schockemöhle, Meredith Michaels-Beerbaum has become a fixture on the German show jumping team. After marrying Markus Beerbaum in 1998 and switching her citizenship, she became the first woman to earn a spot on the German team. She's won three European Championship gold medals, two bronze medals and a team gold at the FEI World Equestrian Games, a team bronze at the 2016 Olympic Games and three FEI World Cup Final titles on her famed mount Shutterfly. She was the first woman to reach world No. 1 in the FEI show jumping rankings. She and Markus operate their stables out of Thedinghausen, Germany.
---
This is part of a longer article that ran in the December 2020 issue of The Chronicle of the Horse in our Sport Horse Breeding issue. To see the full article with additional thoughts from John Madden, Norman Dello Joio and Paul Schockemöhle, please subscribe.
Subscribers may choose online access to a digital version or a print subscription or both, and they will also receive our lifestyle publication, Untacked. Or you can purchase a single issue or subscribe on a mobile device through our app The Chronicle of the Horse LLC.
If you're just following COTH online, you're missing so much great unique content. Each print issue of the Chronicle is full of in-depth competition news, fascinating features, probing looks at issues within the sports of hunter/jumper, eventing and dressage, and stunning photography.
What are you missing if you don't subscribe?