Lexington, Ky.—May 5  
It's usually the more experienced competitors that have the upper hand at Intercollegiate Horse Shows Association national championships, but it was freshman Bobbie Adsit who ran away with the win in the novice equitation over fences division.
Adsit has an unusual background in riding as compared to your average IHSA hunt seat rider.
"My mom and dad own a farm in Virginia, so I grew up riding with them. My dad used to be a bull rider, and my mom and dad met at a rodeo where she was barrel racing," Adsit, 18, said with a grin. "So I also ride western. I do rodeo and hunter/jumpers."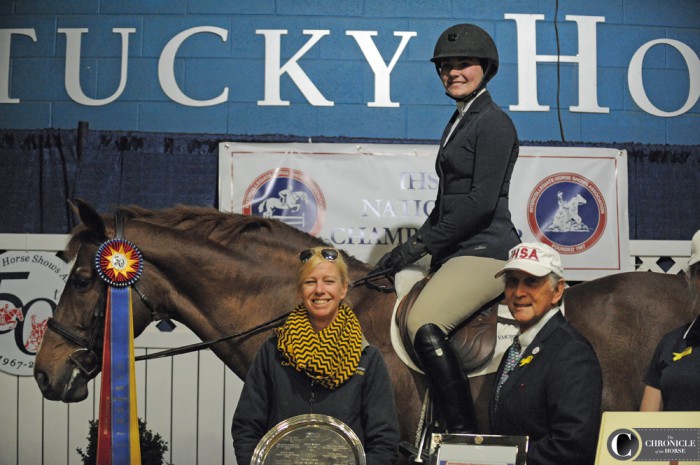 The Adsit's farm in Montpelier, Va., is an all equestrian sports inclusive training center—Adsit estimates the family has 45 horses, with half used for rodeo events and half used for jumping.
"I barrel race, pole bend, calf rope, team rope and goat tie," Adsit said.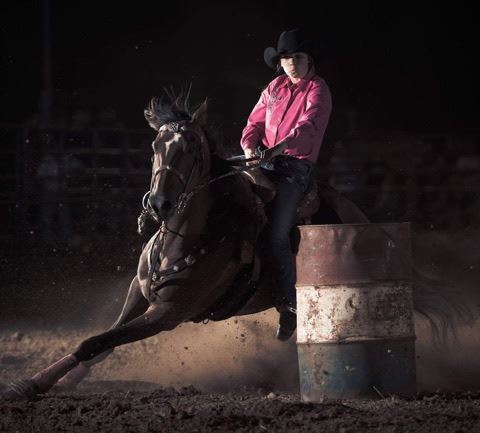 Adsit put her diverse equestrian background to work to help her pull of the win in the novice equitation over fences team competition (the competition is scored like a regular individual competition, but points riders earn in this class will be tallied up at the end of the weekend to determine an overall team winner).
"This is my first national championship, so this is exciting. It's very unexpected," Adsit said.
Adsit had the good fortune of drawing Samson for her mount, a horse owned by her college Emory And Henry (Va.).
"I haven't ridden him that much at school actually, and he was amazing; he was perfect," Adsit said. She rode Samson over two courses, the first round and the work-off for the top four riders. "In the first round he was a little too awake and we were going too fast, and in the second round we really settled and had a better round."
Also, don't miss the great story about Claudia Freeman's ride on a Thoroughbred named Turkey to capture the individual open over fences win. Check back with the Chronicle for more from IHSA Nationals!