When she was on deck at the Dixon Oval, waiting to go into the ring for her first amateur-owner class of the Devon Horse Show, Stephanie Danhakl took a deep breath to quell her nerves. Sure she'd been coming here for years, but this time things were different.
While others attended a slate of preparatory horse shows to get ready for one of the biggest championship shows of the year, Danhakl hadn't stepped into a show ring since last season's championships.
But somehow, she still managed to put in an exemplary performance and take home two reserve championships, riding Enough Said to the low amateur-owner hunter, 18-35, reserve title and First Light to the amateur-owner hunter, 18-35, reserve title .
Danhakl's 2016 season finished up strong. She won championships and top ribbons at the four biggest shows on the fall indoor circuit. But two month after sweeping the low amateur-owner division at the CP National Horse Show (Ky.) and earning the reserve amateur-owner, 18-35, title to boot, she suffered a skiing accident while on vacation, breaking her left leg and injuring her right knee, necessitating an ACL replacement.
A true horsewoman, her first thought was that she'd be out of the tack. The dedicated rider knew she was lucky enough to have not one but several horses at the top of their game with enough points to get into Devon, and she didn't want to miss out. Plus she was already qualified to ride in the WCHR Peter Wetherill Palm Beach Spectacular during week 6 at the Winter Equestrian Festival (Fla.).
But instead of starting up at the WEF, Danhakl moved back in with her parents in Pacific Palisades, Calif., where she could hobble from her bed to the couch, rather than trying to negotiate the three stories of stairs in her Boston apartment.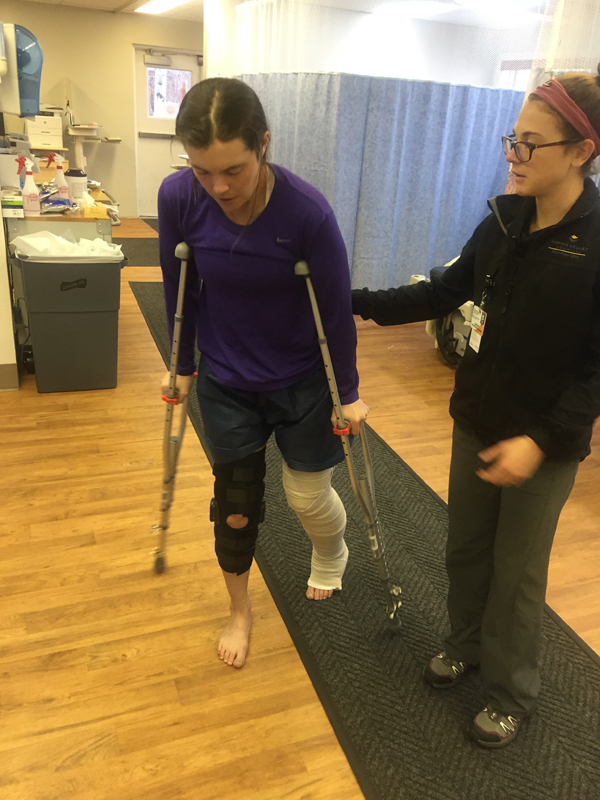 "My mom was a saint," said Danhakl, who turned 30 the day after her ACL surgery. "I don't know how I would have gotten through without her."
Once she'd recovered enough to travel, she returned to Boston to continue working toward her PhD at Boston University, taking an Uber to get from one class to another and using a wheelchair to get around. And she kept her focus on getting better so she could ride.
So she followed her physical therapy regime in earnest, adding in core strength exercises to keep the rest of her body ready to ride. Once she starting to feel better she drove out to River's Edge Farm in Flemington, N.J., to try an easy hack, but things didn't go according to plan.
Shortly after she climbed aboard, a motorcycle sped past and her mount scooted a bit, and with Danhakl's lack of stability and balance she hit the dirt. She injured her leg with the new ACL, but luckily not too badly. She was back on crutches for a few weeks with some bone bruising, but still kept up with her therapy.
Three weeks before Devon she flew to Lexington, Ky., during Kentucky Spring for the weekend to get back on, and she felt much more secure. Once the semester wrapped up, she then headed to Rivers Edge Farm to spend some time in the saddle, hoping she could feel settled enough to ride at Devon, and finding her hard work had paid off.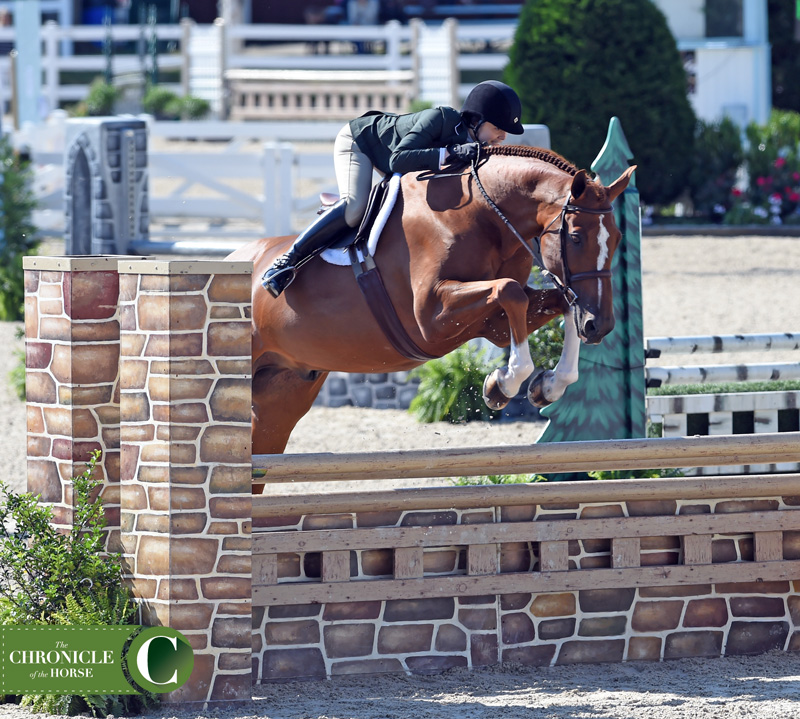 "The core strengthening has been really helpful for my riding," she said. "I felt very strong and secure at Devon, my balance was back, nice feeling. I think I'm in better shape than I was before I injured myself. The fitness has become such a focus of mine."
Danhakl never expected to be holding a horse for a presentation photo, but everything came together, thanks, in no small part, to the hard work of the Rivers Edge team keeping her string in top condition. One of the highlights included riding First Light to the top of both the handy hunter and stakes with matching scores of 89.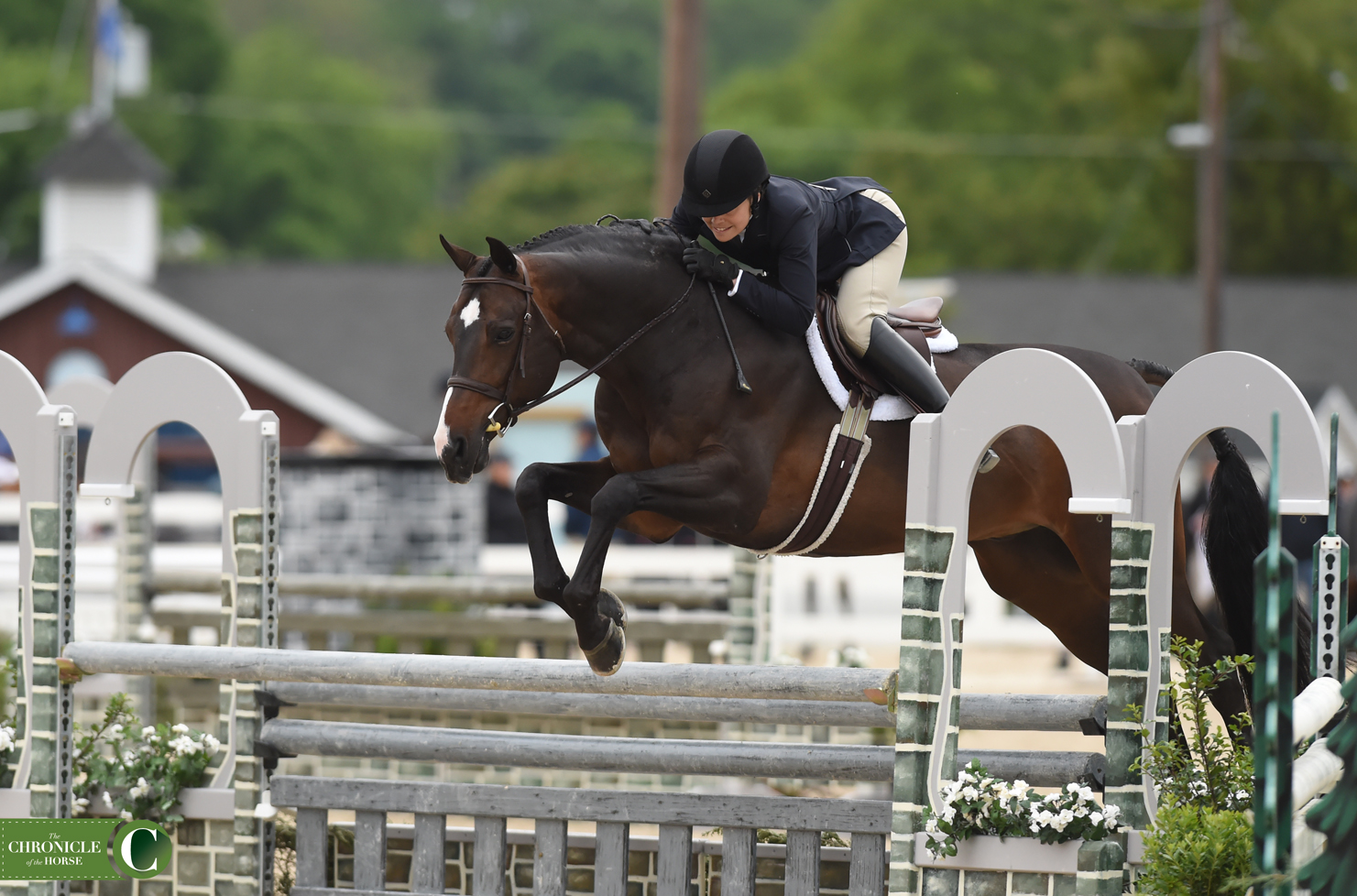 "The horse show community and my horse show friends have been so supportive," said Danhakl. "They've really brought my spirits up when they started to get low—and they did!
"I'm so thankful to Scott Stewart and Julianna Conners and Samantha Darling, [my horses] felt better than ever this week," she continued. "They put so much energy into keeping them conditioned and feeling good. It was nice for them to have a little bit of a break too sometimes, they came back fresh and feeling good and really went beautifully. I'm so happy to be back."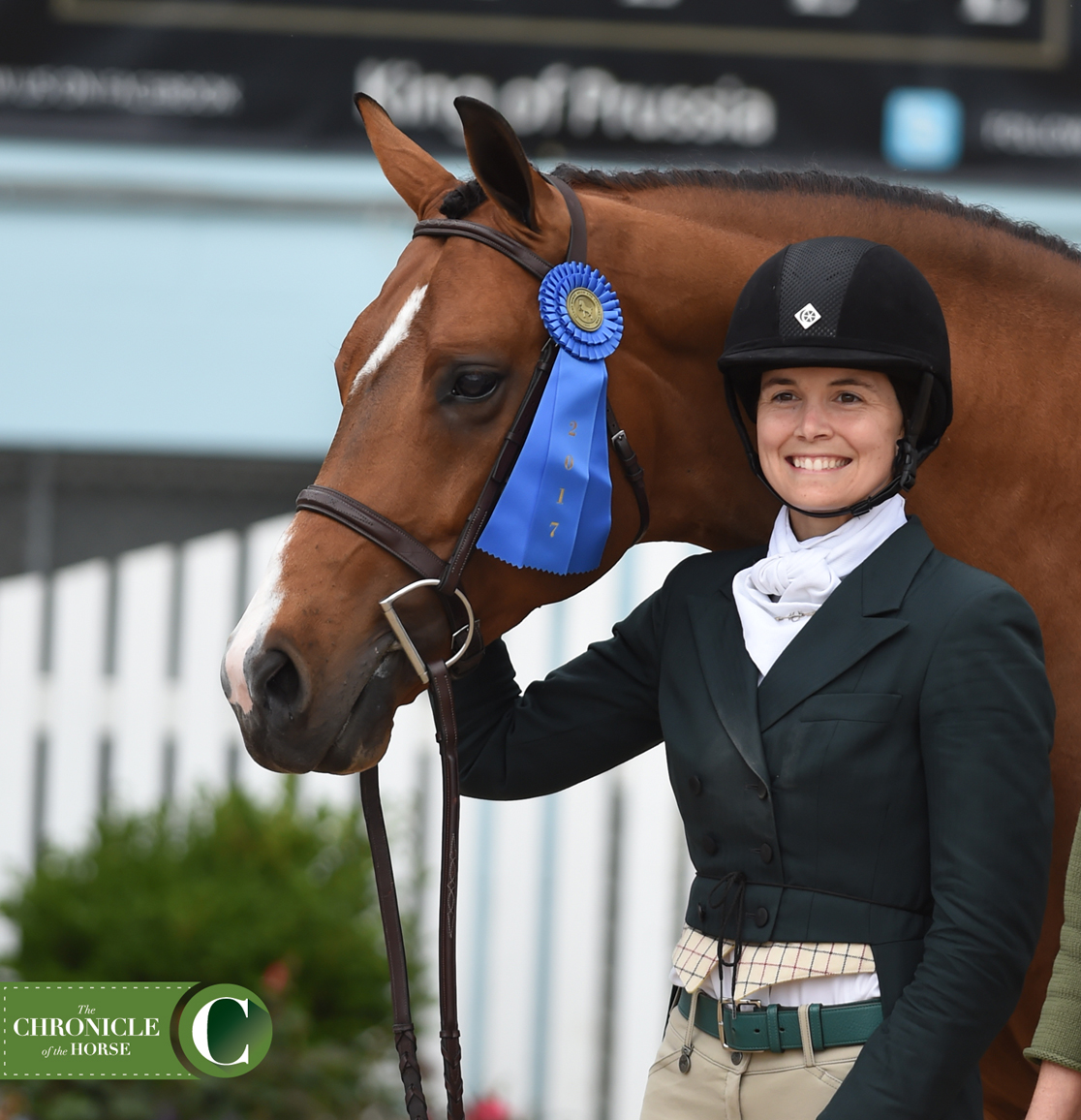 We've got lots more stories and photos from the Devon Horse Show here, plus check out the June 19 issue of The Chronicle of the Horse magazine for more in-depth coverage.