Mill Spring, N.C.—July 6
If you didn't know better you might see Bull Run's Divine Fortune standing at the in gate for the Tryon International Equestrian Center's $50,000 USHJA International Hunter Derby and think she's a hunter like any other. She's a big, chunky mare with plenty of chrome; she's braided up for the occasion, and her rider Kristen VanderVeen is clad in the appropriate hunter derby garb. They look the part, but this isn't just the mare's first hunter derby—it's her first hunter class. Ever.
"The last time I rode her on this field, we were doing an FEI speed class," VanderVeen said with a laugh.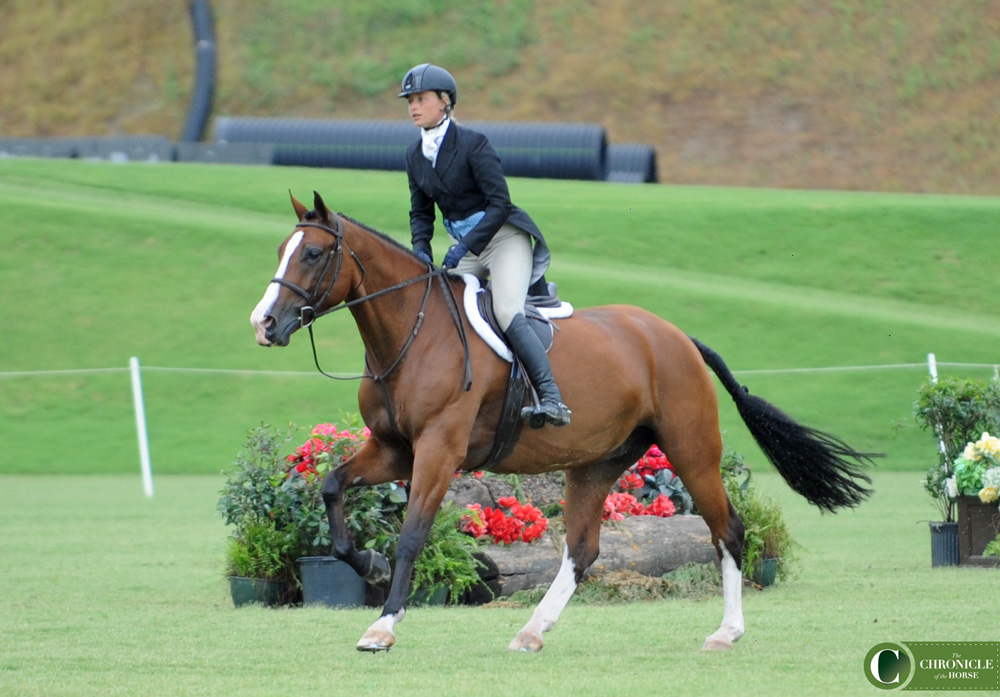 Not only is the mare a jumper, she's an FEI-level jumper, and she's VanderVeen's go-to speed horse. VanderVeen purchased her last year and started competing her in grand prix classes up to the five-star level in 2018.
The mare is plenty good at her job. With VanderVeen she's won a two-star class in Tryon, a four-star in Las Vegas and a five-star in Wellington, Florida. So how exactly did she find herself trotting across the derby field?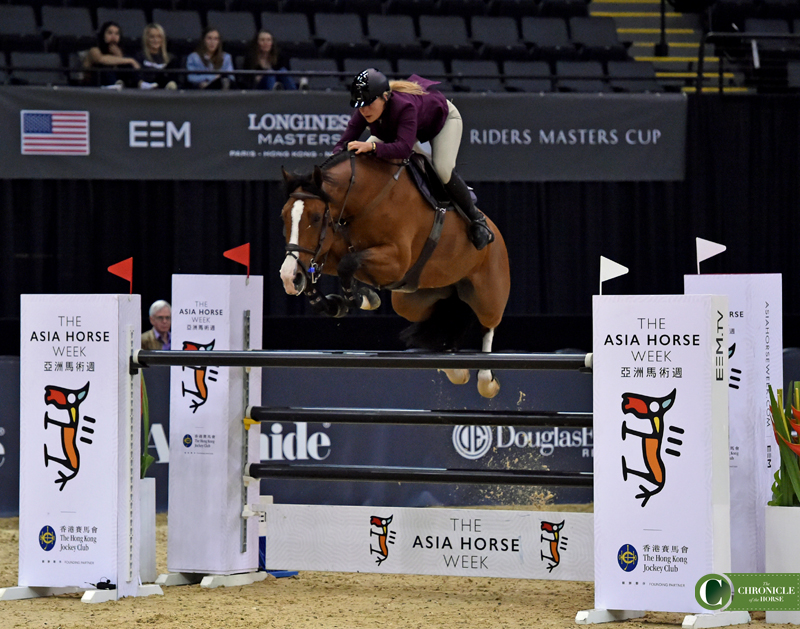 "Well there wasn't really anything for her to jump this week; I'm gearing up some of my other ones in the FEI classes this week, and it's a $50,000 class. She jumps in cute form, and I thought it would be fun!" VanderVeen said with a laugh. "It seems sometimes like these derby classes can be a little tragic, like the horses stop or do something, and she's never going to stop. We're going to make it around!"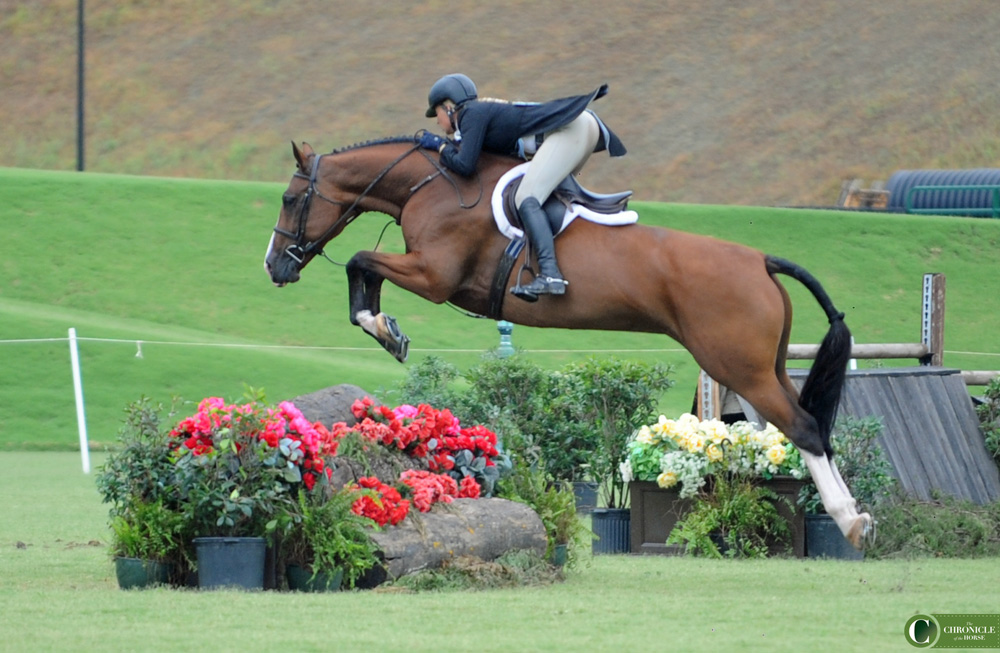 They did indeed make it around, and the mare did jump in splendid form and turn relatively slowly (which was VanderVeen's biggest concern), but VanderVeen admits she didn't give her the ride she would have liked. She estimates it's been four or five years since she had a hunter in the barn at Bull Run, and they found a couple of fences in that no man's land of "is this a hunter gap or just a really long spot we can't jump from?" and the mare patted the ground to leave deep like the good little jumper she is.
"I think she needs a new rider, like a hunter rider," VanderVeen laughed. "But she is really kind, and she's not spooky, and clearly you don't need to see distances either!"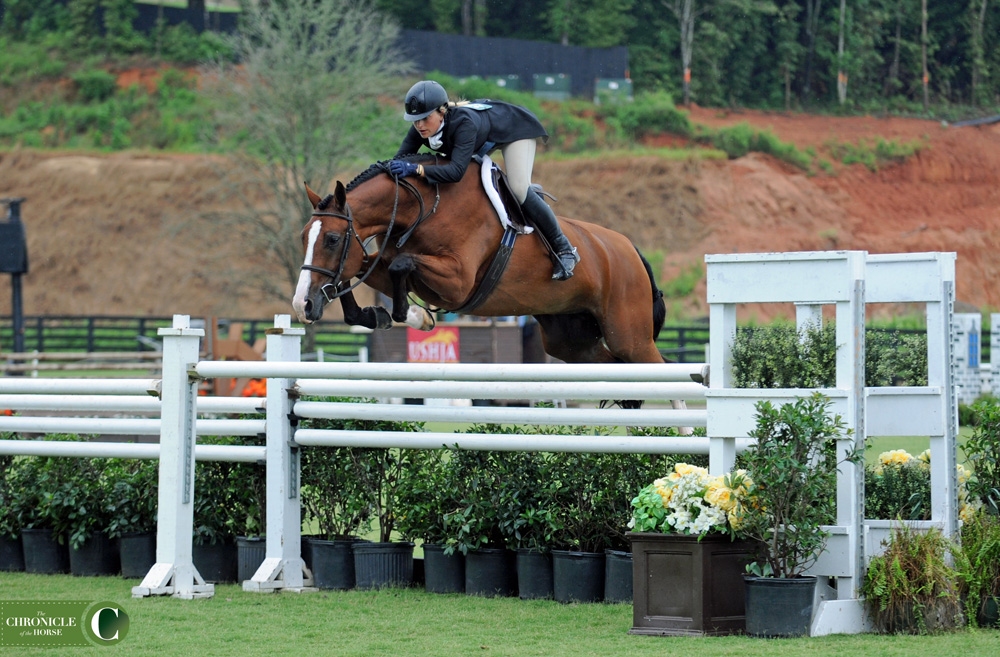 What's next on the schedule for VanderVeen and the mare?
"We'll probably do the three-star next week!"
Click here for full results from the derby, and click here to read the Chronicle's story on winner Julie Curtin!
Bull Run's Divine Fortune isn't the only jumper to try her hand at a hunter derby. Lauren Hough tacked up Reconnaissance for a derby in California,  Rolex FEI World Cup Finals Veteran Carlos Boy won the first round of the USHJA International Hunter Derby Finals one year with Scott Stewart up, and  Unspoken once showed in the hunters and jumpers with Andy Kocher at the same show.