North Salem, N.Y.—Aug. 2
The Adequan FEI North American Youth Championships can be intimidating; there's the pressure of the crowds, the caliber of riders from across North America and the nerves that come with any championship.
"I definitely get nervous," said Annelise Klepper, 14. "But I did some hypnosis sessions with Laura King [at Lendon Gray's Dressage4Kids Winter Intensive Training program] this year, so that was running through my head. Once I'm on my horse and focused on my riding, it's not a problem."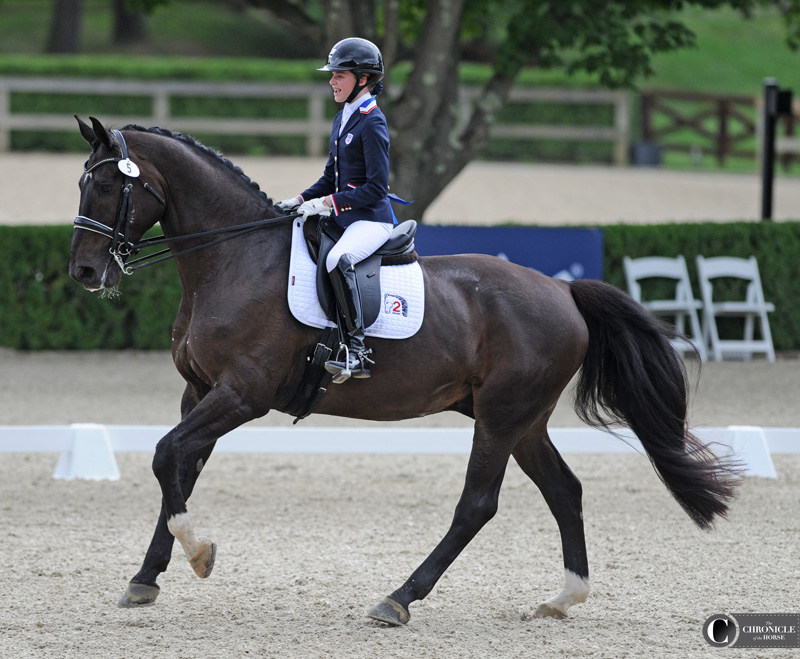 Klepper, McCutchenville, Ohio, made her NAYC debut memorable by winning the junior individual gold medal on a score of 71.44 percent. Her horse, Happy Texas Moonlight (Happy Diamond—Texane, Top of Class) is a 12-year-old Oldenburg gelding owned by her mother, Shannon Klepper. 
"We got him from Germany just before Christmas," Annelise said. "So he was the best Christmas present I could ask for! He's my best friend; I love him so much, and it means a lot to share this experience with him."
Annelise has never scored 71 percent in a CDI class before, but she and Happy Texas Moonlight have never placed lower than third at a recognized show, and they're undefeated individually at the FEI level. They scored 70.63 in the team championship for Region 2 earlier this week, which helped the team win silver. 
"I just felt like my horse was really with me," Annelise said. "I was able to think about each small part to form one whole good fluid test."
The silver medal went to Dennesy Rogers, 17, on Chanel (Blue Horse Romance—Penelope Solyst, Gribaldi), a 14-year-old Danish Warmblood mare. The two traveled from Thousand Oaks, California, and scored 70.20 percent.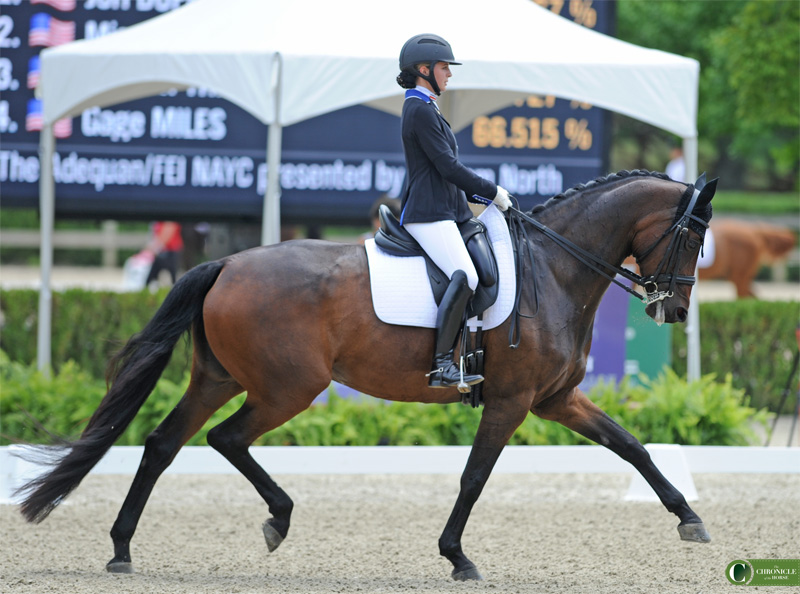 "It's been my dream for a long time, so it feels unreal, I was not expecting it," she said. "I've had the horse for about seven months, so it's been a journey. It took a lot of people and a lot of practice."
Isabelle Braden, 17,  Decatur, Georgia, took home the bronze medal, scoring 70.14 percent with Dali de la Ferme Rose (Dancier—Svenja, Silvio), a 10-year-old Hanoverian gelding. 
"I felt like during the team test [for Region 3] I was trying to ride really clean; that was my goal in this test too, but I tried to push it further," she said. "I think my flying changes pushed my score up."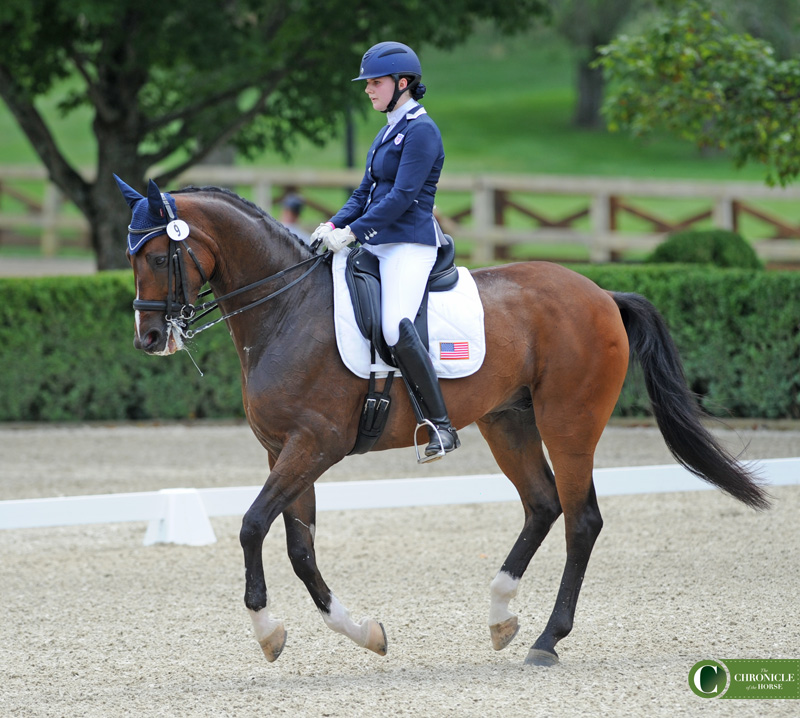 The top 18 riders from this individual class will compete in the junior freestyle on Sunday.
Stay tuned for that coverage, plus results from the young rider individual championship, and catch up on the dressage from Day 1 and Day 2.
Full results here
2019 NAYC Individual Junior Championship
Kieran Paulsen / Aug 2, 2019 5:52 pm