Lexington, Ky.—Aug. 8
Catch riding is an art. Without the luxury of knowing the pony's personality on a day-to-day basis, it's a test of how quickly you can take a wealth of knowledge learned from riding other mounts and apply them to the new ride on any given day.
At the USEF Pony Finals, Skylar Wireman showed she'd perfected that skill set, and with a win over fences in the small green pony hunters, she and Neon Moon vaulted from 21st after the model and under saddle to the championship title.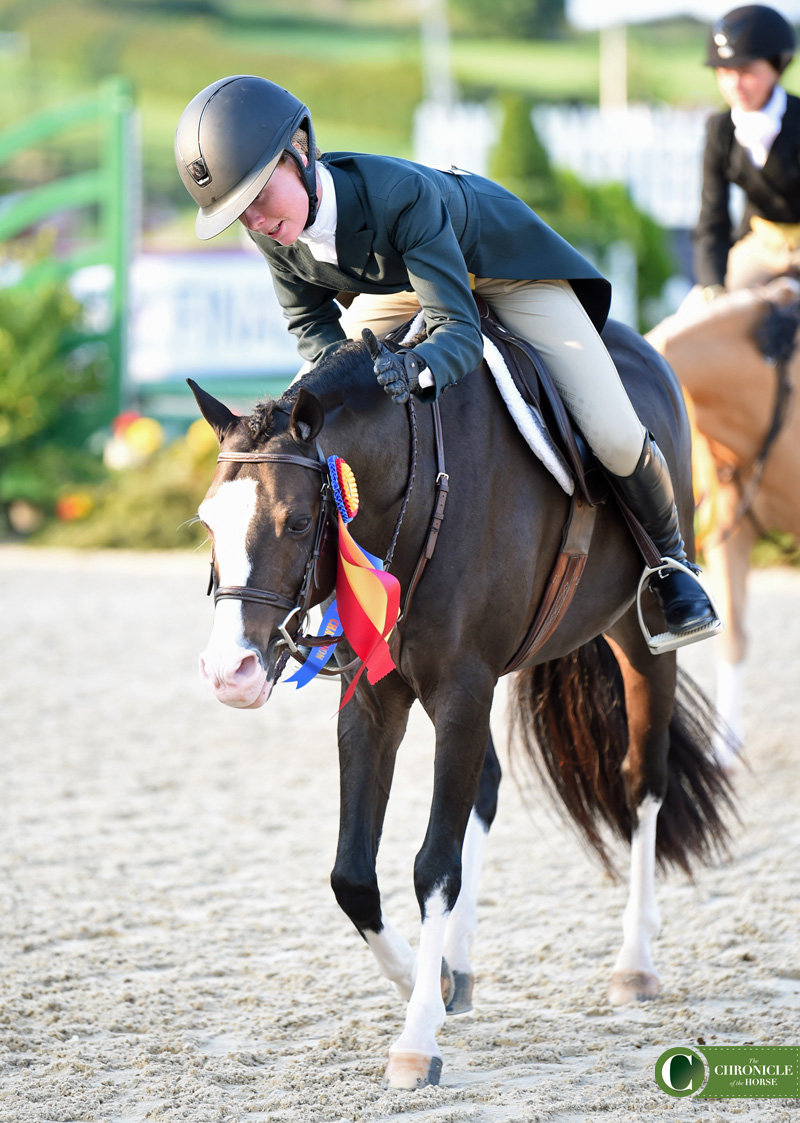 "It went really, really well," the 13-year-old said following her round. "He was super; he was really amazing!
"My plan today was just to go put in the best round that I could and not think about what the ribbons were and just go ride my round because that's usually when I ride the best and just ride my ride and do what I do every day," she continued.
Watch her round, courtesy of USEF Network:
Wireman is the daughter of Bonsall, California-based trainer Shayne Wireman, and she started catch riding for Traci and Carleton Brooks' Balmoral Farm this winter. Then in June she hopped on "Angus," a 9-year-old Welsh Pony cross of unrecorded breeding, for the first time.
They earned tricolors at the Blenheim June Classic III (California) and Showpark Summer Festival (California) before making the cross-country trek to Kentucky to compete in Skylar's second finals.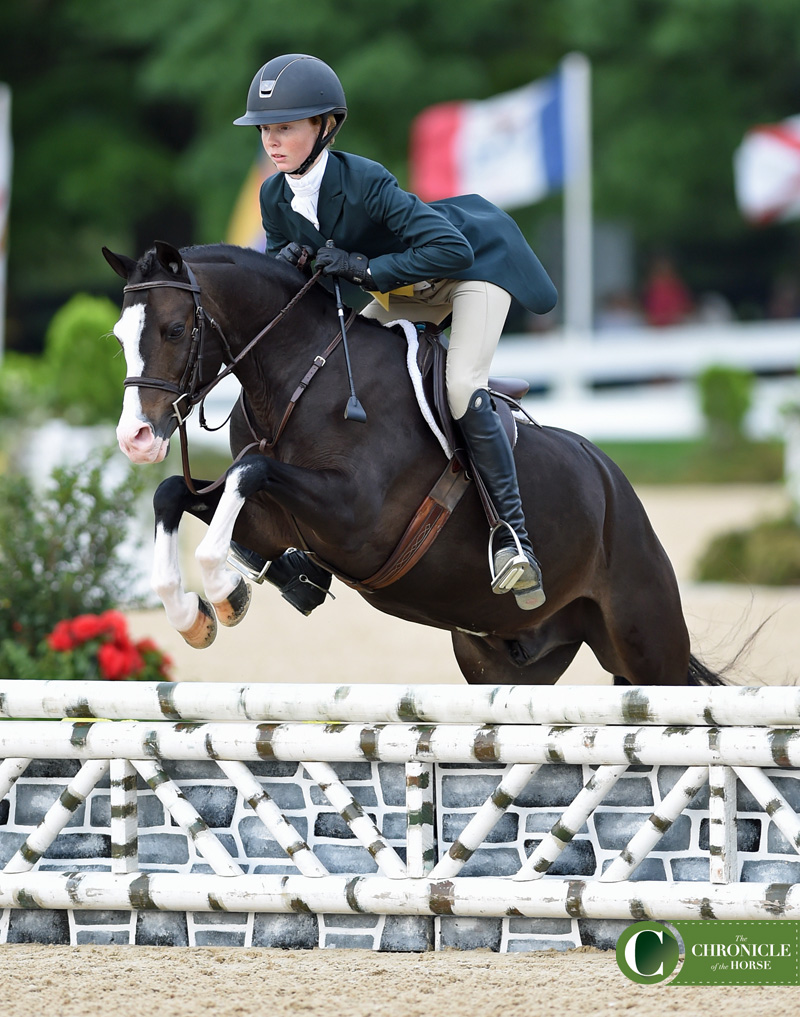 "It's really fun [to catch ride]," she said. "You get to learn so many different, unique rides. Each horse has its own personality and way of going, so it's really fun.
"I've learned a lot about different techniques and just different ways of doing things, so it's easier on some other horses," she said. "[There are] some different, new ways that Balmoral has taught me that has helped me with my horses at home, so it's really a great experience to ride him and get to catch ride him and ride whoever they have me ride."
Full results can be found here.
Don't miss any of the Chronicle's Pony Finals online coverage, with behind-the-scenes stories, lovely photos and more!