Kalispell, Mont.—July 20
After CCI* dressage at the Adequan FEI North American Youth Championships, the Area II team is sitting on top of the leaderboard. Riders Haley Carspecken (Center Stage), Olivia Wall (Mandolin R), Katherine Christopher (Frodo Of The Shire) and Maia Kantorowski (Kiltubrid Rebel) will start cross-country on a score of 95.6, with the combined team from Areas VI and VIII not far behind (97.9).
For the individual competition, McKinsey Wickman rode Dassett Profile into the lead on a score of 28.6 penalties.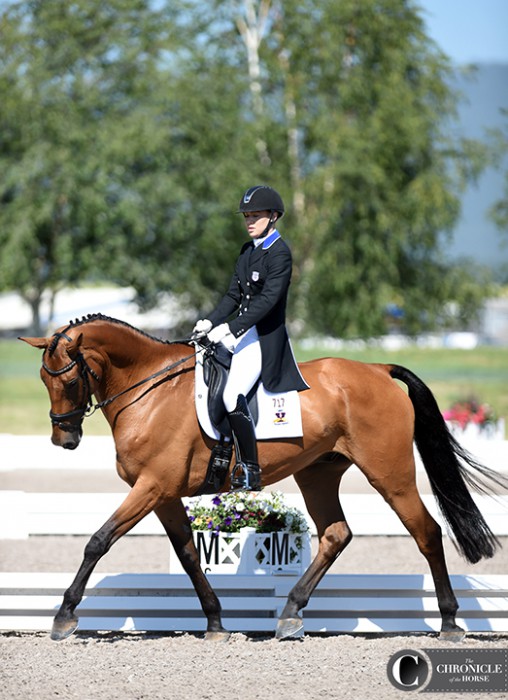 Check out what the riders had to say about dressage day, this NAYC in general, and what they're thinking heading into tomorrow's cross-country:
"It was a long journey out here. I think they were on the trailer for 43 hours. They left Friday in the middle of the day, and they didn't get here until Sunday midday, but they all traveled super well." —Katherine Christopher, Area II team
"I thought I had a really lovely test. He stayed very consistent, and everything I asked of him, he reacted to it. I'm very happy with today." —McKinsey Wickman, first individually
"I knew with 'Connor' I had to get him in front of my leg, so in warm-up, I was basically galloping around the arena, which makes him frisky. He went in and was flicking his toes. He knew where he was." —Haley Carspecken, Area II team and second individually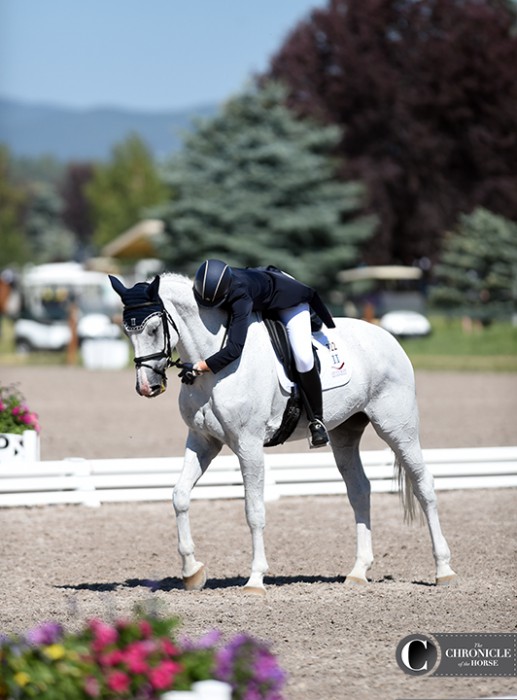 "My coach Mara DePuy has helped me learn to ride dressage. When I got Connor, I couldn't sit his trot or anything. She taught me to move his body around and give me a place to sit. This is pretty much our best test so far." —Haley Carspecken
"It was heartbreaking last year to lose the leading position after a silly stop on cross-country, but we decided to just make an action plan. I ride with Rebecca Brown now, and she's helped transform me and 'Pro' into a new pair." —McKinsey Wickman
"We traveled here with Olivia and Evie Dutton, and we were about a minute from missing our connection, and it was the last flight to Kalispell that night. They were nice enough to wait for us, and we got on there with all our bags and everything. We were glad to get here!" —Maia Kantorowski, Area II team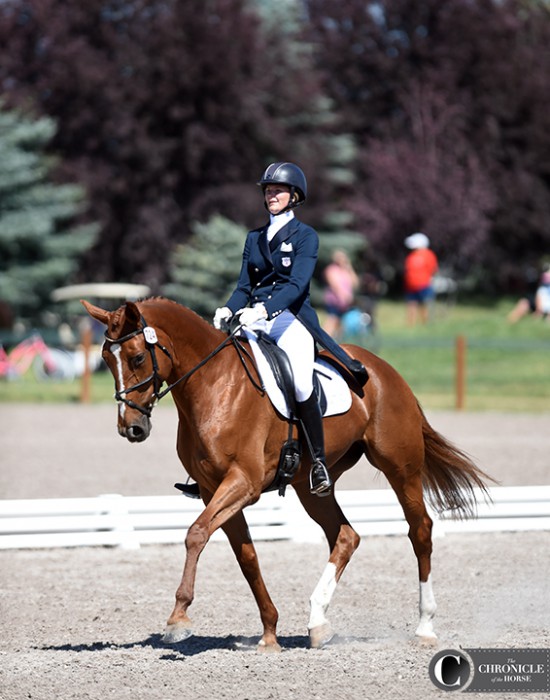 "I've had 'Douglas' for four years this fall. When we got him, he came from the hunter ring and had no eventing experience, so we came up the levels together. He can be a little spooky on cross-country, though he's better now, so he's taught me how to sit back and ride. I think it's been fun coming up the levels together and learning together." —Olivia Wall, Area II team
"I think it's a proper one-star course. There's a lot of galloping to do, which will be good for my horse." —Haley Carspecken
"My test today was really great. I don't think I could have asked for more from her. It was hot, so that wasn't working with us, but she was lovely, and there weren't any bobbles." —Harper Click, third individually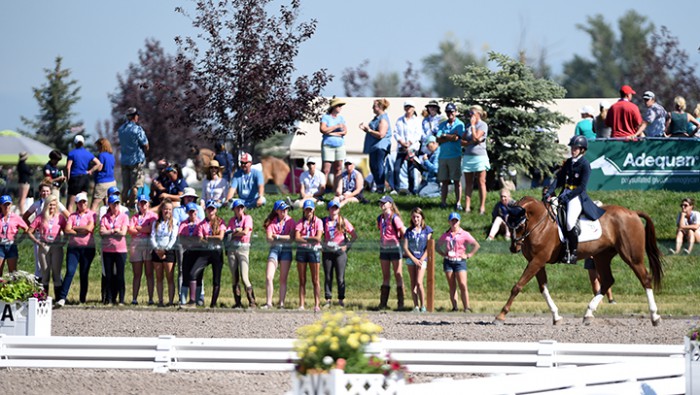 See results from today's dressage and check out all of the Chronicle's coverage from NAYC.