Harrisburg, Pa.—Oct. 19
Before the Friday show day had even started at the Pennsylvania National, magic was already brewing. Up on the balcony, family friends Martha Ingram and Missy Luczak-Smith got together for a pep talk. Thursday started promising enough for the two of them, with Ingram competing Lyons Creek Bellini in the low amateur-owner, 18-35, division and Luczak-Smith competing Askaro in the division's more mature age bracket. So before the day's show festivities could start, the two needed a moment.
To be a part of that powwow proved to be luck today for everyone involved as both Ingram and Luczak-Smith captured their very first Harrisburg championships, with Ingram taking the grand low amateur-owner title.
"It's really fun to be here and to show together," said Luczak-Smith, "and for Martha to do so well and for all of us to have such a good time together—win or lose. It's nice to be able to do this with your friends.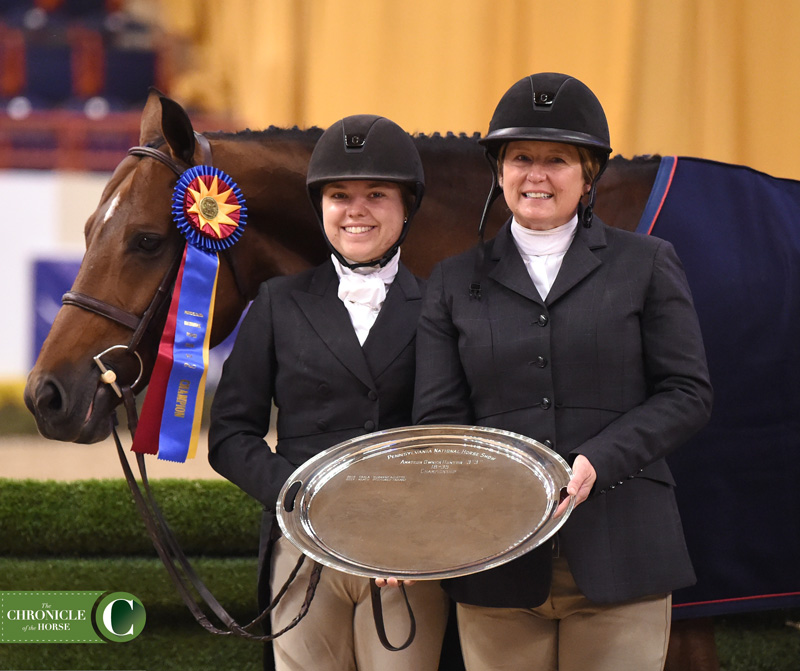 Exactly four years ago on the same grounds both Ingram and Luczak-Smith tried and bought their respective mounts.
"Bellini" was then campaigned by Hunter Holloway in the small junior hunters when Ingram first swung her leg over and had to have him. Although an injury kept him out of the ring for their first year, nothing has since kept him and Ingram away from the tricolors, and they recently won the WCHR Low Amateur-Owner Challenge at Capital Challenge (Maryland).
"He's just such a special horse," said Ingram. "It's an honor to have him. He really steps up to the occasion. I think he knew that this last course was the time to really shine, and he really did.
"He's made a lot of memories for me," continued Ingram. "I was champion at Devon (Pennsylvania) [last year], and that was the first time I had ever been champion at Devon. He's very special—a lot of firsts to share with him."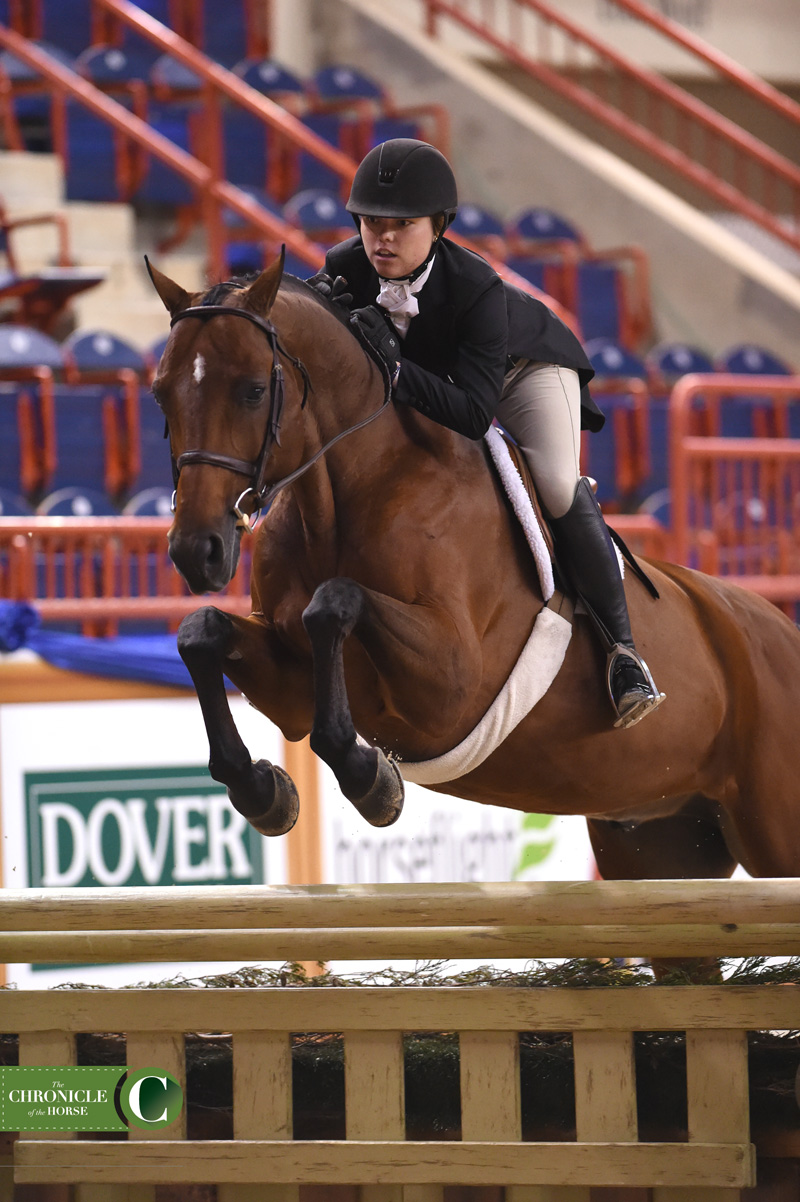 For Luczak-Smith, it was Ingram who talked her into purchasing Askaro. Then at her horse limit—according to her husband—Luczak-Smith was instructed to not purchase another horse until one got sold. But on that Harrisburg week, Luczak-Smith and then trainer Tom Wright decided to just give the bay gelding a test drive in the schooling ring.
"Martha watched me ride him in the schooling ring when Tom and I were trying him. And she said, 'You have to buy this horse. He is made for you.' I was like, 'I know! He's so much fun,' " said Luczak-Smith. "So I checked my savings account. Didn't tell my husband. Said, 'I will send you the money by 5 PM, and I won't vet him, and I want to take him home with me.' We took him home, and the rest is history.
"[My husband's] a great man and very supportive," added Luczak-Smith, who said he took the news extremely well.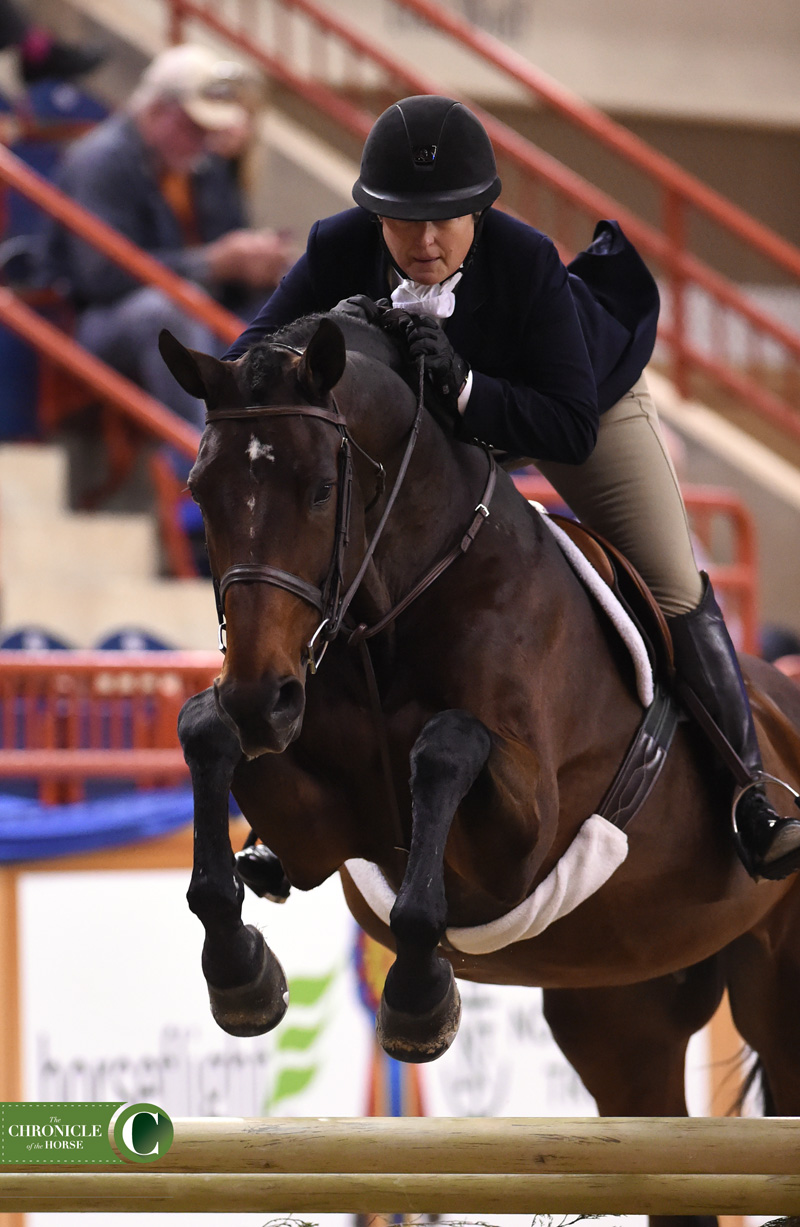 Since moving to Charlotte, North Carolina, away from Wright and the Ingrams, Luczak-Smith has kept Askaro back with her. With no set trainer, she manages his schedule and care—asking for help at the horse shows when she needs it from Shelley Campf, Wright and the Ingram crew.
"So I feel really lucky to have him. He's been the horse of a lifetime," said Luczak. "I can't imagine not having him. He always steps it up for me and goes in. And he wants to win.
"I'm so happy and grateful, because as we all know, it could all change tomorrow," she continued. "It could all change in a split second. You have to stay and be present and be grateful for the chances to go in whether you get a 40 or 87."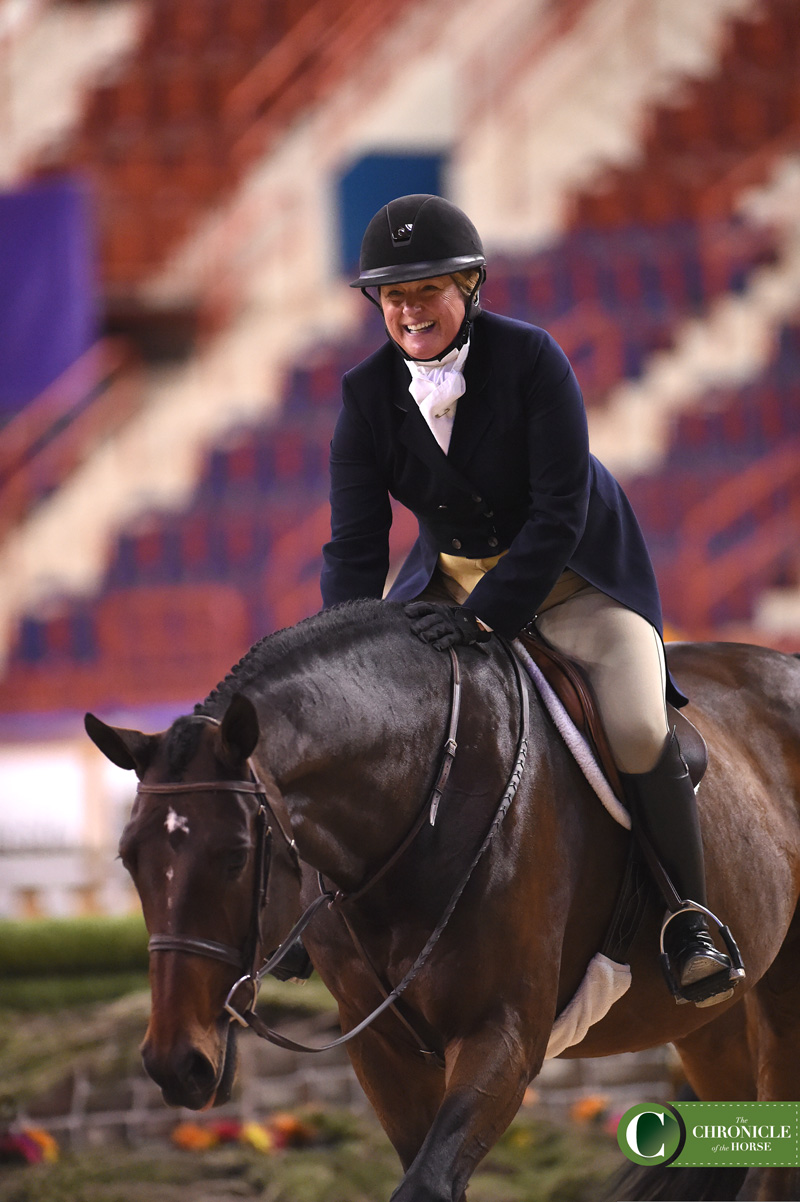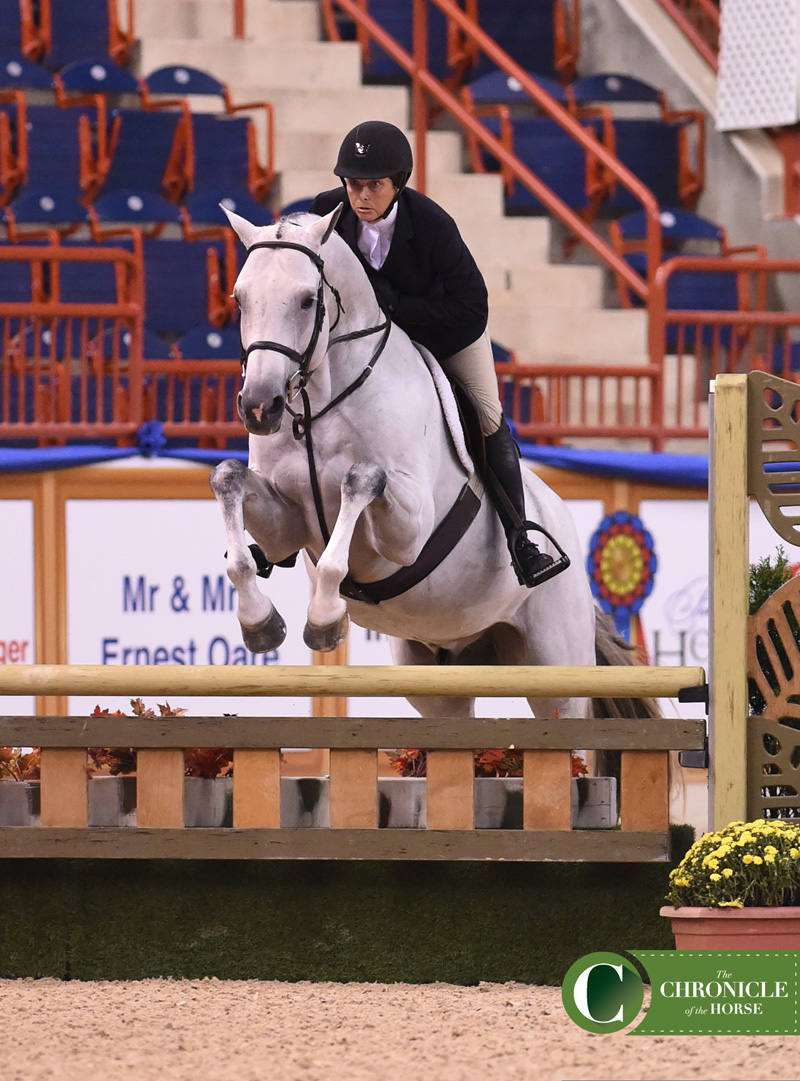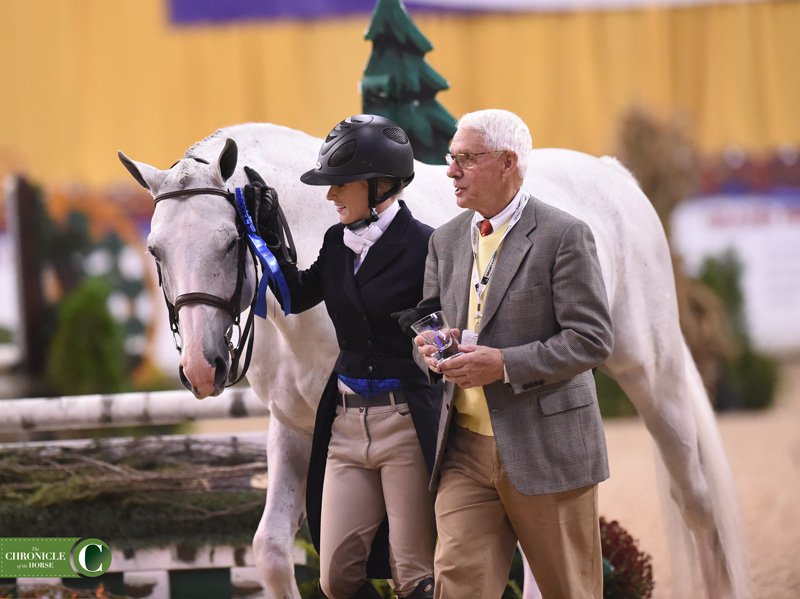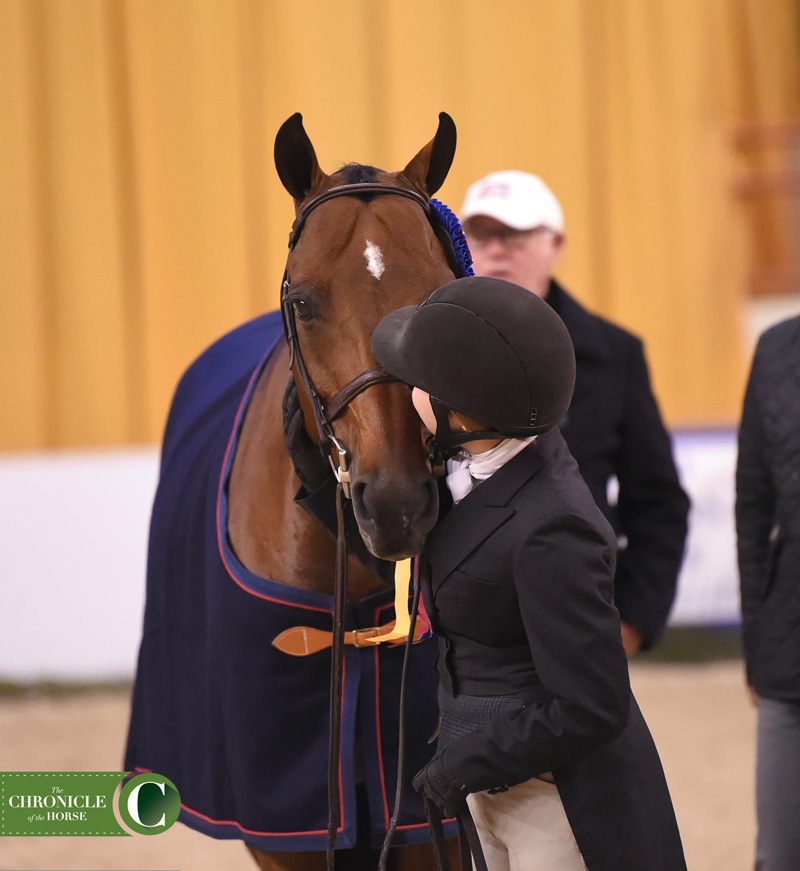 The Chronicle will be on-site at the Pennsylvania National bringing you beautiful photos, interviews and more, so check back throughout the competition. Don't forget to follow the Chronicle on Facebook, Twitter and Instagram @Chronofhorse. We will have full analysis of the competition in the Nov. 5 issue of the magazine.