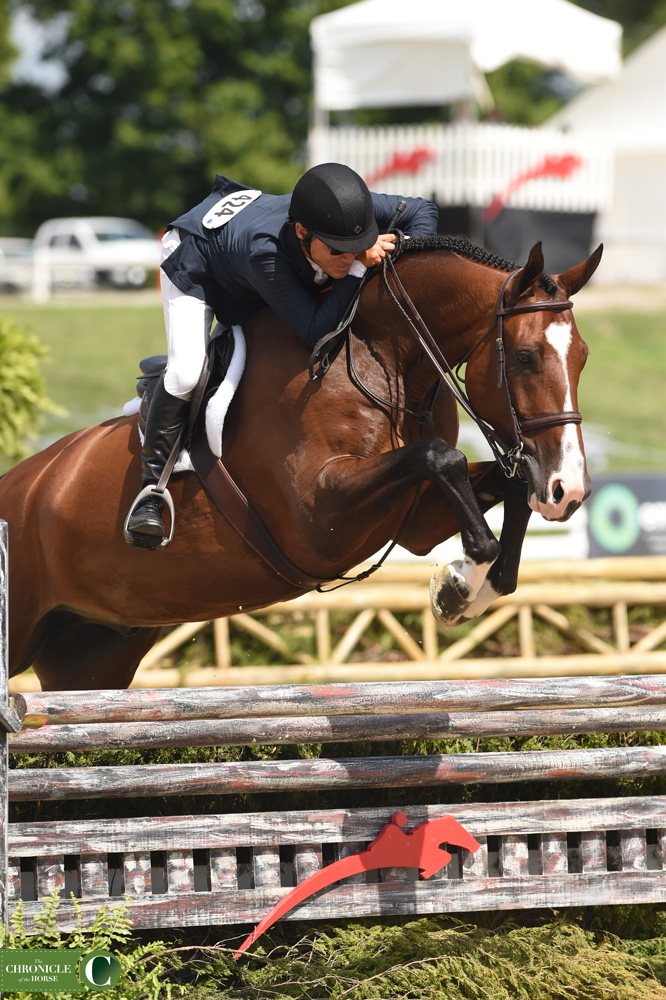 Lexington, Ky.—Aug. 18
It's a bit strange to think of John French as an underdog, but last year at the USHJA International Hunter Derby that's exactly what he was. He'd never shown Skyhawk before that week, but the pair finished sixth in the classic round.
The handy round bested them though, and they dropped to 18th overall.
This year, French was hungry to make another bid at winning the championship. So far, he's well on his way to repeating his victory in the inaugural championship in 2009 aboard Rumba. Skyhawk leads the way on a 282, and his other mount, Center Court, is hot on his heels in second with a 278.5.
"I started riding [Skyhawk] at this show last year, so it's nice to have him now for a year, and now I know him a little bit better," said French. "Last year it was a little hard because I just got on, and I'd never ridden him before. He wasn't quite used to my long distances in the handy, but now I've kind of figured him out, and I felt very comfortable with him today."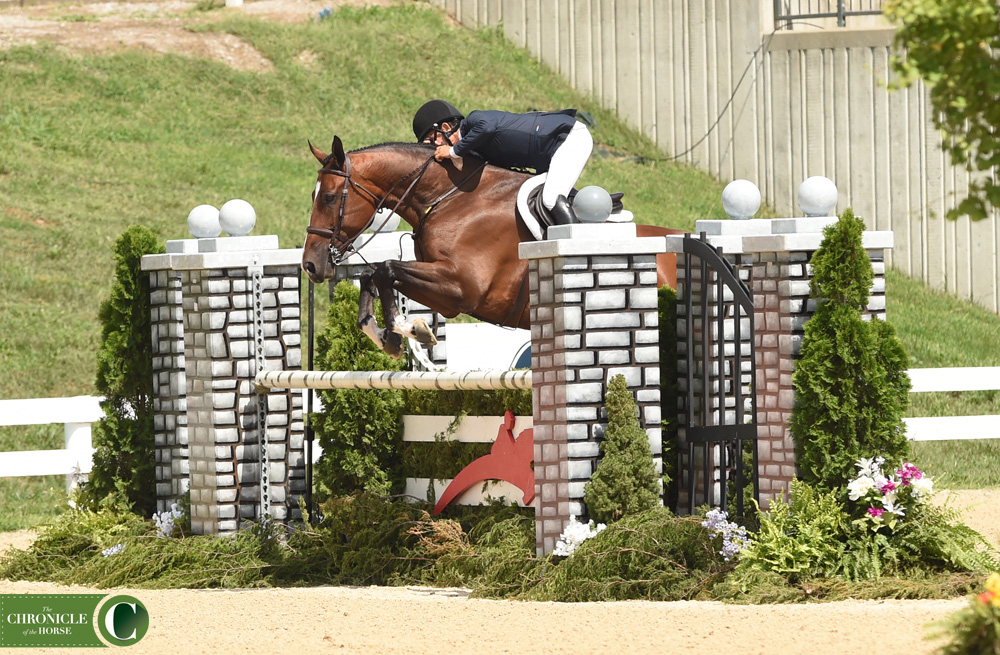 Skyhawk, an 8-year-old warmblood owned by Laura Wasserman, has had a stellar lead up to the championship with three derby blues this year—most recently at the Menlo Charity Horse Show (Calif.), his last show before heading to Kentucky.
French may be a cool customer, but he admitted his rides in the high performance division yesterday served as a wake-up call for today.
"They weren't really that good, which in a way is good for me," he said. "Skyhawk tripped and almost fell down after the trot jump, and Center Court was so asleep that he almost didn't come off the ground at the jump, so I was like, today we've got to step it up a little bit, so it made me ride a little bit more."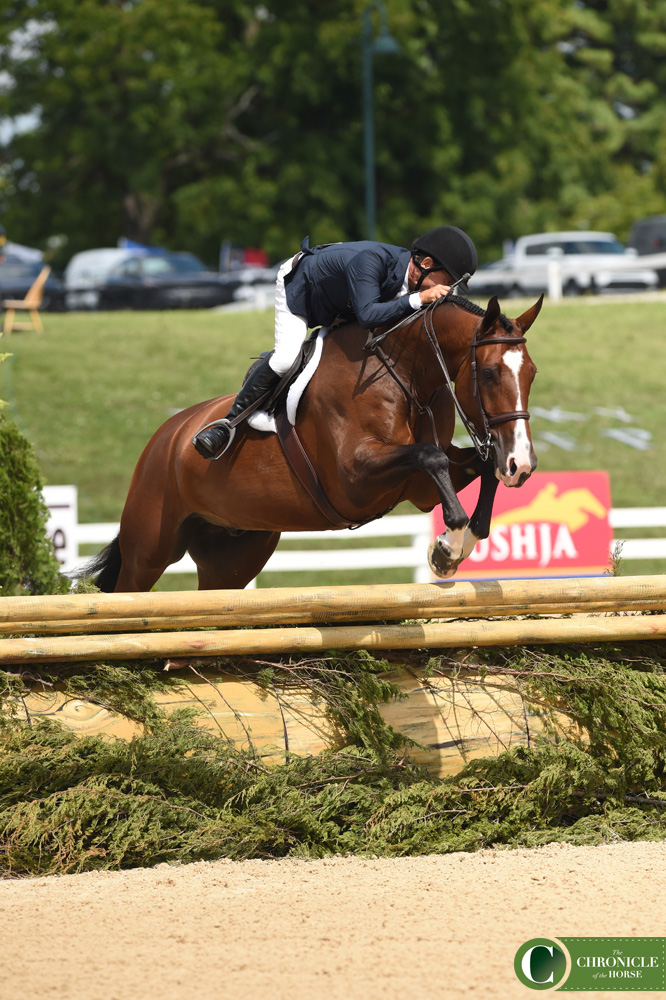 It's Center Court's first trip to derby finals, so French is understandably thrilled with the 7-year-old Hanoverian's performance. He found the gelding for Hiller Farms as a 4-year-old with the goal of making him a derby horse.
"It took a year and a half before he would even do a lead change," said French. "I haven't brought him in the past because I didn't think he was quite ready because I couldn't count on him getting the changes done out in the big field. This year I felt that he was ready to come."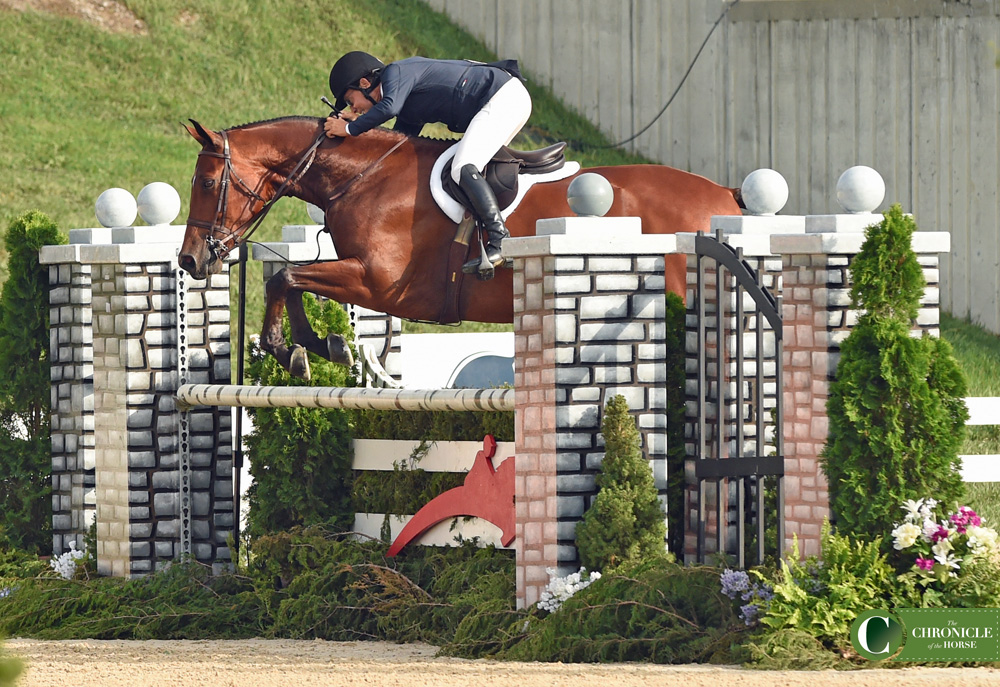 Hoping she'll knock French out of the top spot in the final round is young professional Tori Colvin, who sits third with Cuba (265.25). John and Stephanie Ingram brought her in to train their horses during the winter season in Florida, and she's been building for this moment with Cuba.
"He's done a couple of derbies, but he hasn't had the best luck," she said. "One round he tripped; one round he swapped. He just hasn't had the perfect round. But I was really pleased with him today. He couldn't have been any better, so I'm very happy with him."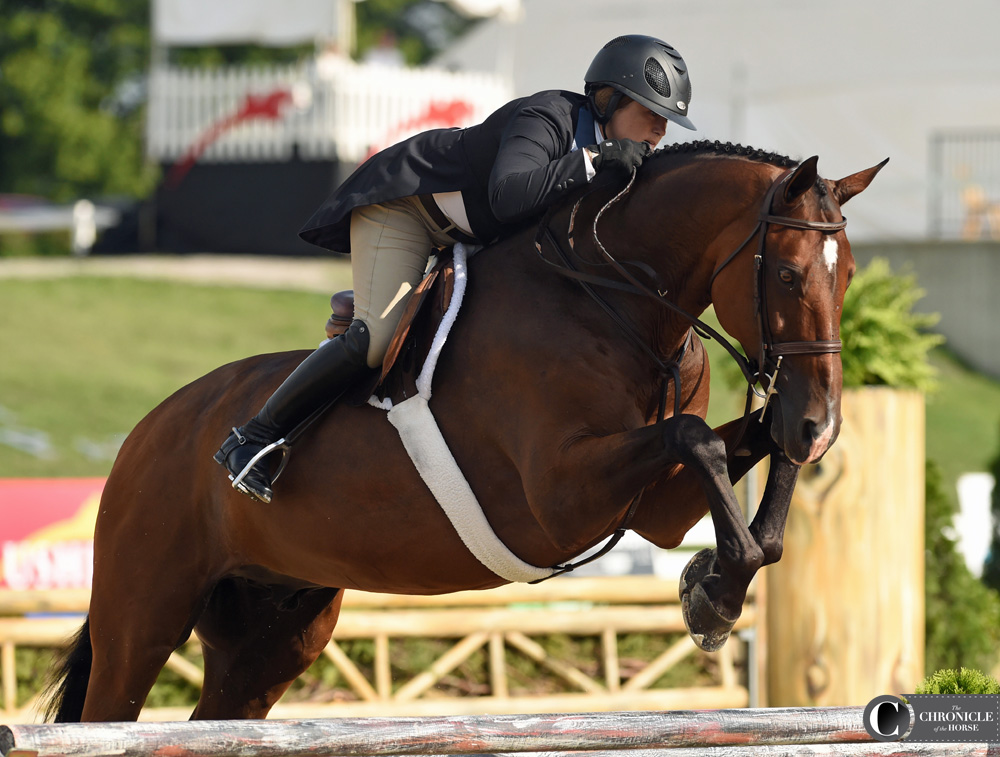 First time championship participant Geoffrey Hesslink was surprised to find himself sitting at the press conference following the awards. His mount Cadoretto is a newcomer to the hunter world and is just 6.
Hesslink purchased the gelding in April and after some good placings and a win in the $50,000 USHJA International Hunter Derby at HITS Saugerties, he decided to bring his Oldenburg to Kentucky.
"I wasn't expecting much at all. I came here for experience, and I wanted to have a nice smooth round with no major errors," he said. "It's really nice that he was fourth today."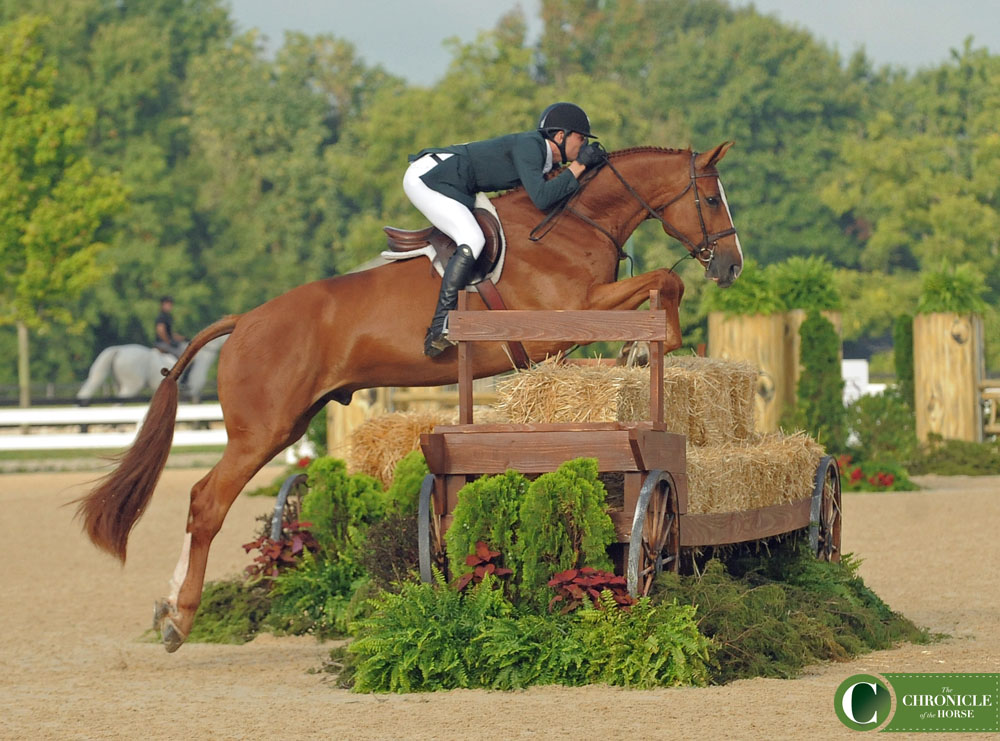 See full results here.

Want more from the USHJA International Hunter Derby Championship? Read about Love Game, a horse nobody thought would ever be rideable after a severe case of laminitis. Make sure to tune in tomorrow for the handy round and to see who will bring home the big check, and read full analysis of the event in the Sept. 4 issue of the Chronicle.