The in-gate for an adult jumper class at a national-rated hunter-jumper horse show might be the last place you'd expect to find a 19-year-old Appaloosa with reining bloodlines, but that's where we first stumbled upon Da Roan Ranger. The gelding was getting ready to compete over the .90-meter track with his owner of the past decade, Emily Forthofer.
"It's one of those things where really I've kind of outgrown him at this point, but he's my forever horse," said Forthofer, 22. "I'm never getting rid of him."
Forthofer first met "Roanie" (Chics Red Fox—J/S Lena On Me) when she was 12. She and her mother went to a local sales barn near the Chicago suburb where they lived looking for a good first horse.
"We kind of knew nothing about it; I didn't have a trainer at the time, and I was at a barn that was like a local lesson barn," Forthofer said. "We just went to the person that they got most of the school horses from."
Forthofer and her mother looked at a few different horses before trying Roanie.
"I saw him, and I don't know what it was, I mean his mane was as long as his neck," Forthofer laughed. "But there was something about him I liked, and my mom was like 'Are you sure you don't like the pretty palomino we looked at better?' and I said, 'No, this is the one.' "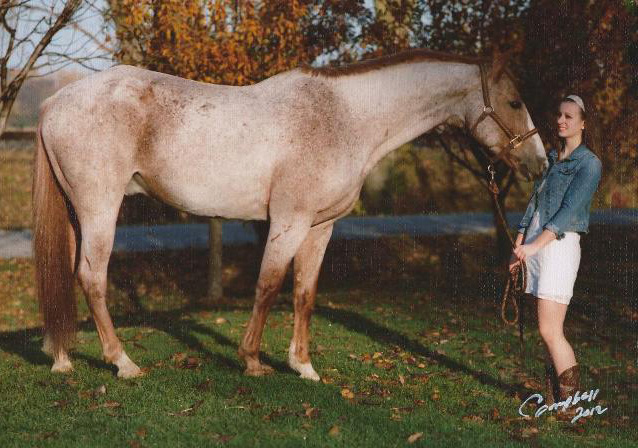 The man who sold them Roanie said the gelding had run barrels and chased cows, and Forthofer started off as a jack of all trades when it came to her own riding.
"We did some English and western pleasure classes; we did some little games shows with the flags and barrels," Forthofer said. "But as I was playing around with him you could tell he could also jump, and he liked to jump, so when I was 14 or 15 I started taking more jumping lessons."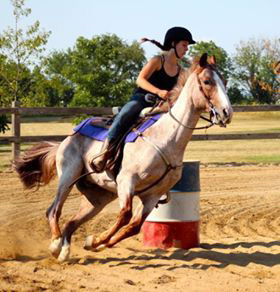 By the end of her junior career Forthofer and Roanie were competing in the hunters at local regional II-rated shows, but it wasn't quite Roanie's cup of tea.
"He was terrible at hunters," Forthofer laughed. "Didn't have the best form, didn't have lead changes, but he tried his best, and he looked cute, so sometimes he did OK."
Forthofer enrolled in Murray State University (Kentucky) and after a year riding on the college's equestrian team she brought Roanie to the Bluegrass state.
"I found a trainer who introduced me to the jumper world, and I think my sophomore year we went to our first A show at Brownland [Tennessee]," Forthofer said. "I had no idea what I was doing or what to expect going into it, but we got a second place in one of our classes in the jumpers, and I thought 'Oh, OK, he's pretty good at this!' "
Forthofer started training with Melissa Collins out of Mayfield, Kentucky, and in December 2018 Forthofer took Roanie around his first .95-meter jumper class at the World Equestrian Center in Wilmington, Ohio, at the ripe old age of 18. They didn't come home with any ribbons (though the next month they returned to WEC and got a third in the same division) and that's just fine by Forthofer.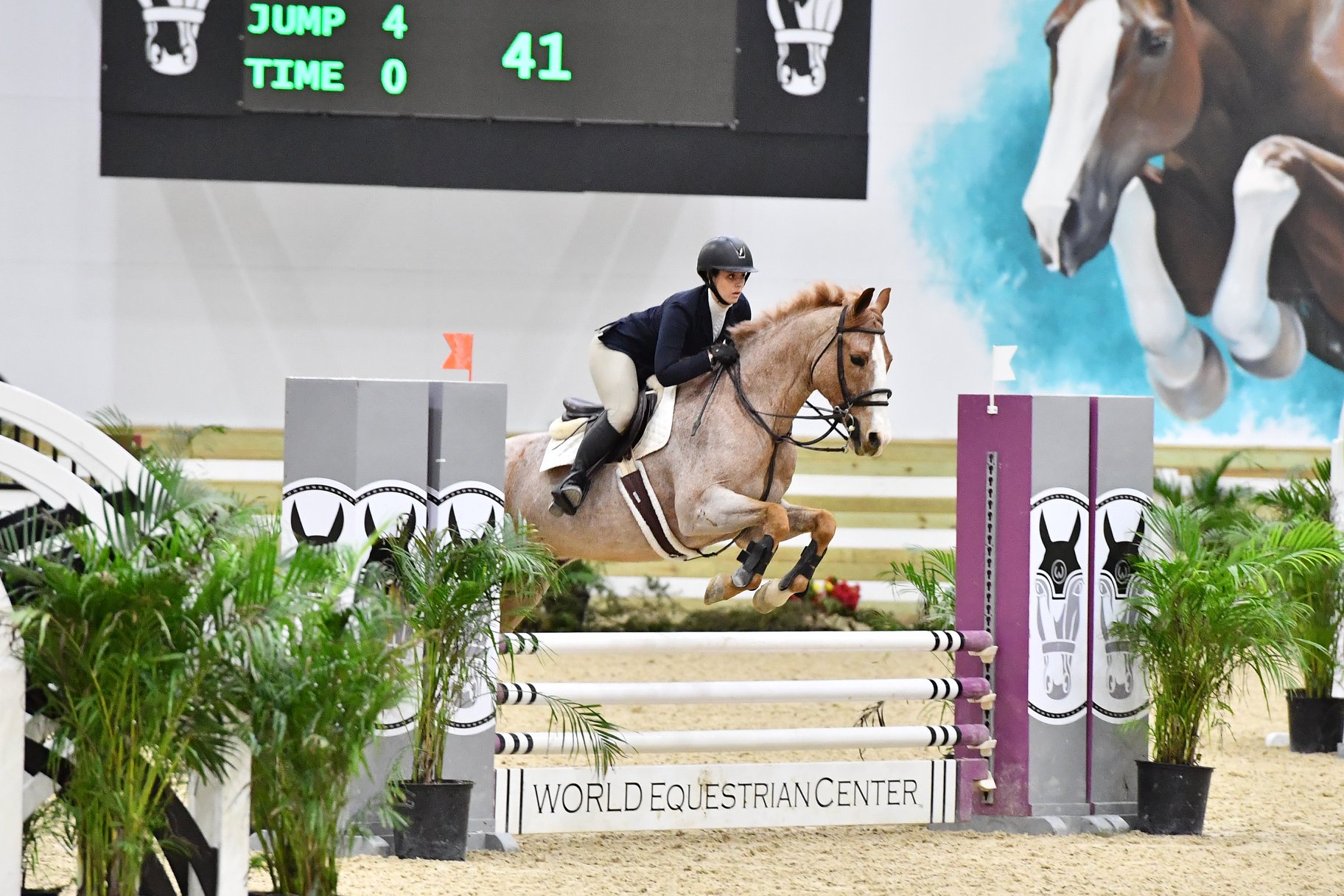 "I love him, and it was never about winning," Forthofer said. "It was just about doing the best, and being the best, I could with my horse."
Forthofer recently returned to her native Illinois for graduate school at Midwestern University. Roanie stayed behind in the Bluegrass and is leased out to one of Collins' students, who is learning the jumpers.
"She's 14 or 15 and just switched over from the hunters, so it's been cool to see that transition," Forthofer said. "He carried me along, and now he's teaching her."