Langley, British Columbia—Aug. 27  
Conor Swail stormed to victory in the three-star $135,650 Longines FEI World Cup qualifier at Thunderbird Show Park.
Riding the 12-year-old mare Flower, whom he owns along with Vanessa Mannix, Swail came out on top after a seven-horse jump-off. They crossed the line clear in 41.86 seconds, almost 4 seconds faster than Canadian runner-up Christopher Surbey with Daylight VDL, while U.S. rider Jamie Barge and Luebbo finished third.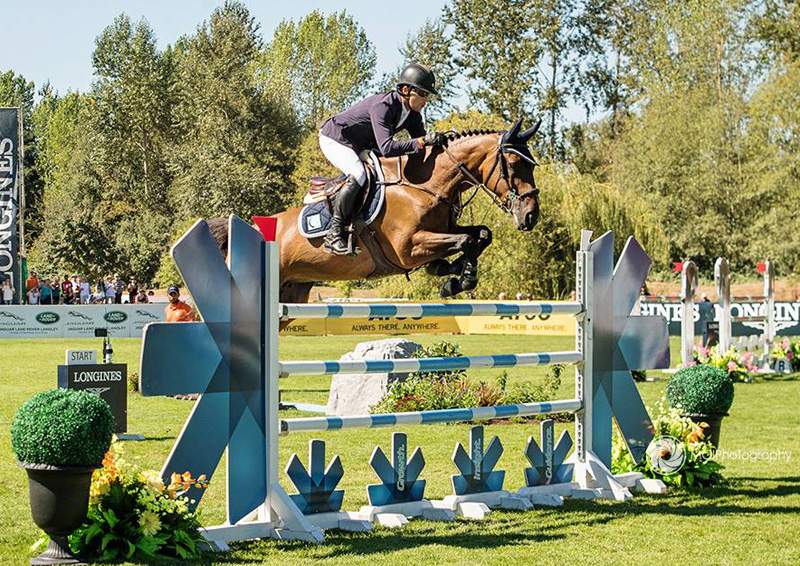 This latest win was the fourth international victory for Swail and Flower over the course of the last two weeks. They won the $35,000 Maui Jim Welcome class at Thunderbird on Aug. 23 and $35,000 Steel-Craft Doors CSI*** on Aug. 25. The week before they topped the $36,500 George and Diane Tidball Legacy CSI*** class and then were 12th in the $100,000 Reliable Rentals Grand Prix on Aug. 20.
"I just continued with the same process that we came here with," Swail said. "It was working very well, so there was no need to try to change too much. My mare was absolutely outstanding, and it was really good to finish it off with the win."
Last to go in the jump-off, Swail and Flower ended up comfortable winners with a multi-second margin of victory.
"I knew the time was easily attainable," Swail explained. "[Flower] is very good at running and jumping, so I let her run and jump the first few jumps. I didn't take any major risks and just knew that, with the way she was jumping, she would leave the jumps up as long as I didn't make any mistakes."
Swail has had the ride on Flower since the beginning of the year. Nina Fagerstorm of Finland developed her through the levels and was jumping 1.45- and 1.50-meter classes with her last year.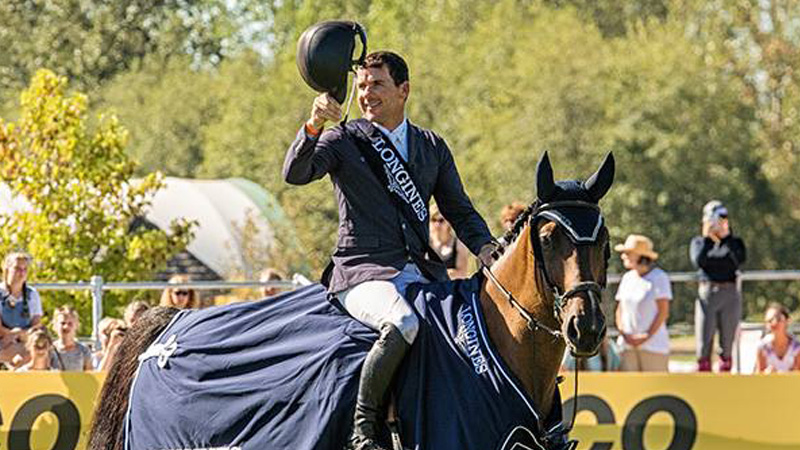 "It's an early relationship that I have with [Flower]. She is a little unique. She can be quite difficult to ride at times," Swail said. "She's very spooky and can see stuff that's not there. She has an extremely funny character, but when she goes into the ring, she's not spooky at all. She's dead brave and very careful. I've been trying to level out all those situations and make her trust me as much as we can. It's getting much more consistent. We've won a lot since I got her in early January. I feel now that I'm starting to get all the pieces in the right places consistently."
See full results of the Longines FEI Thunderbird World Cup qualifier.