Rich Fellers has announced the retirement of Flexible, his partner for his 2012 Rolex FEI World Cup Show Jumping Finals (the Netherlands) win.
"It was a difficult decision. He had some soundness issues at [HITS Coachella in California] right after we got there," said Fellers. "We got it sorted out, but he's always so complicated when it comes to soundness. He was [in Coachella] the whole time and never ended up showing. He came very sound at the end, but he wasn't in good enough shape to be competing.
"He's so crazy about jumping, and I am too—it's a bad combination," he continued. "But I started thinking, at 21 years old, his risk for injury isn't getting any better. You can't defy father time. He's healthy and happy."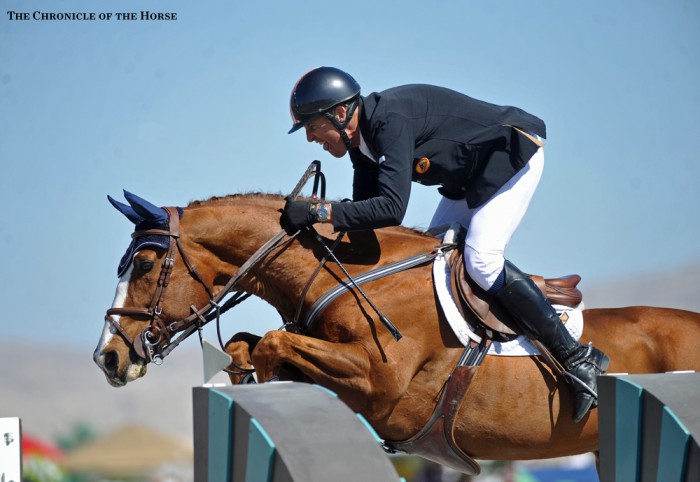 (Read about how Flexible defied veterinary odds again and again earlier in his career.)
Flexible will formally retire at the $100,000 Del Mar National Horse Show (Calif.) on May 6.
The 21-year-old Irish Sport Horse stallion (Cruising—Flex, Safari) was bred by Edward and Catherine Doyle, and he's owned by Harry and Mollie Chapman. He's been partnered with Fellers since 2002 when he was a feisty 6-year-old.
He jumped in his first FEI World Cup Final in Gothenburg, Sweden, in 2008, finishing second to Meredith Michaels-Beerbaum and Shutterfly, and four years later he took the title himself at 17 years old. He also finished eighth at the London Olympic Games that year and was honored as the Chronicle's overall horse of the year.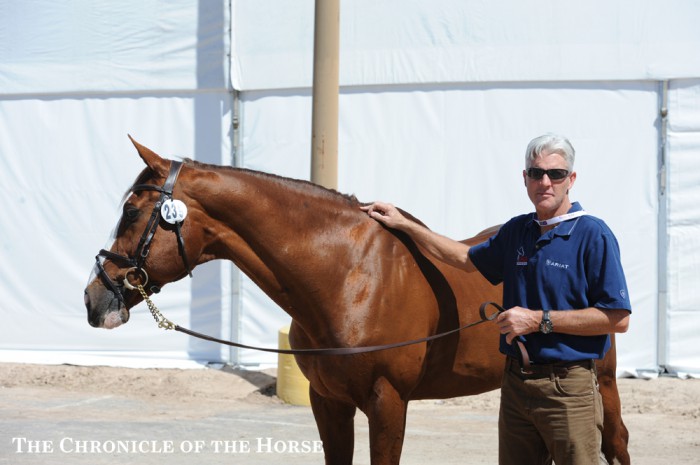 Flexible will continue to live at Rich Fellers Stables at Timberline Meadows Farm in Oregon City, Ore. He'll keep the best stall in the barn, which overlooks the eurocizer, outdoor ring and 12 paddocks.
"He loves it there; he watches the eurocizer like it's his TV," said Fellers. "He'll stay in full work, and we'll continue collecting semen off him. We don't know how he'll respond when we load up the rigs and head off the farm, but we always have a few horses who stay home, so he'll have company.
"He's been a huge chapter in my life, in my family's lives and in the lives of his owners, Harry and Mollie," continued Fellers. "He's taught us so much and brought us so much joy and happiness. He has been significant in the sport for so long, as other wonderful ones have come and left, and other new ones have come and left, he just kept cranking. There won't be another one like him in my life. Not even close."