It's not uncommon in the horse show world to see a horse competing across the hunter, jumper and equitation classes. More rare, however, is seeing a three-day horse canter down the lines in a hunter derby.
Five-star eventer Zoe Crawford did that Jan. 21 at Tryon Winter Encore (North Carolina), and she came away with second place in the $1,500 Hunter Classic aboard K.B.S. Quick Strike, a horse who's competed through the CCI3* level.
Crawford, 28, who originally is from Boston, relocated her business to Tryon last summer. She attended the January show to do some jumper rounds with "Q," a 10-year-old Irish Sport Horse (Obos Quality 004—Molly's Diamondstrike, Maltstriker) owned by Ann Rittenhouse.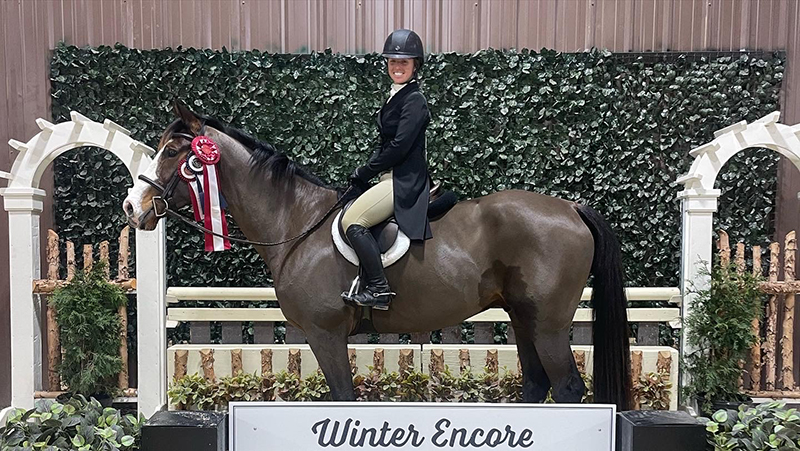 "A professional I know who is based here, Sydney Casady, she's the one who talked me into doing the derby. She saw him Friday in his jumper round, and she told me, 'I think you should do the derby tomorrow.' I laughed."
But Casady thought Q could win the class, Crawford said. "So I thought, why not? Might as well give it a shot."
Technically a hunter classic, the competition followed the hunt-and-go format.
"It was a regular hunter round with a handy round combined," Crawford said. "So we did like three quarters of a regular course, then walked around the short side of the ring and started the handy course. The first jump in the handy portion was trotting some hay bales with a log. And he actually spooked at it pretty bad–which I thought was funny because he's an event horse."
Nonetheless, their performance was good enough to earn them second place behind Nicole Begley and Morocco, who topped the 22-entry class.
Crawford has had the gelding since he was 5, and they've competed through the CCI3*-L level. About a year ago, she transitioned him from eventing to showing and has competed him in green hunter and 1.20-meter jumper classes.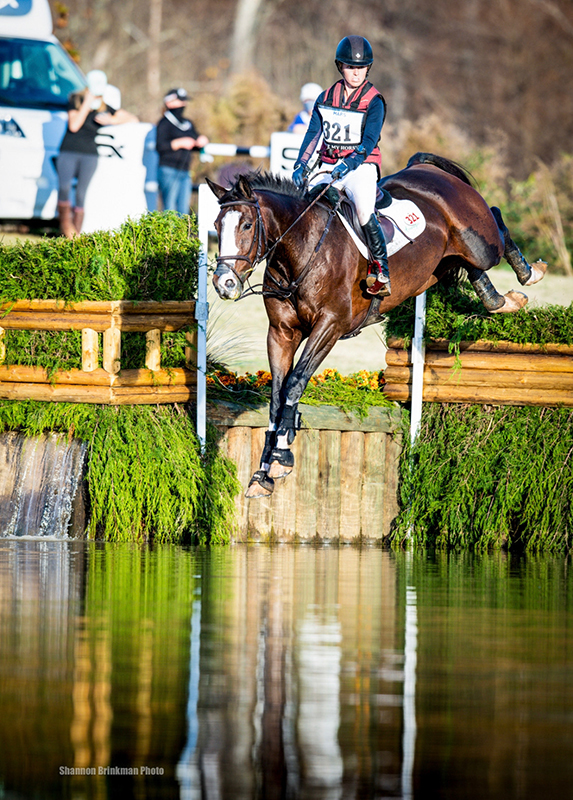 "He doesn't really have a lot of blood and didn't love doing a lot of fitness stuff; you need that to move up to the advanced four-star level. I believe he is certainly physically capable of it, but I didn't think he truly loved it," she said.
Crawford rode at a hunter/jumper barn outside Boston and was a member of Pony Club as a child, but she eventually switched to eventing. After high school, Crawford went to Florida for a gap year to be a working student for [eventer] Jeanie Clarke. "I've been eventing since then," she said.
In 2021 Crawford made her CCI5* debut at the Land Rover Kentucky Three Day Event. She's aiming to compete there again this spring with her top horse, the 17-year-old Irish Sport Horse mare  K.E.C. Zara (Visa Aldatus Z—Puissance Flight, Puissance).
This past summer, Crawford trained with Liz Halliday-Sharp in Lexington, Kentucky, and Halliday-Sharp coached her at the 2022 Mars Maryland 5 Star, where Crawford and Zara placed 13th.
At home in Tryon, Crawford counts on boyfriend Chris Keith, a longtime groom, and his mother Claudia Keith, a retired hunter/jumper trainer from Memphis, Tennessee, to be her eyes on the ground.
"He's watched thousands and thousands of hours of lessons, so he'll come out and help me jump my horses sometimes," she said.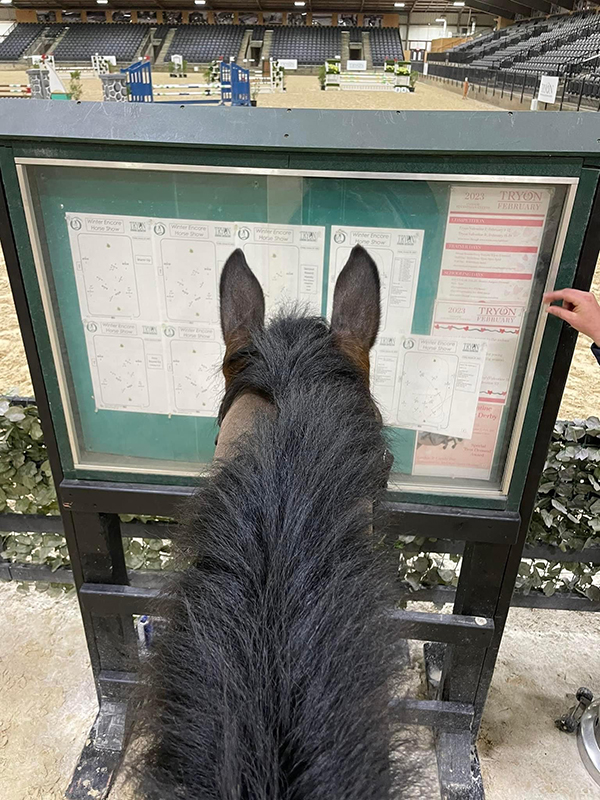 While Crawford says she has some sale horses like Q that might end up at horse shows, her focus is on eventing Zara. She hopes to compete at Pine Top Advanced Horse Trials (Georgia) at the end of February, the Carolina International in March, followed by the Stable View $60,000 FEI CCI (South Carolina) before returning to the Land Rover Kentucky Three-Day in April.
"I'm truly an eventer," Crawford said. "I mean, I enjoy going to the hunter/jumper shows, but I'm an eventer at heart."