The home and business of veterinarian and Colombian show jumper Fernando Cardenas, DVM, were destroyed by fire early Monday morning.
Cardenas, his wife Meredith and five horses stabled at their 3H Equine Hospital and Mobile Veterinary Services in New Hill, North Carolina, avoided injury. However, their dog died and the family's cats remain missing, he told reporters.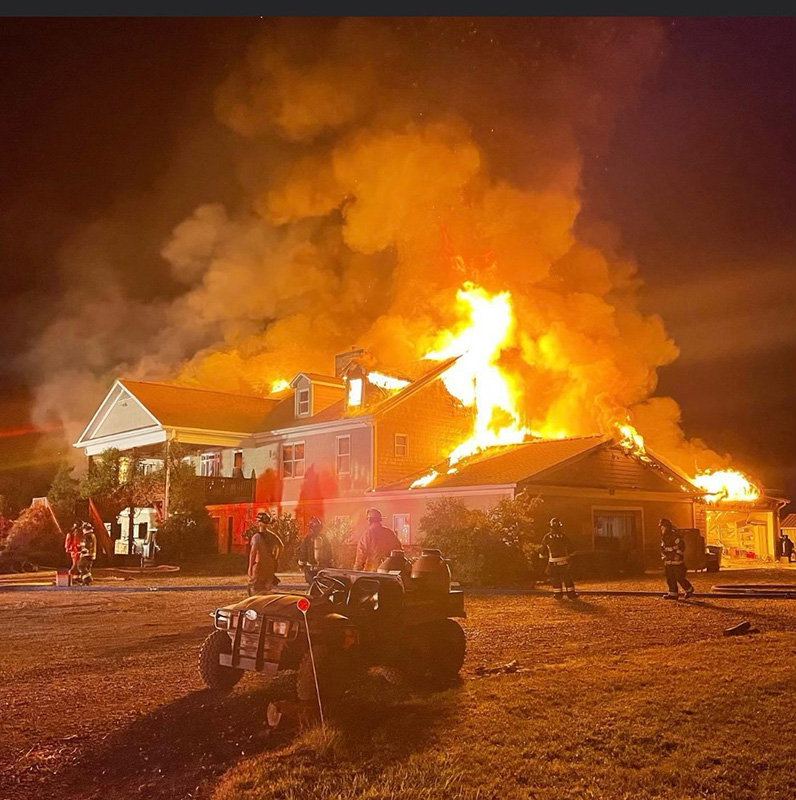 "We're very lucky," Fernando told ABC 11 News. "I think we were very lucky that I was able to just hear the crackling noise right outside my window, and then be able to wake my wife up to call 911. And then just run down and start taking horses out as fast as we could."
Fernando, a veterinarian as well as a grand prix show jumper who most recently represented Colombia at the 2019 Lima Pan American Games and the 2018 FEI Tryon World Equestrian Games, has owned the veterinary and rehabilitation hospital since 2004. He and his wife founded the business in the late 1990s.
Investigators are looking into the cause of the fire, which Fernando speculated likely was electrical.
"Horse barns, you know, have so much dust and I suspect it was an electrical outlet. We don't keep any hay in the barns, so it was probably strictly an electrical fire," he told reporters at the scene.
The Cardenas family's home was above the barn, and both were lost in the blaze.
Longtime client Lindsay Newsome, of Leap of Faith Farm in Louisburg, North Carolina, was one of many friends, clients and industry acquaintances who mobilized to help. She set up a GoFundMe page to help the family rebuild while they wait on the investigation and insurance to get sorted out.
"I have known Dr. Cardenas and the 3H family for years," she said. "I'm an up-and-coming breeder and trainer, and I also run a boarding facility, and he has been there to help me navigate through everything."
"I have my own farm, and I cannot imagine building something for my family and losing it like that," she added.
Calling the Cardenases' farm "the most beautiful farm I've ever seen in my life," Newsome noted that Fernando had always been generous with his time and experience, not only as a veterinarian, but as a horseman and businessman in helping her and others set up their own farms and businesses.
"They have always been there for everybody in every way," she said. "He's not about himself, he's about helping everybody else. He did the same for me, when he came out and saw my farm before we started building: Here's some ideas here and there; any questions you have, text me."
For his part, Fernando told reporters that they are looking into temporary facilities to keep the business running while they deal with the aftermath of the blaze. The horse community, he added, has shown its support as news of the fire spread.
"We're so thankful to how people have reached out. The horse community has blown up our phones trying to help," he said.