You've arrived at the Rolex Kentucky CCI****, armed with your Chronicle Rolex Preview Issue full of Jimmy Wofford's wise predictions and insights. But nearly as important as knowing who's likely to do well is knowing the back stories behind some of the pairs.
Everyone who's out there doing it deserves your cheers, but if you're seeking your own personal No. 1 favorite to root for this Rolex Kentucky season—for a possibly weird reason—here are some suggestions.
You Want To Glimpse A Master At Work
Blyth Tait (Xanthus III) And Mark Todd (NZB Campino)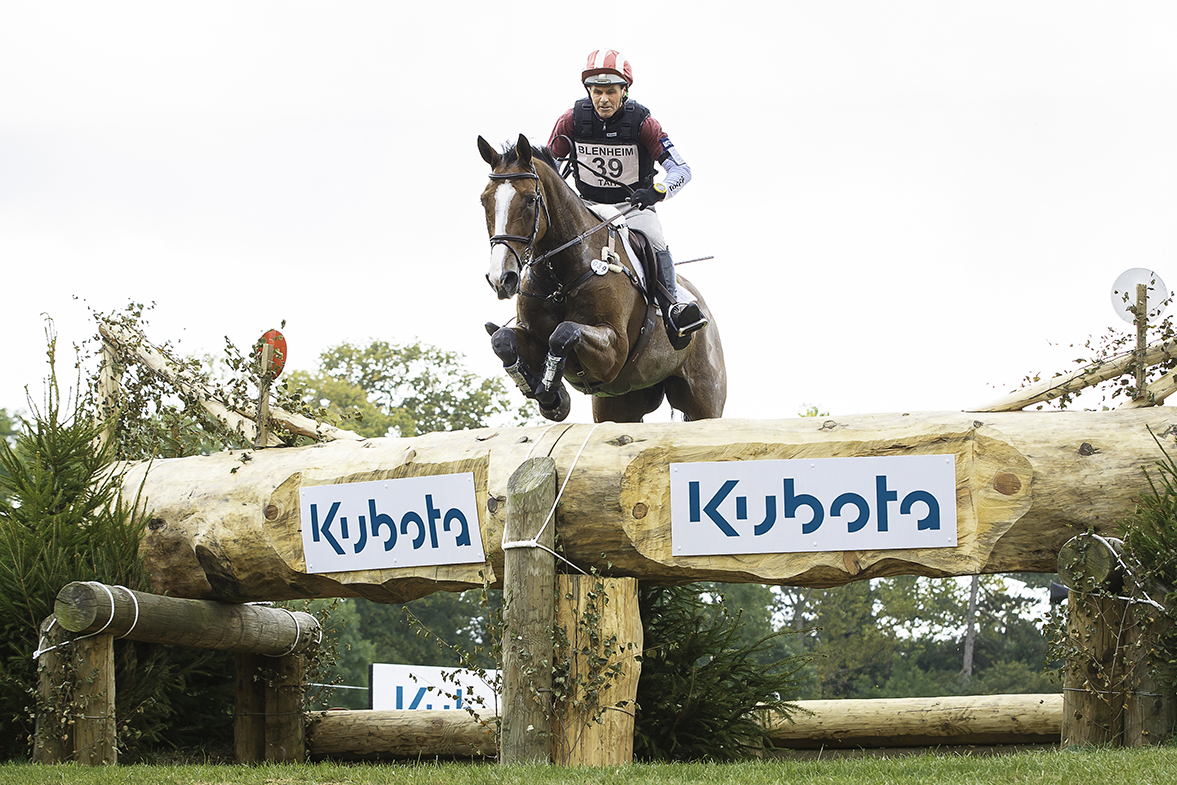 Blyth Tait and Xanthus III making it look easy breezy. Photo by Libby Law Photography.
Don't get me wrong, there are tons of masterful cross-country riders who'll gallop across the Kentucky Horse Park grounds on Saturday—like really, all of them—or they wouldn't be there. But Kiwis Mark Todd, 60, and Blyth Tait, 54, hold special places in the history of eventing. Both are Olympic gold medalists. Both won World Championships gold. Both do it how it should be done.
And you're going to want to stop whatever you're doing on Saturday to watch both as they breeze by.
You Want To See Someone Finally—Finally—Doing Her First Four-Star
Lisa Marie Fergusson and Honor Me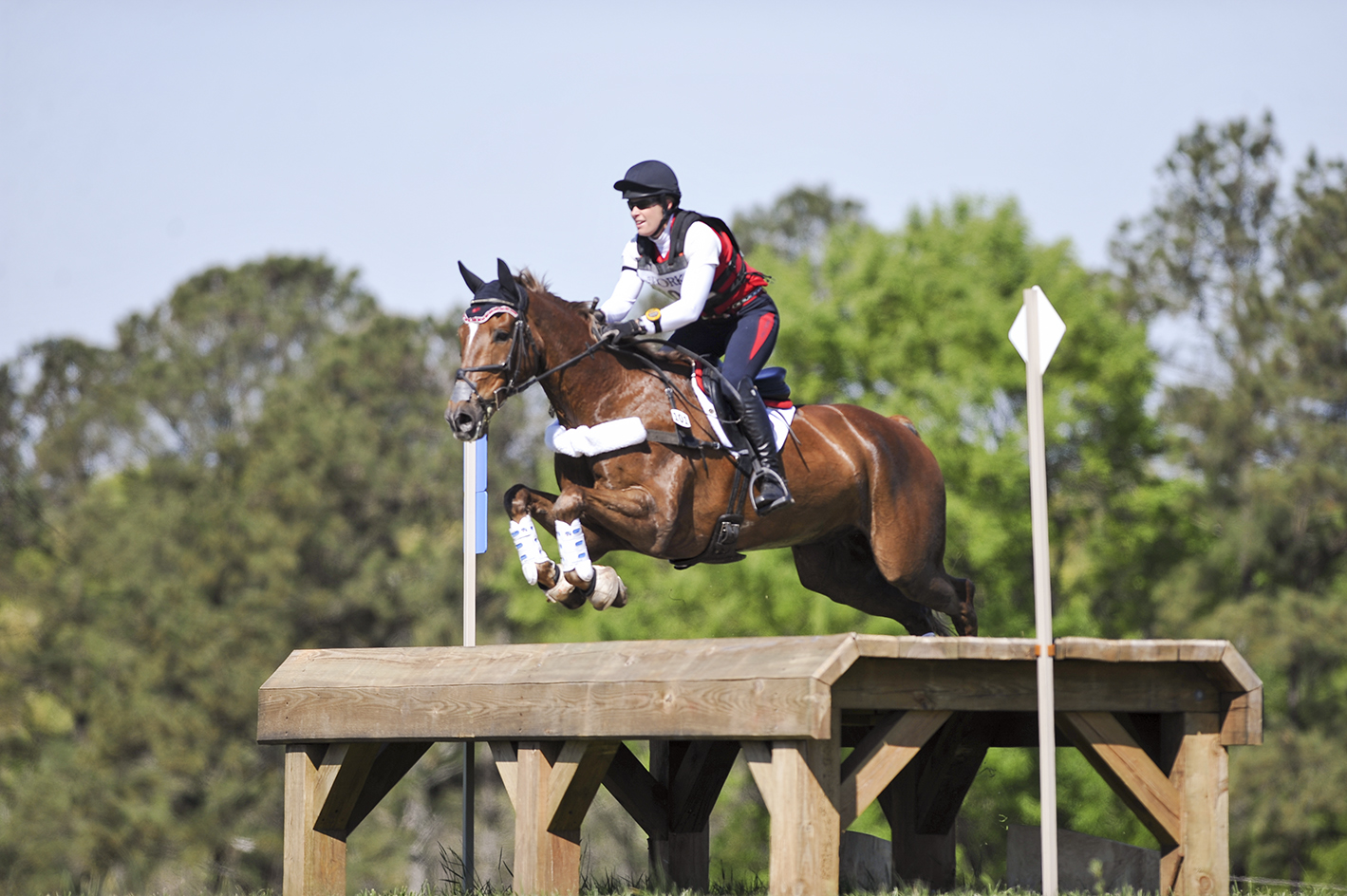 Lisa Marie Fergusson and Honor Me. Photo by Lindsay Berreth.

Stay in the horse business long enough, and tragedy will strike. Even knowing that, and realizing most riders in the field have lost horses to tragic circumstances, Lisa Marie Fergusson's been dealt a lot on her road to a Rolex.
Her first three-star horse, Uni Griffon, collapsed and died after running a clear cross-country at an advanced horse trials in 2009. Then her up-and-coming horse, Smart Move, was struck by a car and killed in 2011, just after finishing his first three-star.
When Smartie died, Honor Me was just 5 and going novice. Now he's 10, and he and Lisa are about to do their first four-star together. You've gotta cheer for her. She's earned it.
You Still Believe In "The Dream"
Leah Lang Gluscic and AP Prime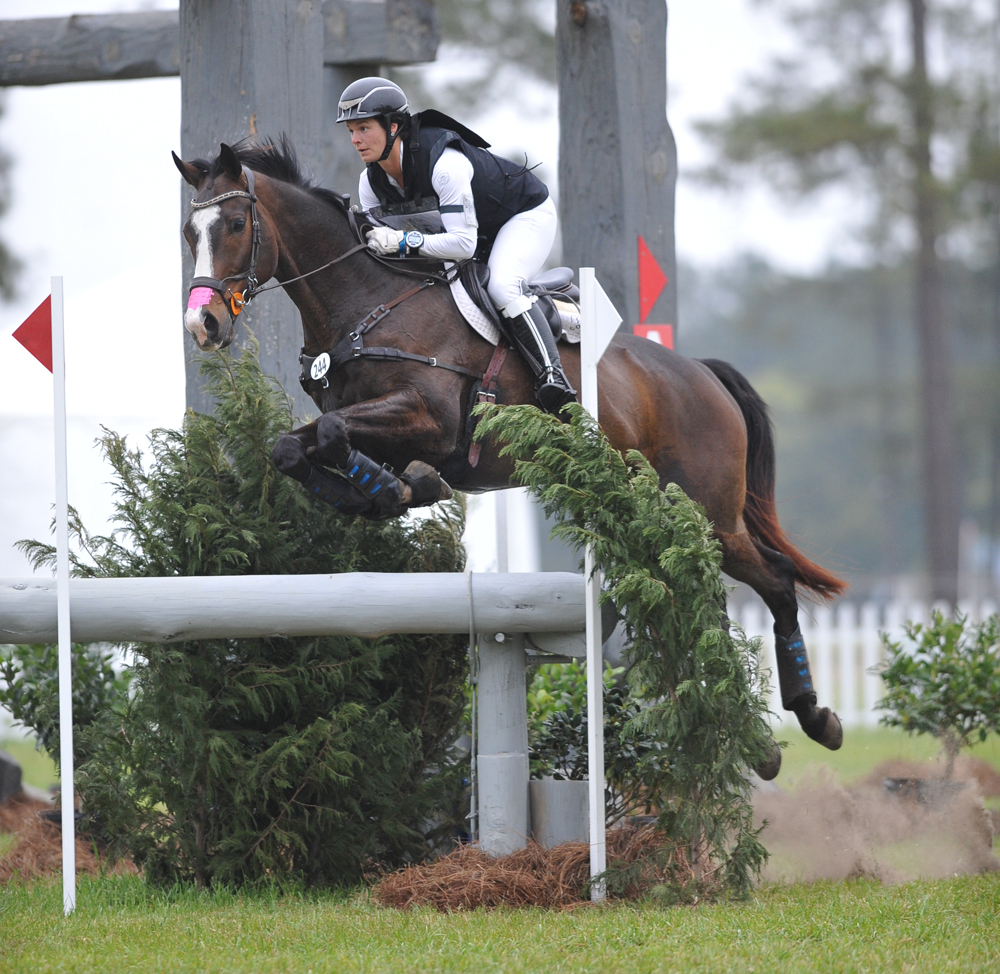 Leah Lang Gluscic and AP Prime. Photo by Lindsay Berreth.

The days of wandering onto the backside of a track, picking out the horse without maybe the most perfect conformation but with "the fire" in his eyes, forking over a couple hundred bucks cash and then doing Rolex five years later are over, right?
AP Prime is at Rolex this year to say NOT SO MUCH.
I'm not saying it's a likely scenario. But I'm also saying it happened, and it's happening, and you have to appreciate that someone out there is still keeping that hope alive for thousands.
Last year, Lang-Gluscic was our One To Watch for Rolex but ended up withdrawing after dressage, and this year she's blogging for COTH.
You Want To See Someone Living Her Dream
Bunnie Sexton and Rise Against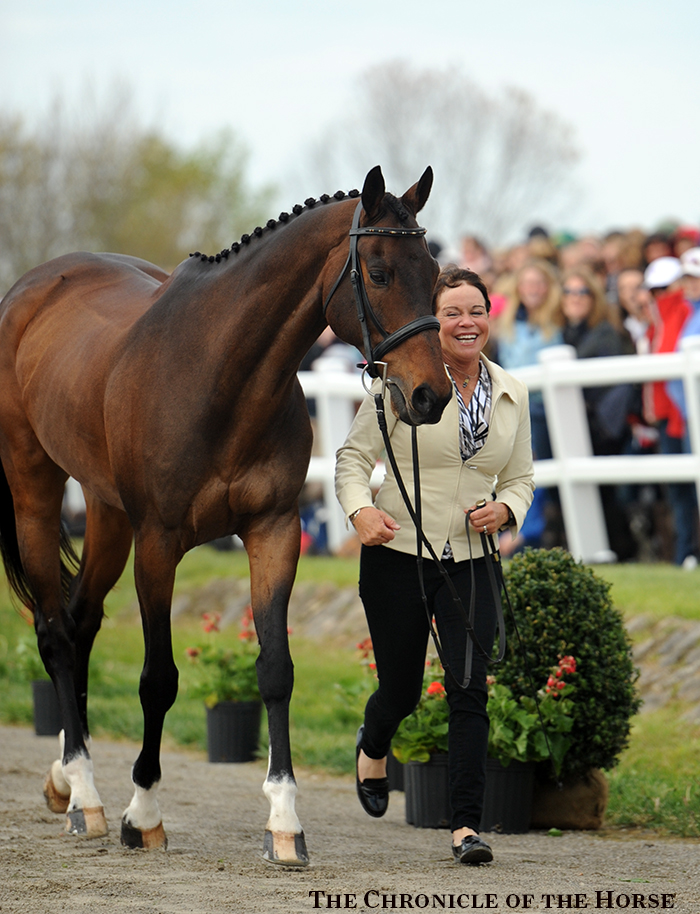 Bunnie Sexton, all smiles, with Rise Against. Photo by Lisa Slade.
From the first jog to the last show jumping fence, you'll be able to spot Bunnie Sexton at Rolex. She'll be the one lighting up the space around her with the biggest grin imaginable. Bunnie did her first three-star at 51, and her first four-star at least year's Rolex at 54, all thanks to the great cross-country horse she developed in "Ecko."
I'm doubtful anyone in Lexington will have more fun than her, probably not even the winner.
You Like A (Semi-Reformed) Bad Boy
Luckaun Quality and Tim Bourke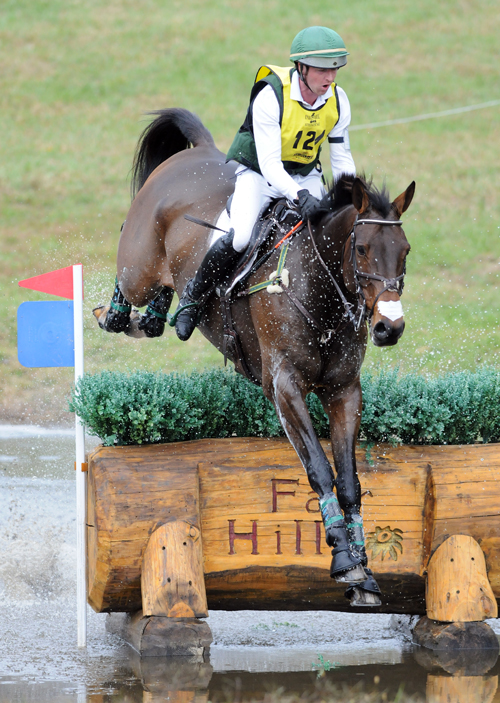 Tim Bourke and Luckaun Quality. Photo by Lindsay Berreth.
"Everything about him is big and bad and destructive," said Tim's wife, Marley Stone Bourke, about "Obie" in the April 25 issue of the Chronicle.
It sounds like Obie was a terror in his younger days and sometimes still is. But thanks to Tim, he's learned to channel that bad boy behavior into something great—though Tim admits he still can't really steer on cross-country. Obie just finds the flags and gets it done. What's not to love about that?
You Enjoy Someone Who's Not Afraid To Do It A Different Way
Elisa Wallace and Simply Priceless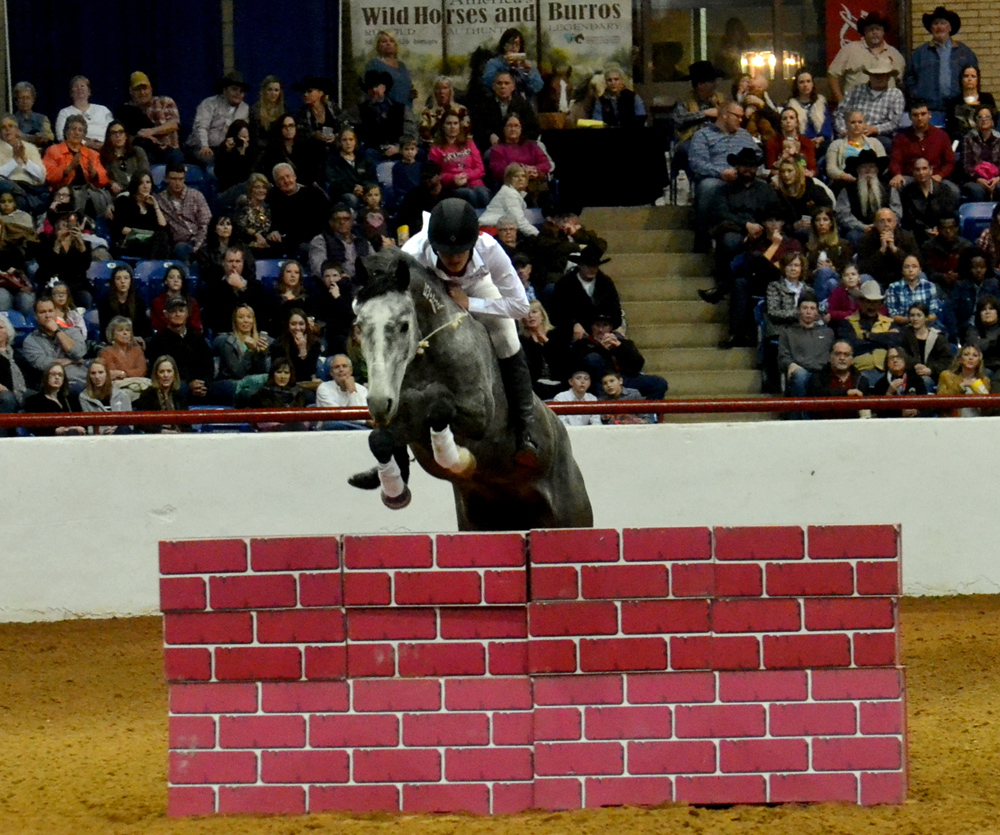 Elisa Wallace: jumping mustangs bareback, jumping advanced fences. Top photo by Aly Rattazzi, bottom photo by Lindsay Berreth
You're as likely to see her riding a mustang in a rope halter as you are to see her galloping around an upper-level cross-country course. In her weekly vlogs, Elisa shows off some unusual horsemanship skills with her mustangs and her event horses. She takes the long way around. She teaches her horses to push giant soccer balls and walk through pool noodles. She goes on bareback hacks with her four-star horse.
Is some of it outside of the realm of a normal eventer, just a little weird? Maybe. Is it working? Clearly yes.
You can read more about Wallace and her work with mustangs in her Ringside Chat with COTH.
You Believe In Prioritizing Rider Fitness
Kyle Carter And Madison Park
Kyle Carter: rides in pink helmet covers, runs marathons. Photo by Lindsay Berreth.
How many Rolex entrants completed the Boston Marathon just a couple of weeks ago? To my count just one, and that's Kyle Carter. Kyle takes "you should be as fit as your horse" to a whole other level. You should most definitely cheer for Parker too—he's 18 this year, and he came back from a potentially career-ending injury sustained at the 2010 WEG—but note that Kyle covered nearly the distance of seven Rolex cross-country tracks in Boston. (Without the jumps, of course.)
You Want To See Someone Who Started From The Bottom And Now She's Here—With Three Horses
Lillian Heard and LCC Barnaby, FYI and Share Option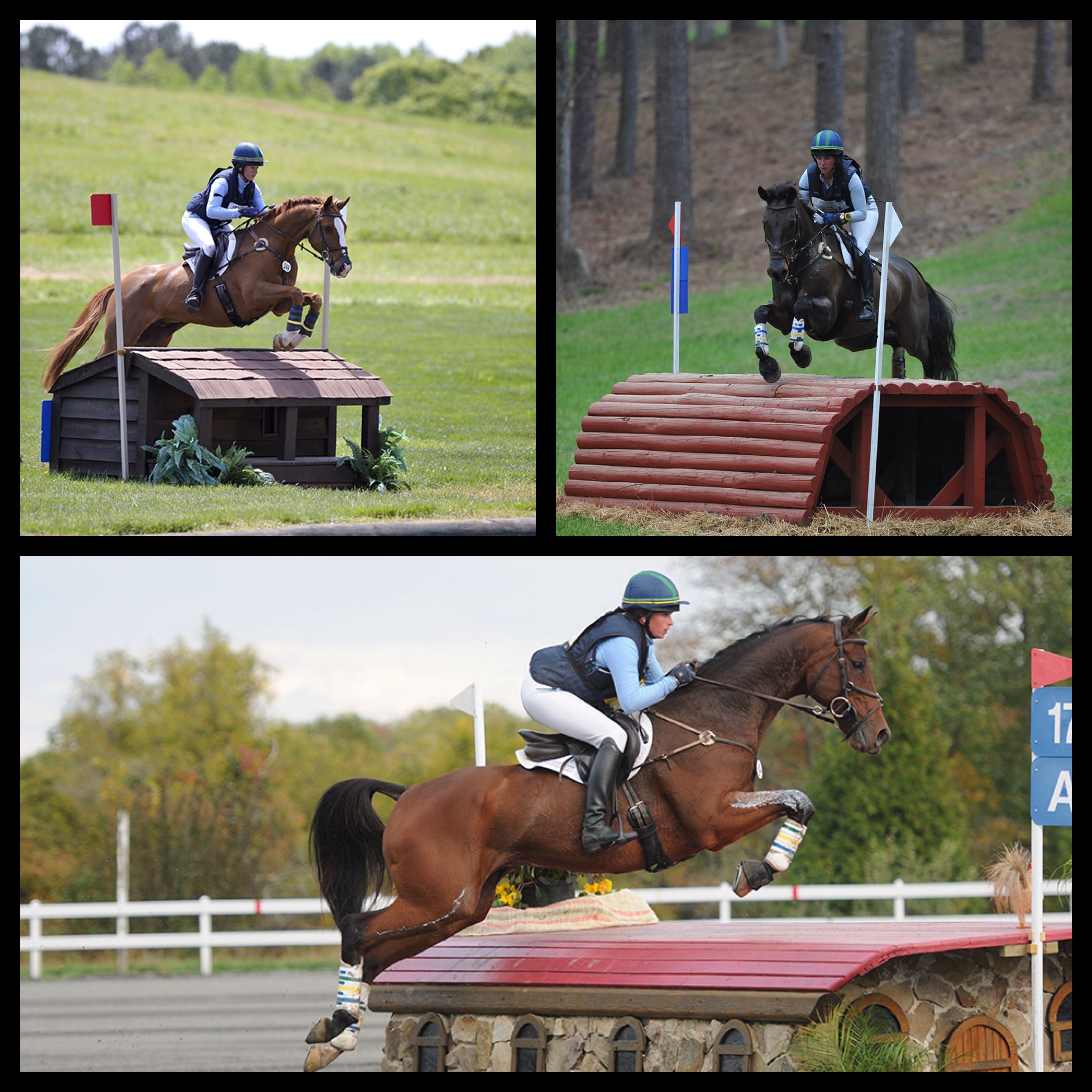 Lillian Heard with her three mounts: Share Option (top left), LCC Barnaby (top right) and FYI.
The three-horses-at-Rolex riders form an exclusive club, and usually their names begin with P, D or B, and they end with Dutton, Davidson or Martin. This year a fourth member's joined their crew, though, and it's Lillian Heard.
After witnessing the barn fire at Boyd Martin's True Prospect in 2011, she entertained the idea of quitting the sport. But she (obviously) didn't, instead heading abroad to stints in England and Ireland, carefully honing her skills. Jimmy Wofford called her one of the "most underrated riders in this country" in this year's Rolex Preview Issue, so it's safe to say, win or lose, she's arrived. With her three horses.
You Want To Root For The (Likely) Winner
Michael Jung and FischerRocana FST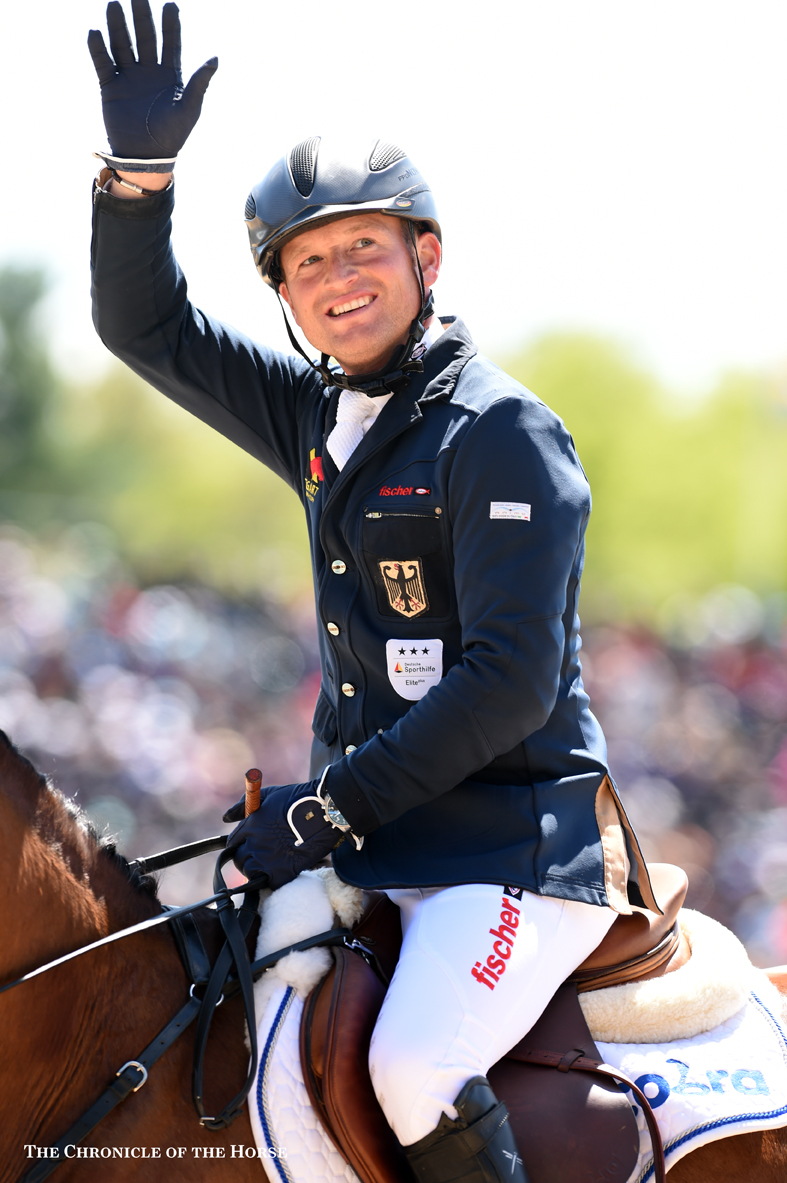 Michael Jung. Winning. Photo by Mollie Bailey
Not to jinx poor Michael, but come on, anytime he shows up he's a major threat. Yeah, we'll be a little sad if we have to send that trophy back on the plane to Germany again this year, but you also have to appreciate the level of skill and consistency he brings every single time, to every phase.
It's hard to root for the favorite. But it's also hard to be that. good.
Want to see how they all do? We'll have Lindsay Berreth, Lisa Slade and Ann Glavan on the ground at the Kentucky Horse Park to bring you all the news, gorgeous photos and behind-the-scenes details. Follow all the Chronicle's Rolex coverage. You can find all the entries for the Rolex Kentucky CCI**** here.