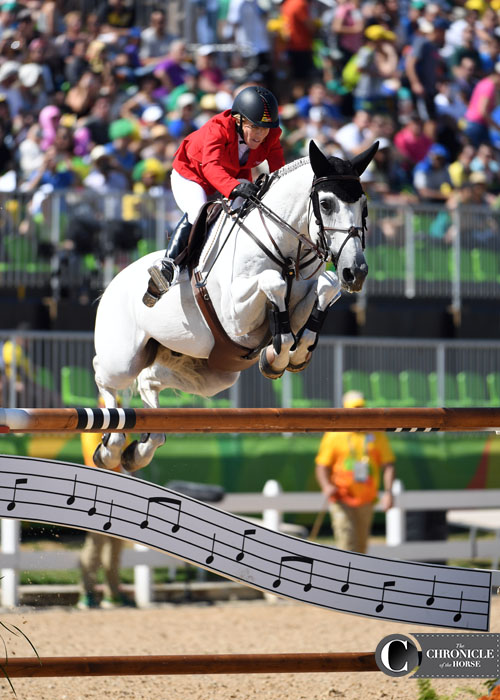 Meredith Michaels-Beerbaum's partner for team bronze at the 2016 Rio de Janeiro Olympic Games and team silver at the 2015 European Championships (Germany), Fibonacci 17, has been sold to Lillie Keenan.
Keenan tried the 12-year-old Swedish Warmblood (For Feeling—Tarusa, VDL Corlando) at the end of the Winter Equestrian Festival (Fla.).
"I'm incredibly lucky that I have a string of horses that's very strong," said Keenan, who calls New York City home but is currently at school at Harvard (Mass.). "What's unique about the situation is that he's coming in with so much experience and success at the highest levels by one of the very best riders in the world. I'm excited to be able to learn from him, and I'll do the best job that I can."
Keenan, who helped the United States earn bronze at the Furusiyya FEI Nations Cup Final (Spain) last October, credited trainer Cian O'Connor for helping pair her with "Nacho."
"He's hard to miss when he goes in the ring, and he's a crowd favorite," said Keenan, 20. "Like everyone else, I always went out of my way to watch his rounds. Everyone can dream, of course, but it's not like I knew this would happen. I was just so lucky that everyone around me helped this happen."
Keenan hasn't yet set a date for her show ring debut with Nacho, but he'll head to her summer base in Europe soon.
"It is not always easy when a partnership comes to an end, but in this case I am thrilled to watch a new partnership begin," wrote Michaels-Beerbaum on her website. "Nacho has been an extraordinary horse for me over the last three years and I am truly appreciative of the successes we enjoyed together. Now it is time for him to help a very talented young rider clear the obstacles in her path and achieve her dreams.
"Lillie, I know that a wonderful future with Nacho awaits you. And with the great support and management of your coach Cian O'Connor, I am excited to see the places you will go," she concluded.