Wayne, Ill.—Aug. 23
Amy Denny bought Feyock (Funkenspiel—Rupie) 12 years ago from a good friend who warned that he had a reputation.
"He had a history of being a bad bucker," she said. "He bucked off many a rider before us."
The now 22-year-old Westphalian gelding lived up to that reputation, keeping Amy on her toes as she rode him to second level before passing the reins to her daughter, Kasey, who was 9 at the time. Feyock took Kasey to the Prix St. Georges level, and helped her earn her USDF bronze medal in 2017. Kasey, 13, was reserve champion in the USEF Dressage Seat Medal Finals, 13 and under division in 2018 and 2017, but 2019 was her year to win.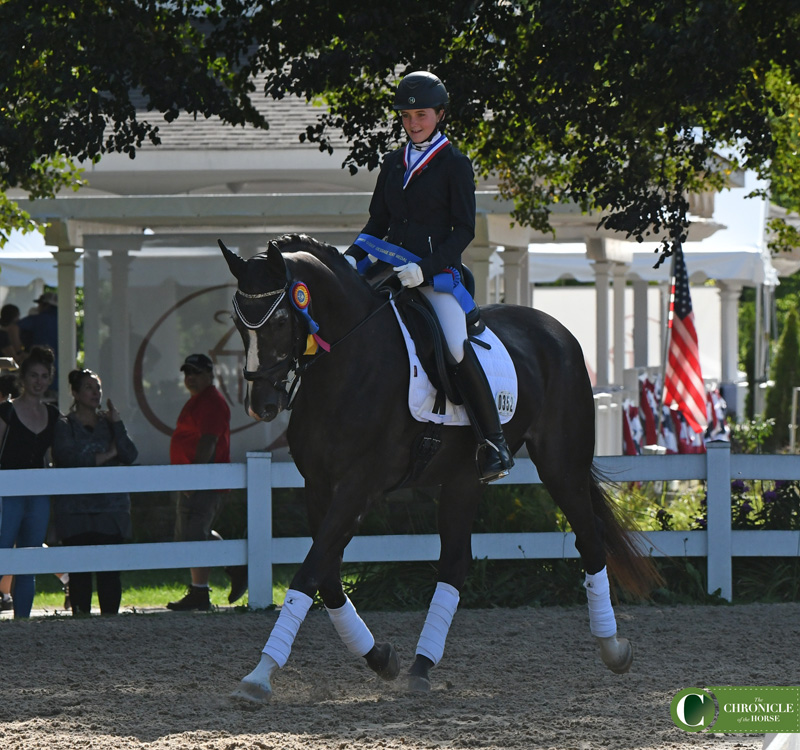 "It's really emotional knowing I've been reserve two years in a row, being able to go up another place is amazing. My horse is 22 and this is his last national show," Kasey said. "He's taught me so much, mainly how to ride spooks and bucks, but also how to use your seat because he doesn't go unless you use your seat. Sometimes he'll spin around and bolt, which is scary, but I usually just push him forward and not let it get to my head."
Watch Denny's pattern via USEF Network.
Kasey trains with Amy, but also takes monthly lessons from Robert Dover. She has her sights set on making the Region 9 team for the FEI North American Youth Championships in the future. As for Feyock, he's found his forever home with the Dennys in Hutton, Texas, bucks and all.
"He's been a trooper," said Amy. "He's earned his keep and he's got a retirement due to him in the next year or so. He's very special to us."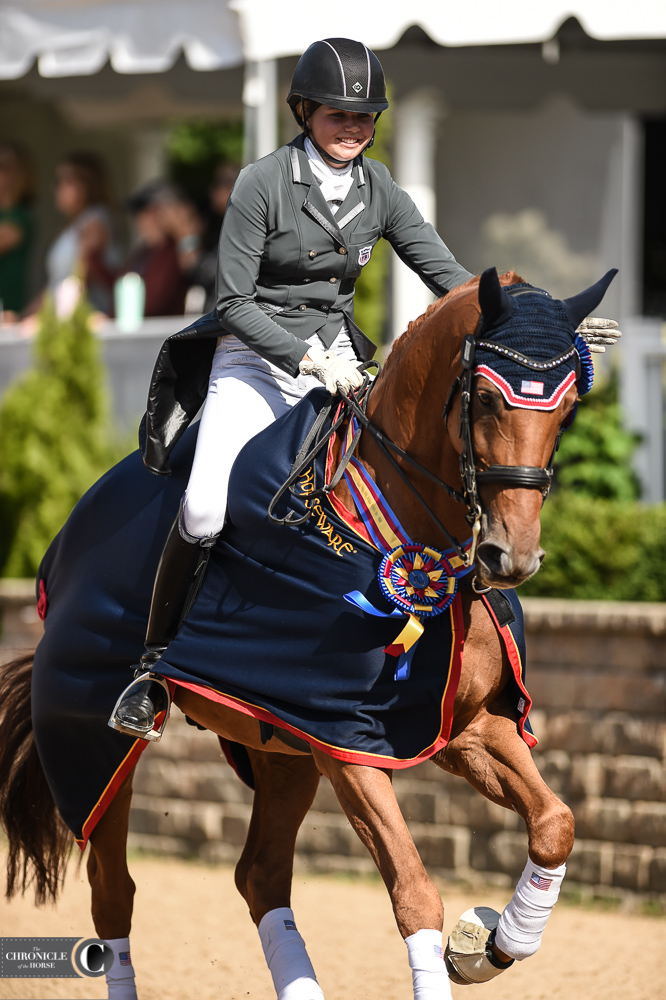 Kayla Kadlubek swept both the young rider team (70.19 percent) and individual (72.64 percent) tests to claim the Young Rider championship today aboard Perfect Step, an 18-year-old Hanoverian gelding (Peridot—Quintilla).
"It really hasn't sunk in yet," said Kadlubek, 19, Fairfax Station, Virginia. "It's something you dream about for years, and to make it actually happen is incredible. I couldn't do this without my horse. He's been with me every step of the way. Lendon Gray and Suzanne Dansby—I'm so grateful for them allowing me to ride this horse. It's a once-in-a-lifetime opportunity. He's just opened up so many doors like this for me, and I'm so grateful to have him as my partner."
Kadlubek has been riding the gelding for two years after he was donated by his owner to Gray's Dressage4Kids program. She's been able to spend time in Europe this year thanks to the Discover Dressage USEF/USDF Emerging Athletes Program.
Watch Kadlubek's winning individual test via USEF Network.

"It's such a huge confidence-booster because going over there, it's such a powerhouse of young riders where they're scoring in the 75s, and we're just reaching that level now, which is great," she said. "It's really exciting to watch them really go for it in their tests, and it really helps you go, 'Oh, I actually can push for a little bit more and achieve those higher scores,' and if something goes wrong, it just brings you down a little bit. It's really helpful to go there and come back here and have this whole new level of confidence."
Kadlubek was thrilled to take home the championship, but more so that their work over the last two years has finally come to fruition.
"I was so happy with him today. He was with me the whole time," she said. "He gave me that extra energy I was looking for. I wish I had it the first day, but I'm very happy I got it back today and really got him under me and uphill and pushing. The trot work was so much more uphill and nice, and the mediums and extensions are always fun with him because he just goes. It was a nice, clean test.
"When I got him had been in and out of work sadly because his owner had some health issues, so she couldn't really ride," she continued. "It took a good year to really get him fit and back in shape. He was very shy at first, but now I've spent so much time with him he's really come out of his shell, and he loves to make funny faces and stick his tongue out at you. He's just always been such a special horse, and I knew he had it in him, and he's feeling great, and we were finally able to get it out of him."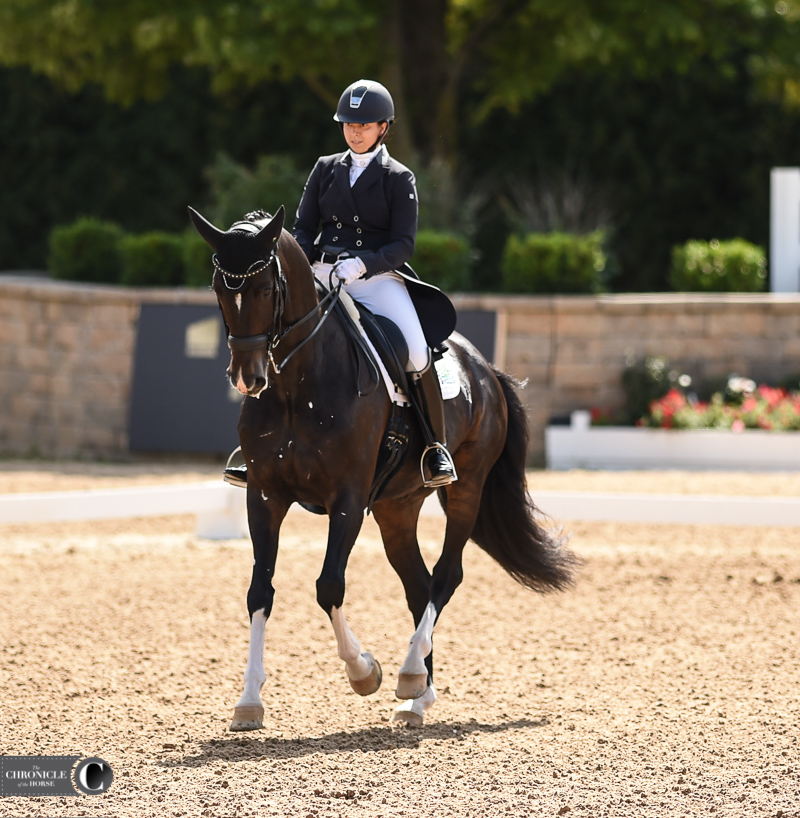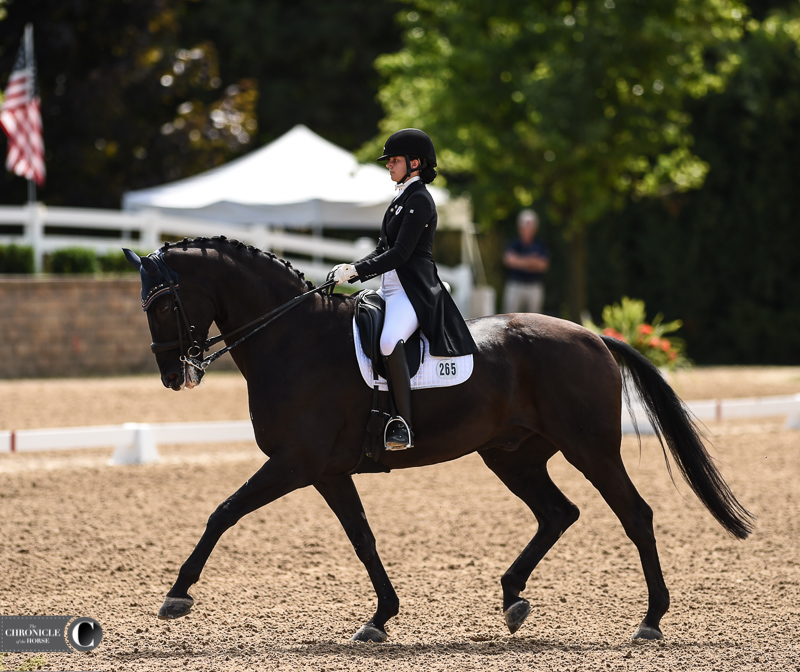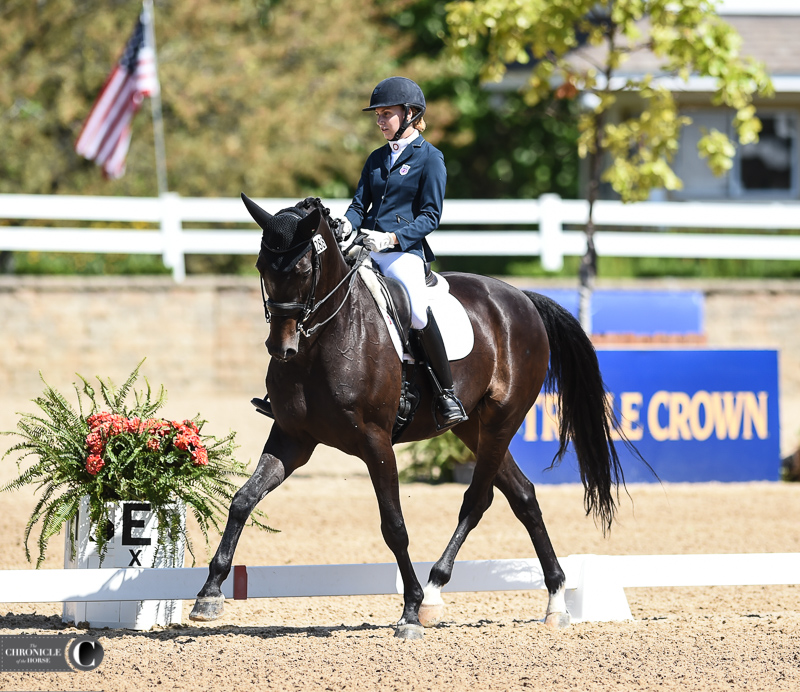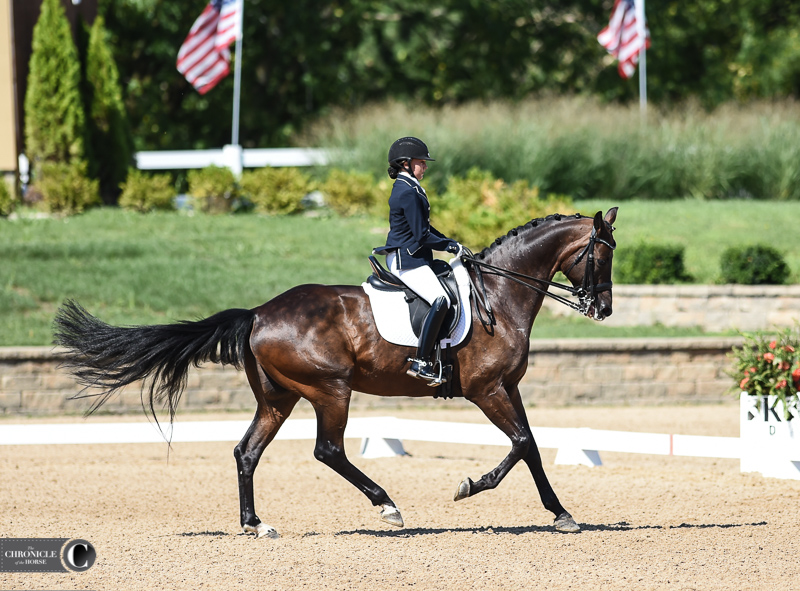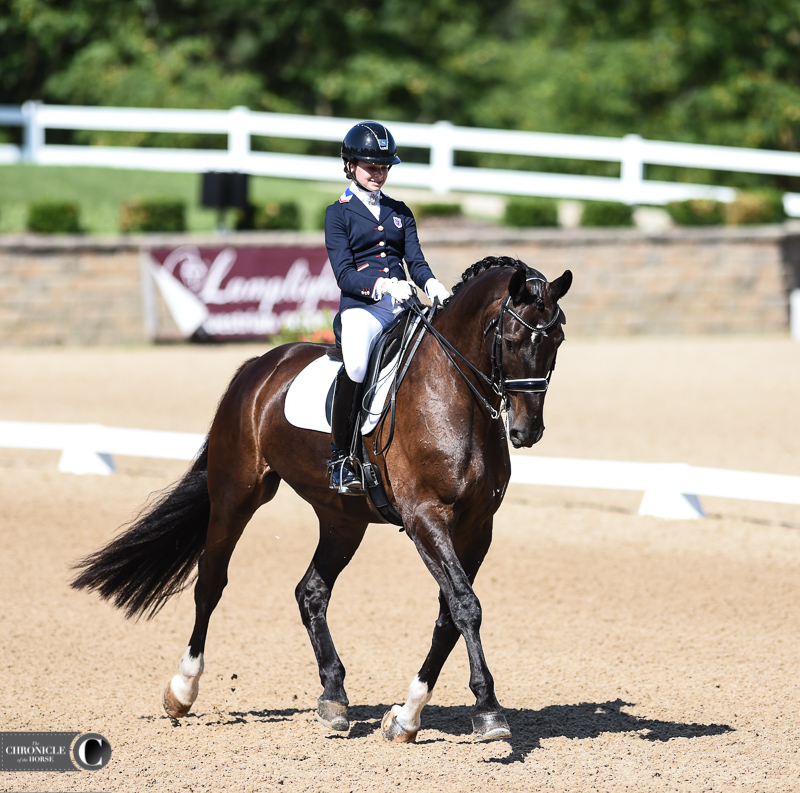 Miss any of our coverage? Click here.
For full results, click here.
For the schedule, click here.
USEF is live streaming the event, and tests are available on-demand here.
We'll have much more from the Lamplight Equestrian Center in our Sept. 23 print edition!