Harrisburg, Pa.—Oct. 17
Three simple words ran through Sandy Ferrell's mind as she honed into her distance for the final single oxer: "Just clear it."
So far everything had gone to plan. Sher Khan steadily cantered around as if competing at the Pennsylvania National was the most casual thing to ask of a 3'3" green hunter. But a tricolor was also on the line as the chestnut gelding had accumulated the exact same total—26 points to be exact—as Traveller with rider Laena Romond. So whoever scored the best would take home the championship—and Ferrell knew it was coming down to the final jump.
"When I saw the last jump—'OK just clear it, just clear it, just clear it! That's all we need to do!' And we did," said Ferrell. "Again, it's like you can't even be upset about being reserve to one of these other horses because they're all just amazing horses and incredibly accurate riders."
Sher Khan arrived to Ferrell and her team of owner Stephanie Bulger and trainer Karen Caristo after the Green Incentive Finals (Kentucky) in August. There Ferrell mused to Courtney Lenkart about looking for another horse, and Lenkart said to look no further. And Ferrell immediately just took her word for it.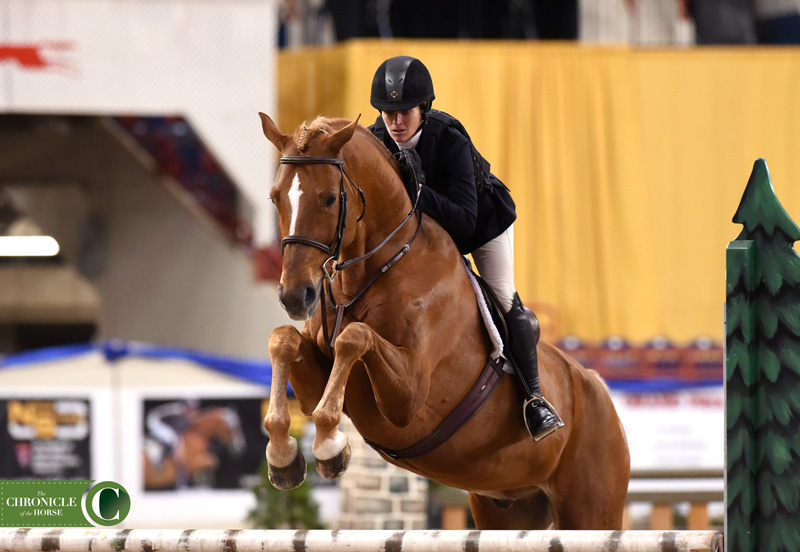 "He's very striking looking," said Ferrell. "But to me, he's a big horse but he is so incredibly light across the ground. And he's so scopey and so slow—everything is very natural. But I think it's his whole rhythm as he goes around the ring. He can jump mountains so he can do derbies. He's got all the scope to do a lot more in his career."
The gelding's win caps an unforgettable week for Ferrell. Her longtime mount Hemingway earned the grand green hunter championship yesterday, and her other two horses, Moonshot and Dapper, all owned by Bulger, placed in every single class.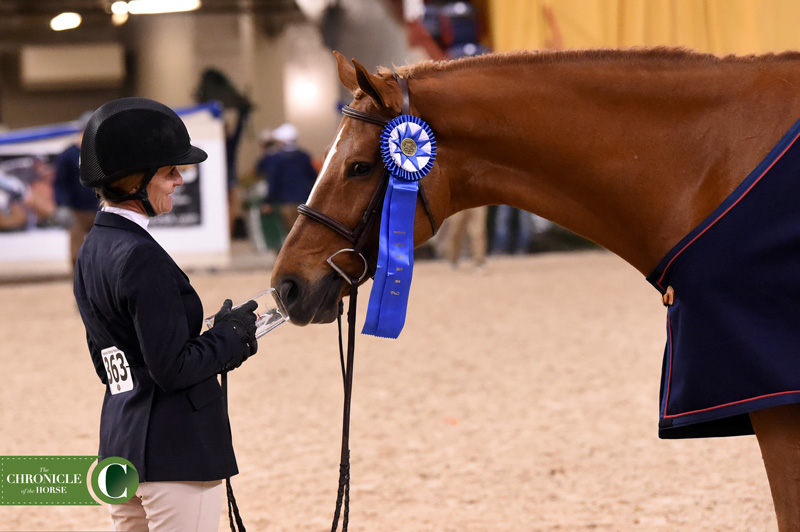 "I can't begin to explain it!" said Ferrell. "All four of my horses trained by MeadowView and owned by Stephanie got a ribbon in every class they went in. [For] not one of them to make any mistakes, and me not to make a mistake, and for the judges to like them that consistently, I think really says a lot to the program of MeadowView. My eyes were working—everything was working!
"I should officially retire!" she gushed. "I swear to God it's like a dream. I can't even talk right now."
Pletcher's Online Purchase
Peter Pletcher's not one to pile up an online shopping cart—he's one for action. So when he saw Just So as a newly started 4-year-old in Europe he just hit the purchase button.
"A friend of Jef [Lauwer's] lives in Europe and she had sent me a video of him," said Pletcher. "He was in a barn near where he's from and I like the video so I said, 'Yeah I'll buy him.' He was started. Not a lot but jumping a little bit. So I could see he had some good talent."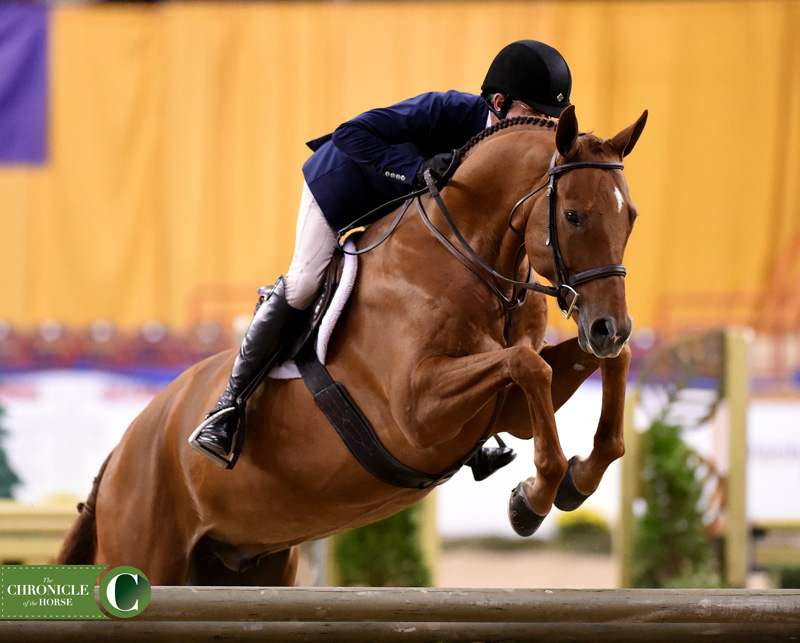 Not long after he hit the ground, Pletcher sold the chestnut gelding to Susan Baker. Residing in Dallas, Just So stays with his owner who competes him in the adult amateurs—and recently the low amateur-owners—and meets up with Pletcher at horse shows. And the relaxed gelding goes with the flow everywhere as he marched around at the Pennsylvania National confidently to claim the 3' green hunter championship—living up to the potential Pletcher saw in that 4-year-old's video.
"[He had] everything—he was a good mover, he had a beautiful jump and when he got here he was totally chill," said Pletcher. "We took him to a couple of horse shows and he jumped right around."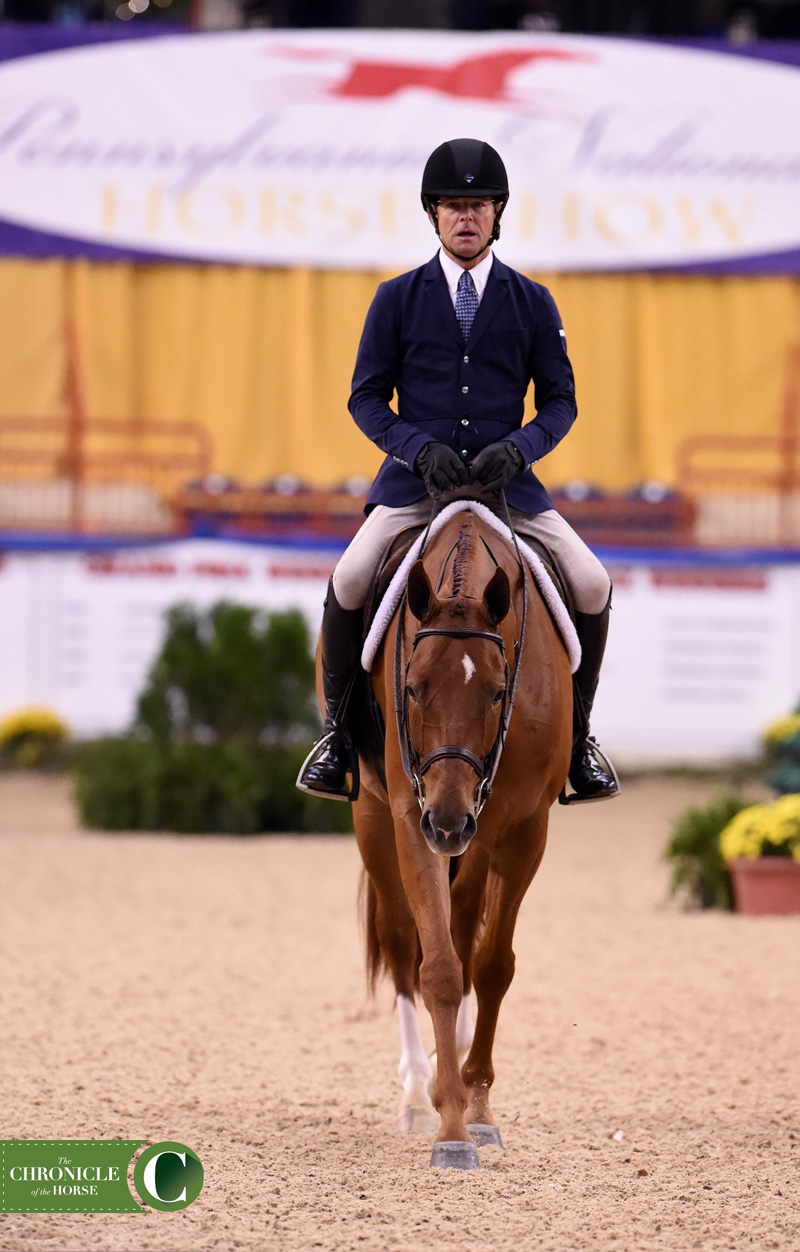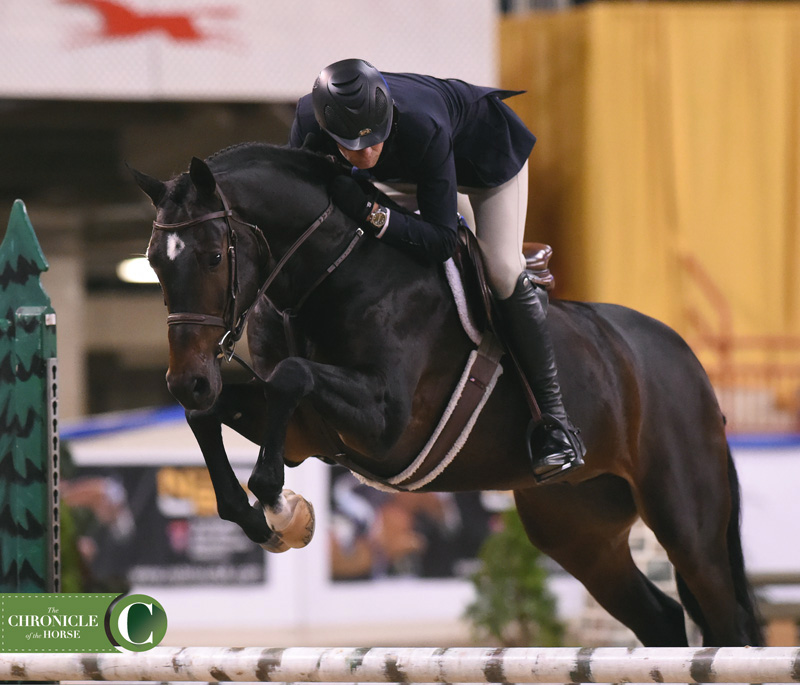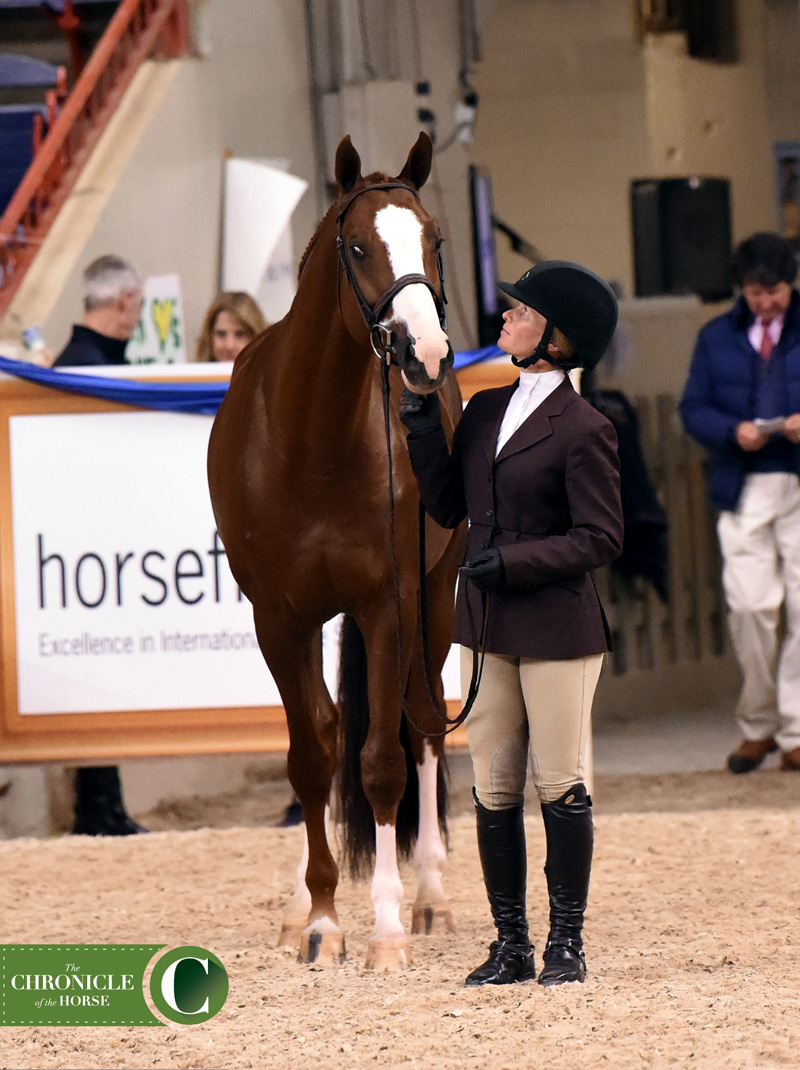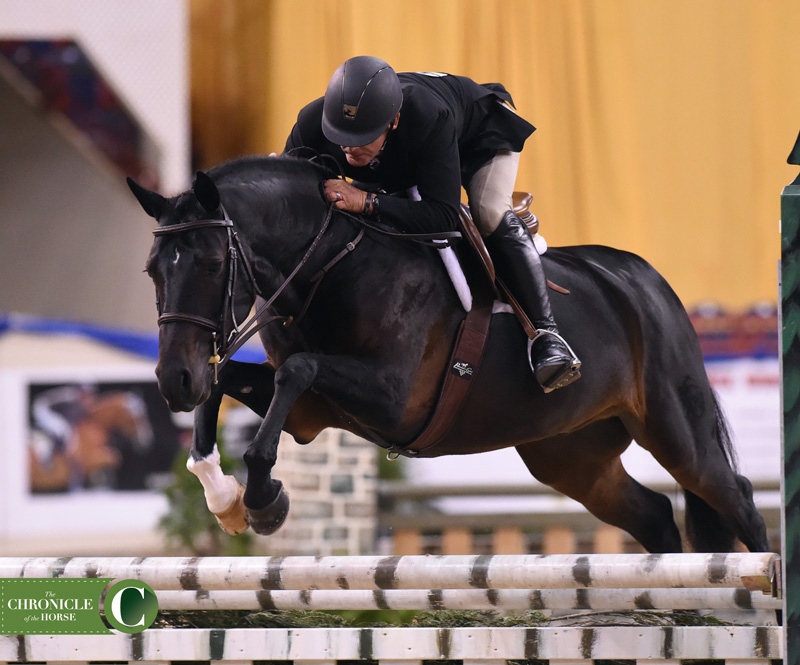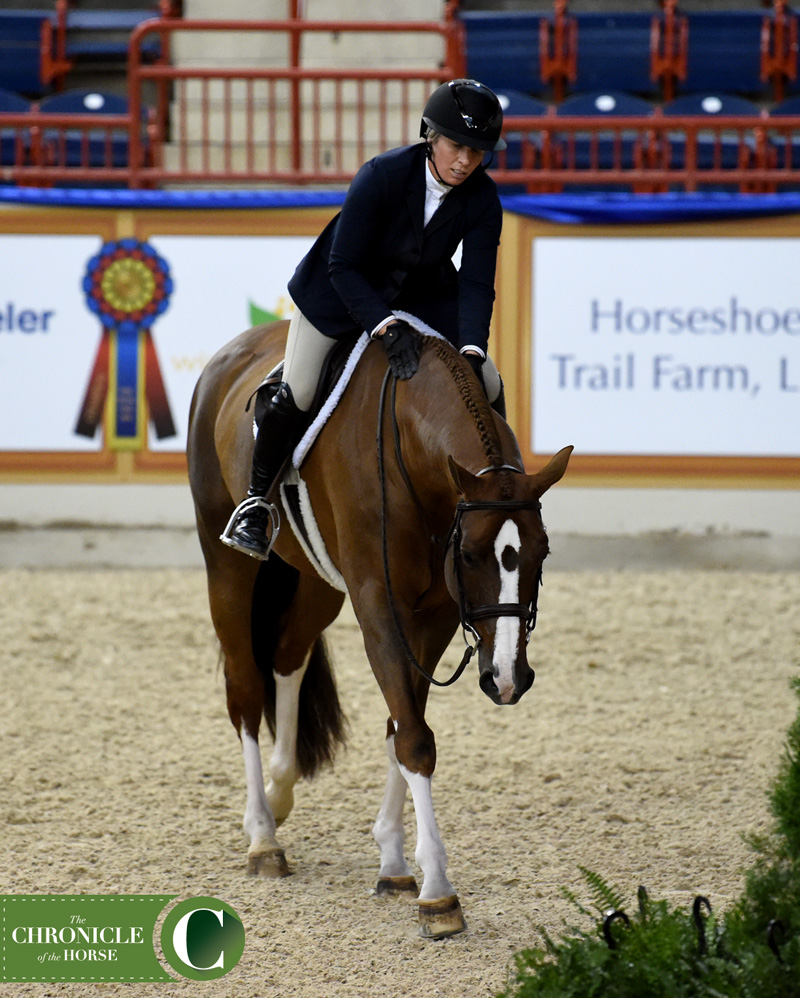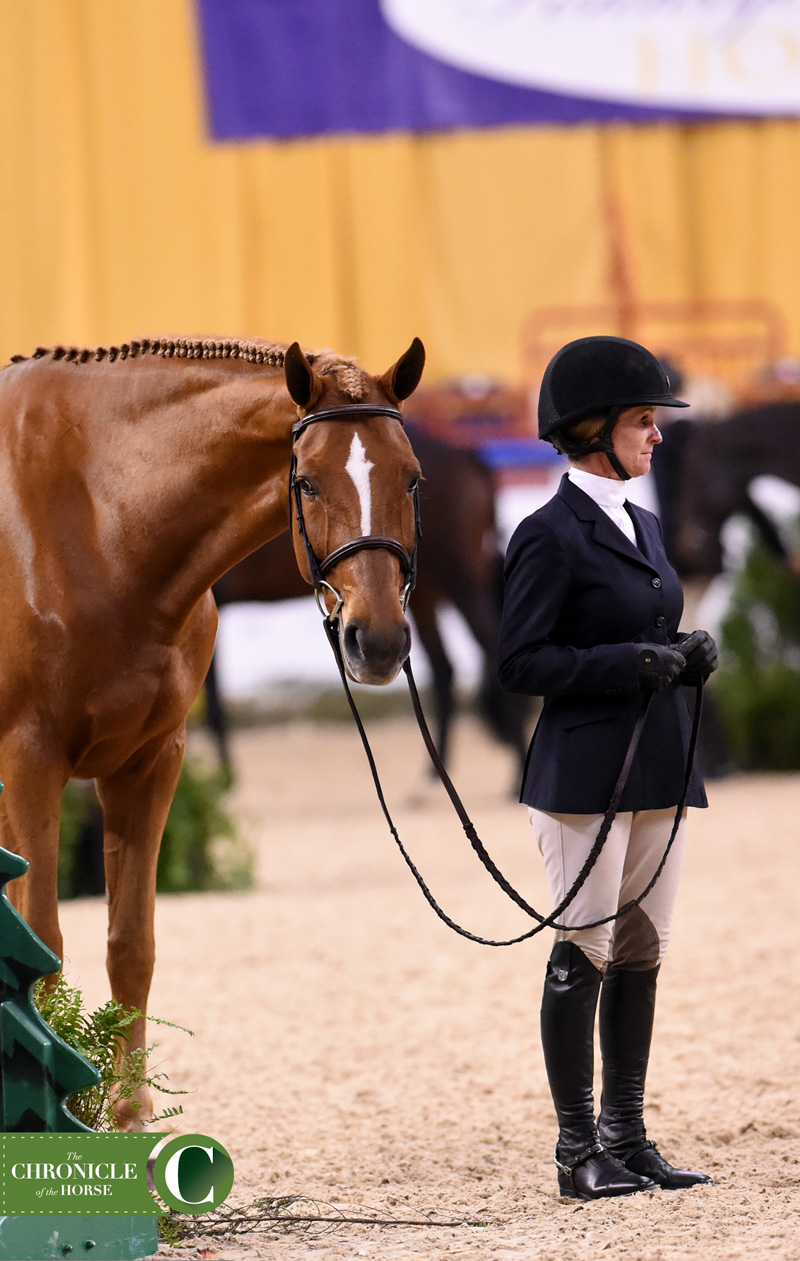 The Chronicle will be on-site at the Pennsylvania National bringing you beautiful photos, interviews and more, so check back throughout the competition. Don't forget to follow the Chronicle on Facebook, Twitter and Instagram @Chronofhorse. We will have full analysis of the competition in the Nov. 5 issue of the magazine.