Raeford, N.C.—March 22
Dressage kicked off today at the Cloud 11-Gavilan North LLC Carolina International with 50 of 58 horse-and-rider combinations in the Setter's Run Farm CIC***. The division finishes up tomorrow morning before all riders move on to show jumping at 10 a.m.
Read on to hear from the day's leaders and stay tuned to coth.com all weekend for news and photos.
Liz Halliday-Sharp and Fernhill By Night – 1st (27.0)
On her test:
"He felt amazing yesterday, and I just thought, 'Oh my God, this horse.' He's notoriously a bit lazy and was a bit lazy in the trot work; usually it's the other way around, and he's lazy in the canter, but to be fair to him he was still great. He's hitting his prime this year. This is the best he's ever felt, and he's 15."
On Ian Stark's cross-country course:
"I've just been able to walk the one-star. I'm glad [the three-star] has been flipped around. I think we all knew our way around, so it's nice that it'll be the other direction. I'm thrilled with both my horses. [Deniro Z is tied for seventh.] One phase down, two to go!
The competition, it's a proper three-star. There are a lot of people here. It's challenging to stay in front. The track is good; the course is always tough. It's a good 'figure out where you're at,' plus it's fun—good prize money."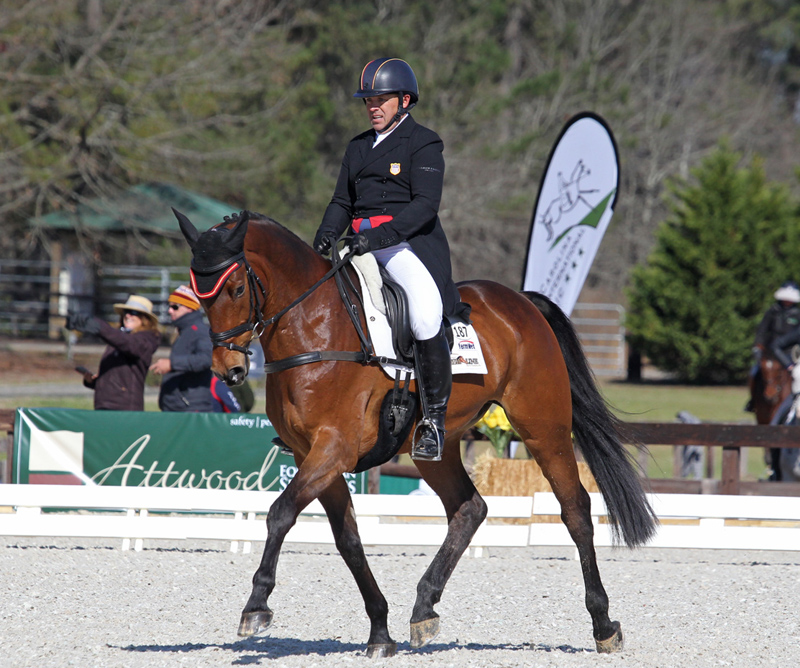 Buck Davidson and Carlevo – 2nd (27.6)
On his test:
"He's always pretty consistent. I was really happy with him. I feel like he's a stronger, better horse this year. He's always been very rideable and quiet, but he's got a bit more expression now, and he's much stronger now carrying me through the test.
It always takes more time [to produce a horse] than everybody wants. He's 11 now, and I just feel like he's much stronger. He's been in the 30s before in the old scoring system a bunch, so it's all in there. He's been doing it for a few years, so now it's about making everything better rather than just doing it.
On the cross-country course:
"It's nice. I think it asks all the questions. It's difficult enough. The coffin is very difficult, and the waters look quite difficult. There's not a whole heck of a lot of galloping because you're running through the trees. The last couple of years, I've run one horse and taken the rest home. I hope the ground is improved. Hopefully it will give it a good competition. Last year, the ground was horrendous. I know the committee took that to heart. You just couldn't run fast last year. So this year I'm hoping that everything goes well. He's a good show jumper, except the one place he hasn't been very good is here, so I'm hoping to improve on that."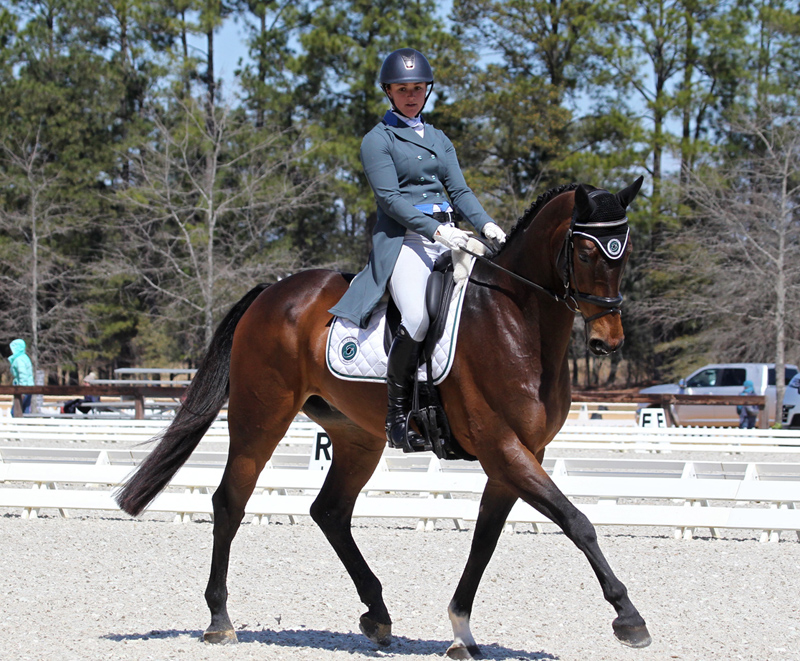 Elinor MacPhail O'Neal and RF Eloquence – 3rd (27.7)
On her test:
"I was really happy with it. He went at Red Hills [Florida] and was a little fresh there, so today I was really happy with him. The changes were the highlight today; he's not always clean in them.
On coming back to the three-star level after dropping down a level last year:
"I had six months off last year, so I'm kind of trying to get out there and get comfortable again. We're going to try and do Kentucky. I broke my collarbone in August, and he'd lost his confidence a little jumping before that, so [my husband] Alex rode him to help us out. Dropping down to intermediate helped his confidence. I've always struggled with him being strong, but we switched to a snaffle, and he's been a lot better."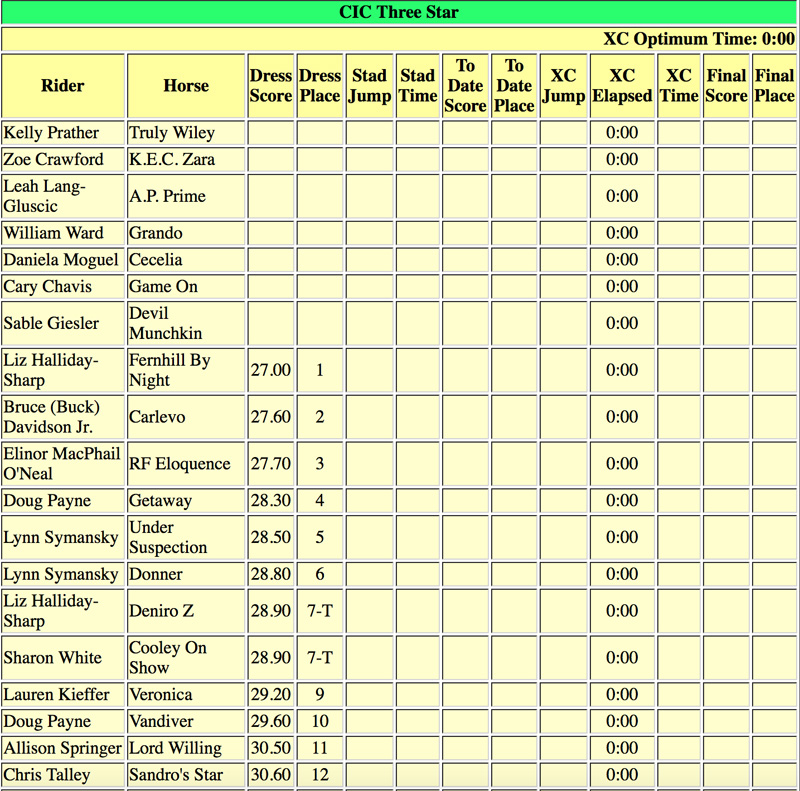 For full results, click here.
For live streaming, click here.
2018 Carolina International - Thursday
Lindsay Berreth / Mar 22, 2018 8:23 pm