Ocala, Fla.—March 23
Walking up to the board to look at the order of go for a $25,000 USHJA International Hunter Derby at HITS Ocala and seeing your name at the top of the start list can be nerve-wracking for some riders. You want to lay down a standard that the remainder of the class has to live up to, and there's no opportunity to see someone else negotiate anything you might have a question about.
But for Tracy Fenney, who feels most at home in the jumper ring, having to go first of 41 is preferable to going later in the class.
"It's actually probably a little bit better for me because I don't like to sit around and wait a long time and get nervous because I do get really nervous in the hunter classes," she said. "So it was probably good for me to just kind of go, 'I'm going to go out there and do my thing, get straight, ride to the middle, do the task.'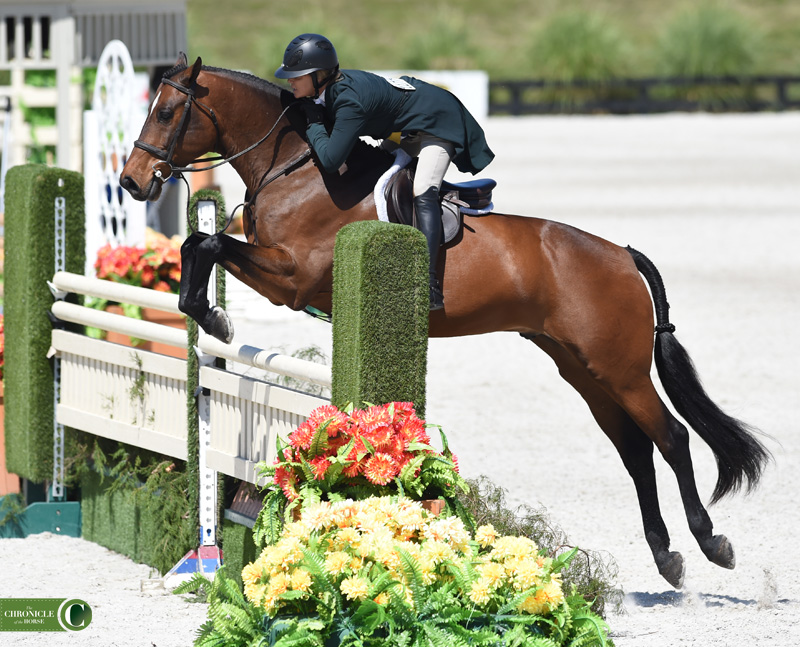 "[MTM Outbid] was just great," she continued. "He was really good. It was kind of fun to go out there and no pressure or anything. I hate watching a couple, and then they throw out big scores, and then I feel like, oh my gosh, and I feel like I've got to do that."
Instead Fenney got to be the one to put the pressure on the rest the field, earning a first-round total of 178 with MTM Outbid that held the lead for most of the classic round until Jenny Jones and Curtis Loew topped it with a 181.
When it comes time for the handy, Fenney knows exactly what to do, and when Kristen Bumpus laid down a spectacular trip with Diadora, Fenney came in right behind her and put her jumper prowess to the test. She matched Bumpus when it came handy points, and Outbid did the rest, scoring a two-round total of 384, 9 points ahead of Bumpus.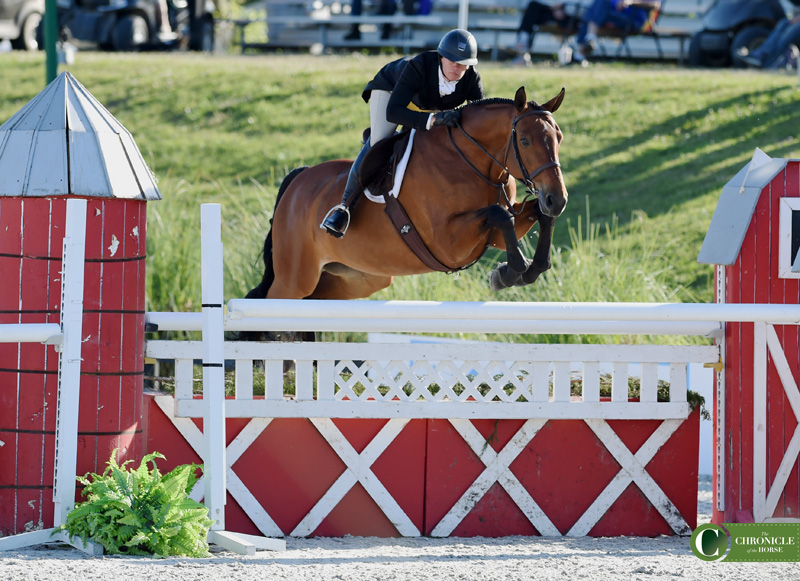 "He's so talented and scopey that this is his forte," Fenney said of the 9-year-old warmblood owned by MTM Farm. "He loves it. He goes out there and is great in the handy part and just enjoys it."
When Jones and Curtis Loew had some lead trouble in the handy, Fenney's win was sealed.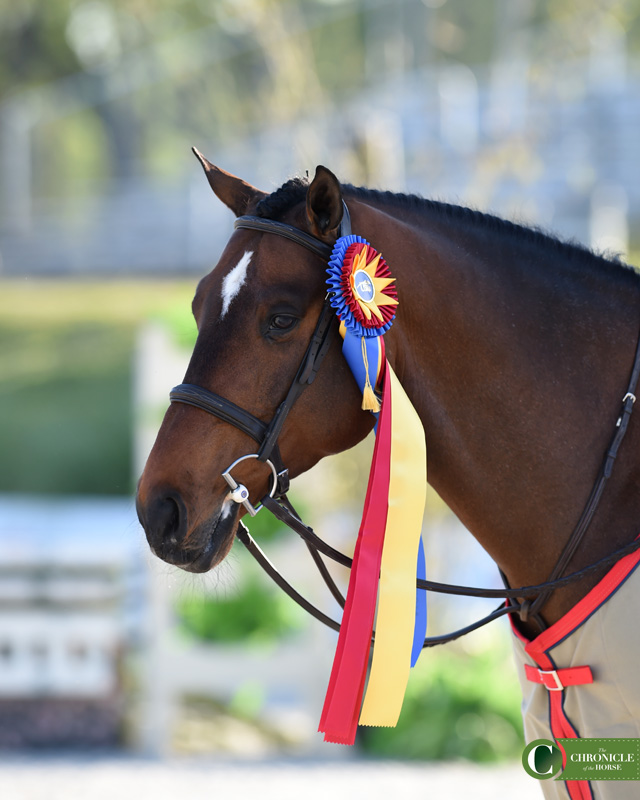 For many competitors, the course caused a lot of aggravation with 20 having either knockdowns or refusals. Rowan Willis was eliminated after he fell from King Quidam, and Ehrin Rittmueller elected to retire after having two stops with Chicago.
"I thought the jumps were inviting and everything and had plenty of brush in front of them and a lot of horses had jumps down," said Fenney. "I was really shocked that there were that many rails that came down because the jumps weren't, I don't think, that flimsy. It was really bizarre. Even the horses that were up there had a couple rubs, and I know mine rubbed one in the first round, but I was actually shocked because I thought the course was nice and inviting and flowy and like nothing too scary or anything too technical or anything."
As for what's next, Fenney's considering making the trip down to Wellington, Florida, next week to the Winter Equestrian Festival to see if MTM Outbid can repeat his performance in the pair of derbies that will round out that circuit.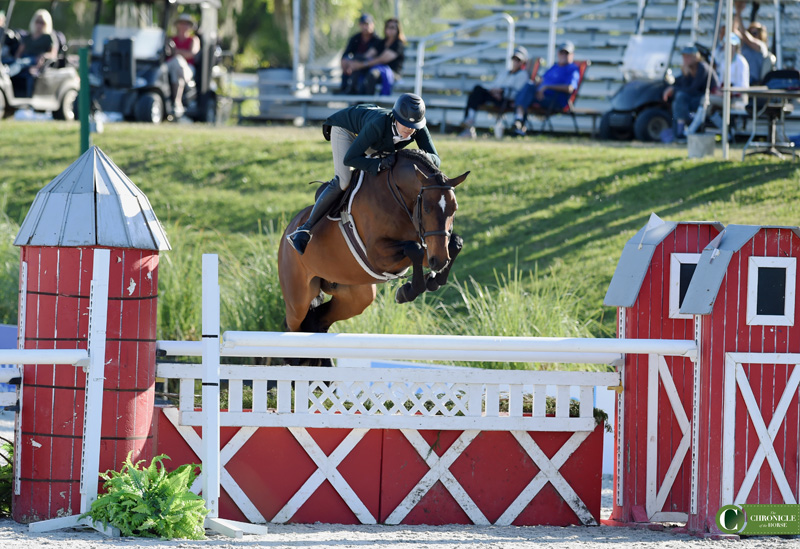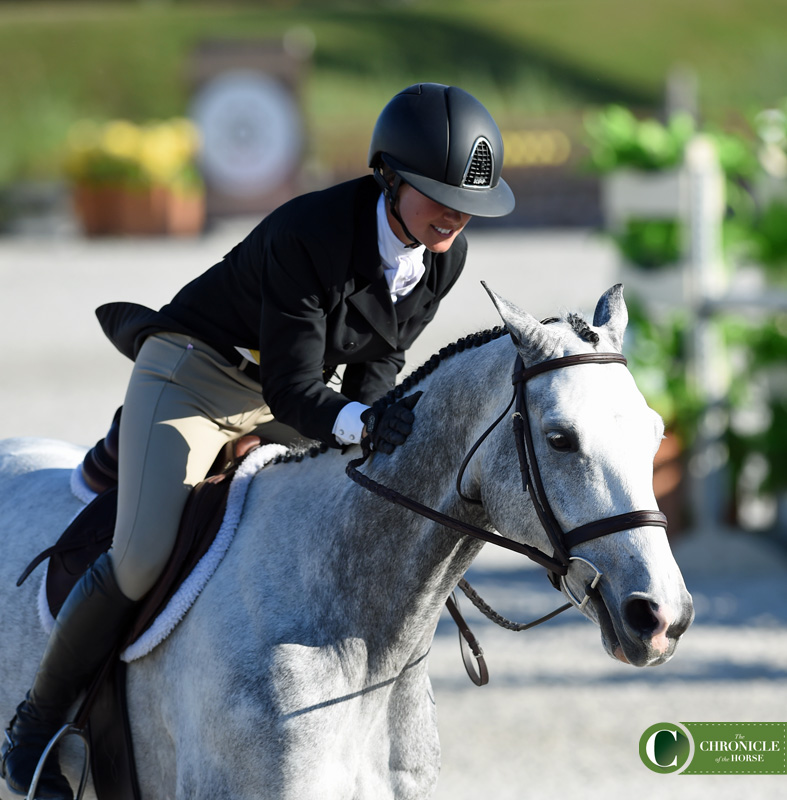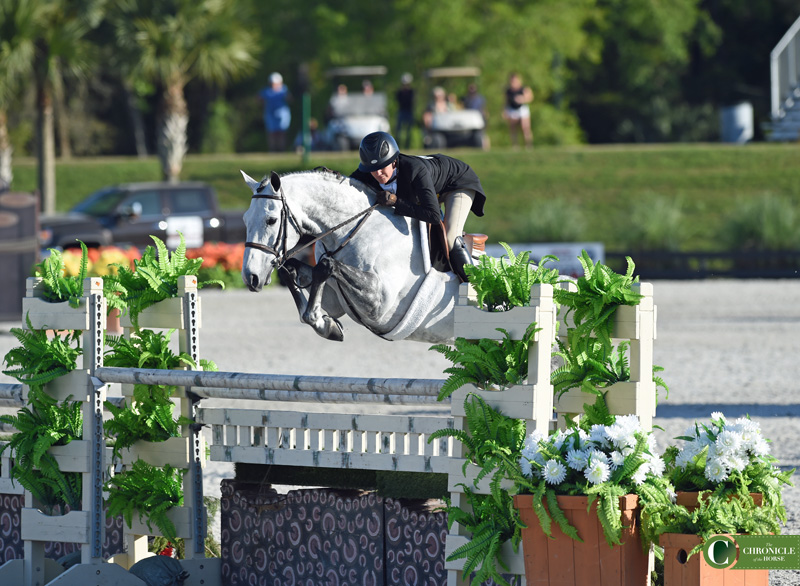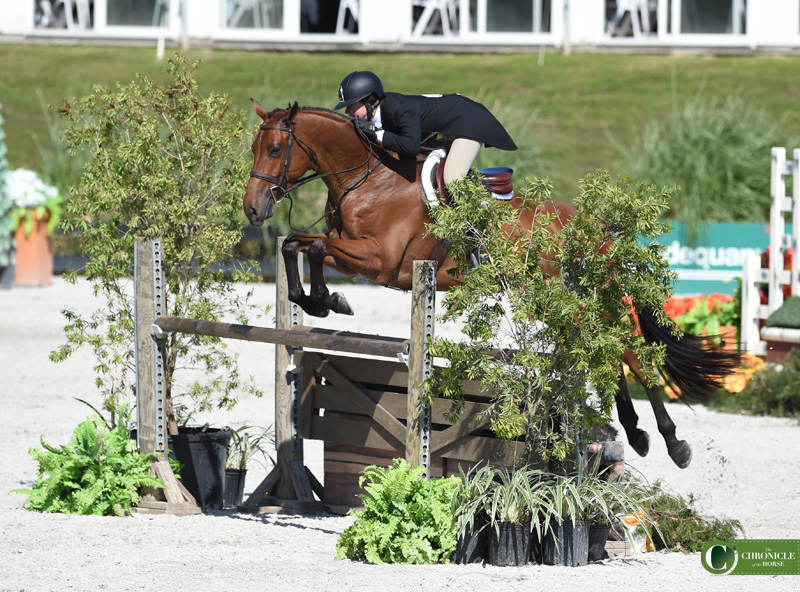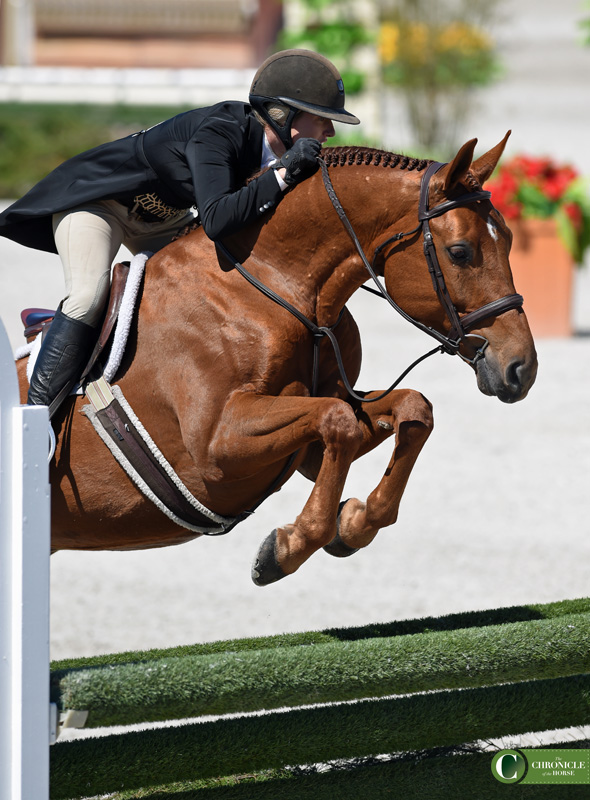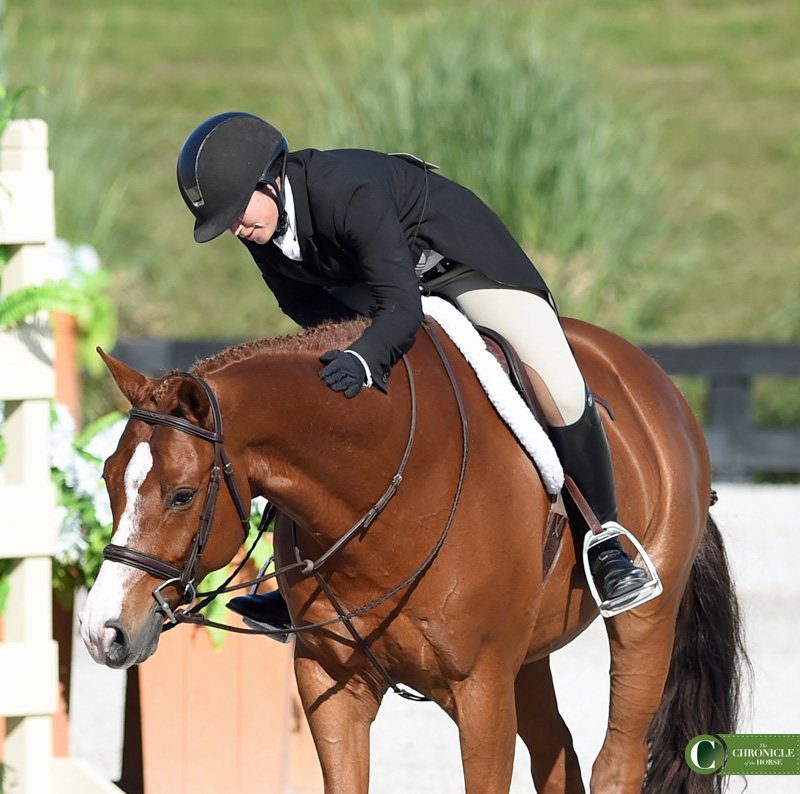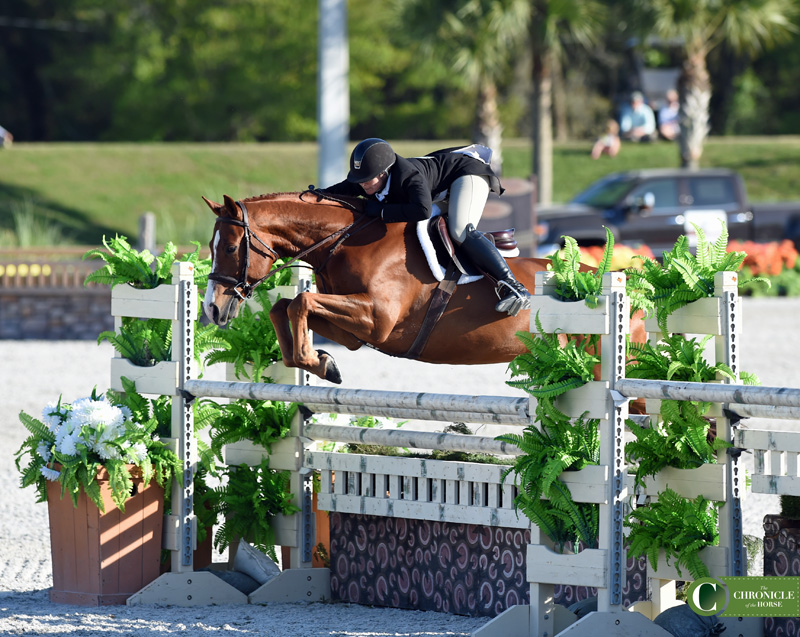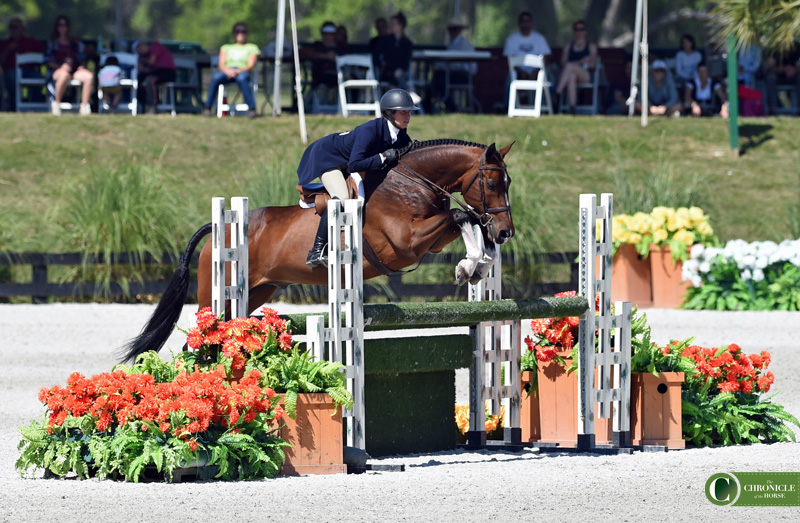 We're on site at HITS Ocala all week covering the feature classes during the final week of competition. Don't forget to check back for more beautiful photos and article on the big winners. Be sure you're following us on Facebook, Twitter and Instagram @chronofhorse. Plus pick up the April 8 issue of The Chronicle of the Horse magazine. What are you missing if you don't subscribe?
Show results can be found here.