Paris—April 15
The FEI has released a statement following the unusual jumping form displayed by a horse in the show ring at the Longines FEI World Cup Show Jumping Final. Carlos Enrique Lopez Lizarazo's horse, Admara 2, jumped in an exaggerated form in Friday's round that had the crowd gasping at nearly every fence and led to questions regarding the use of performance enhancing hind boots on the horse.
"Having seen the horse participate this evening yes one could definitely consider that this was definitely exaggerated," FEI Jumping Director John Roche said Friday night. "That is for sure something that we could take up with this particular rider."
The FEI's statement was released Sunday during the first of two final jumping rounds.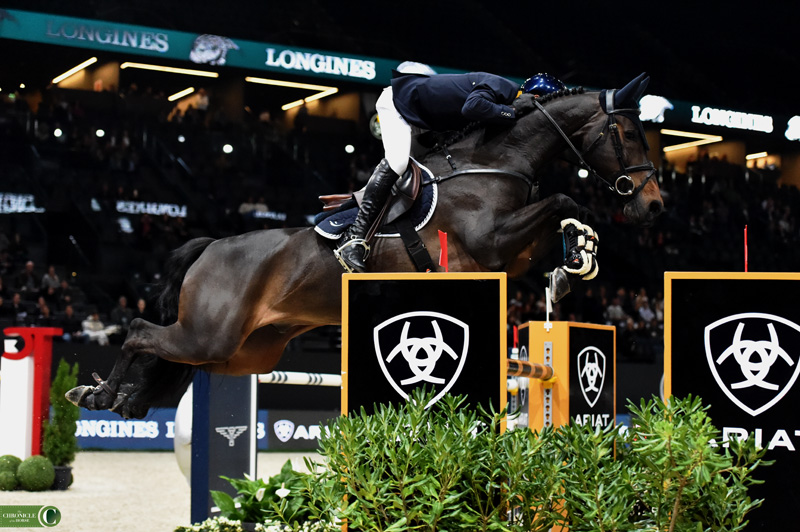 "Following the performance of the Colombian horse Admara 2 (Carlos Enrique Lopez Lizarazo) in Friday's Jumping Final II, the FEI has spoken to the rider. As a result of the horse's extreme reaction to the hind boots and in the interests of the horse's welfare, the rider has informed the FEI that the horse will only wear hind boots for protective purposes in today's class," the statement reads. "As with all jumping horses competing at FEI events, the horse's hind boots will be checked prior to the competition."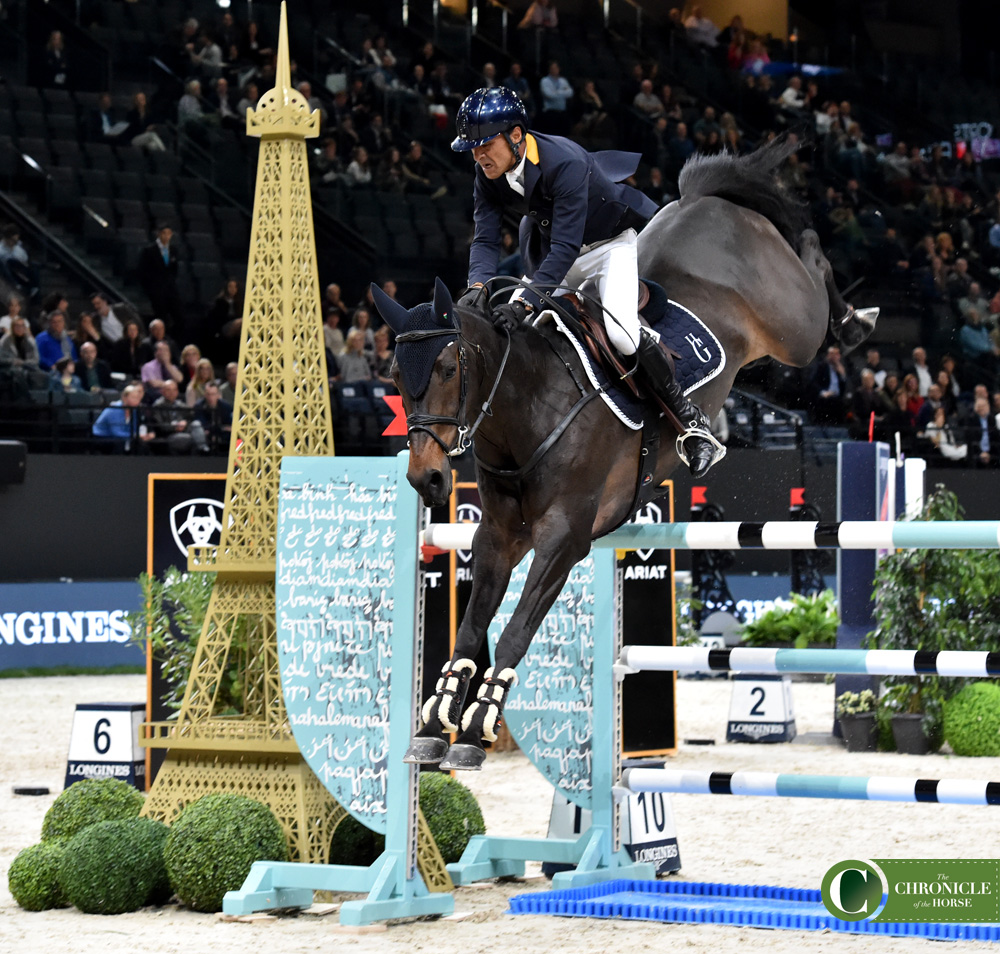 Admara 2 and Lopez Lizarazo were ranked seventh going into Sunday's two-round final competition on a score of 9 faults, and in Sunday's first round the pair had one rail and one time fault. Lopez Lizarazo declined an interview immediately following his round and said he could maybe speak later. The Chronicle will update this story with any further statements.