With the logistical problems of hosting an eight-discipline FEI World Equestrian Games a major concern, the Fédération Equestre Internationale Bureau met Nov. 17 to help decide the fate of the troubled competition.
After opening the bidding process for the 2022 World Equestrian Games twice previously and receiving no realistic bids, the FEI Bureau unanimously voted to open bidding for individual championships for all disciplines during the group's meeting on Nov. 17, in Manama, Bahrain. Multi-discipline bids are preferred, according to a press release from the organization. Members agreed that the dressage and para-dressage world championships should be combined.
"The President [Ingmar De Vos] stressed that this does not necessarily mean the end of the FEI World Equestrian Games and bids to host the full [eight]-discipline Games for 2022 and 2026 will be considered," stated the FEI press release. "However, he made it clear that securing world championships for 2022 in the Olympic and Paralympic disciplines was crucial as these serve as qualifiers for the Paris 2024 [Olympic] Games."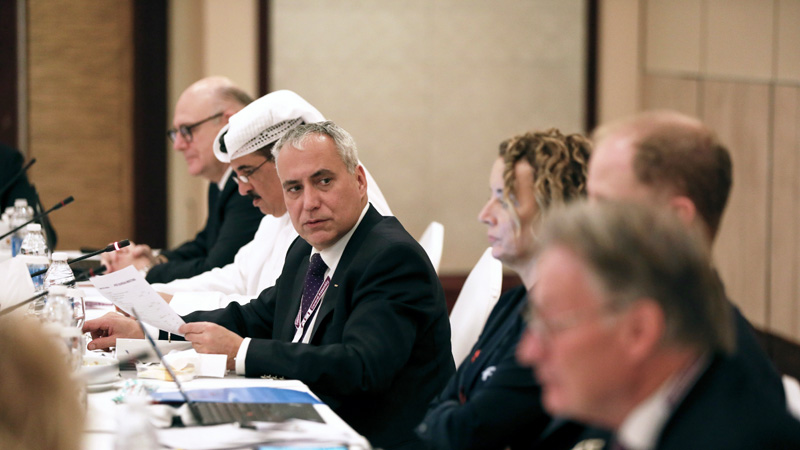 Venues interested in hosting the games must submit bids by the end of February 2019, and allocation of the games will be announced at the in-person Bureau meeting at the FEI General Assembly in November 2019.
While the World Equestrian Games was a hot topic, it was not the only decision made during the Bureau meeting.
Due to the decline in the number of FEI officials, the organization is transitioning to a competency based evaluation system for officials rather than an automatic age cut off. While the transition is happening, officials who have reached the age limit currently set for their position may apply for an extension with FEI Secretary General Sabrina Ibáñez in 2018 and 2019.
With the deadline on Brexit approaching, the FEI Bureau is investigating the potential impact the agreement will have on competition horses.
"The major concern on EU Animal Health Law, which is not due to be voted upon until next year at the earliest for implementation in 2021, is the potential for stringent border station control on health certification that could cause unacceptable waiting time for FEI competition horses," stated the press release. "The FEI is involved in high-level discussions in order to ensure the best possible outcome for our horses."
The FEI approved Old Salem Farm in North Salem, New York, as the host of the FEI North American Youth Championships for show jumping and dressage.