Each year, Chronicle staffers take thousands of photos on assignment at competitions. And while capturing the perfect moment of a horse clearing a difficult combination or showing off his best extended trot is always a thrill—and often what you'll find on the pages of our magazine—sometimes it's other moments that stand out as we look back on the year.
Here are some of our top picks for photos in 2018:
---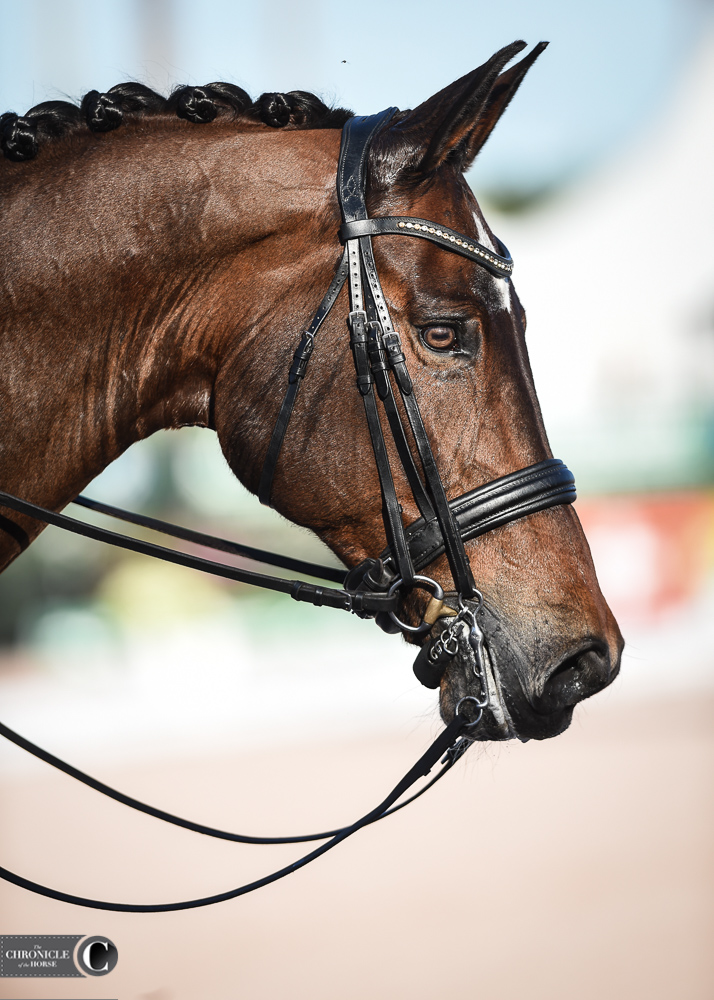 I often joke with my photographer friends that the heavy 300-millimeter lens I haul around the world in my job with COTH is a blessing and a curse. When I'm trying to shoot cross-country at the Land Rover Kentucky Three-Day with thousands of spectators, I often have to stand yards away to fit a jump in the frame, and people inevitably walk in front of me. If I stand near the ropes, I'm shooting way too tight.
But it's a very sharp lens, and when the setting and the moment is right, I can capture images like these of Laura Graves' Verdades at the Adequan Global Dressage Festival (Florida) and of Michael Jung's La Biosthetique Sam FBW at the Mitsubishi Motors Badminton Horse Trials final horse inspection (England).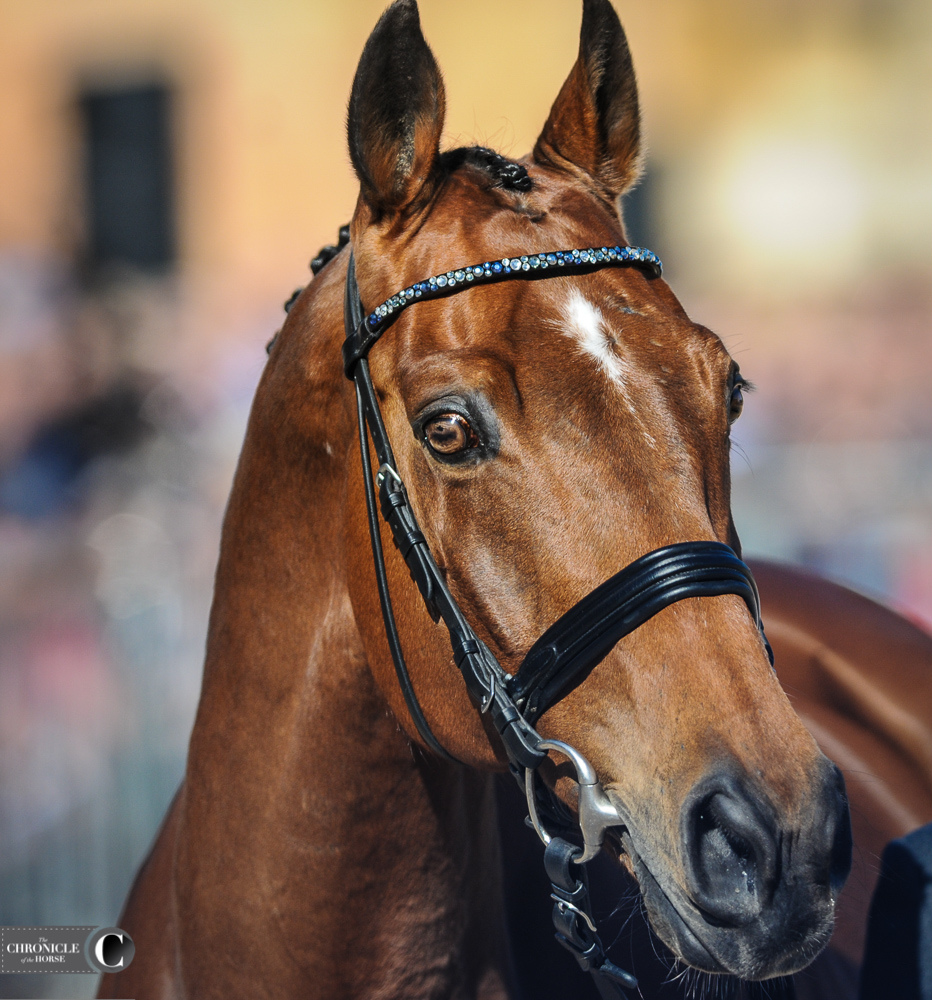 I love being able to look into the eyes of the world's top equine athletes, and "Diddy" and "Sam" sure have beautiful ones. —Lindsay Berreth
---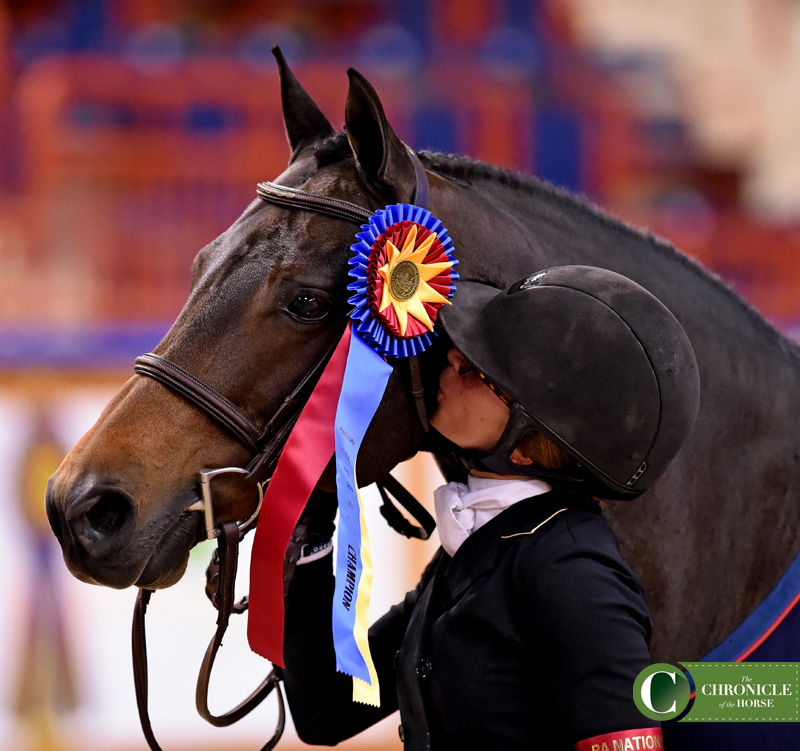 The indoor shows can be some of the most frustrating places for us to shoot. It's always dark and the background is never going to be as pretty as the palm trees in Florida or the iconic blue stands at the Devon Horse Show (Pennsylvania). But despite all of the struggles of shooting indoors, this photo of Josephine Rose giving His Way some love following her championship at the Pennsylvania National ranks high on my list of faves from the year. — Kimberly Loushin
---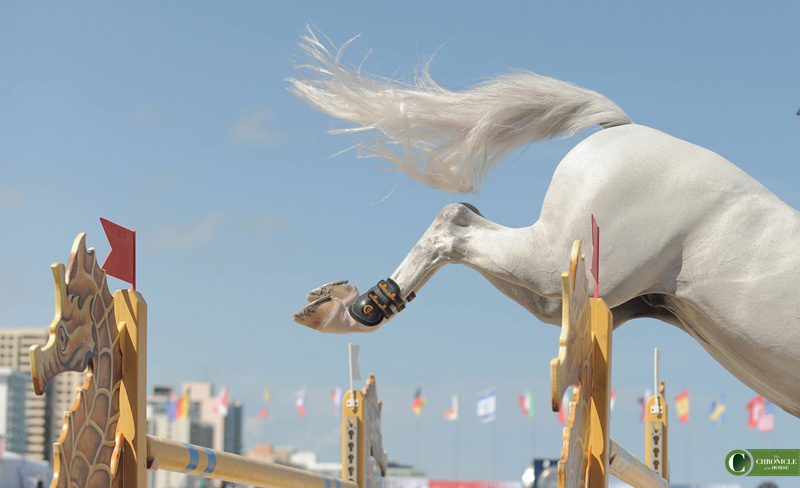 Photographers love the Longines Global Champions Tour of Miami. It's pretty easy to get the Atlantic Ocean (not to mention bikini-clad spectators) in your photos, as well as horses jumping over fences. All that is pretty spectacular, but my favorite image from that show doesn't have anything that screams Miami Beach in it.
During a ranking class I decided to photograph horses' hind ends over one fence. It's really interesting to compare techniques, and the shots, like this one of a perfectly white tail, turned out pretty cool.  — Mollie Bailey
---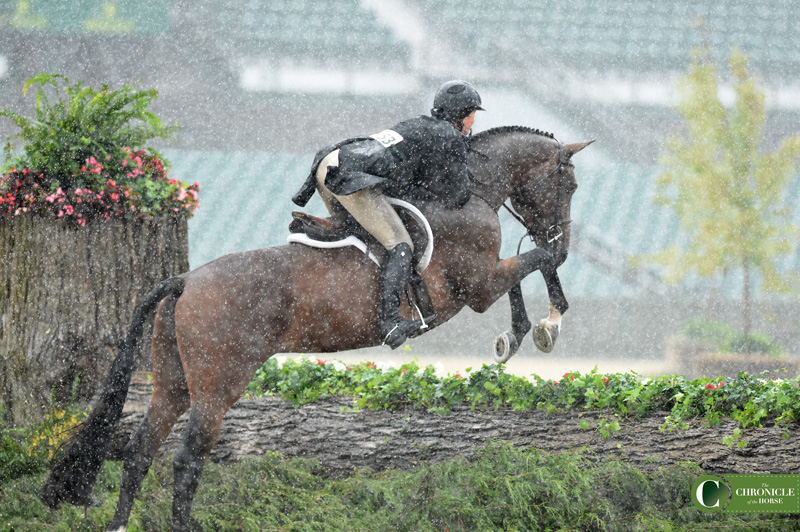 The USHJA International Hunter Derby Championships (Kentucky) always ranks high on my list of competitions I want to cover each year. So when we sit down to plan out coverage for the year, I'm the first to raise my hand to make the trip to Lexington. And while it's been magical every year, this one was quite an adventure, with rain persisting for much of the classic round.
And while this picture of Kelley Corrigan and Privateer isn't perfect, it's a good illustration of what our job can include—whether sweltering sun, frigid cold or a nice soaking. — Kimberly Loushin
---
Check out all of our Best of 2018 posts, and make sure you follow @chronofhorse on Facebook, Twitter and Instagram to stay up to date with everything happening in the horse world in the new year.