Raeford, N.C.—March 23
As he's galloping around a cross-country course, Will Faudree normally drowns out the sound of the announcer, but this afternoon at the Cloud 11-Gavilan North LLC Carolina International CCI3*-S, the announcer Brian O'Connor's voice reached him just in time.
O'Connor mentioned that Liz Halliday-Sharp had finished in a time of 6 minutes 24 seconds with Flash Cooley, just under the optimum time of 6:29. Both riders were in a tie for third on 28.9, and with show jumping leader Holly Payne Caravella picking up some time on CharmKing, Faudree knew he could break the tie with Caeleste and get the win.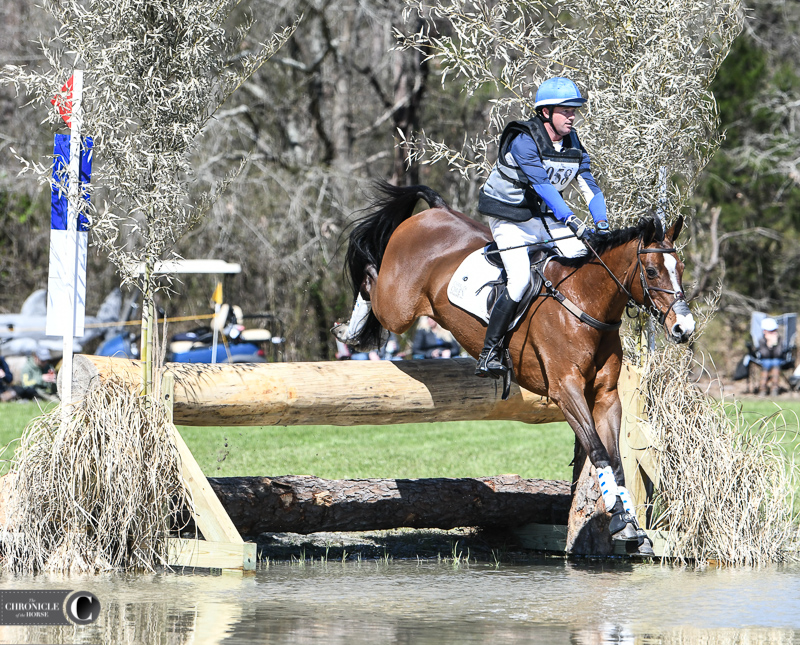 He looked at his watch and slowed down after the last jump, coming in at 6:25.
"Before I was going out on course I was thinking that 'Mouse' can be fast, but she can also be tough because she can be quite strong," he said. "I jumped out of the last water, and I was crossing the race track, and I heard them announce Liz's time was 6:24. I jumped through the last combination, and I looked and was pretty up on it, so I thought I'd try to slow down and try to get little closer. Then I jumped the last jump, and she bolted to the finish line."
Faudree joked that he'll have bragging rights for the next two weeks since Halliday-Sharp and her horses are staying with him until The Fork (North Carolina).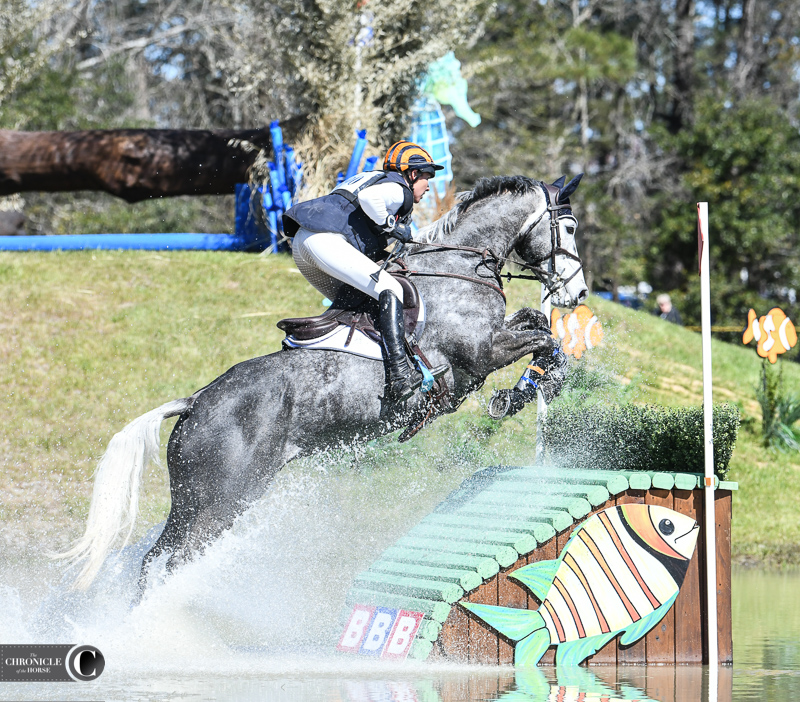 "I couldn't let Liz win both," he said. "We always have a great time. She doesn't know yet, but I'm going to make her sit on some of my horses!"
"I'm happy for you; she deserves it," said Halliday-Sharp with a smile.
Mouse, a 12-year-old Holsteiner mare (Contender—Happygolucky, Lucky Lionel) owned by Jennifer Mosing and Sterling Silver Stables, came back last year from what Faudree thought was a career-ending injury in 2016. They were leading this division but retired on course, so he was thrilled to get a hometown win this year.
"She was so good, and it's fun to have her back," he said. "She feels great. She's been plagued with a bit of bad luck. But she feels really strong, and her aim is going to be Jersey Fresh. If things work out I think she'd be a strong contender at the Pan Ams. It's fun to win at this event."
For full results, click here.
For a schedule and ride times, click here.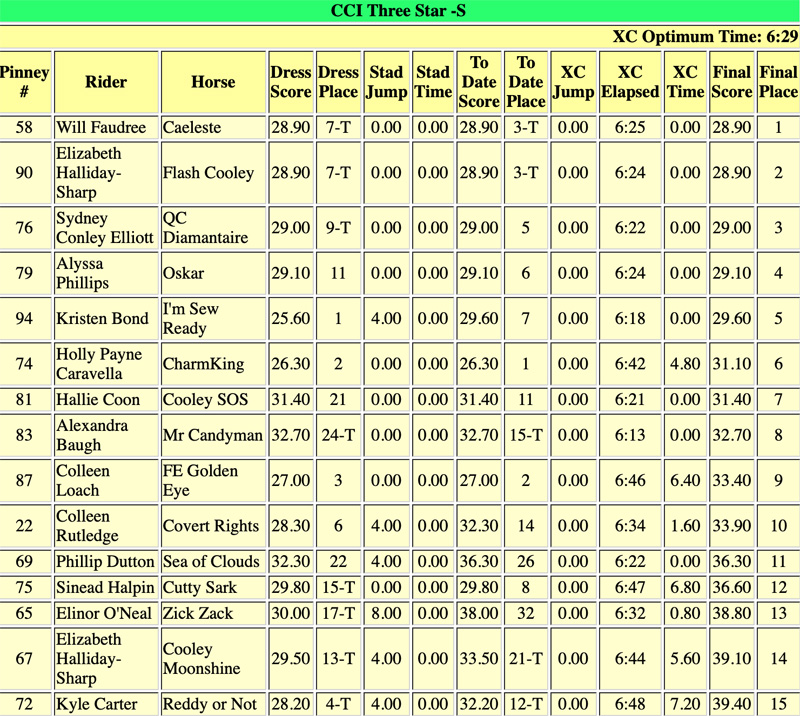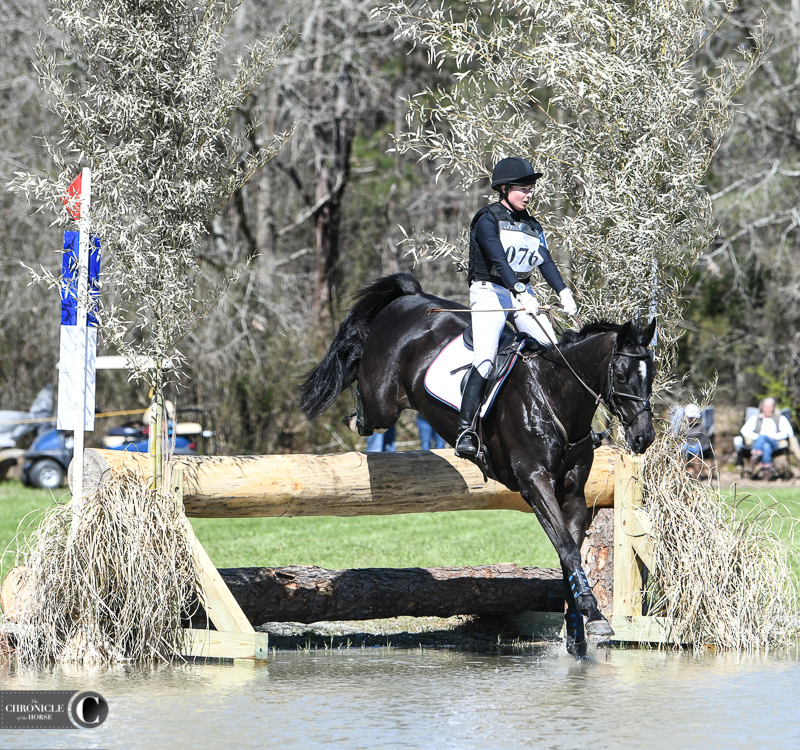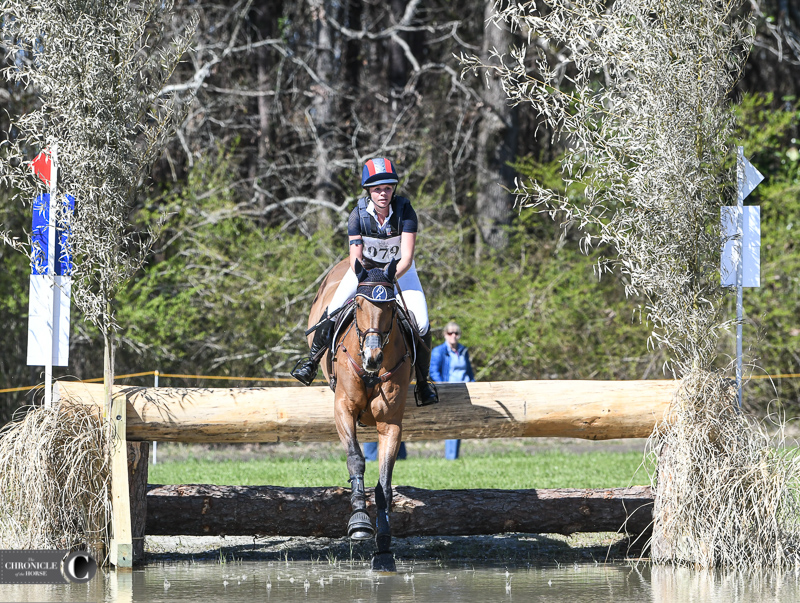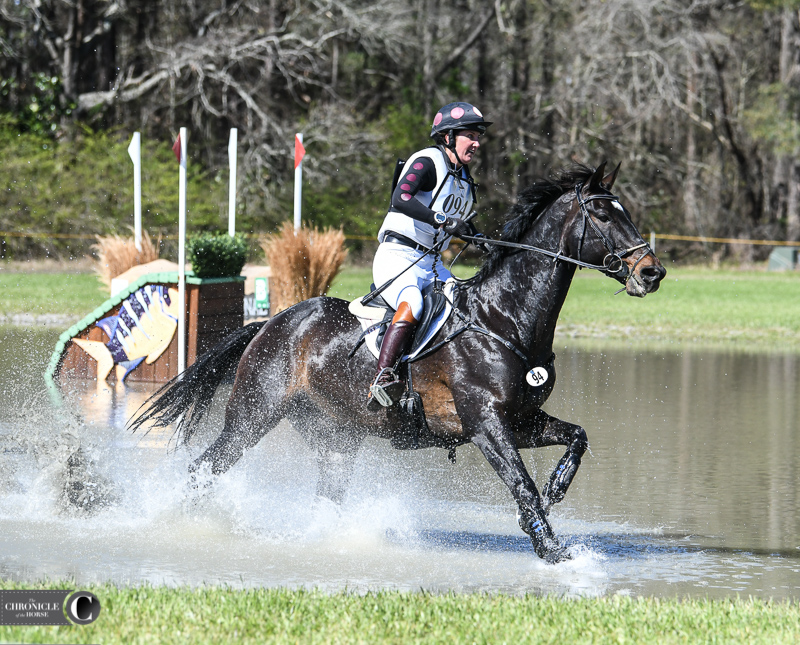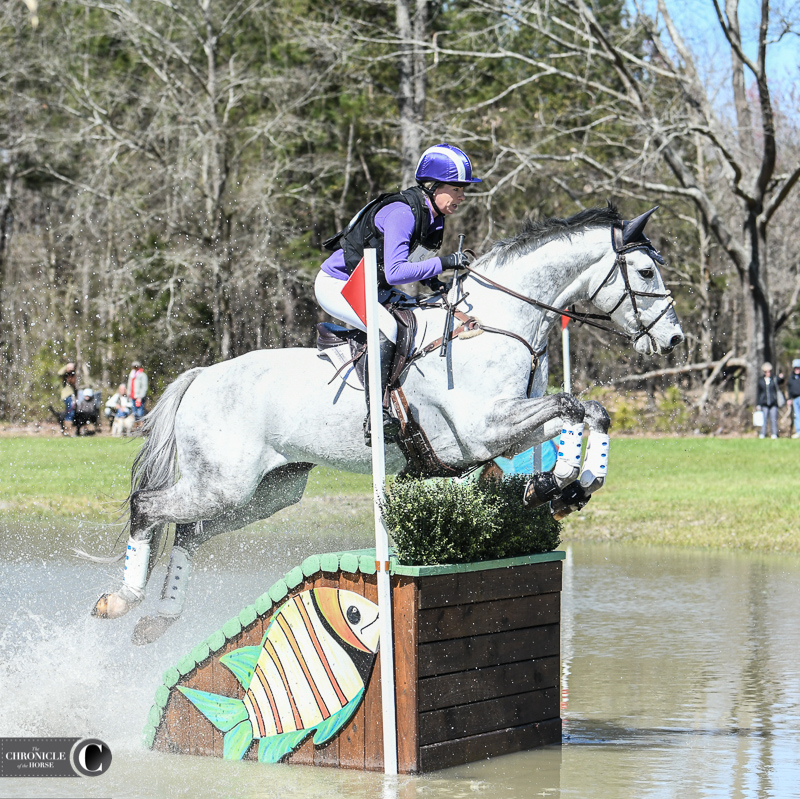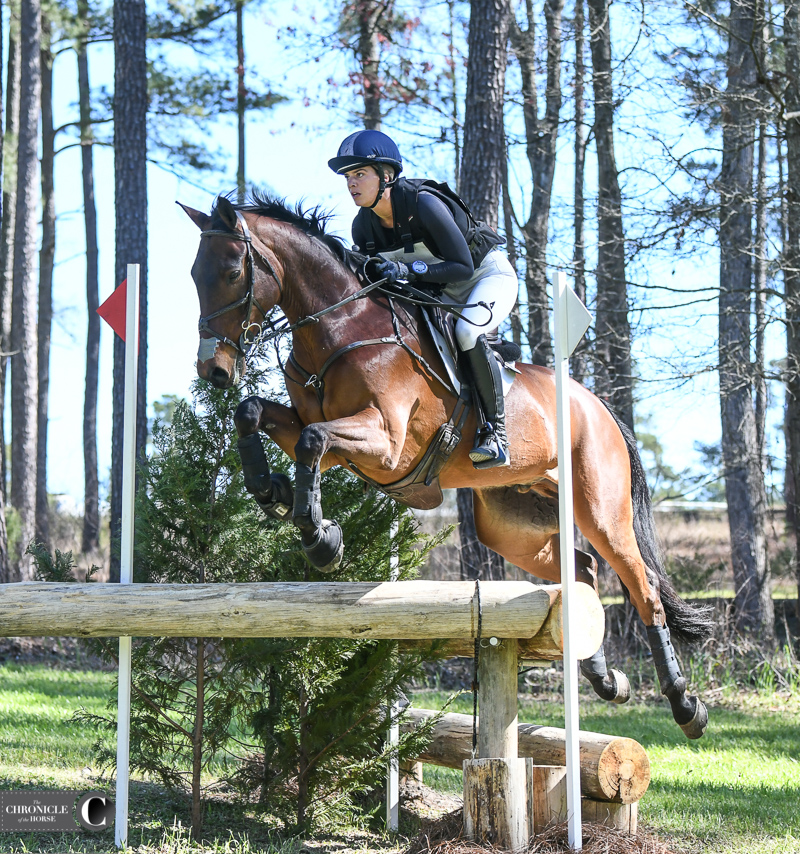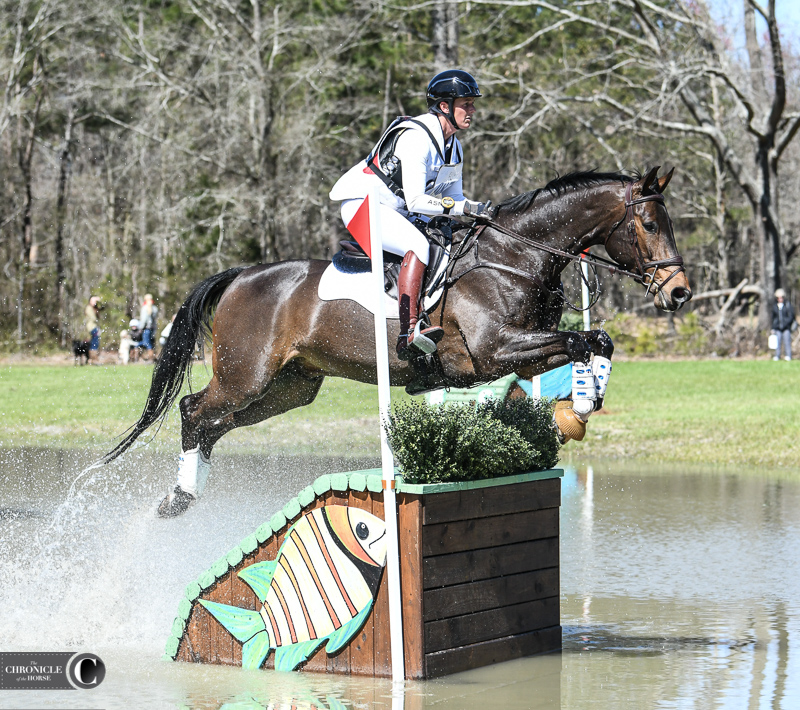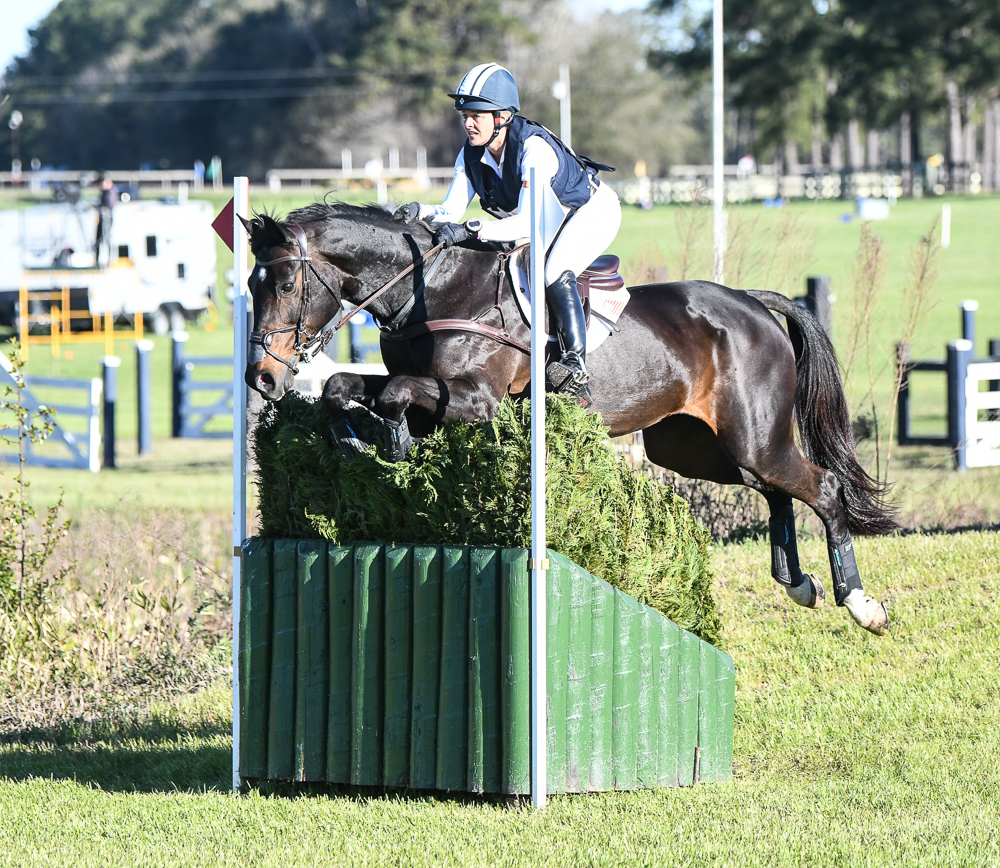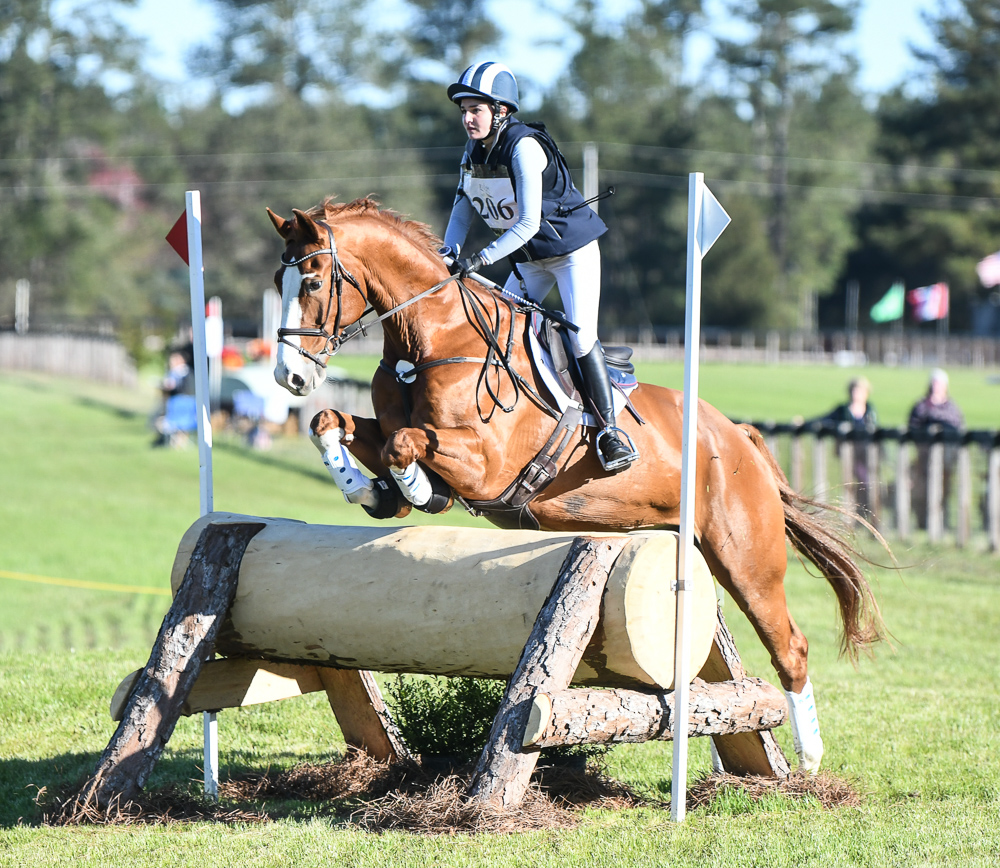 We're on site at the Cloud 11-Gavilan North LLC Carolina International this weekend bringing you news and photos of all the action. Check back at coth.com all weekend and pick up the April 8 print edition of the Chronicle for much more.