Lexington, Ky.—April 27
Four-star eventing professional Will Faudree is back at the Rolex Kentucky CCI**** for the first time since he broke his neck in September of 2015, and keen-eyed observers will notice he has a new theme subtly incorporated into his attire. On his shadbelly, his tie pin in the jog, and tattooed on his arm is a pirate's skull and crossbones, also known as the Jolly Roger.
It's a symbol that means a whole lot to Faudree.
"As a kid I always loved Captain Hook and thought he was a little misunderstood," Faudree said at the first horse inspection on Wednesday after passing with Pfun. "Because if you think of the history of the Jolly Roger, it was an emblem raised to go into battle, and coming back from breaking my neck it was something that said, 'I'm doing this for me.' It was my battle flag."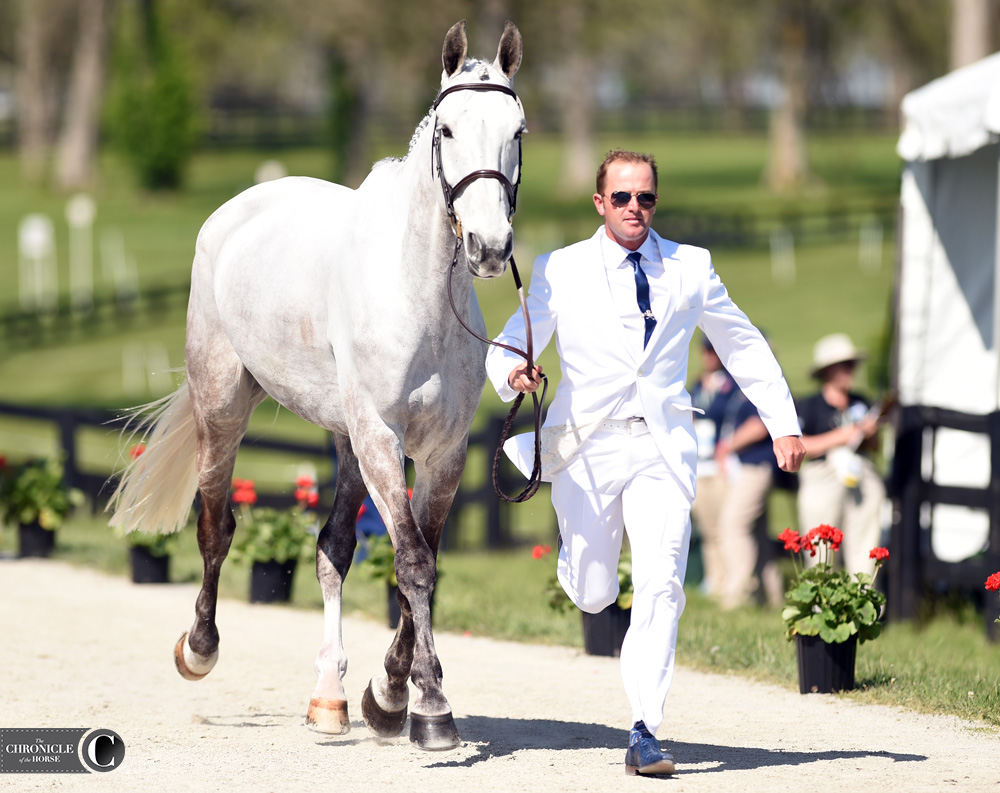 Faudree fractured his C6 and C7 vertebrae in his neck when he fell from Hans Dampf on the advanced cross-country track at the Five Points Horse Trials in Raeford, N.C., on Sept. 5 of 2015. The injury resulted in numbness down his left side, and it took Faudree nearly seven months of physical therapy and regaining his strength before he was back competing. By then end of March 2016, he was back at the three-star level.
In September of that year, one year after his injury, Faudree had top  finishes at the three-star level with the very horse he fell with. He got the tattoo of the Jolly Roger in November 2016.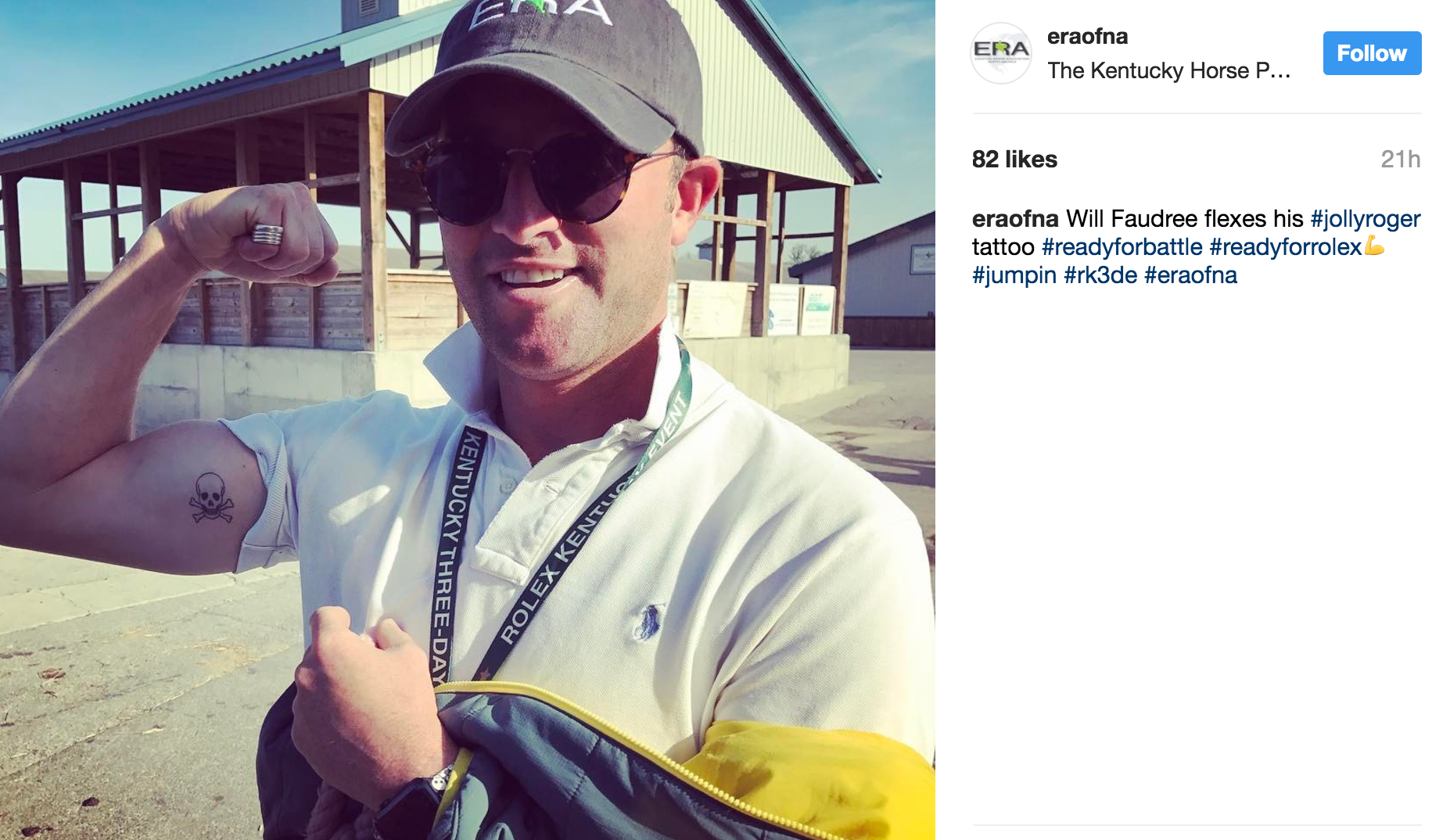 "When I came back and made it back to the advanced level and was successful at that, I got it for that," Faudree said. "I've got others. The other three tattoos I've got are [his four-star horse] Antigua's brand. I've got my sister's initials. I've got a feather for my grandmother, but this one was for me."
Faudree will ride his dressage test with Pfun at 2:40 p.m. on Friday, and the Jolly Roger will be emblazoned on his shadbelly, his arm and his mind.
"That's my battle flag," Faudree said. "Every time I get on a horse, it's like I'm raising my flag."