Ratiéres, France—Aug. 20   
World No. 1 Kent Farrington put an epic end to the first week of competition at the Jumping International of Valence CSI*****, winning the Axeria/SFAM Grand Prix with Gazelle after a breathtaking 11-horse jump-off during which best riders of the world battled fiercely.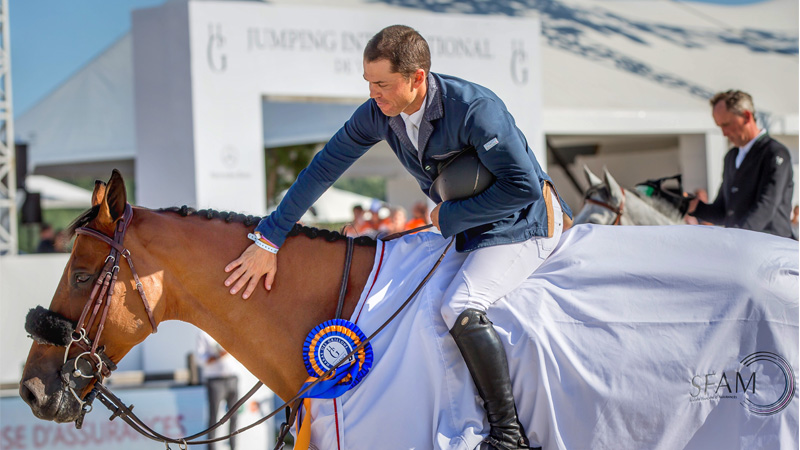 Two French champions (Olivier Robert and Simon Delestre) were crowned in the past editions of Valence's five-star grand prix, but this year Farrington left no chance to his opponents and added his name to the Jumping International of Valence's trophy.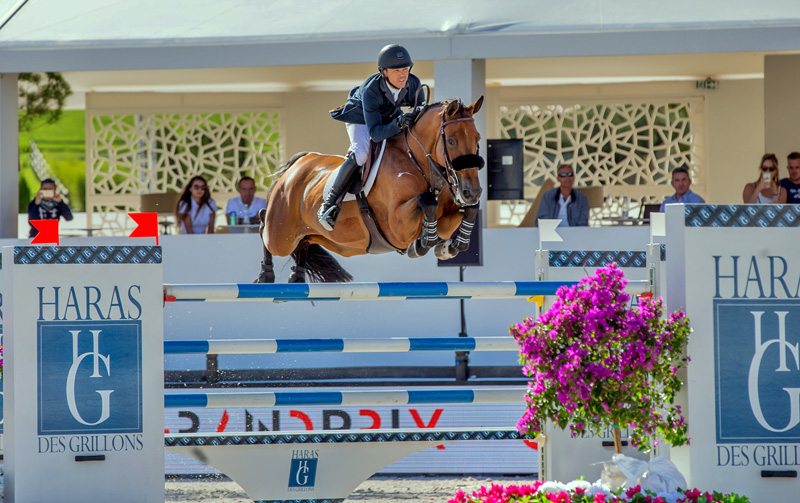 U.S. rider Beezie Madden also competed at Valence, placing seventh in the Axeria/SFAM Grand Prix with Breitling LS with a jump-off time good enough to have been second if they hadn't pulled a rail.
Reed Kessler was 14th in the class on Cos I Can with one rail in the first round.
It capped a remarkable day for Farrington as he had already won the early afternoon class, the 1.45-meter Prix MMA and SFAM, with Baltic Star. The pilot once again proved that he was one of the fastest of the circuit thanks to an impressive jump-off where he outpaced Irish rider Shane Breen's time by more than a second.
"I think at the end of the ring I really used my horse's strength—she can keep running through the turn and never have to break," Farrington said. "So I went wide to the penultimate vertical with speed and on the outside, and I was able to go fast on the last line without ever breaking her canter. I think that's where I caught him."
Breen went first in the jump-off atop Laith and turned in a spectacular round. "When I jumped the vertical at the end of the arena, before the turn, I took a little bit of care and right there thought that I was wide from the fence I knew I had left the door open for the following riders and of obviously, the world No. 1 closed it!" Breen said.
The Irish rider still has done a great weekend and won the leading rider of the show's title with a Mercedes-Benz convertible as a bonus.
Earlier in the week, the Stars and Stripes had flown again, as Madden topped a five-star class, the Prix MMA, on Aug. 17 aboard Breitling LS.
See full results of the Jumping International of Valence CSI*****.