Uniondale, N.Y.—April 27
A trio of North American women claimed all three steps on the podium in tonight's $100,000 Longines Speed Challenge at the Longines Masters of New York, with a grinning Erynn Ballard climbing onto the top step and hoisting the horse-shaped trophy above her head.
The Canadian tacked up Sagamore Farms' Fantast for the win. Though the pair ticked a rail mid-course adding 2 seconds to their time, they still outran the competition to claim the top check.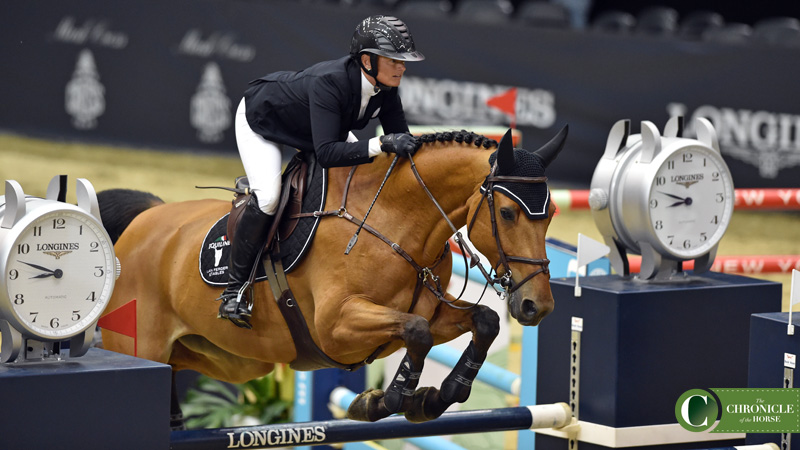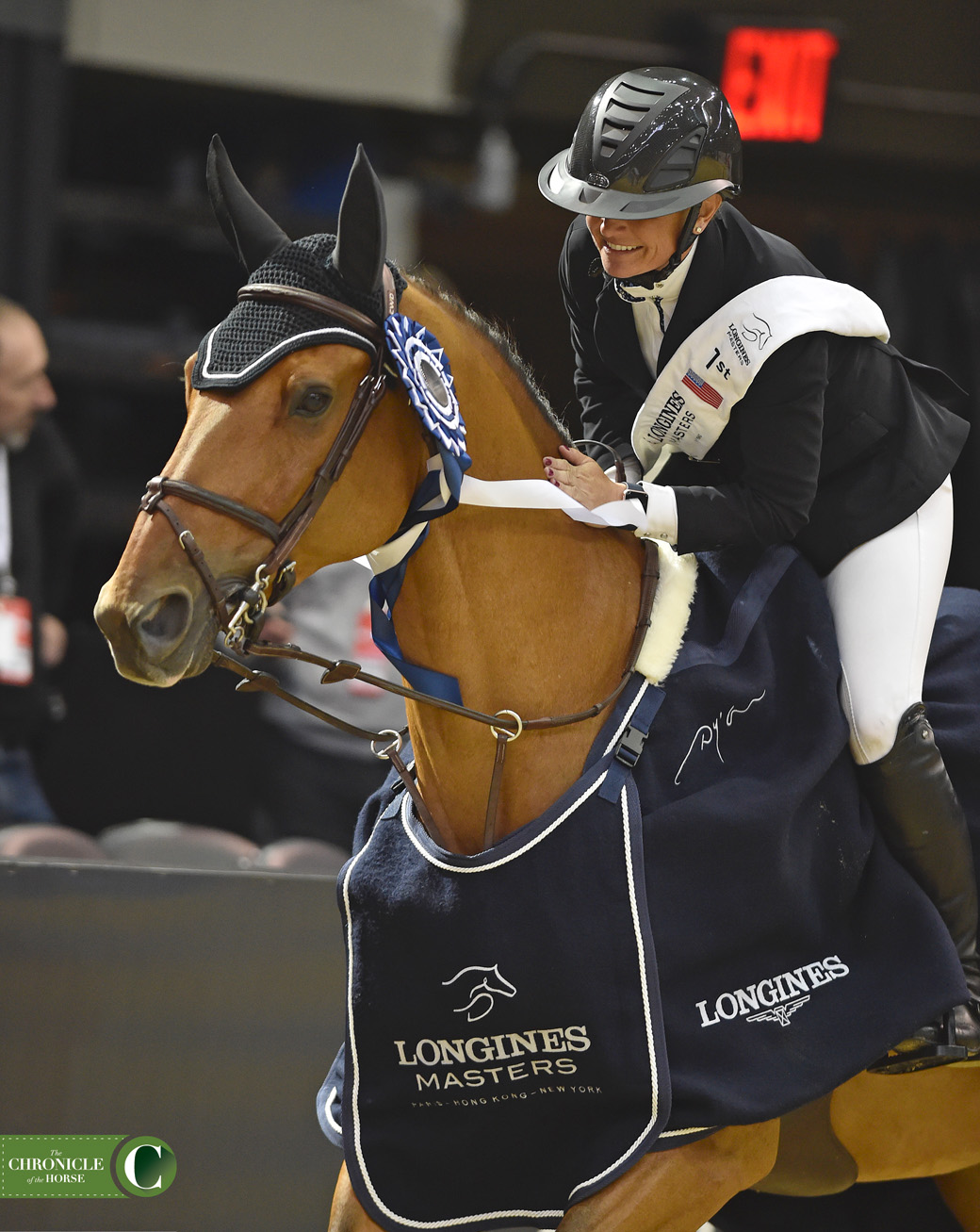 Second-placed Brianne Goutal-Marteau was the only rider in the class to finish without adding penalties for fallen rails, riding clear on Fineman, and pathfinder Kristen VanderVeen tacked up her reliable partner Bull Run's Faustino de Tili to take third.
Check out loads of gorgeous photos from today at the Longines Masters of New York.
All three riders went early in the order. There was an option on course where riders could take a straight, but longer route through a two-stride combination, or a trickier bending two-stride line to try to save time. While most elected the bending line, it backfired for plenty of riders who had rails there.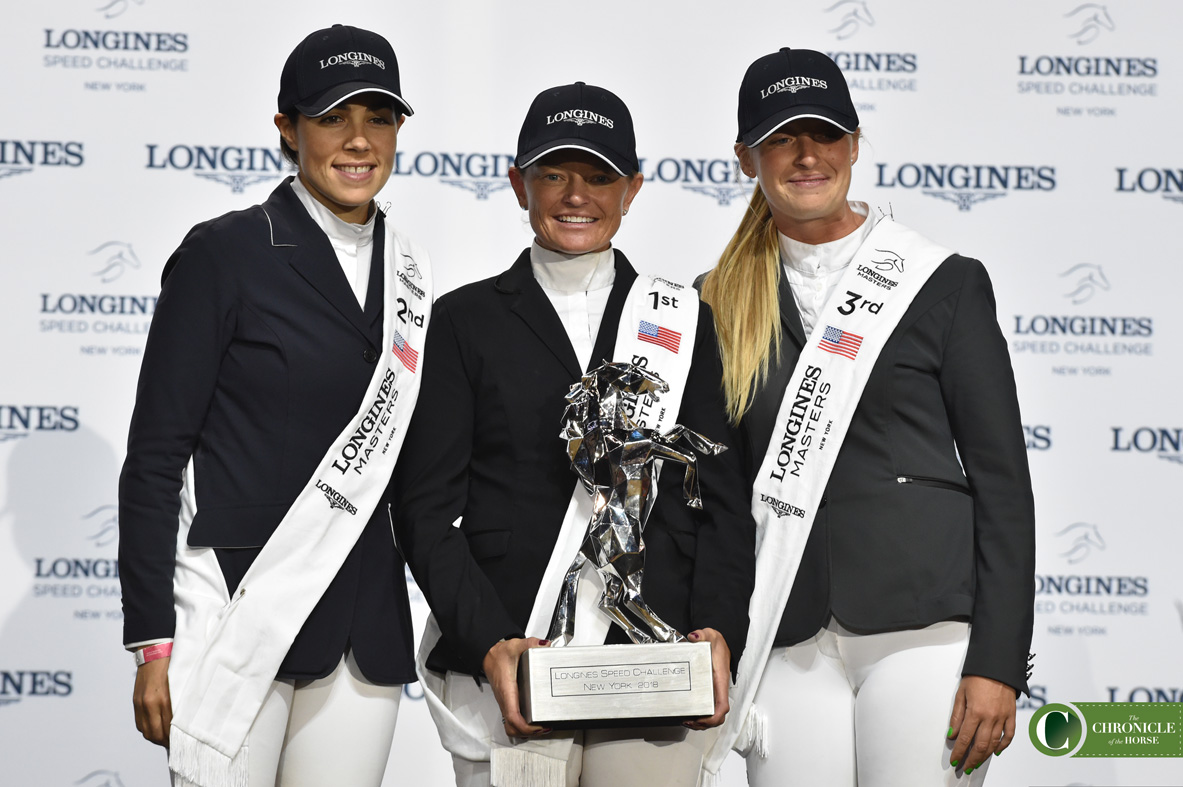 "I prefer to go early in the order, so I liked my draw," said Ballard, who went eighth. "We had a plan when we walked the course. I said earlier that I thought maybe I should take the straight two-stride because I was setting up for the grand prix, and Ilan [Ferder] reminded me that it was a big deal and $100,000, and I had to give it a shot. That's basically what I did. I followed my plan, I trusted my horse, and we ran a little and we won.
"My horse has so much natural speed," she continued. "His legs are fast, he's big-strided, you can turn him back. He's smart. I think that he won from start to finish; he was just that fast."
Goutal-Marteau wasn't too disappointed to finish as a runner-up.
"I think I could have been faster back to the pink oxer after the combination," she said. "I got a little stuck in that turn. My horse jumped amazing tonight. The crowd was great. I don't think I've ever jumped with that much atmosphere, with everybody yelling. My horse was with me all the way, so it was great."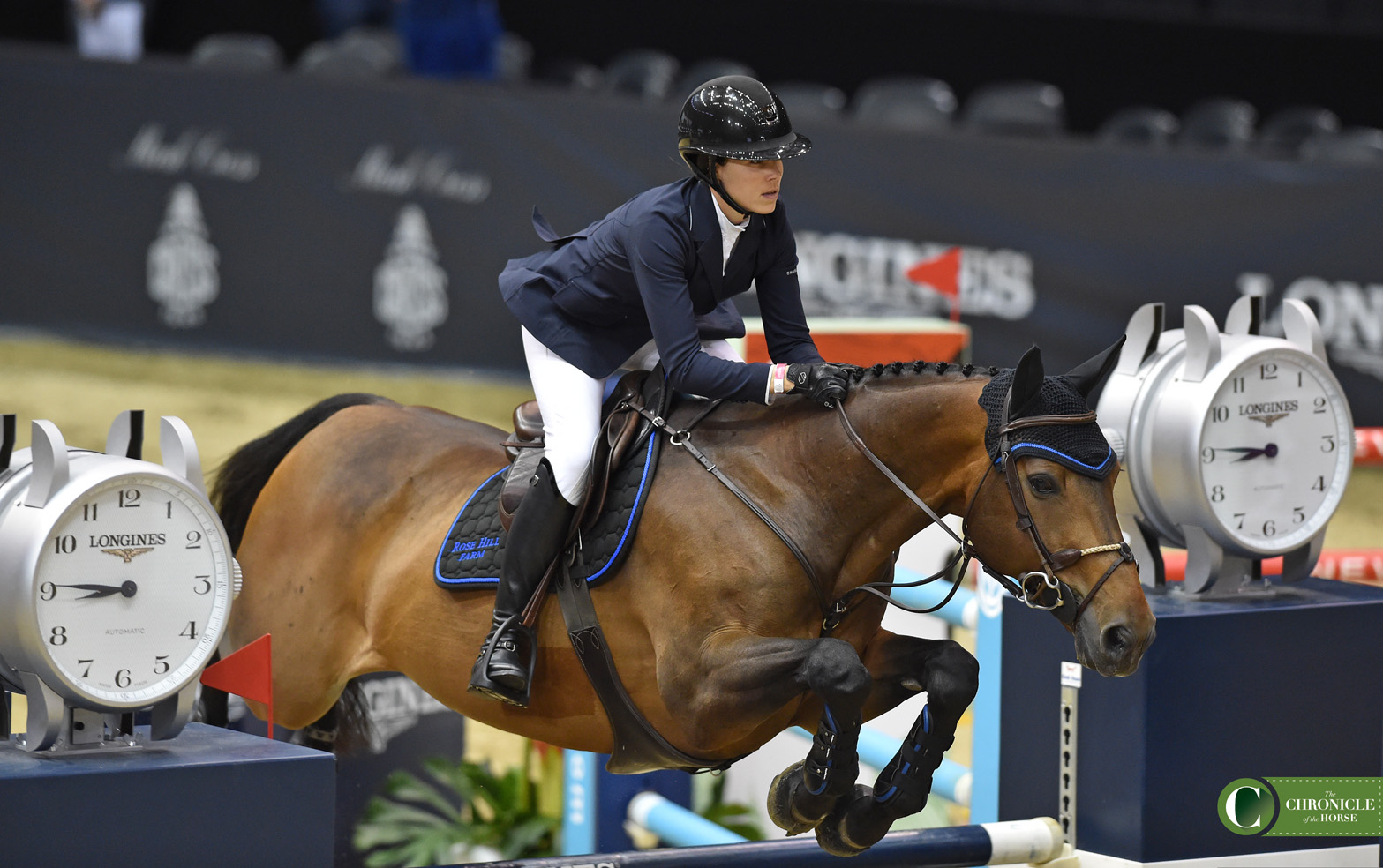 VanderVeen rode for the U.S. flag for the first time at the Longines FEI World Cup Final (France) two weeks ago, and she's continued that high here at the Nassau Veteran's Memorial Coliseum. She finished fifth with Bastion 86 in another five-star class earlier in the day.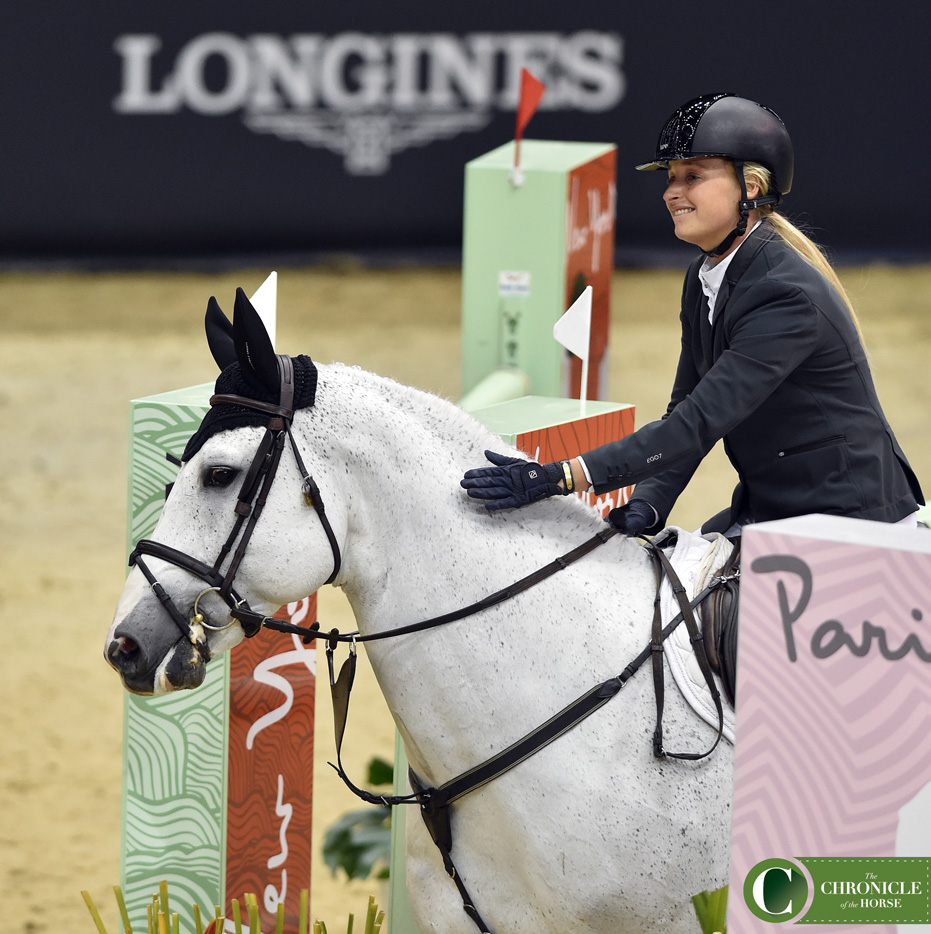 Ballard joked that she hoped that all the podiums could be female only, and Goutal-Marteau chimed in to agree.
"I think it's great," said the rider who hails from nearby New York City. "When you talk about the sport of show jumping, it is one of the few international sports that really showcases fair play for women against men. Tonight to be all three of us up here is just great. With the political climate and also the #MeToo moment, we're happy to be here."
If you're following along at home, we've got a live streaming schedule and all the basic information you need in one place. 
Follow all the Chronicle's coverage of the Longines Masters Of New York.
Make sure you're following the Chronicle on social media, too. We're @chronofhorse on Facebook, Twitter and Instagram.