The crowds came to cheer on top athletes at the Kentucky Horse Park and were not disappointed by the $50,000 Rood & Riddle Grand Prix on July 28. After a field of 35-horse and rider combinations entered the ring, only five returned for a competitive jump-off. Veteran professional, Jimmy Torano, piloted Ilan Feder's gelding Glasgow De Muze to the win in a time of 40.20 seconds, narrowly beating another favorite, Aaron Vale, on his mount Major who crossed the timers with a speedy 41.55 seconds. Torano took home the prestigious grand prix win as well as the Envisian Leading Rider Award.
The Rolex Stadium was filled to the brim with spectators who came to the venue to participate in Hats Off Day, which celebrates the impact the horse has had on the state of Kentucky. The crowd was vibrant and cheered excitedly when Sydney Shulman and the first of her two rides, Villamoura, produced the first clear round. Vale, who entered the ring after Shulman, wasted no time in producing his own clear round and guaranteeing the crowd a jump-off. The challenging course, designed by Bobby Murphy, did not allow for another clear round until Torano, followed by Katy Abrahamson and later Sharn Wordley.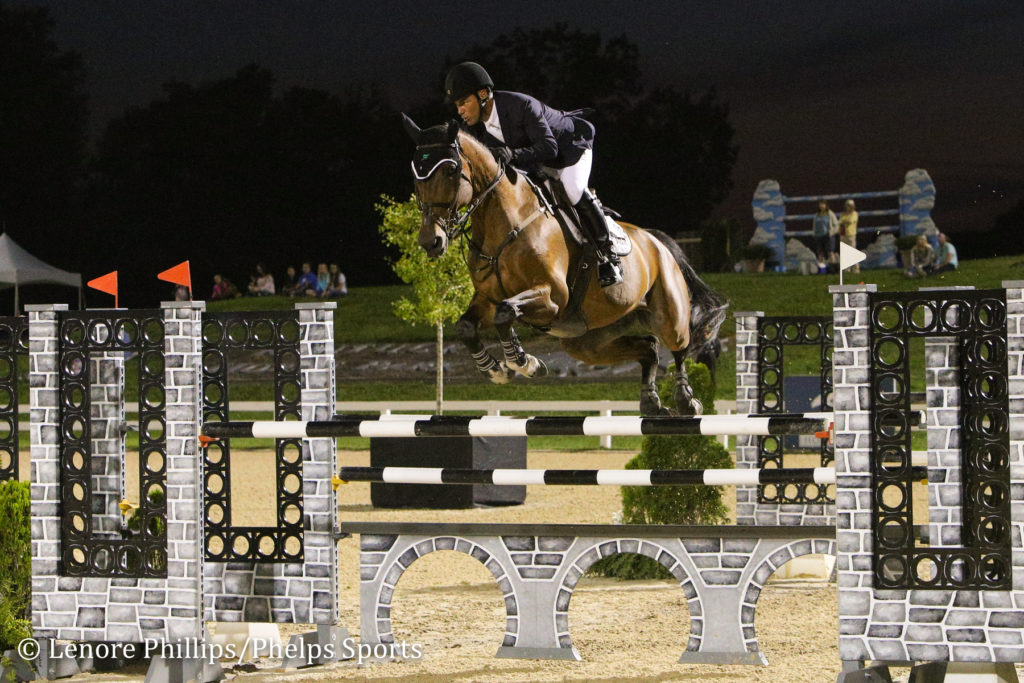 Torano, who has been a prominent equestrian and equestrian sports commentator, only took over the ride on Glasgow De Muze a few months ago, when fellow professional, Ilan Feder, called to let him know that the gelding was on his way to his farm. The 12-year-old Belgian Warmblood is no stranger to the winner's circle, just recently taking home the blue ribbon in the open jumper division at the Lake Placid Horse Show (New York) as well as top finishes at the Tryon International Equestrian Center (North Carolina).
"He's got a lot of experience," said Torano. "This is my fourth grand prix win on him. I won a couple of weeks ago in Lake Placid, and he's just a real winner. If you get in the jump-off, you have a pretty good shot. He's very fast, and he's very careful. I have to thank Ilan for sending me this horse. He's a great horse to have in my barn."
Returning for the jump-off Shulman set a blistering pace only to have an unfortunate rail at the last fence. Vale, who is known to be almost unbeatable in the Rolex Arena, laid down a fierce ride, besting Shulman and forcing Torano to leave it all on the line. Torano, who has represented the United States in multiple FEI World Cup Finals and was a member on several Nations Cup teams, masterfully navigated the short course to produce a time that proved unbeatable by Abrahamson or Wordley.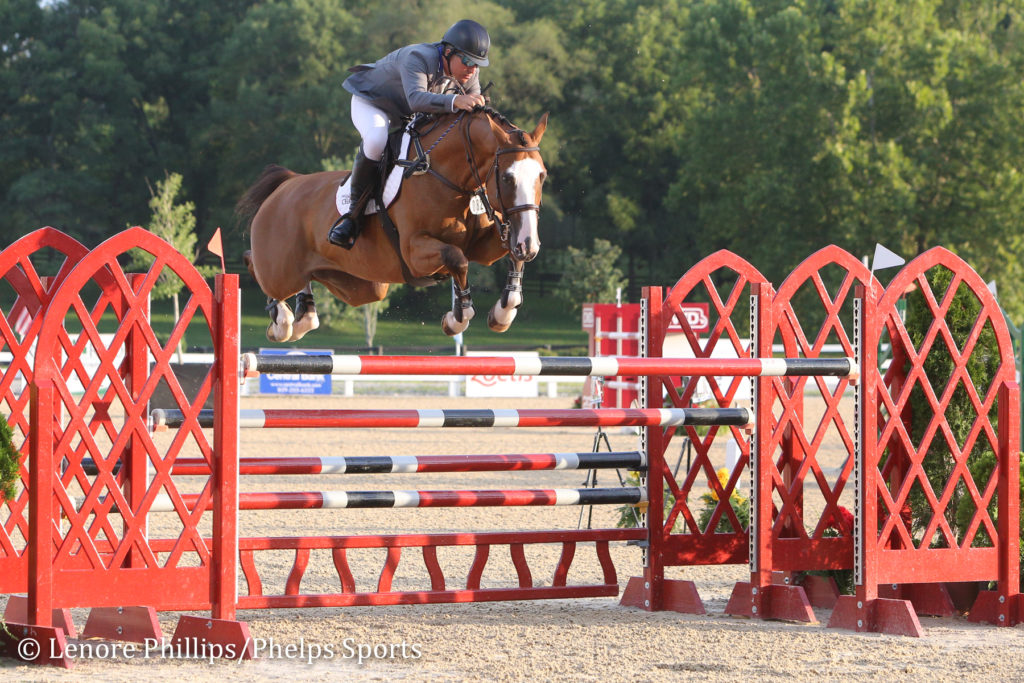 "I walked my course, I made my plan, and I stuck to it," said Torano. "I knew I had all fast riders in the jump-off. I thought Sharn was saving his horse for the [World Equestrian Games], but everyone else was deadly fast. I watched Aarongo, and I thought, 'I can't let up anywhere. I have to go all out. I actually felt after the second jump I was behind Aaron, and I had to play a little catch-up, but then I ended up from fence number 2 to 3, I left out a stride there. I turned home and in the last line everyone was doing 10 [strides] and I did nine, so I had to play a little catch-up but I left strides out where other people didn't."