When Emma Batchelder decided to pursue a nursing degree at Duke University (North Carolina) and later move across the country for a career as a nurse anesthetist in Colorado, she left behind a family and life deeply immersed in horses and dressage. Trading tall boots for scrubs, she became the only non-equestrian professional in a family whose River House Hanoverians is a well-established breeding and training operation, nurtured by her parents, Jeanie Hahn and Verne Batchelder, and sister Nora Batchelder. While Nora rose through the international dressage ranks to represent the United States at the 2019 Pan American Games (Peru), Emma established herself as a medical professional halfway across the country.
But after more than a decade of living in Denver and working at the UCHealth University of Colorado Hospital, several life-changing events in 2019 and 2020 led Emma to reassess her path.
"My dad passed three years ago, right before COVID. And then when COVID hit and I worked [at the University of Colorado Hospital]—a really big COVID center during all of that—I was across the country from my family," she said. "I think the last couple years for all of us have really caused us to think hard about what's important and where we want to be, where we want to be spending our time and our energy. I realized it's now or never; you don't get endless time, and I wanted to get back, and this was the time to do it."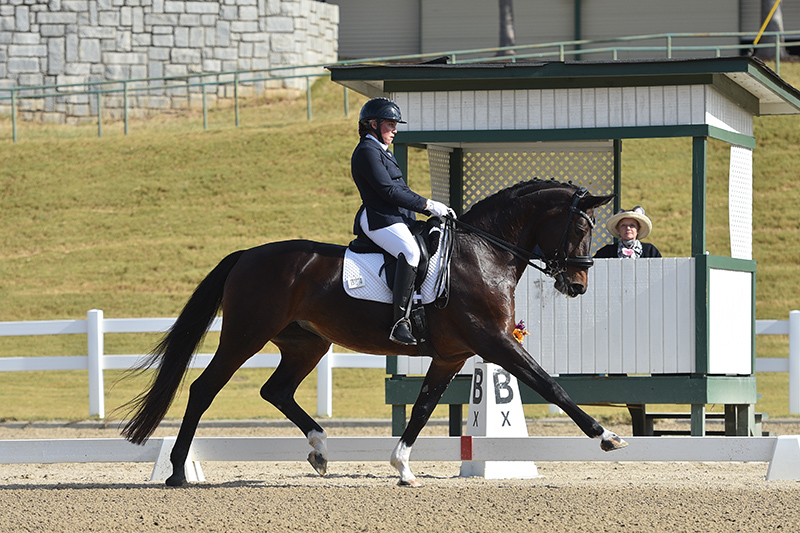 Emma first started riding again in Colorado, working with Boulder-based trainer Sue Martin, and last autumn, Nora sent her Fifi MLW, a 14-year-old schoolmaster (Fidertanz–Wolkenstanza MLW, Wolkentanz) she had competed through Grand Prix. While it was wonderful to have a horse to call her own again—"horses are very expensive, and it took me a while to be able to get them back in my life the way I wanted to while establishing my career," Emma said—she found it still wasn't quite enough.
"I wanted to be closer to my sister again, because Colorado was wonderful, and I loved [it] but there's no replacement for family," she said. "So it was good timing to sell my house there and move here and really dive back in."
In April, Emma got a full-time job as a nurse anesthetist at Envision Health Physician Services at Ocala Advent Hospital in Florida, close to her family's Williston, Florida, farm, where she now keeps "Fifi." More than a decade has passed since her last full competition season, but her most recent scores suggest otherwise.
Last month, Emma and Fifi won both the third level (71.31%) and fourth level (74.68%) adult amateur championship classes at the Great American Insurance Group/U.S. Dressage Federation Region 3 Championships, held Oct. 7-9 in Atlanta. Their performance also earned Emma the final score she needed to achieve her USDF silver medal and qualified them for the U.S. Dressage Finals, which begin today in Lexington, Kentucky.
While it helps to have access to a schoolmaster like "Fifi," Emma faces the same challenges as other adult amateurs trying to balance career and horses. As a nurse, her work schedule is built around three long days each week, and in the week leading up to regionals, she needed to work extra hours, so "Fifi" had a lighter week. That lack of exercise, coupled with the cooler weather in Atlanta, meant that the mare had a lot of energy.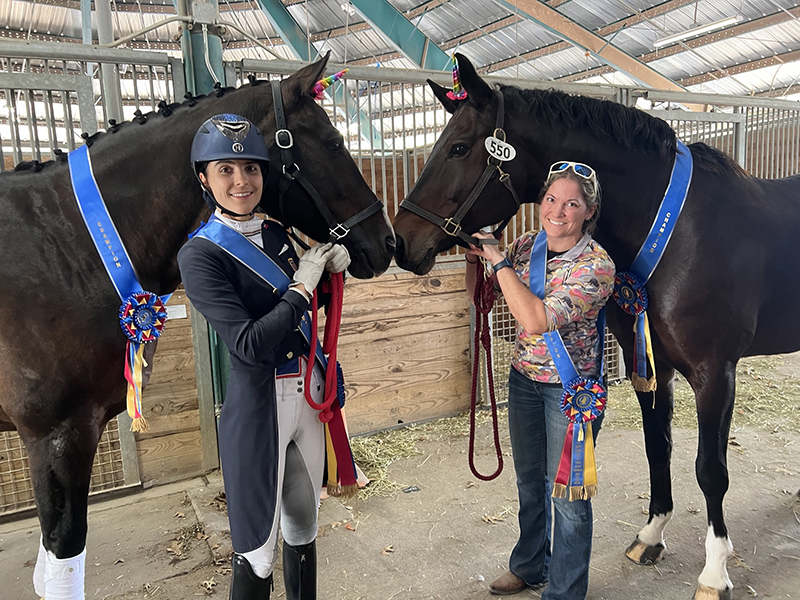 "We got to do the third level first, which I had a lot of horse for, especially in her extended canter. It was a lot of fun, but I was like, 'I hope we stop at the end of the arena!' " Emma recalled. (They did stop, and they scored a 9 for the effort.)
To accommodate Emma's work schedule, her family plans to put in lights in the arena so that after her 12-hour shifts she can hop on Fifi when she gets to the  barn at 7:30 p.m. Emma also credits her professional colleagues for their flexibility in helping her make time to show.
"I work with an amazing group of people," she said. "They don't know a lot about horses, but they're super supportive and very helpful at giving me the time I need to be able to do it. It's a really wonderful group."
Fifi generally only works four days a week and is frequently at the mercy of Emma's work schedule, she said. The bay mare is perfectly suited to a lighter work schedule, however.
"Fifi knows her job and really works hard to do what you ask," said Emma. "She's kind of a ham. She's very beautiful, and she knows she's very beautiful. She wants everybody to look at her, to pay attention to her, to give her treats and pets. So if she's on the crossties, she's very polite, but she's constantly looking around, looking for the next person that might have a carrot in their pocket."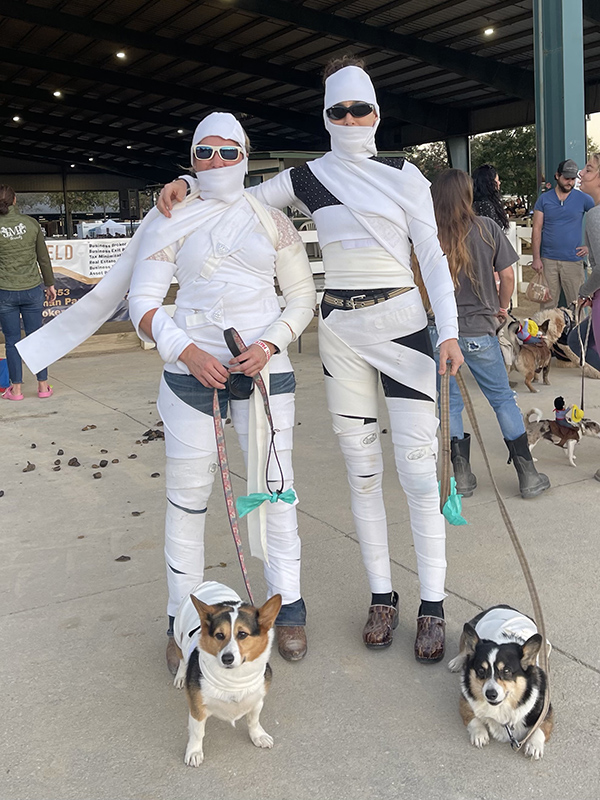 Along with Fifi, Emma recently acquired a second horse, a coming 4-year-old, through friends of her father's in Germany—a bit of a throwback to Emma and Nora's childhood riding the Hanoverians that Verne and Hahn imported and bred.
"We got to start a lot of young horses, be the first [rider] on a lot of young horses back when we were younger. I don't want to do that anymore," Emma added with a laugh. "But when you're a teenager, you bounce, and it makes more sense."
In October, around the anniversary of her father's death, she traveled back to Germany and reconnected with some of the people from their past.
"He spent a lot of time in Germany and, as teenagers, we spent a lot of time in the Verden area of Germany," she said. "I hadn't been back in 20 years, so I went back and saw a lot of his old friends. I was able to go back and spend five days. While I was there I tried my new guy, and he's just such a sweetheart. I usually like mares, but he captured my heart. So I have a gelding, and we'll see how that goes."
Emma is competing Fifi at the U.S. Dressage Finals this week, and next season, she plans to show Fifi in the Prix St. Georges while getting to know her new young horse.
"He has a lot to learn and some big shoes to fill from Fifi," said Emma. "Fifi has all the knowledge and expertise, but I wanted to have something to kind of bring along behind her. I'm really excited for the future."