Wellington, Florida—March 28
The CDIO*** is underway in Wellington with the first of three classes running Wednesday night. With heavy hitters like Laura Graves, Steffen Peters and Kasey Perry-Glass sitting this round out, it was a chance for new partnerships and team members to show U.S. Chef d'Equipe Robert Dover what they're made of.
Eight horse-and-rider pairs will be selected to go to Europe and compete over the summer for a spot on the U.S. team at the FEI World Equestrian Games in September, and the three pairs trotting down centerline for the United States in the Grand Prix division certainly hope to find their names on the list.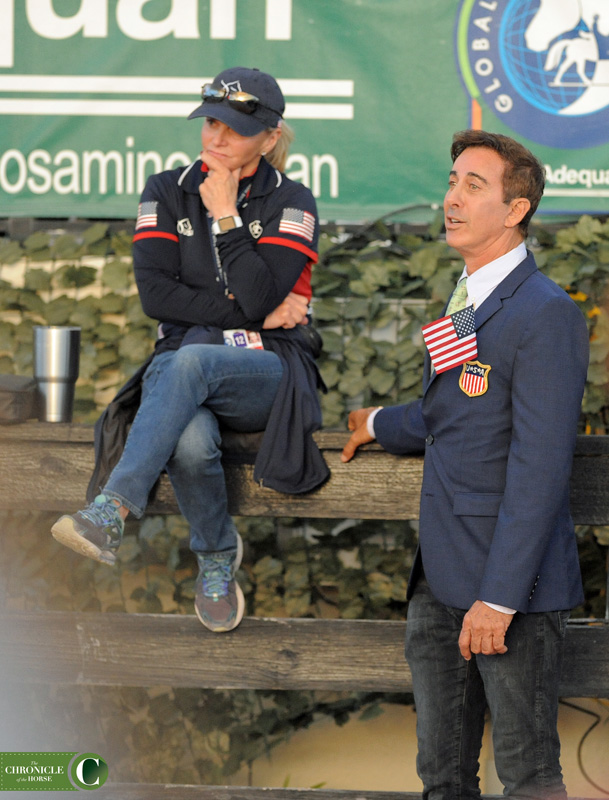 All three top scores in the Grand Prix went to U.S. riders, with Adrienne Lyle taking first aboard Salvino on a 76.47 percent. Lyle and Salvino were a solid 3 percentage points ahead of the next best pair.
"I'm so proud of him; he's such a good boy," Lyle said. "Really honest, really energetic. I'm really happy with him.
"He just seems like he's really starting to get it and enjoy it, which I love," Lyle continued. "I'm not having to push on him or anything. He's really trying hard."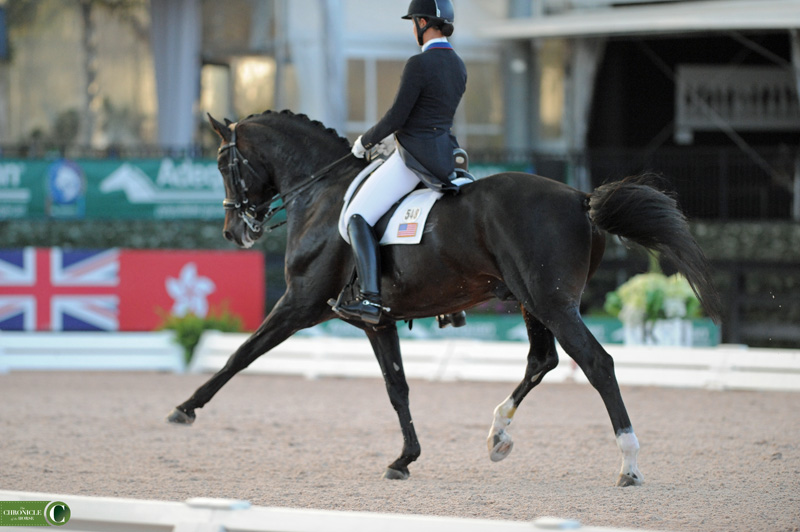 "That was beyond fantastic," Dover said of Lyle's ride. "That is world-class riding on a world-class horse at a world-class show with a world-class team. It just could not be more exciting and better, for America but also for Adrienne and for the group of them, because that was a test that in any arena in the world would have gone against the best in the world and been right there. When people are getting a 79, you saw the scores go to there with top judges."
Sabine Schut-Kery took second with a 73.109 aboard Sanceo, a horse who is quite new to the Grand Prix level.
"Everything went pretty fast," Schut-Kery said. "This is only our third Grand Prix. But he gives me a good feeling. I'm not worried. And to be named to a team, that's amazing, especially in such a short time. That's very thrilling and exciting."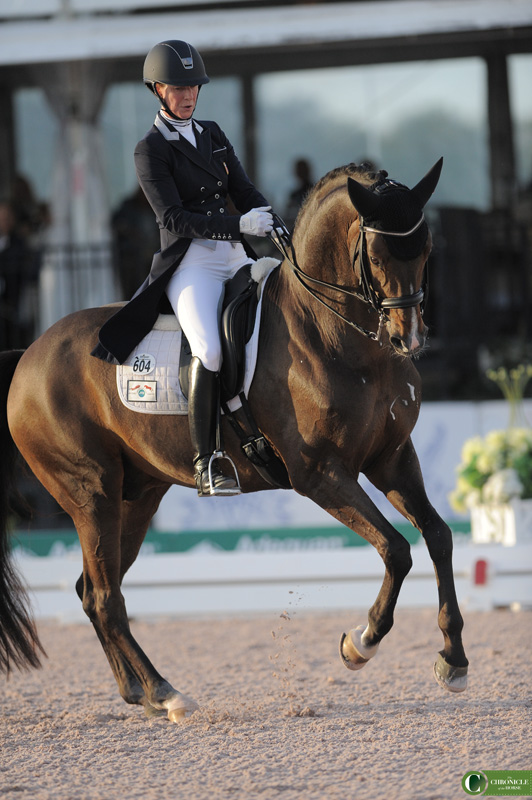 Rounding out the American contingent was Olivia LaGoy-Weltz riding Lonoir to the third-best score of the night, a 72.80. The drop score in this round was Ashley Holzer aboard Havanna 145, scoring a 69.04. Last year Holzer switched flags from her native Canada to ride for the United States, and this was her first Nations Cup appearance for the stars and stripes.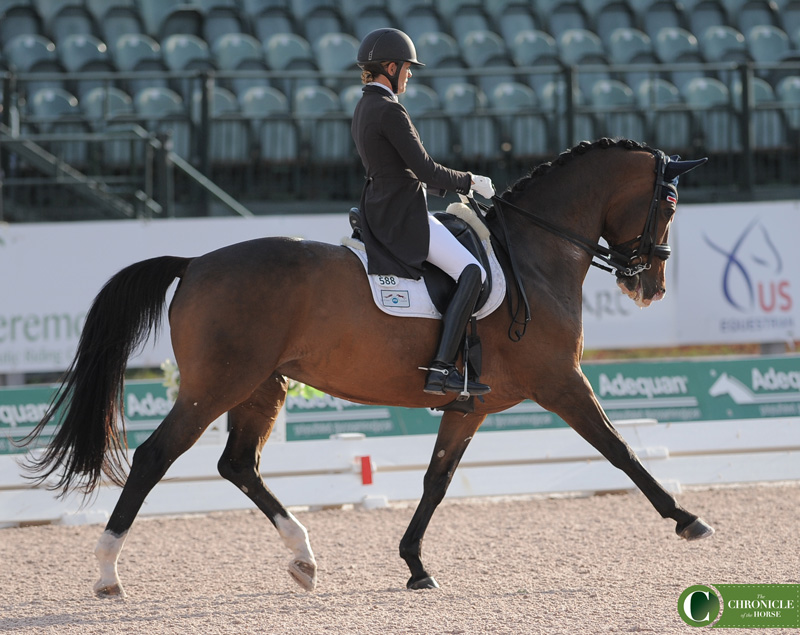 "I am so proud of all of them," Dover said. "Ashley is on a 10-year-old mare. Sabine's horse just came out here and is really doing his first season of Grand Prix like this. It's amazing, and it's beautiful to look at. It's beautiful riding on a beautiful stallion. What could be nicer?
"And then the whole group of them with Olivia and Kasey [Perry-Glass] winning the three-star," Dover continued. (You can read about Perry-Glass' win in the CDI*** here.) "And we still have Steffen on the other coast, so it's a very strong group. We're very excited and thrilled."