New Orleans—Dec. 9
Eventers flocked to the Big Easy for four days of education, honors and discussion at the U.S Eventing Association's Annual Meeting and Convention, held at the Sheraton New Orleans hotel.
As always, safety was a major topic, and a new high performance plan, a look back at the FEI World Equestrian Games, an emphasis on officials, and a lively Hall Of Fame night kept attendees busy.
USEA President Carol Kozlowski addressed members at the annual meeting of members luncheon. She had the audience laughing as she put on a raincoat and hat, which described the year as a whole for many eventers.
Twenty-eight events were lost in 2018 due to weather or permanent cancellation. That brought the number of starters down by 3,272. The USEA receives a large portion of revenue from a starter fee, which they get each time a horse a rider goes down centerline. If a rider scratches or an event cancels, the USEA refunds that fee. As a result, the organization finished with a net loss of nearly $69,000.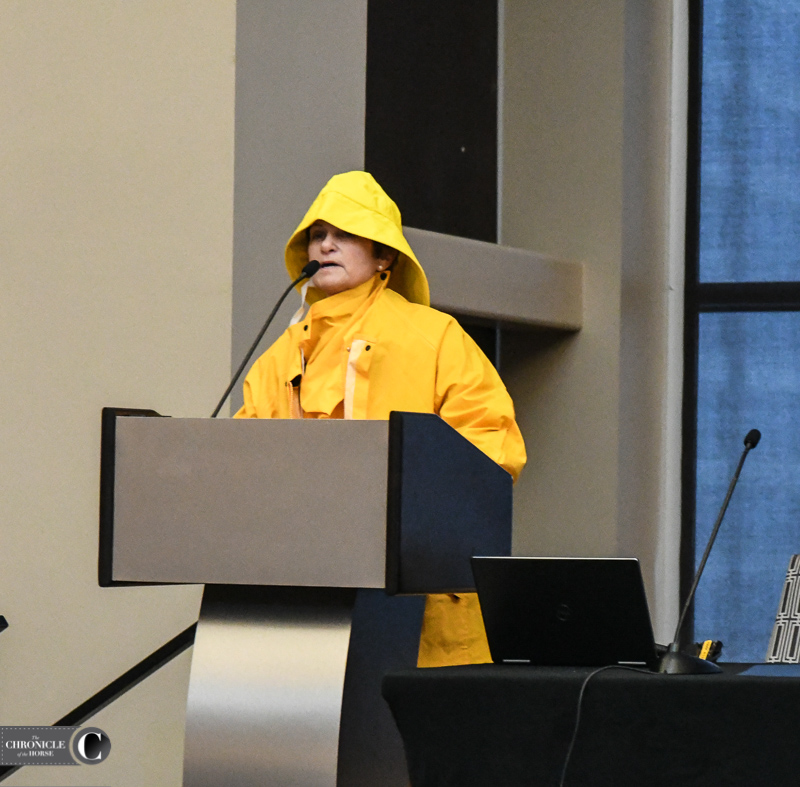 "That was enough to wreck havoc on our budget. Worse than that in my book was the widespread depression it caused our riders and our organizers. I won't launch into a philosophical debate about climate change—I'm going to insist our conditions will change in 2019," said Kozlowski.
At the August Board of Governors meeting, Kozlowski said the USEA had to "tighten our belts" and make some tough decisions, including turning down funding for new programs.
Because the USEA is careful with its money, it's still operating with zero debt and has significant cash reserves, according to treasurer Morley Thompson Jr. The organization has a $68,000 surplus. He said the USEA was trending behind budget all year and ended with a $100,000 loss. He stressed that it's not a trend that can continue to be allowed. At the mid-year meeting in August, the board voted to increase membership fees by $10 for the first time in 11 years to help make up for the loss. Fees will now be $95.
Kozlowski also noted that she believes the slip in starters is related to entry level riders competing at unrecognized events.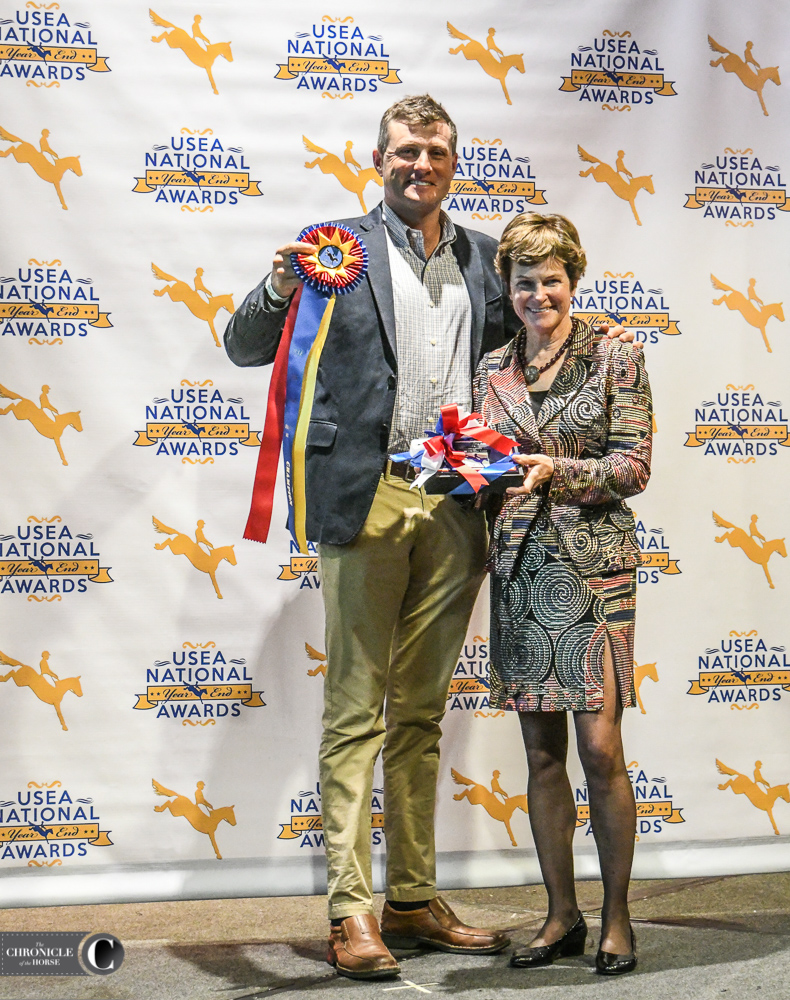 "To be honest, they can enjoy our sport at a lower cost," she said. "The good news is, they're interested in our sport. The bad news is that as these unrecognized events grow in popularity, we haven't seen a positive impact on our starters. As an organization that measures much of its successes and determines a substantial portion of its budget based on starter fees, it would give the appearance that we're losing a little bit of ground. We've had the discussion in the past about how to make our competition costs as low as possible for organizers and riders alike, while keeping the standards of education and training of officials and designers in place. There's no easy answer. It's tough."
USEA CEO Rob Burk mentioned that the Adequan War Horse Event Series, held at the Carolina Horse Park in Southern Pines, North Carolina, is in talks with the organization to work together and help encourage participants to join.
Representatives from USEA affiliates also brainstormed ways to get their members to join. Many recognized events already offer intro or starter divisions, and DX Eventing, a derby cross competition, is still in its infancy but looking to expand.
"We've got to get a little creative," said Kozlowski. "We've got to look for ways to make running an event under the USEA attractive and affordable. I look forward to expanding our menu with organizers as we look to meet the needs of riders getting their feet wet and looking to keep costs as low as we can."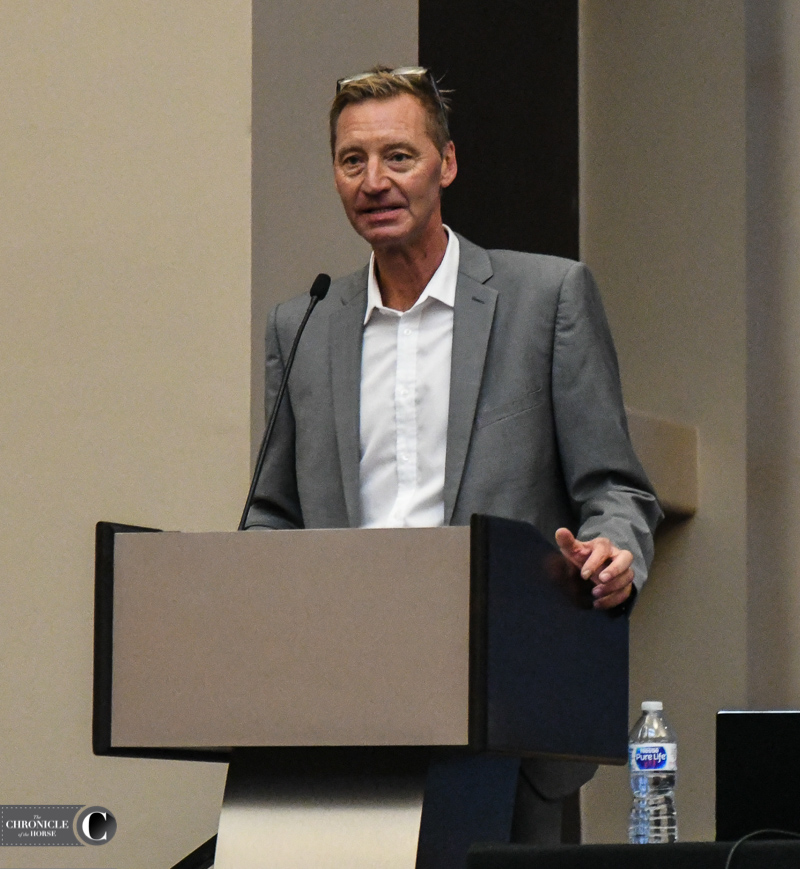 U.S. Equestrian Federation high performance director Erik Duvander outlined the strategic plan for the eventing team in two open meetings. At this time last year, Duvander had just taken on his position and had 10 months to prepare for the WEG. Now that he has a full year under his belt, he said he has more of an understanding of the U.S. eventing culture.
The mission of the U.S. Eventing Team strategic plan is to create an environment where U.S. riders learn how to succeed at championships, and the philosophy is a "relentless pursuit of our mission. Every day is committed to creating a winning team." Another goal is to detect talented riders and put them on the right pathway for success.
"My position in this role is playing the long game," he said. "I don't have a magic wand or the time or belief to just put all the efforts in the queue and try to create a medal. I think it's building a system that's going to last a long time. At the end of the day the job is to win medals on the world stage."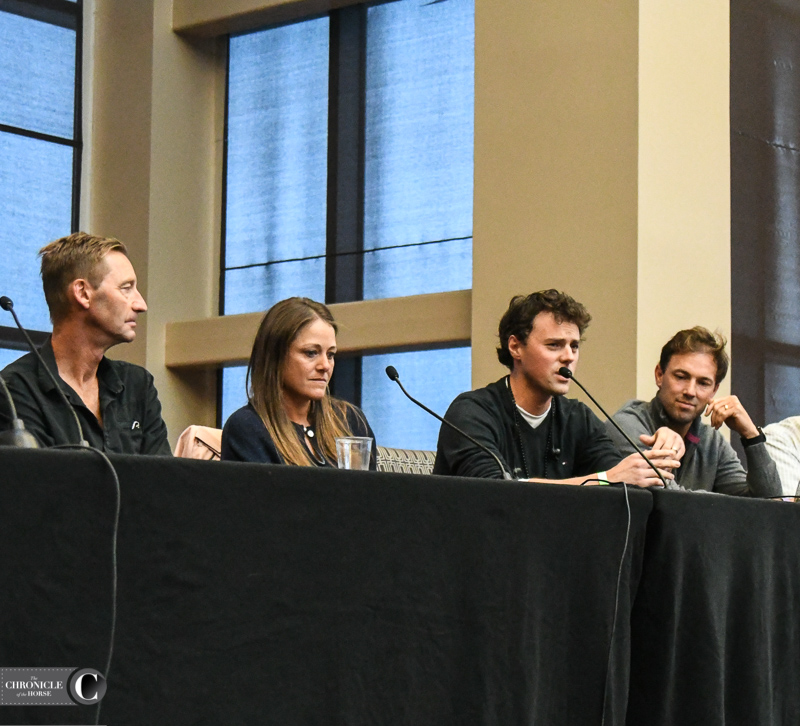 To that end, Duvander said there are plans to hold unofficial Nations Cup competitions at events like the Mars Inc. Bromont CIC*** (Canada), and possibly the Cloud 11-Gavilan North LLC Carolina International (North Carolina) and the Plantation Field International (Pennsylvania).
While the loss of the Great Meadow International Nations Cup (Virginia) next year will mean one less official Nations Cup for the team to target, the plan is to still use the Aachen CCIO****-S (Germany) and the Boekelo CCIO****-NC-L (the Netherlands) to practice in a team environment as riders prepare for the Pan American Games (Peru) and the 2020 Olympic Games in Tokyo.
Because the team failed to qualify for the Olympics at the WEG, the Pan Ams will be critical for qualification.
"I believe if we'd had one more year before the World Games we would have looked a lot different, but time was against us," Duvander said. "Some people think [qualifying at the Pan Ams] is a burden. I think it just gives us another opportunity to practice what we need to be good at as a team and producing on the day at a championship. That to me could be used as a good thing to develop our team for the Tokyo Olympics."
The high performance program will feature talent identification at elite, development and emerging levels. There's hope to bring in more specialized trainers for each phase to be involved in team training days.
Each rider will have an individual performance plan for each horse, to be in place by January 2019 as the team prepares for Tokyo.
A new performance advisor group has been created to bridge the gap between the Eventing-25 program and the elite program. The group will be a performance-based group of diverse stakeholders in the sport, and they'll make recommendations for the training squads and lists and national and international travel funding.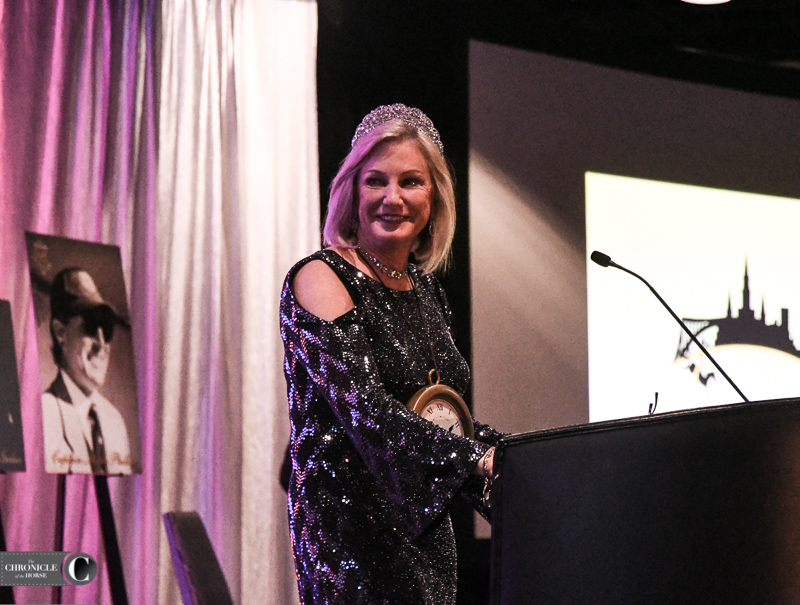 Tidbits
• 365 members attended the convention.
• Membership was 12,892—down by 15 members from 2017.
• 221 events were run in 2018, but 28 were canceled due to weather or other factors.
• As an affiliate of the U.S. Equestrian Federation, the USEA will require SafeSport training for members that compete at preliminary and above, since they must be USEF members. Training will also be required of the Board of Governors, USEA staff, and any groups of people who interact directly with youth, such as ICP instructors, young rider coordinators, chefs d'equipes for the FEI North American Youth Championships and adult rider coordinators.
• $177,000 in grants were given out at the USEA Year End Awards luncheon, with Savannah "Woodge" Fulton taking home one of the biggest honors—$45,000 from David and Cheryl Lenaburg's Wilton Fair Grant, which will allow her to train overseas. She's chosen to head to Germany to work with Michael Jung. Amateur rider Frankie Thieriot Stutes also won big, taking home the $50,000 Rebecca Broussard International Developing Rider Grant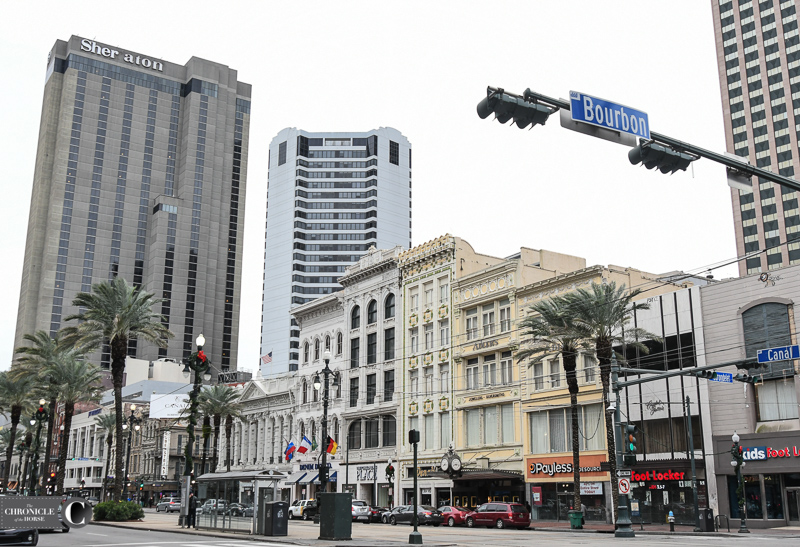 • The Hall Of Fame celebration inducted Karen O'Connor, Dr. Marty Simenson, Kerry Millikin's Out And About, Tim and Nina Gardner, Howard Simpson and Captain Mark Phillips.
• Boyd Martin earned the World Equestrian Brands Rider of the Year award. He rode 21 horses to earn 978.5 points.
• Karen O'Connor led a lively discussion with Lynn Symansky, Nina Gardner and Jonathan Holling about the challenges for women in eventing. Riders like Tamra Smith and Frankie Thieriot Stutes weighed in about being mothers and competing, and the discussion also touched on whether the USEA's Leading Lady Rider of the Year award should be changed or abolished. The last time a woman won Rider of the Year was in 1981. The Lady Rider of the Year trophy, the Essie Perkins Trophy, donated by June McKnight and first awarded in 1977, has a lot of sentimental history, and the group debated how best to repurpose the award while still remembering the meaning behind it.
Some felt that the way the Rider of the Year points are calculated—quantity, rather than quality, should be changed. Whether it was lining up with FEI points, which count a rider's top 6 results each month, or creating a men's and women's year end award, the group left with a lot to consider.
• Eventingvolunteers.com and the volunteer app are getting more popular among USEA-recognized events. This year 123 events used the app to sign up volunteers, up from 72 last year. This year's leaderboard winner was Vicki Reynolds of North Carolina, who volunteered 330.25 hours.
In the volunteer committee open forum, representatives from different areas brainstormed ways to reward volunteers that worked large numbers of hours but wouldn't be able to beat the top volunteers on the leaderboard. Some volunteer coordinators have found that those volunteers drop off towards the end of the year because they get discouraged.
Carolyn Mackintosh of the Maryland Horse Trials suggested a drawing, which she did with WEG tickets this year. Others suggested rewarding the top 10 on the list or keeping a leaderboard for riders to reward those who don't have much time to volunteer but made the effort. A medal program, similar to the USEA's medal program, could reward cumulative volunteer hours over a lifetime.
We'll have much more from the USEA Annual Meeting and Convention in our Dec. 24 print issue, including a full list of grant and special award winners, a wrap up of the Hall Of Fame winners, a look back at the WEG with team riders and a detailed look at the 2019 high performance plan.