Mill Spring, N.C.—Oct. 29
At the beginning of the year Dylann Ephraimson had her sights on competing in all of the adult jumper finals that she could qualify for, but as the indoor season approached she realized that with her work schedule she was going to have to pick just one. Eventually, she settled on the Washington International Horse Show, held this year at the Tryon International Equestrian Center.
"I just really love the horse show," she said. "Washington was my first indoors as a junior, and it has a special place for me. And when I had to pick one, I liked the fact that it was at this venue; the ring is great. I knew my horse was really going to like the open space and be able to gallop a little bit, so I really wanted to qualify to get back here and really wanted to come back here when I had to pick one of the finals."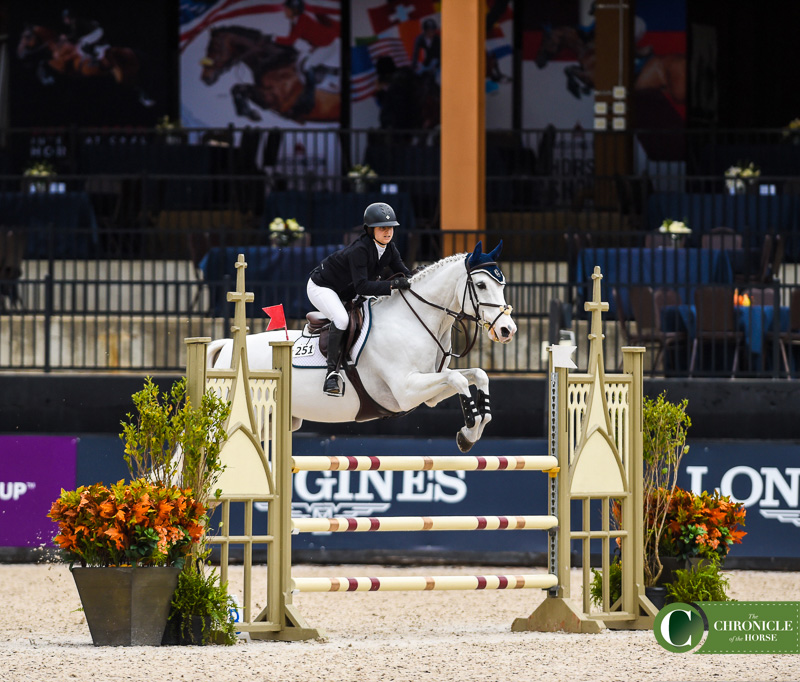 As the last to go in the jump-off for the $10,000 WIHS Adult Amateur Jumper Championship, Ephraimson knew exactly what she needed to do with Vindicator to pull out a victory. And she did just that, stopping the clock in 28.21 seconds, a full second faster than second-placed finisher Stefani Green and Wender R.
"It feels awesome," she said of the win. "I've always wanted to win here, so when I finished, and they called my name I was so excited."
While there may be a bit more pressure when you're the last in, Ephraimson said she tries not to think about it.
"I knew that no matter what, he was going to go in and try his best," she said. "It's so cliché to say he always wants to win. I had a plan, and I was going to stick to my plan, and he was such a good boy and knows his job, so I knew he was going to try to execute it. I knew no matter what we were already jumping off, and [I] didn't jump off last year [with a different horse], so we were already making progress. No matter what happens, I was going to be happy with it."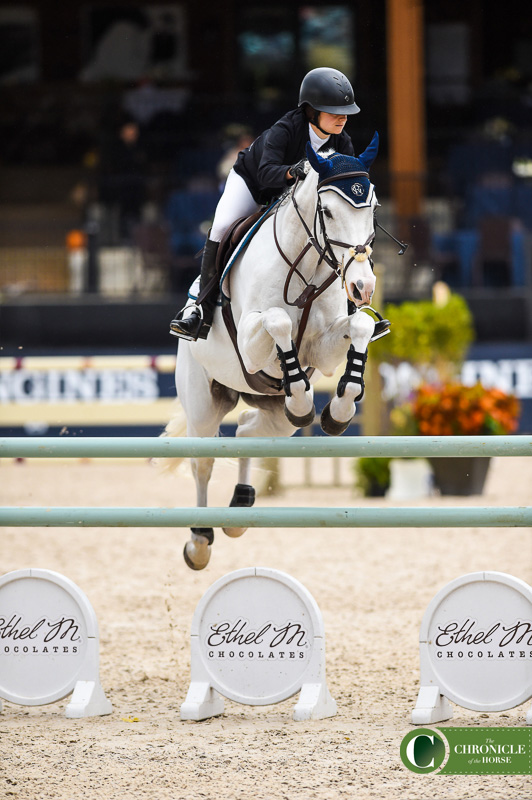 Ephraimson, 26, started riding Margot Bay Farm LLC's 14-year-old Dutch Warmblood (Odermus R—Z. Adermie 12) in December of last year. "Vinny" had a long career in the low junior jumpers and been to all the big shows, so Ephraimson knew she'd found a good partner.
"He's my tried and true steady Eddie; I know he's got my back," she said. "He was an adjustment for me because the horse I had [previously] for a really long time is pretty hot, and he's not, but I'm really glad we got him.
"I just feel so comfortable on him," she added. "He always, when you get to the jump, wants to work it out. He wants to make the distance that you want work. He's pretty smooth and consistent, and I just felt so comfortable on him, and I knew that he would be ready to go into the ring Day 1 which was really important to me. So I was really comfortable and really wanted to ride him because of that."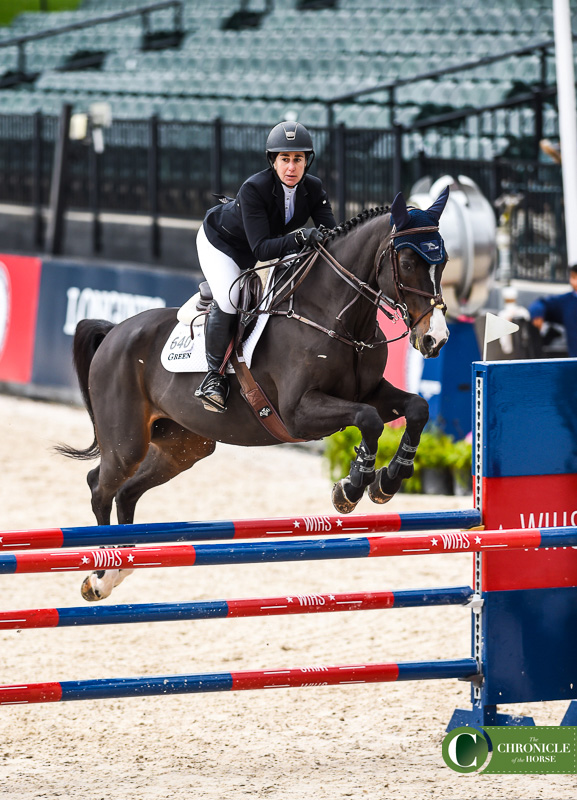 Ephraimson works full-time in New York City in banking, so it's a balancing act commuting to Michael DelFiandra's Grafton Ridge LLC in South Salem, New York, but the pair have stuck a good chord.
"I started riding with him when I first became an amateur, and he's always been a mentor for me and someone I've really felt comfortable training with," she said. "It's really been a balancing process getting up to the barn to ride and to horse shows, but thankfully Michael and his whole team helps to make it work."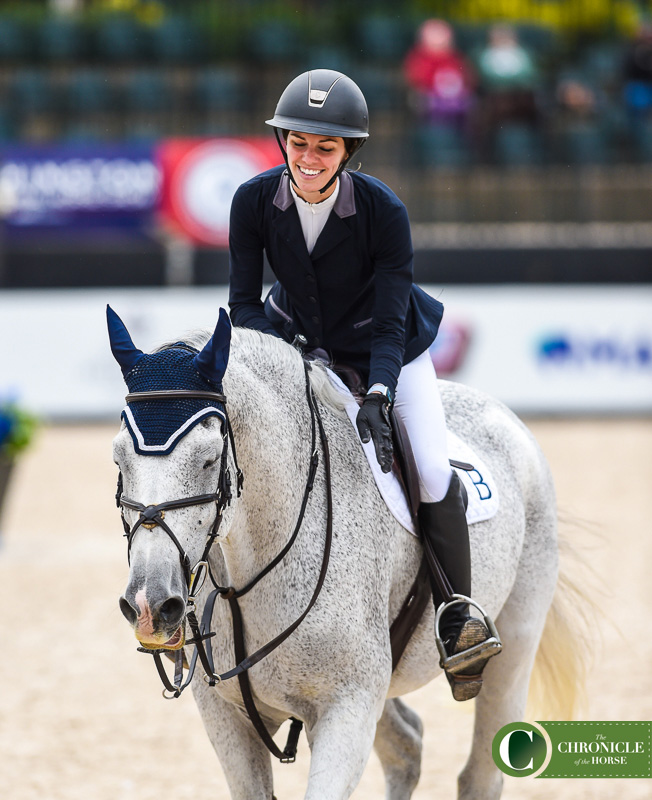 A Successful Swan Song
Before Kaitlyn Kiely headed into the ring for the $10,000 WIHS Children's Jumper Championship, her trainers T.J. O'Mara and Max Amaya had some simple advice for her: "Keep your eyes up, sit tall at the jumps. Good luck and have fun."
While their jump-off round didn't go entirely to plan—Kiely added in the double—she still set a blazing pace with Sekhmet De Keralys to win in the 10-horse jump-off.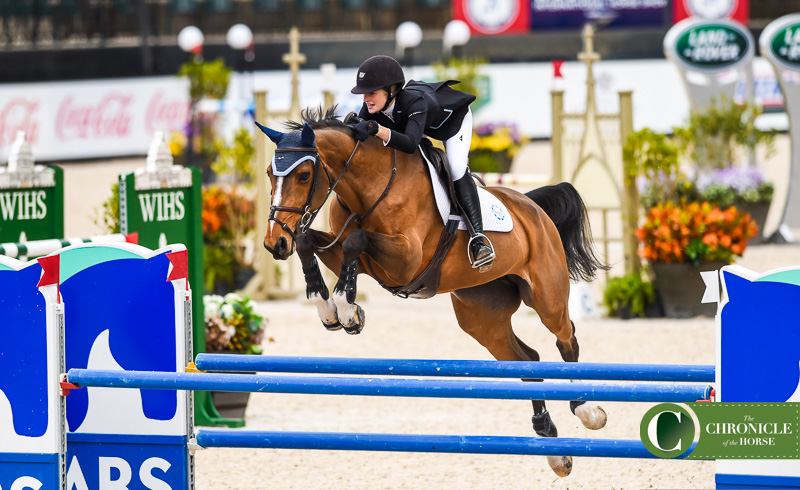 "I thought today's course was a lot more difficult from our warm-up course yesterday," she said. "I feel that it was one of our better rounds with me and 'Skippy' because the past few months we've been having rails, but today we didn't."
And what made the difference?
"Going through the turns and then sitting up really tall at the jumps especially the left to left jumps for Skippy," the 16-year-old from Rumson, New Jersey, said.
Kiely first started showing Skippy at the Winter Equestrian Festival (Florida) this year, and Washington marked their last show together, as the 13-year-old warmblood mare owned by Marleeen Melchoir will be retiring from the show ring and heading to a breeding career.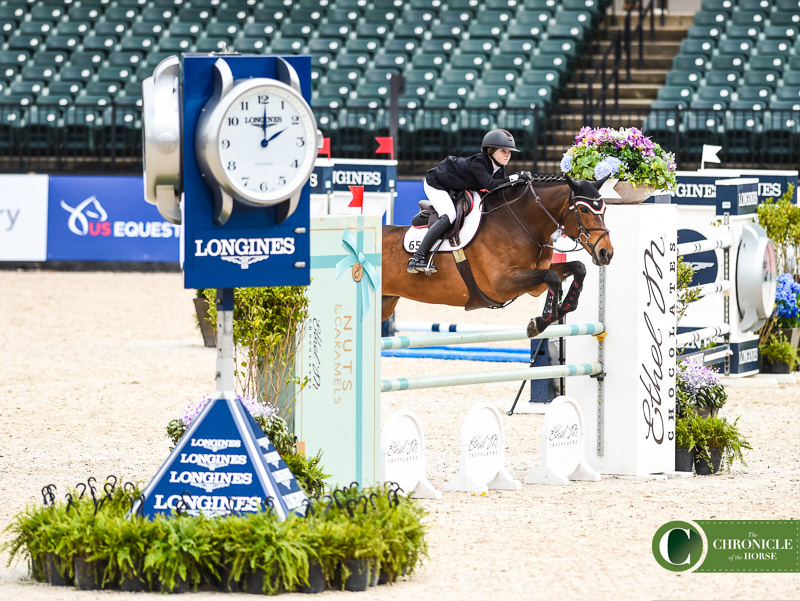 See full results.

The Chronicle will be on-site all week bringing you stories and photos on all the big winners. See our coverage here. Want more? Don't forget to pick up a copy of the Nov. 22 issue of the magazine. What are you missing if you don't subscribe?