Lexington, Ky.—April 24
Up until Tamie Smith swung her leg over EnVogue for the Land Rover Kentucky CCI4*-S, her day had not gone to plan. After sitting second after dressage in the five-star with Mai Baum, their trip to Kentucky took a heartbreaking turn when they incurred 11 penalties for knocking a frangible pin at 24A, the first part of the Park Question coffin, dropping them to 18th.
So when she tacked up her first horse in the four-star, she was eager to turn the day around. Danito was tied for third heading into cross-country, but they had a refusal at 11C, the Root Cellar, before parting ways at 15A, the Whittingham Corners. She withdrew her second mount, Passepartout, so dressage leader EnVogue was her last hope.
And boy did she deliver. Over a course that saw only 14 jump-penalty-free rounds from 40 starters, Smith added just a handful of time to maintain her lead. She's got 2.9 penalties in hand heading into tomorrow's show jumping.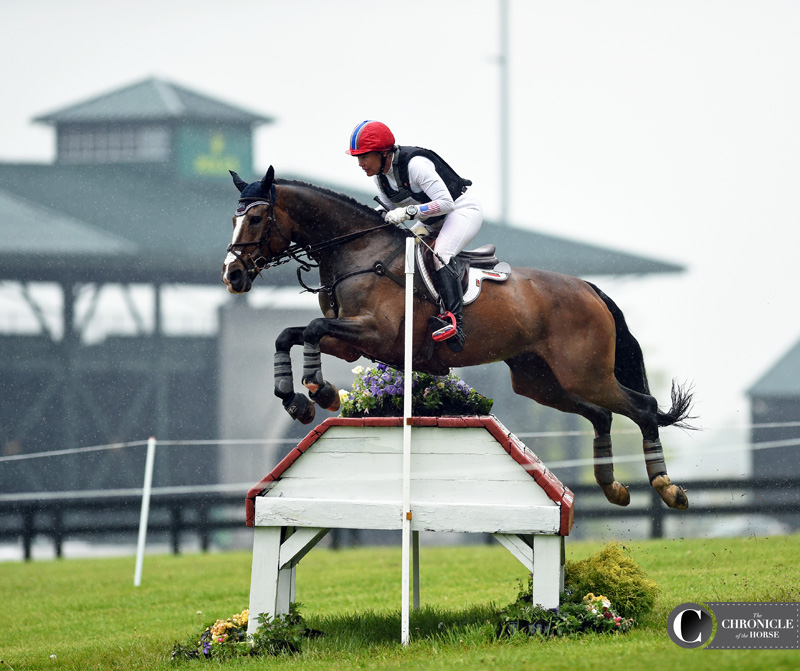 As the weather deteriorated, time penalties, eliminations and withdrawals piled up.
No one finished under the optimum time, and only two riders finished with single-digit time penalties.
Alyssa Phillips and Oskar were the fastest pair of the day. Their 5.6 time penalties sent them up soaring up the leaderboard from 15th place to second going into show jumping.
"It definitely rode very tough and big," Smith said. "On EnVogue, it was a blast. I scratched Passepartout because it was riding really difficult. I got on him and warmed him up, and he felt a little sticky off the ground. He's lost his confidence a little bit and probably came out of the box a little too strong at the beginning of the season, and it kind of shook him up a little bit. I think we need to take a few steps backwards. Danito went out and was great, and those double corners [fence 15AB] were riding really tough, and I made a bad decision, and he's green."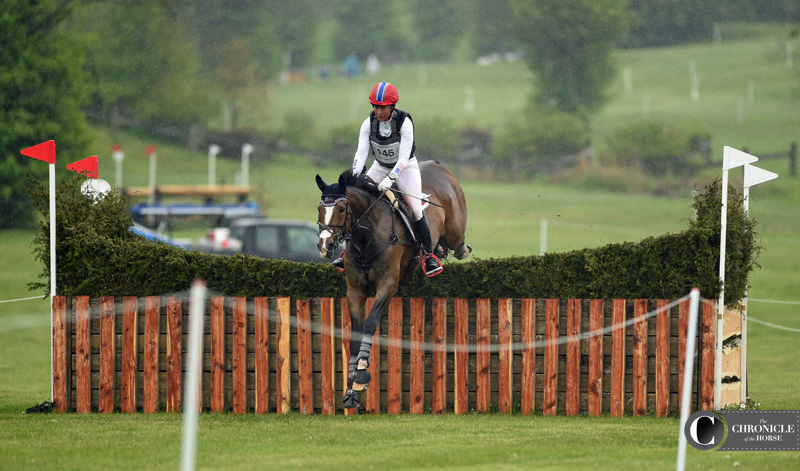 EnVogue had a few issues on cross-country in her lead up to this event, but she had no problem today over Derek di Grazia's course.
"She was the star," Smith said. "It was so much fun to zip around on her, especially because she was so green in the deep mud at Tryon [CCI4*-L (North Carolina)] last fall, and she just came out like a beast and was so quick on her feet. It was really fun. I was originally entered in the five-star, but I dropped her down, and I'll do another four-long. I was a little bit like, 'Gosh, maybe I should have kept her in it,' but you can never second-guess your gut. The slow way is always the fast way. I'm hoping to have a good result at Jersey [Fresh] and take her around the Maryland Five-Star this fall."
Four riders withdrew their horses before cross-county; two retired on course, and 16 were eliminated, including:
• Eight rider falls: Tamie Smith and Danito, Lauren Nicholson and Landmark's Monte Carlo, Sara Kozumplik Murphy and Rubens D'Ysieux, Kyle Carter and Reddy or Not, Castle Larchfield Purdy and Lauren Billys, Woods Baughman and C'est La Vie, Nilson Moreira Da Silva and Rock Phantom, Lynn Symansky and RF Cool Play.
• Eight riders eliminated through refusals: Joe Meyer and Clip Clop, Kimmy Cecere and Landmark's Monaco, Lauren Lambert and Fantastique, Zachary Bryant and Direct Advance, Colleen Rutledge and Confidence Game, Sophie Click and Quidproquo, Megan Sykes and Classic's Mojah.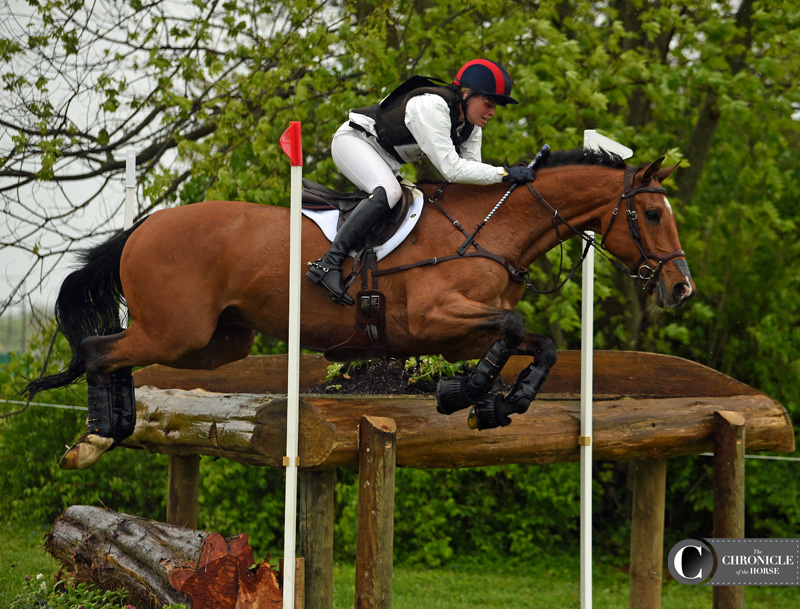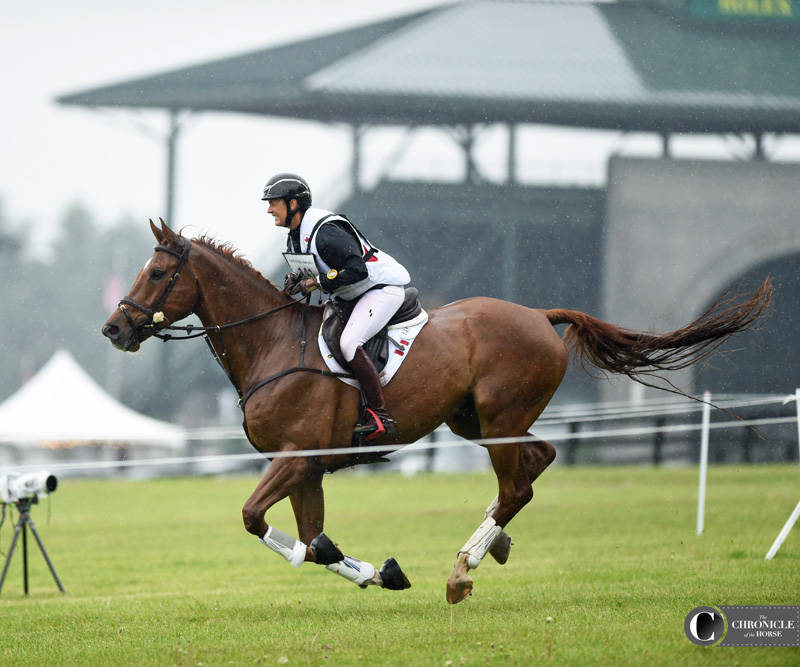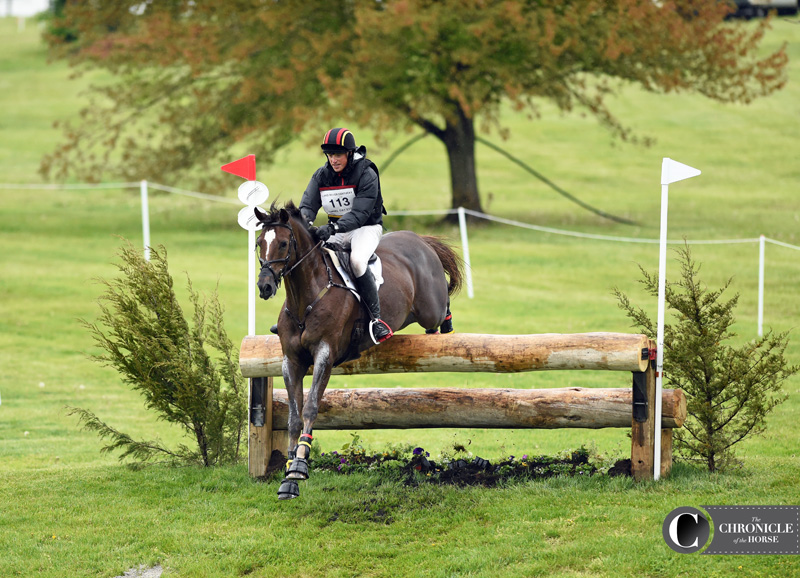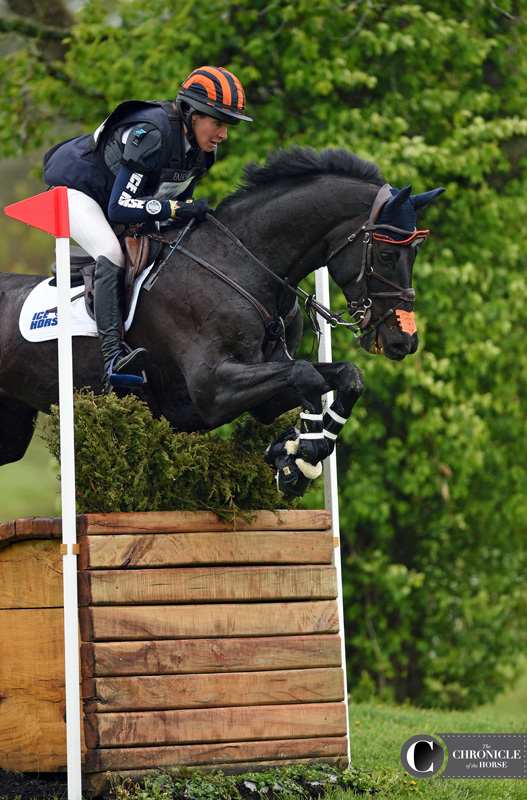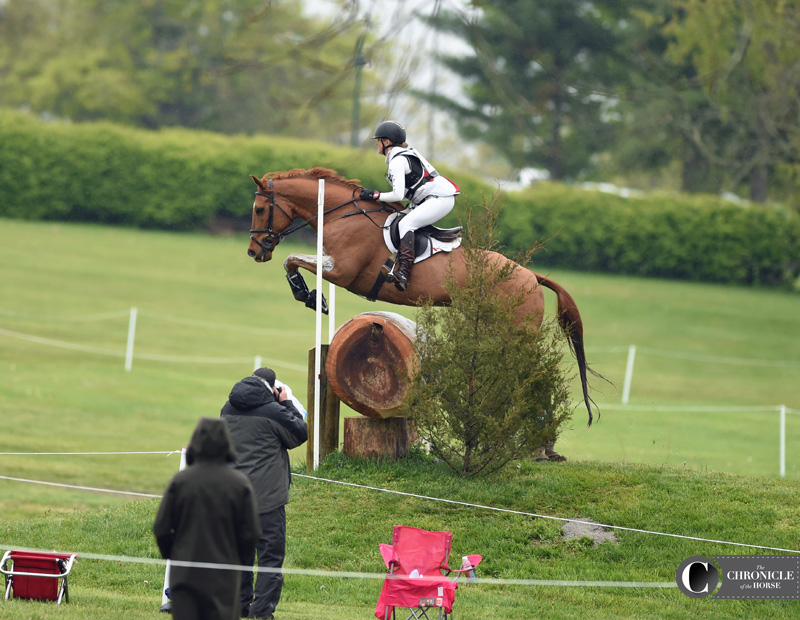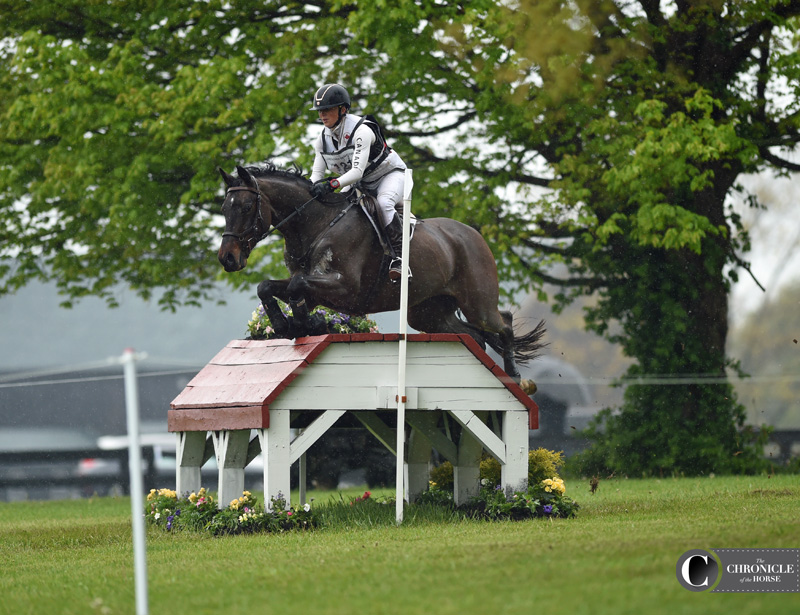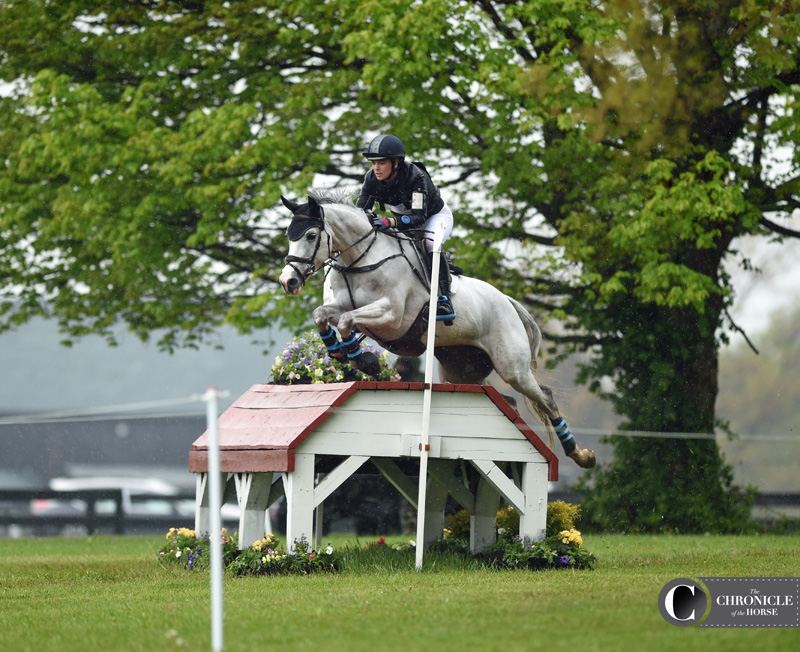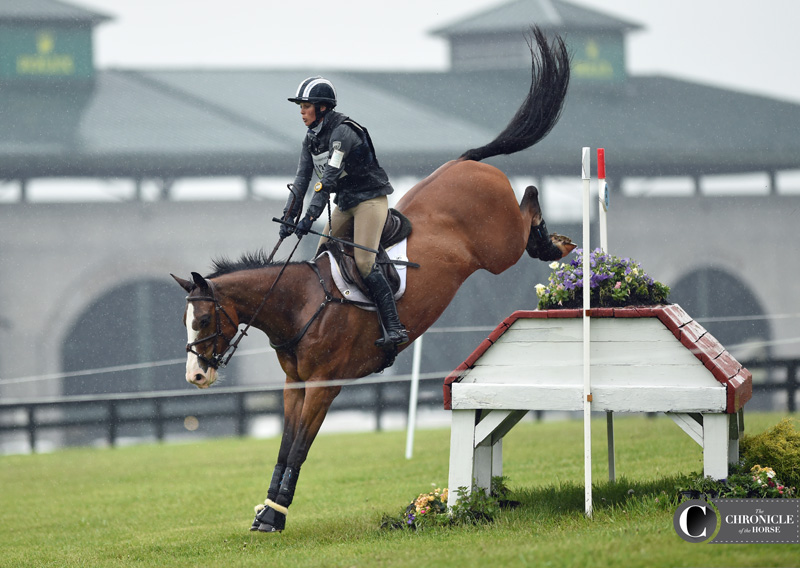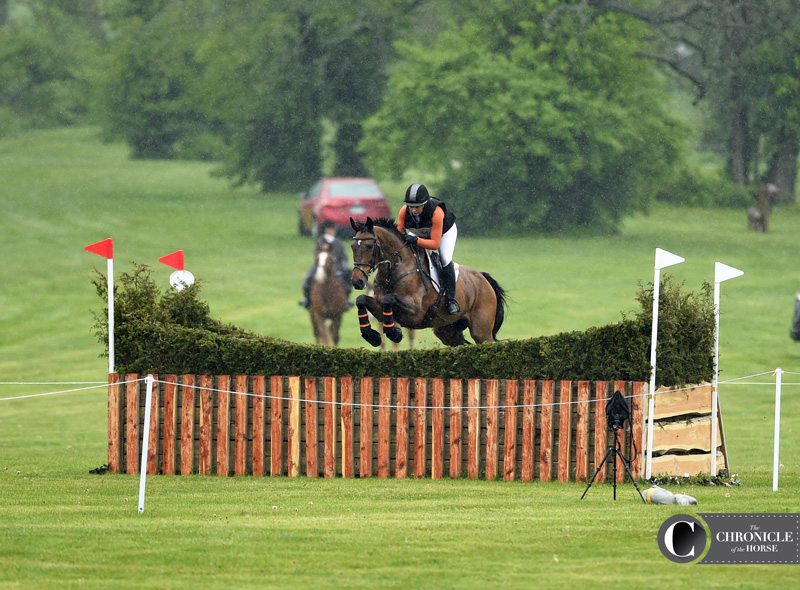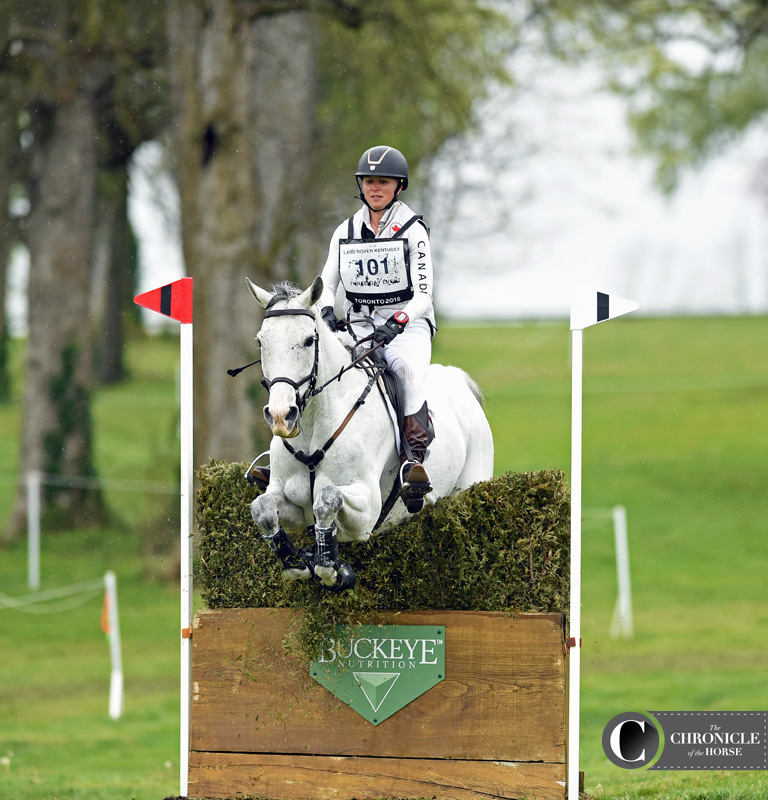 For full results, click here.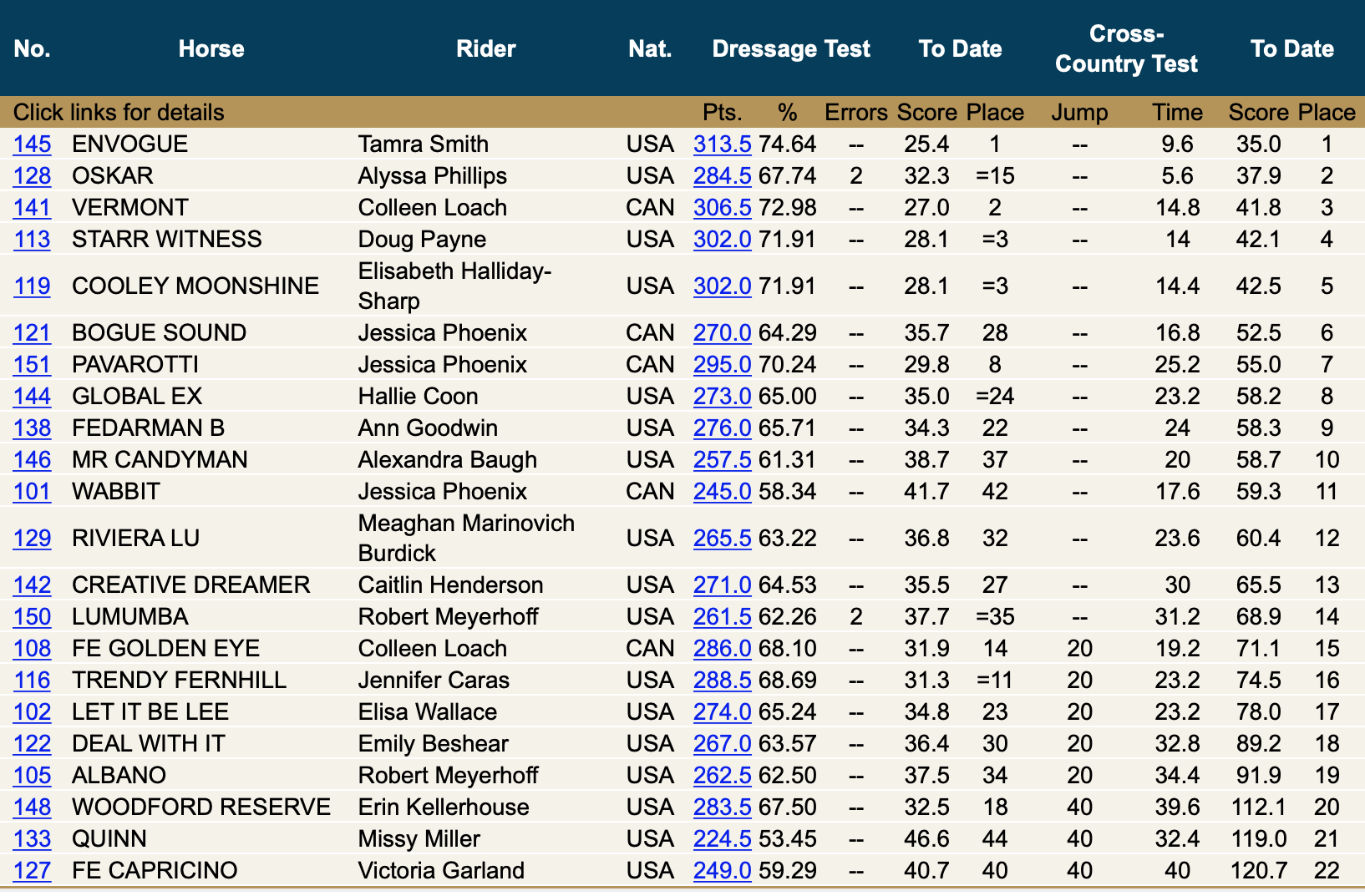 The Chronicle of the Horse will be on-site all week for the Land Rover Kentucky Three-Day Event bringing you reports from each round of competition, beautiful photos and stories from the competitors. Follow along with all of our coverage here, and be sure to read our May 17 Kentucky Results issue for more in-depth coverage and analysis of the event.