Lexington, Ky.—April 22
If you asked Tamie Smith how she thought her dressage test would go with EnVogue a few minutes before her ride, her answer would've been less than optimistic. The 16-year-old Hanoverian mare (Earl—Laurena, Lauries Crusador) had taken exception to the cameraman posted in the warm-up area for post-ride interviews.
"My mare was actually completely freaking out at the camera in the warm-up, and I couldn't even get there down at that end, so I thought I had no chance," Smith said of their ride this morning in the Land Rover Kentucky CCI4*-S.
Once the pair got into the arena and the camera was stationed on the ground rather than on a riser, EnVogue settled.
"She went down there and took one look at the camera and went, 'OK, now he's down on my level, so I'm OK,' " Smith said. "Then she went super, really rideable and expressive and just really showed off. I was really proud of her."
The mare earned a 25.4 to take the lead over Canada's Colleen Loach and Vermont, who are sitting on 27.0, heading into tomorrow's cross-country.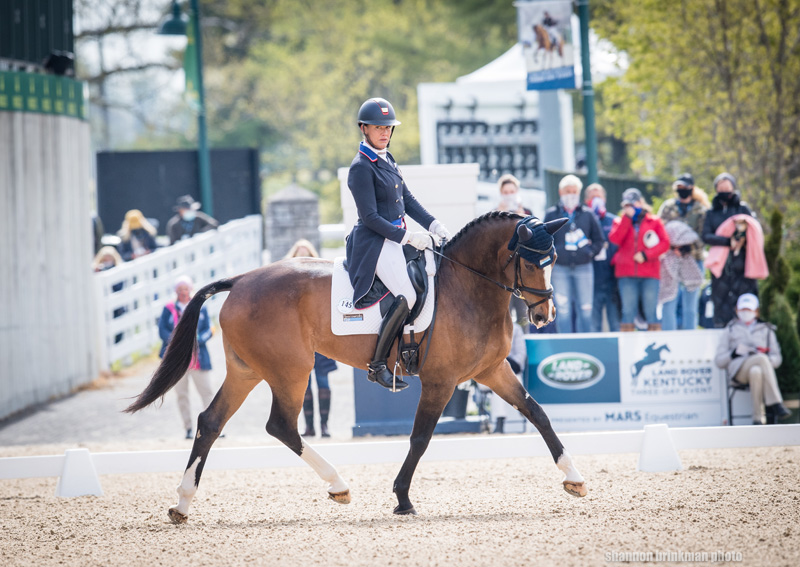 Smith, who is based in Murrieta, California, brought her top horses east this spring, and initially entering EnVogue in the five-star at Kentucky. But after some issues during their preparatory events, Smith decided to swap her to the four-star division instead.
"This spring she came out, and she just wasn't really her attacking self out on cross-country," Smith said. "I went to Red Hills [Horse Trials (Florida)], which in hindsight wasn't really the best idea to take her that soon in the season. I just really want to set them up for success, and there wasn't a lot of success, and I just had to stop and reflect and go, 'Is this really the right thing for her?' I think she needs to do another four-long before maybe doing Maryland's five-star."
Smith's score helped break Thursday's three-way tie for the lead, which she had held on her other four-star ride,  Danito. Danito now sits in equal third place on a score of 28.1, tied with Doug Payne on Starr Witness and Liz Halliday-Sharp on Cooley Moonshine.
Initially, the four-star riders were supposed to go cross-country Saturday morning, but with an almost 100 percent change of rain forecasted, the cross-country schedule has been flipped in an effort to preserve the ground for the five-star contenders. Now, the four-star will begin at 1:45 p.m., and Canadian Jessica Phoenix will kick off the division with Wabbit.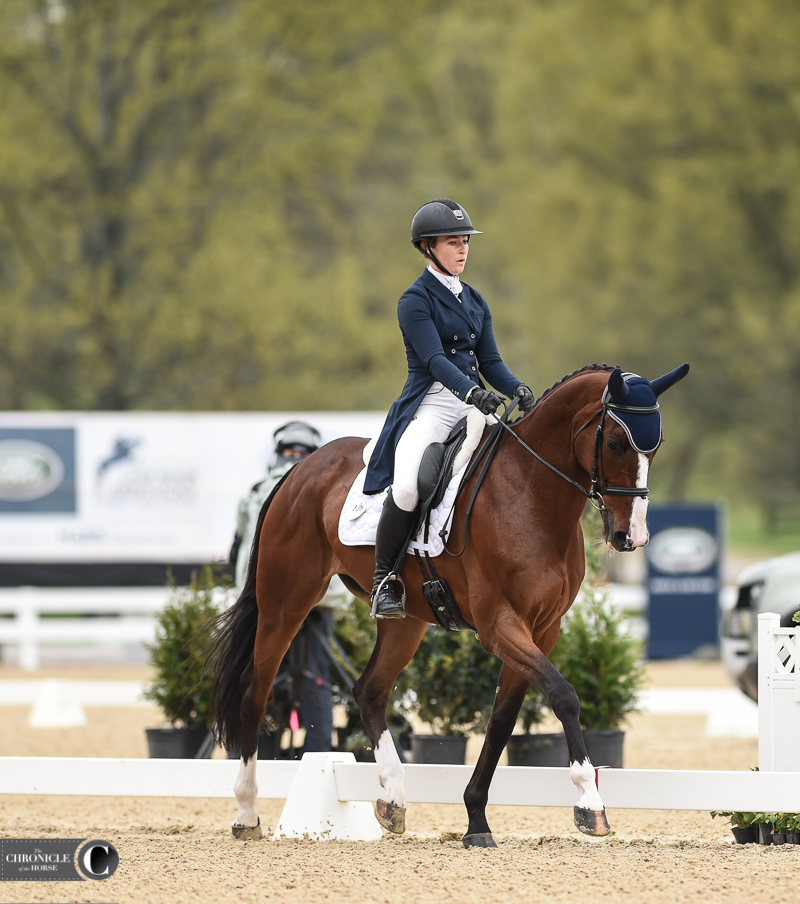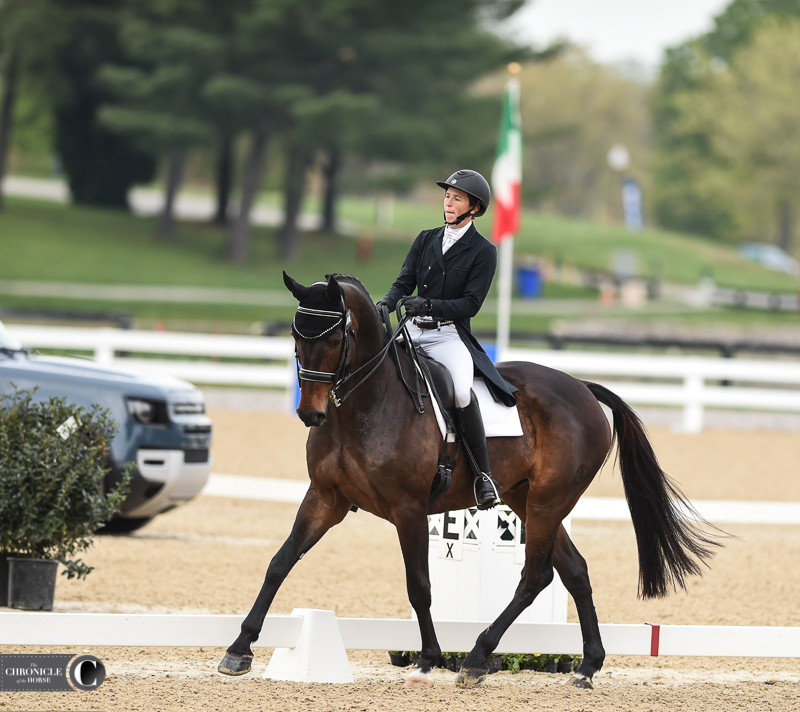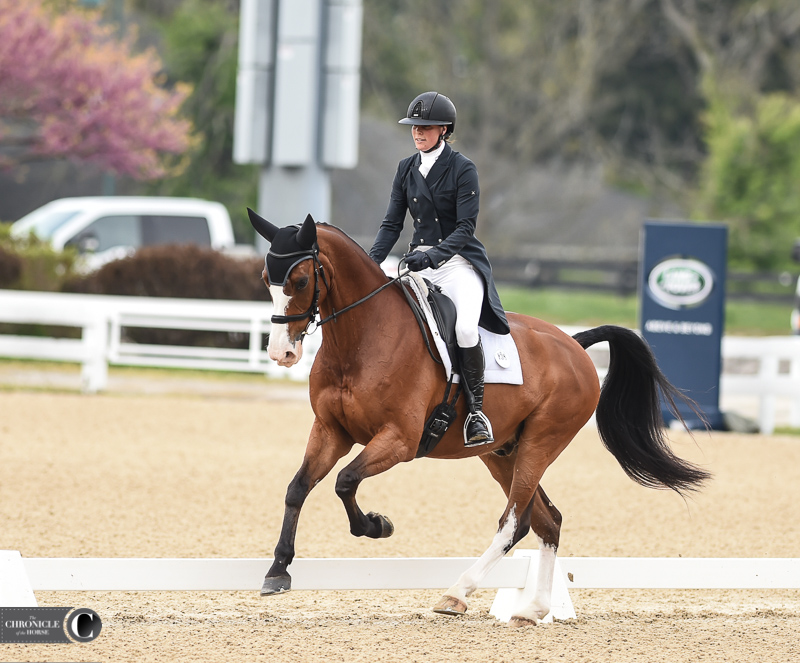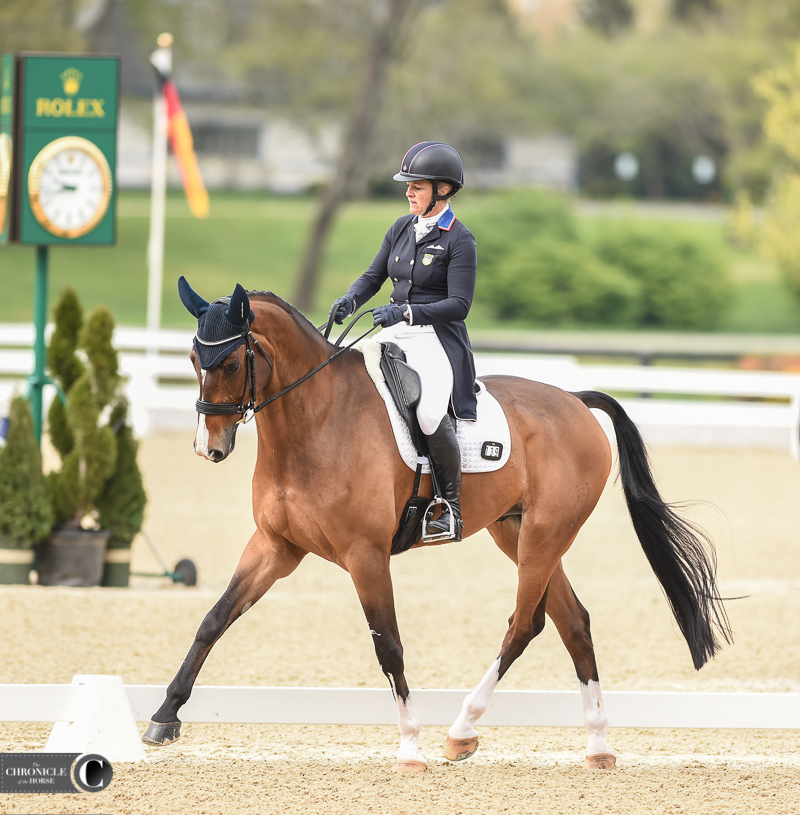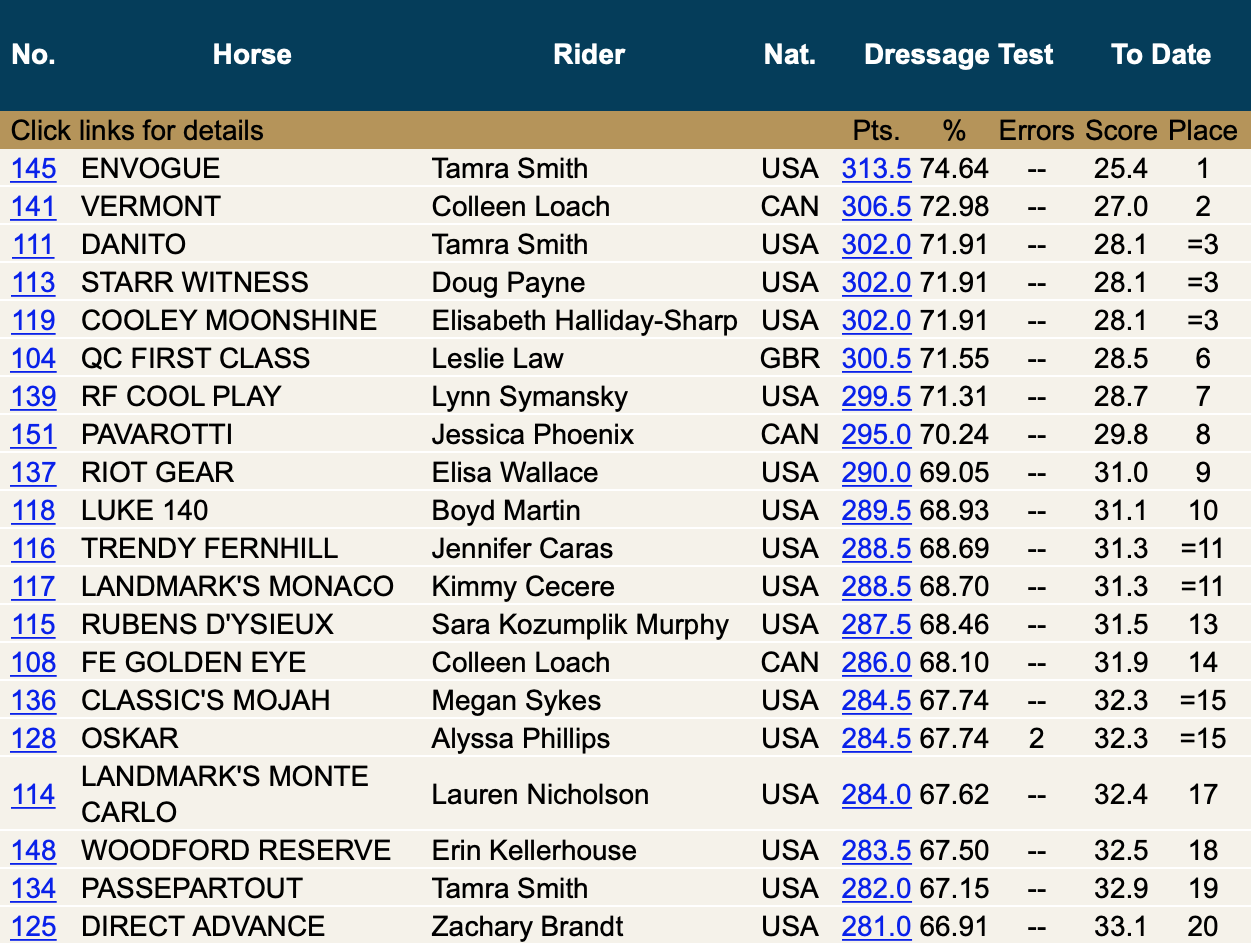 For full results, click here.
Click here to see a course map.
The Chronicle of the Horse will be on-site all week for the Land Rover Kentucky Three-Day Event bringing you reports from each round of competition, beautiful photos and stories from the competitors. Follow along with all of our coverage here, and be sure to read our May 17 Kentucky Results issue for more in-depth coverage and analysis of the event.