"No" is not a word in Emily Sheveland's vocabulary. The road to medical school hasn't been easy for Sheveland, but she hasn't let anything slow her down.
In the second grade, Sheveland, now 22, was diagnosed with dyslexia.
"Pretty early on I knew I was just bad at reading, but I kept trying and trying and going to tutoring all the time," said Sheveland.
As a way to get her to try a little harder in school, Sheveland's father, Larry Sheveland, promised that if she received good grades, she could get a pony in fifth grade.
"Secretly, I think he thought I was going to outgrow the whole pony stage by then, but it didn't happen!" said Emily.
Using horses as her inspiration Emily met his challenge, and she began riding with Emily Elek-Burtard at Stonewall Farms in Ixonia, Wisconsin. She took the typical route up through the pony hunters, but soon jumpers captured her attention. She later moved to grand prix rider Aaron Vale in Ocala, Florida, and worked up to the high junior jumpers. Emily went on to ride in various competitions throughout her junior and young rider career, including USHJA Emerging Athletes Program, USEF Pony Finals (Kentucky), FEI North American Junior and Young Rider Championships (Kentucky), and USEF Prix des States (Pennsylvania).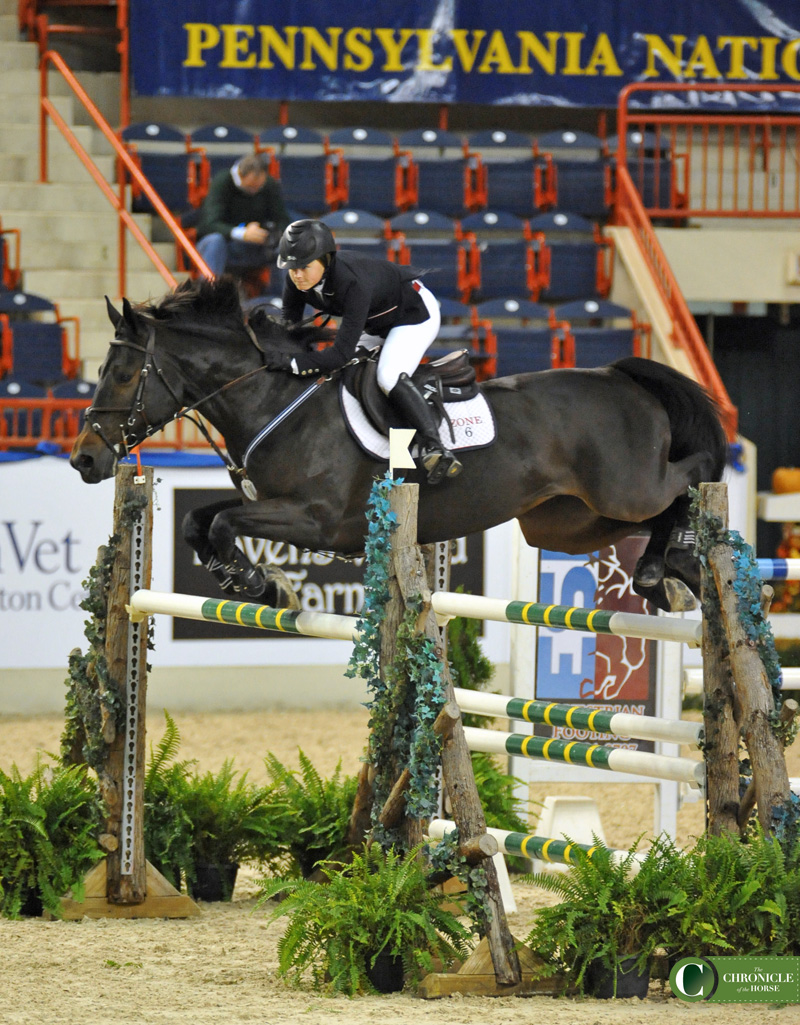 Emily, of Oconomowoc, Wisconsin, said that the auditory learning aspect of riding makes comprehending instruction much easier than if the information was handed to her on a sheet of paper.
"I wasn't good at school, but I could ride, so that was a confidence builder, for sure," said Emily.
Just as dyslexia made school difficult, rheumatoid arthritis has presented challenges to her riding. She began experiencing symptoms when she was only 16 and was officially diagnosed at 20. After she was diagnosed, Emily was forced to take three months off from riding, and due to the toll it takes on her joints, there were days she couldn't walk from her bedroom into the kitchen.
"I was in the middle of my sophomore year of college and really stressed because I was trying to get into med school and grades are really important," said Emily.
Emily has had to become more in tune with how she's feeling in order to keep riding while managing rheumatoid arthritis, but she said she trusts Vale not to put her on a horse too difficult on her body.
"I used to be able to ride any horse, but now I know I can't ride horses that are heavy because it's too much for my joints," she said. "I just have to remember when I haven't ridden in a week maybe I should ride one, not five."
The periods of time where Emily is out of the saddle due to rheumatoid arthritis flares have become shorter and less frequent as she's gotten older, but she still takes it all one day at a time.
"It's very up and down, like you might be great for a month, and then you might have a bad week," said Emily. "Some days I wake up, and I can ride, and other days it's like I can't function."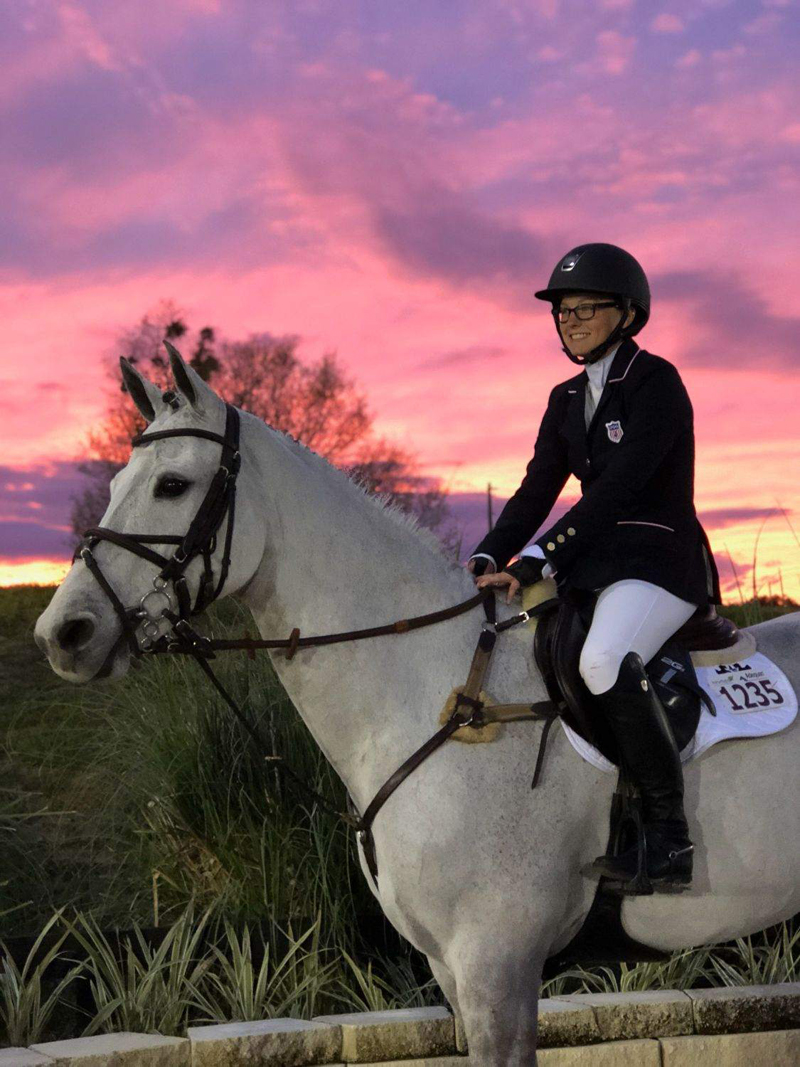 Despite the obstacles facing her, Emily graduated from University of Florida with a 4.0 GPA and is pursuing a degree in Rural Medicine at the University of Wisconsin School of Medicine, a concentration that hits close to home for her.
Her tenacity has served her well, and she recently received a little help in the form of the $25,000 USHJA Foundation Hamel Scholarship for Further Education, which is given to riders of excellent academic standing who wish to pursue higher education.
"A lot of Wisconsin is considered underserved and rural," said Emily. "My grandmother lives in an area that is [underserved] and struggles not only with her house but also being able to get her to the doctor, to the right specialist; it's a lot harder because there aren't physicians around."
Emily plans on working with Marshfield Clinic in Marshfield, Wisconsin, a program that helps spread more resources where they're needed.
"Instead of having one sole hospital, they have a lot of different satellite clinics, so that they can cover more areas," said Emily. "You might work in one small town one day that's 15 miles to the west, but then the next day you might work in one that's 30 minutes to the east."
Emily continues working hard with both her riding and her academic goals, despite any difficulties that come along.
"Now I'm in med school, and I graduated [with my masters] in four years, and I'm dyslexic! Don't let a label limit you," said Emily.
"I wanted to prove to [everyone] I could do it," she continued. "It was like, 'I'm going to go, and I'm going to show you', and it definitely built in me that determination and grit and never giving up."