At the end of the first horse inspection, 61 horse-and-rider combinations from eight nations make up the start list for the Land Rover Burghley CCI**** (England).
Only one horse was held for re-inspection: Roo Fox's Fleet Street, before being passed on second presentation.
While last year's winner, Australia's Chris Burton, is not competing in this year's event, three-time consecutive winner Andrew Nicholson of New Zealand is back following his recent Badminton win and looking to get one step closer to achieving the Rolex Grand Slam. Nicholson rides Qwanza and Nereo.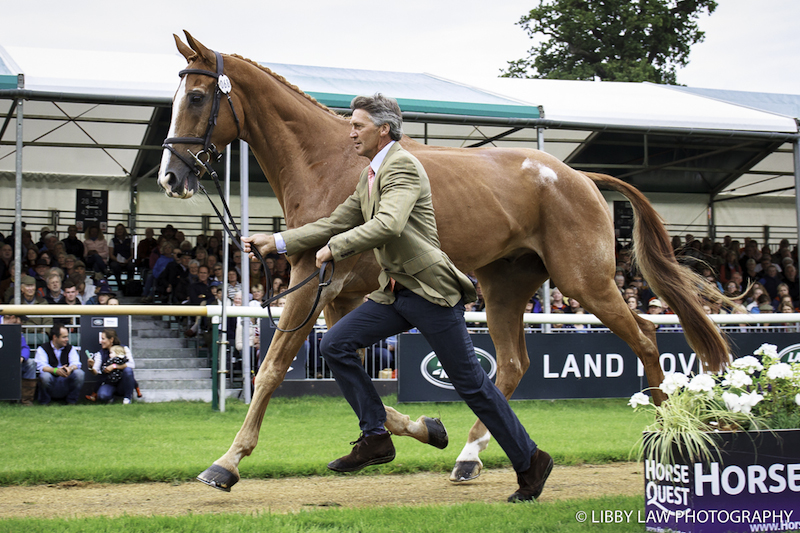 Strong competition looks set to come from another former winner, Caroline Powell of New Zealand, who has entered Spice Sensation and Onwards and Upwards, Oliver Townend of Great Britain with Samuel Thomas II and Gallaghmore Class and Sarah Bullimore of Great Britain with Reve Du Roulet.
Former double Olympic champion Sir Mark Todd, at 61 years, will be the oldest rider in the field, while first-timer, Wiltshire-based Libby Seed, 20, is the youngest rider entered.
International riders include former Burghley winner and Olympic gold medalist and World Champion Germany's Michael Jung riding La Biosthetique Sam FBW, Italy's Vittoria Panizzon, who will be competing at Land Rover Burghley for the first time and Hannah Sue Burnett (Under Suspection), Boyd Martin (Steady Eddie), Lynn Symansky (Donner), Lillian Heard (LCC Barnaby), Andrew Baxter (Indy 500), McKenna Shea (Landioso), Savannah Fulton (Captain Jack) and Lauren Kieffer (Veronica).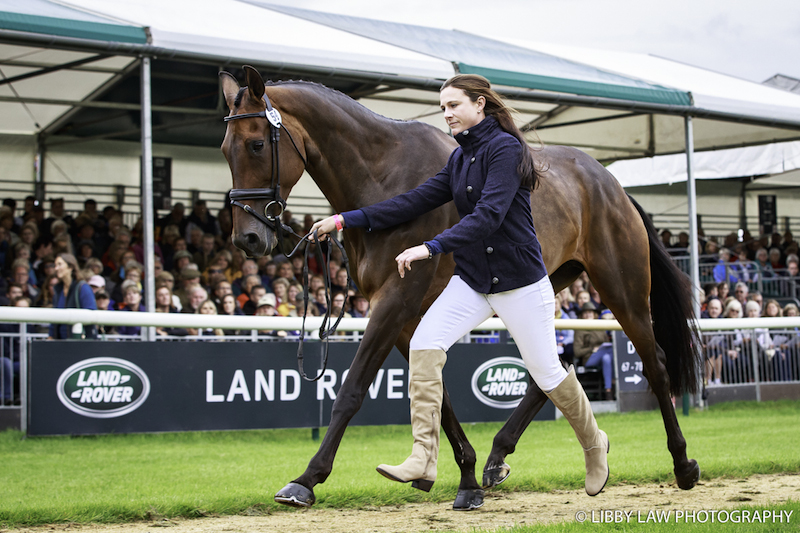 Emily Llewellyn will ride the guinea pig dressage test in front of the Ground Jury at 9.40am before the first combination, European Championship gold medalist Kristina Cook on Star Witness kicks off the competition in the main arena at 9:30 a.m. (3:30 a.m. U.S. ET).
U.S. riders' dressage times are:
Hannah Sue Burnett/Under Suspection – Thursday 3:10 p.m. (9:10 a.m. ET)
Andrea Baxter/Indy 500 – Thursday 3:26 p.m. (9:26 a.m. ET)
McKenna Shea/Landioso – Thursday 3:34 p.m. (9:34 a.m. ET)
Captain Jack/Savannah Fulton – Thursday 3:42 p.m. (9:42 a.m. ET)
Boyd Martin/ Steady Eddie – Friday 10:40 a.m. (4:40 a.m. ET)
Lauren Kieffer/Veronica – Friday 10:56 a.m. (4:56 a.m. ET)
Lynn Symansky/Donner – Friday 11:48 (5:48 a.m. ET)
Lillian Heard/LCC Barnaby – Friday 3:18 p.m. (9:18 a.m. ET)
Important links: Dressage ride times  |  Cross-country course map, fence photos and course description  |  live streaming (on Burghley Facebook page)  |  Land Rover Burghley CCI**** website
2017 Burghley CCI**** First Jog
Molly Sorge / Aug 30, 2017 4:06 pm