Devon, Pa.—Sept. 28
Last year Tom Dvorak competed in the Prix St. Georges CDI*** at Dressage At Devon and finished second in all three classes with Cyrus.
This year he's returned and is hoping he can change that. He's off to a good start today, picking up the win in the Prix St. Georges with a 69.02 percent on Carla Bahr's 9-year-old Oldenburg gelding (Contucci—Corthena, Cor Noir).
Cyrus was a bit distracted in the Wheeler Ring because of the applause and loudspeaker in the adjacent Dixon Oval, but Dvorak was happy he kept working.
"Every time I show in there I realize that because the ring next door is so active with people clapping when the horse finishes," he said. "When you're in the side ring, it's more spooky than the main ring because it's so open over there. The one side is really quiet, and the other side is really busy."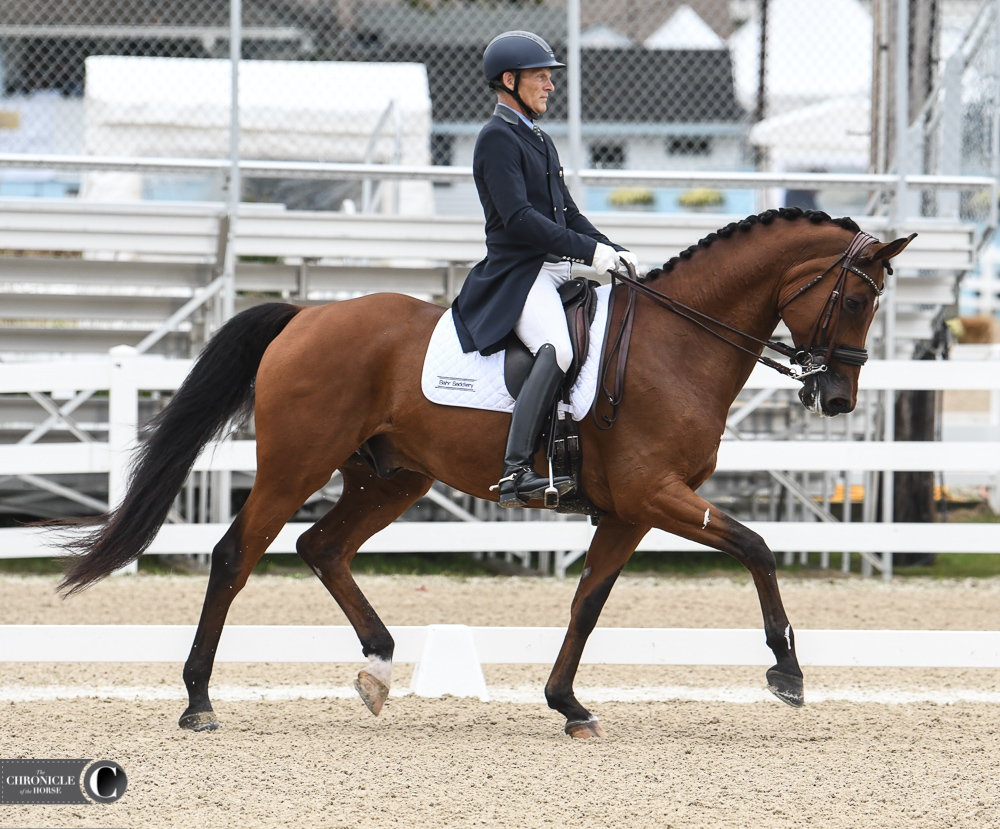 Dvorak, 53, Hillsburgh, Ontario, has brought Cyrus through the levels since the gelding was 4. Bahr bred and raised him.
"This was his first full season in Florida at CDIs," he said. "He's had a super season. At home he's pretty much won every CDI except for one. He's done a couple of hat tricks where he's won all three classes. I'm really proud of him. He's coming into his own. He really is a very good horse. He has the ability to collect, he's a very keen worker and very smart. I know him very well because I've brought him along from the beginner. I think we're a really good team together."
Cyrus loves food and his turnout. "He's a good guy," said Dvorak. "Nice to work around in the barn. He's a very confident horse in himself. There's never any lack of that, mostly in a good way! You can see that when I compete him. He's not really scared of anything. He's a very confident personality."
Competing at the Adequan Global Dressage Festival over the winter helped Cyrus get used to more atmosphere, and coming to Devon seems like a piece of cake for Dvorak.
"He was still a little bit green last year, and I see the maturity in him this year," he said. "He's handling the environment a lot better than he did last year. He was in the main stadium at Global a lot, so I think he's used to this environment now. Despite sometimes getting distracted, he can still do his job, and I think that's a sign of maturity."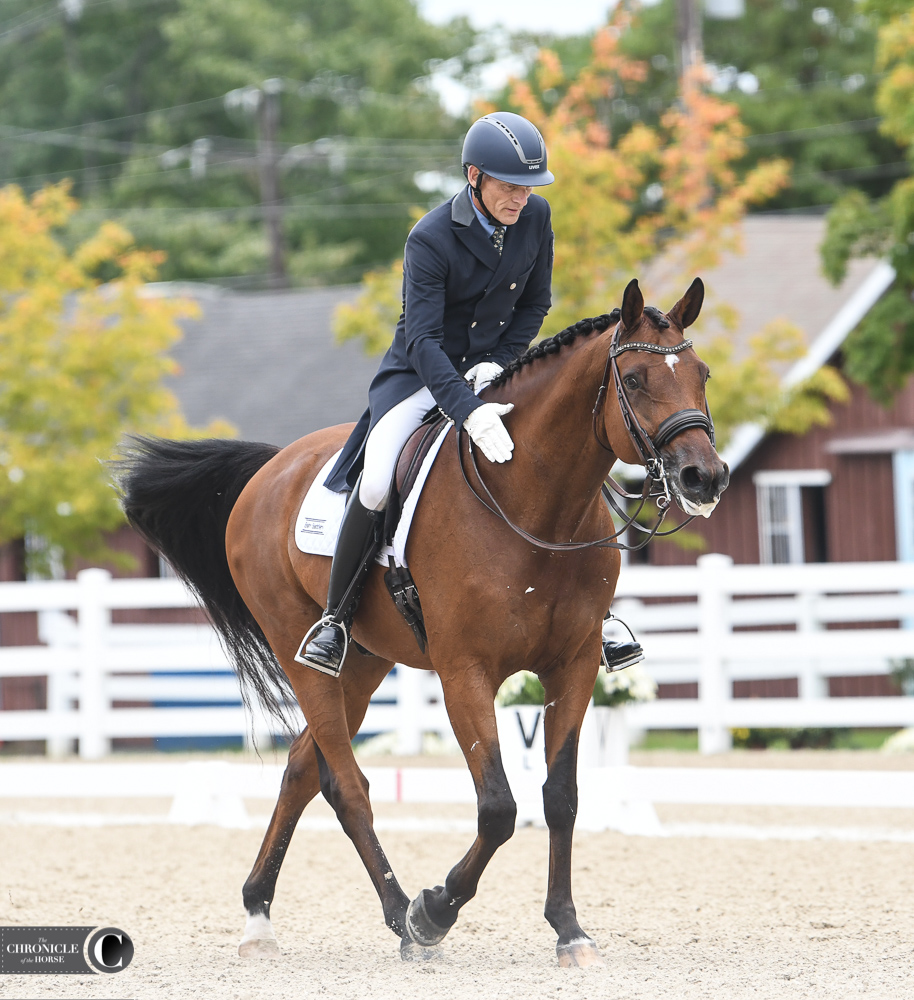 Dvorak's been coming to Devon for 25 years and rarely misses it.
"It's always the highlight of the season for me," he said. "I've shown a lot of different places, but I just love the atmosphere here, I love the tradition of Devon, I like that there's lots of stuff going on. I think it's good for the horses. It's an even better atmosphere than Global for me. If I have a horse that can show here, I'm here."
Dvorak said Cyrus is working on the Grand Prix movements but will likely stay on the small tour next year and campaign for a spot on Canada's Pan American Games team.
For full results, click here.
We're on site at Dressage At Devon to bring you news and tons of photos. Check back all weekend at coth.com, and check out the Oct. 22 print edition of the Chronicle for much more.
2018 Dressage At Devon - Friday Small Tour
Lindsay Berreth / Sep 28, 2018 4:58 pm