Mill Spring, N.C.—April 8
When Phillip Dutton describes a horse as "a bit of a freak," you know you should pay attention.
That freakish horse, Z, wasn't going to touch a pole over Chris Barnard's CIC*** show jumping course at The Fork this afternoon, and he and Dutton clinched the win after leading the cross-country overnight.
Seven pairs jumped double-clear today, with time being a major factor in the George Morris Arena.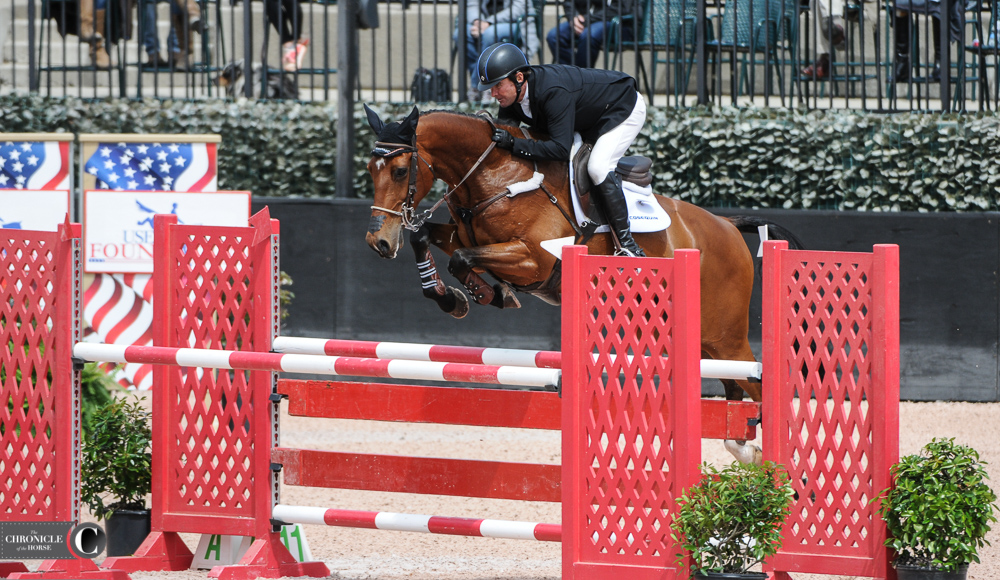 "You never know quite how tight the time's going to be," said Dutton, West Grove, Pennsylvania. "That's the advantage going at the end and realizing the lines you had to take to shave the time. My guy is not at his best if I open him up too much towards the jumps, so I had to cut the turns and shorten him at the jumps and rock him back a little bit to the jumps. Everybody said they were worried I was going to get time."
Z, a 10-year-old Zangersheide gelding (Asca—Bellabouche, Babouche VH Gehucht Z) owned by Tom Tierney, Simon Roosevelt, Suzanne Lacy, Ann Jones and Caroline Moran, is headed to his first four-star at the Land Rover Kentucky CCI****.
"It's a great experience for him," said Dutton of the weekend. "He's an up-and-coming horse, and it's trying to help him understand what to do in every phase; that's my job—to try to educate him. This is the cool part for me—seeing them produce and getting to this level, and hopefully the next level and having him be confident and have enough skills that he's going to be able to succeed and do it easily. He's getting close to being pretty good in all three phases."
Dutton added that he was happy to compete this weekend as part of the FEI World Equestrian Games test event so he could get a feel of the atmosphere and the cross-country course.
"Certainly there's a home-field advantage having the Games here; for us to be here and know the venue and be comfortable with it, there's no surprises for us," he said. "There's some disadvantages of having the Games at home as well with distractions, so you might as well make the most of it, having it here and being able to come and use this venue and feel comfortable when the team gets here."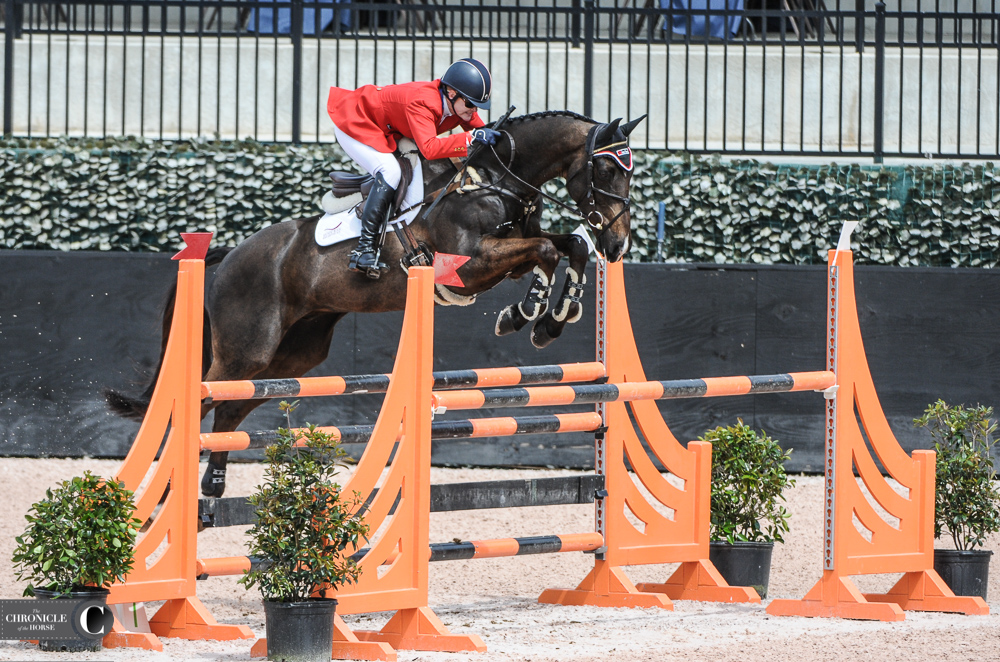 Kim Severson finished second with The Cross Syndicate's Cooley Cross Border, an 11-year-old Irish Sport Horse gelding (Diamond Roller—Whos Diaz, Osilvis). The pair was coming off a tough fall at the Cloud 11-Gavilan North LLC Carolina International CIC*** (North Carolina) two weeks ago, so Severson was thrilled to have a confidence-boosting weekend.
"He started out jumping pretty high yesterday, so I was definitely a little careful going out," she said of her cross-country ride. "I just wanted to make sure I gave him a pretty good ride. He got better and faster. I didn't give him the greatest ride going into the first set of corners, and he fought for it. He was great."
Severson joked she tends to get nervous in the show jumping because it was a tough phase for her former four-star horse Tipperary Liadhnan.
"He's so much fun," she said of "Cross." "I still get really nervous, thanks to 'Paddy,' but he's just fun. You can just gallop, and he's going to be good if he can do it."
Severson also enjoyed the opportunity to ride around what will become part of the WEG cross-country course in September.
"It's definitely helpful," she said. "He ran here last year, but was obviously a year greener. To go out there again, it's tight out there. Those turns are pretty tight for the speed. The ground was surprisingly quite good. It held up well."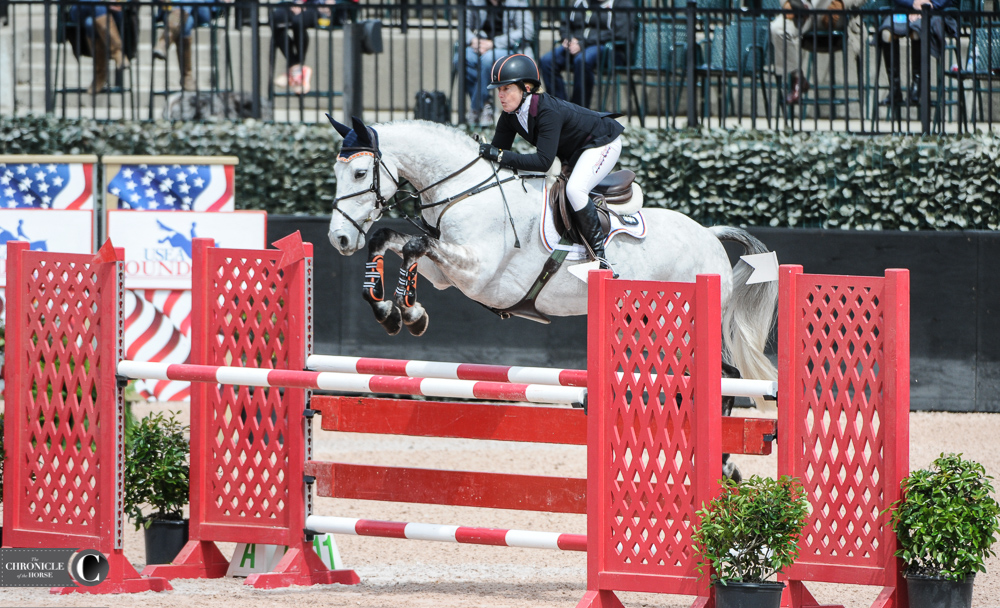 Sharon White and her own Cooley On Show jumped a clear round today to move into third place. The 11-year-old Irish Sport Horse gelding (Ricardo Z—Jogantina, Grand D'Espagne) is also headed to Kentucky.
"He's a fabulous horse, and he's strong in all phases," she said. "He's getting better as he gets stronger. He loves the sport, and he loves competing. He's a good competitor no matter what. My job was to not get in the way and to let him be who he wants to be.
"Cross-country he's got such a good stride and so much scope," she added. "He loves it. Show jumping I thought it was really interesting that the time was so tight, and scores were all tight, so it was a bit of a challenge. You just see it as a challenge and see if you can do it."
For full results, click here.
2018 The Fork CIC*** Show Jumping
Lindsay Berreth / Apr 8, 2018 1:33 pm