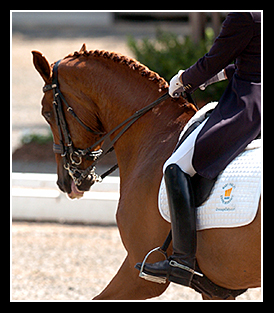 Maybe it's about the rhythm and balance. Perhaps it's about the partnership between horse and rider. Or maybe it's the showmanship and impeccably turned-out competitors performing perfectly choreographed musical freestyle numbers. No matter what you love about dressage, our Dressage Issue is sure to amuse and inspire.
Find out why Monsieur really is a horse of a lifetime and how a New York Times best-selling author is making an unmistakable mark in the Grand Prix ring. Get in the minds of dressage trainers and judges to learn what they really think about young horse tests. And discover how dressage is opening a whole new world for equine-psychotherapy.
And as always, you'll get the latest results and news in dressage, eventing, horseshows, endurance and much more.