Kent Farrington and Gazelle came away with top honors in the $132,000 Adequan Grand Prix CSI*** after a tense jump-off competition at Tryon International Equestrian Center, on Oct. 13, stopping the clock at 32.23 seconds. Paul O'Shea and Imerald Van't Voorhof, a 10-year-old Belgian Warmblood gelding owned by Tequestrian Farms, LLC, took reserve honors with a time of 33.02 seconds, while Shane Sweetnam and Main Road earned a spot on the podium finishing on four faults in 32.748 seconds aboard the 10-year-old Swedish Warmblood gelding owned by Sweet Oak Farm and Seabrook LLC.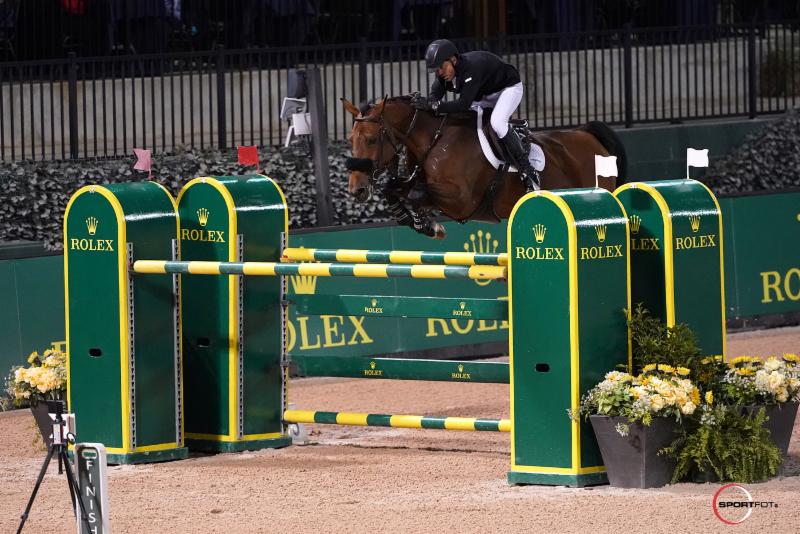 For Farrington and the 12-year-old Belgian Warmblood mare owned by himself and Robin Parsky, the challenge was to complete a technical course designed by Michel Vaillancourt against a competitive field of 31 entries. Only four pairs returned to prove themselves on the short course, and Farrington was last to go.
"When there are only four in the jump-off, and you go last, I kind of measure the class and see what kind of effort it will take to pull it off," said Farrington. "It was a little closer than my liking tonight, but I'll take it. A win is a win.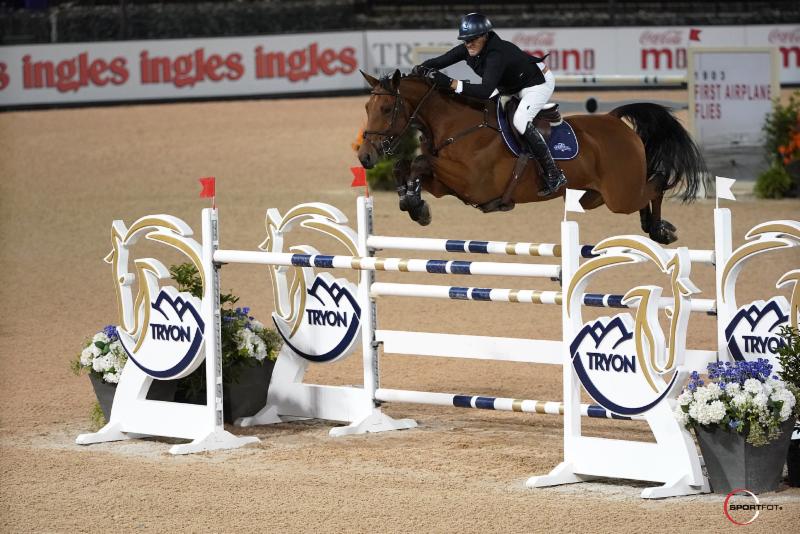 "I think the course was more difficult than maybe a lot of us anticipated, with the lights, because some horses might not have been under the lights yet here," he continued. "The liverpool fence had a glare, so you saw a lot of young horses struggle with that. There was plenty of course for the field today, and that's why you only saw four in the jump-off."
Competing under the lights was no problem for Farrington's mount of more than five years.
"Gazelle is a very experienced horse, so the lights played to her hand tonight." His preparation strategy with the mare is to get on early and jump "quite small," Farrington said
"The horse is extremely careful, one of the most careful if not the most careful horse I've ever ridden," he continued. "So you have to watch that line and keep her from getting too impressed in the ring and keep her measuring her efforts."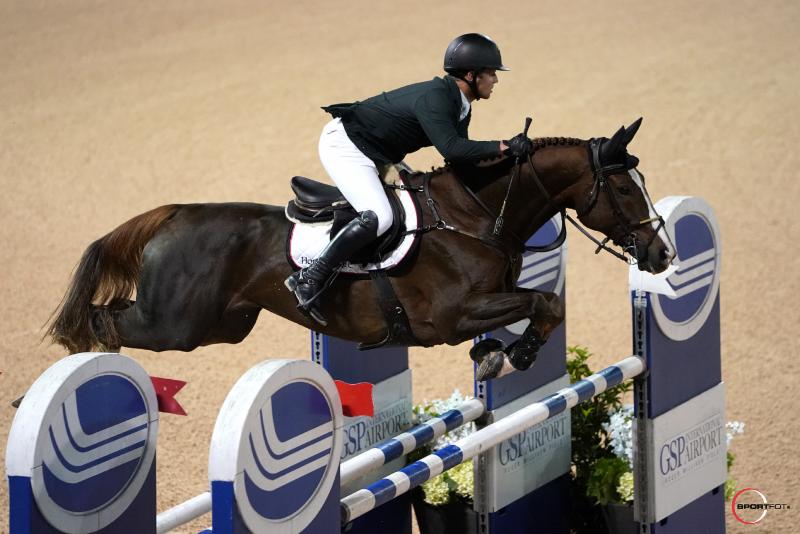 "So far so good here," Farrington said of his experience with the venue, after taking the win in Friday's $35,000 1.50-meter Welcome Stake CSI*** with Creedance. "I'm here next week with the same horses, and bringing some young ones over. I'm just back from Europe so concentrated on gearing up the team before I do indoor shows."