Devon, Pa.—June 2
When Debbie Dolan-Sweeney sat down to chat about winning big at Devon, the first thing out of her mouth was a confession of sorts.
"I was thinking that last time I rode here, most of my competitors weren't even born yet!" she said. "I think it's been 30 years, and I've had eight children. I put my heart and soul into my kids. Everything is about them. Even this weekend to come here and drive the car in this direction was the hardest thing ever."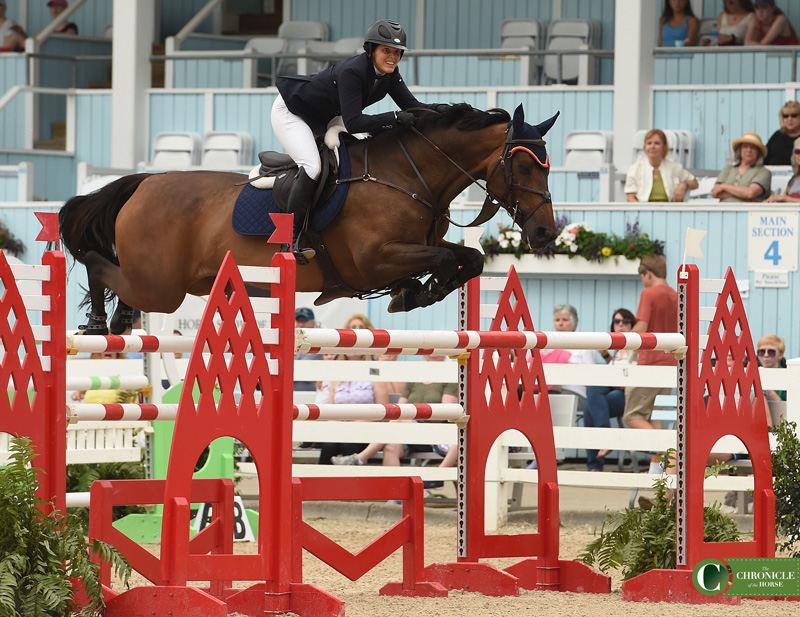 But that drive was worth it, as Dolan-Sweeney topped her second amateur-owner jumper class of the week, today's $20,000 Show Jumping Hall Of Fame Amateur-Owner Classic, with La Petite Fleur 6. Those two wins meant Dolan-Sweeney also earned the amateur-owner jumper championship and the leading amateur-owner rider honors.
"I knew the horse would be fine," said Dolan-Sweeney. "But I don't get to ride that much or show that much."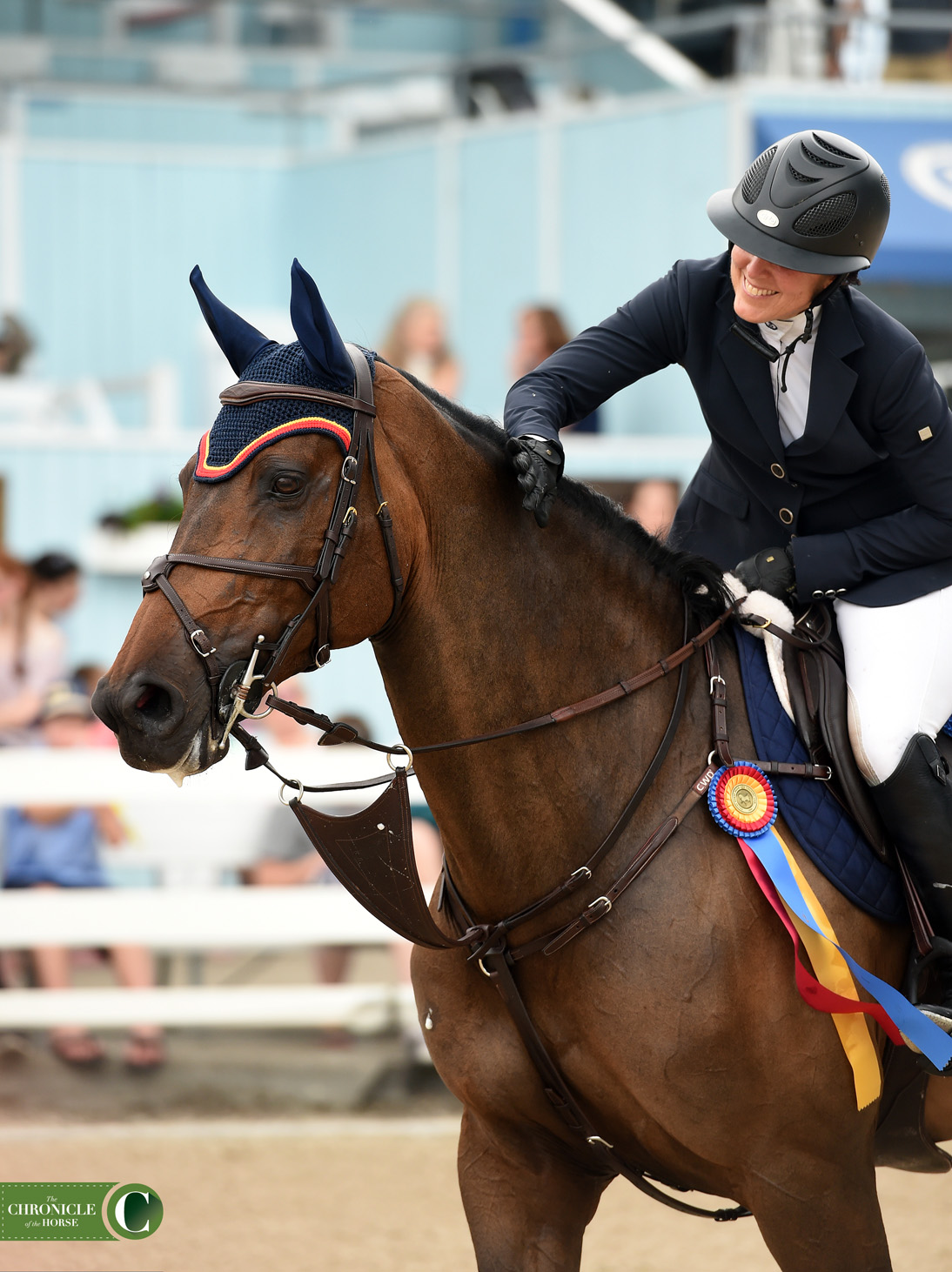 While she used to don a pinque coat and represent the United States in international competition, motherhood has made her take multiple breaks from the saddle over the years. Dolan-Sweeney's kids range in age from 6 to 18—the oldest is heading to the University of Michigan in the fall. Some of her children ride, but that doesn't mean she's at the barn near her home in Oyster Bay, New York, all the time. All that's in addition to her job as a nutritional therapist.
Still, she and La Petite Fleur 6 have been on a roll in 2018, earning the high amateur-owner jumper series award during the Winter Equestrian Festival (Florida). And when she first showed up at Devon on Monday so her daughter Corinne Sweeney could compete in the children's jumpers (she finished fourth) she felt excited about getting back in the Dixon Oval.
Guilherme Jorge built a tough track for today's competitors, with four of the 23 starters not making it around. La Petite Fleur 6 (Lexicon—Fleur 195, Romino) and Dolan-Sweeney were first back, and no one could touch their quick clear. Pele and Annie Phillips finished second, with Thaisa Erwin and Evita riding to third.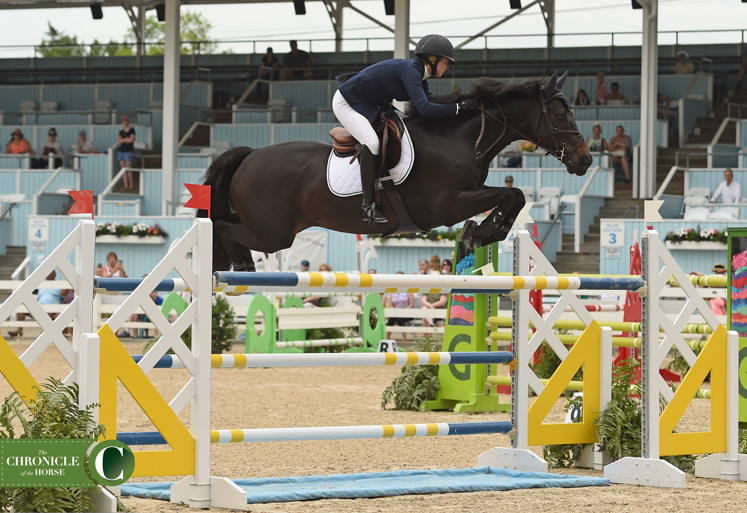 Dolan-Sweeney credits coach McLain Ward with giving her the missing pieces to get to the top of the class.
"He's gotten right in my head and helped me be able to do this," said Dolan-Sweeney. "The past year I've paired up with McLain has been wonderful. I know him so well, and I loved his dad before him. He's just picked up on everything, and it's made such a difference."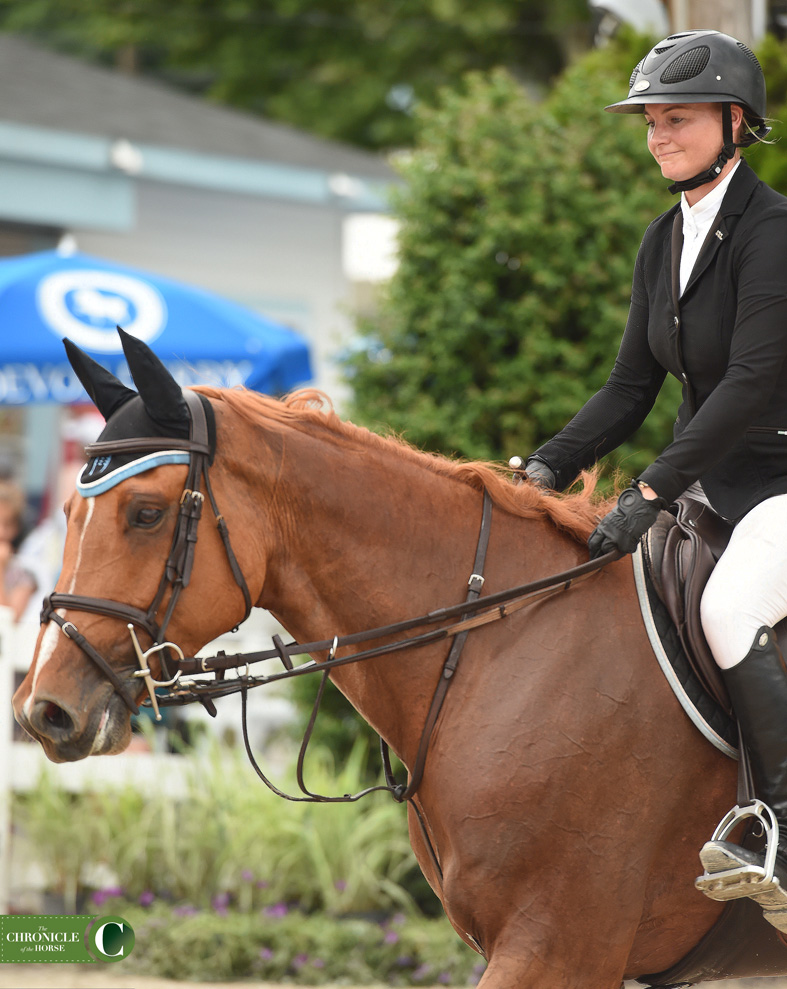 Looking for information on where you can watch and when your favorite riders or classes go? We've got it all in one place for you. 
Find all our coverage from the show here, and check here for full results.
Make sure you're following us on Facebook, Twitter and Instagram as well.
Want more Devon? Check out the June 18 issue of the print magazine. What are you missing if you don't subscribe?