Devon, Pa.—May 25
Scott Stewart only needed to know one thing when he decided to purchase Evermore: his sire was Empire. He'd showed the warmblood stallion Empire in the professional divisions alongside owner Becky Gochman, and the success Stewart had with that horse was enough to convince him to take a chance on the 3-year-old Evermore.
The now 10-year-old Bavarian gelding (Empire—Daphne) has followed in his father's footsteps, winning one Devon Horse Show championship with Emma Kurtz in 2016 before Gochman's daughter Mimi Gochman took over the reins. Mimi's seen plenty of success as well, adding this year's grand junior hunter and small junior hunter, 15 and under, championship to Evermore's already ribbon-laden resume. (Mimi also rode Evermore to the championship in 2017.)
"It started out a little rocky I have to admit," said Mimi, 14. "But as the week went it got better and better. He's always perfect. The first day we had a little rocky time, but he went and won the hack. He's so competitive. He always tries his best. He's always game. He came back today and decided to pull out two wins—it was really sweet of him. He's so perfect; I love him so much."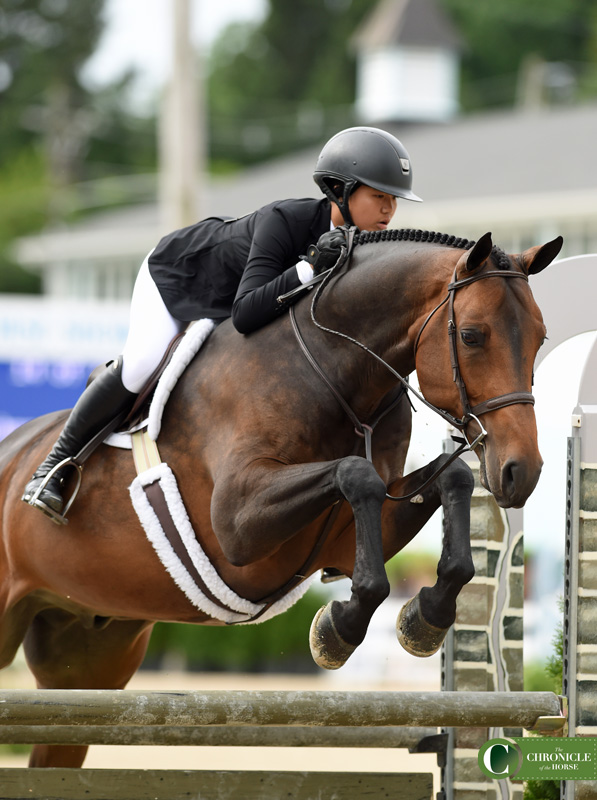 Mimi is no stranger to Devon, but that doesn't mean it's any less special.
"I've been coming here a very long time," she said. "The atmosphere and the fair and the bright blue colors and all the people who come to watch make it really special. You don't see this often. To see all the kids that have never even pet a horse, it's just beautiful."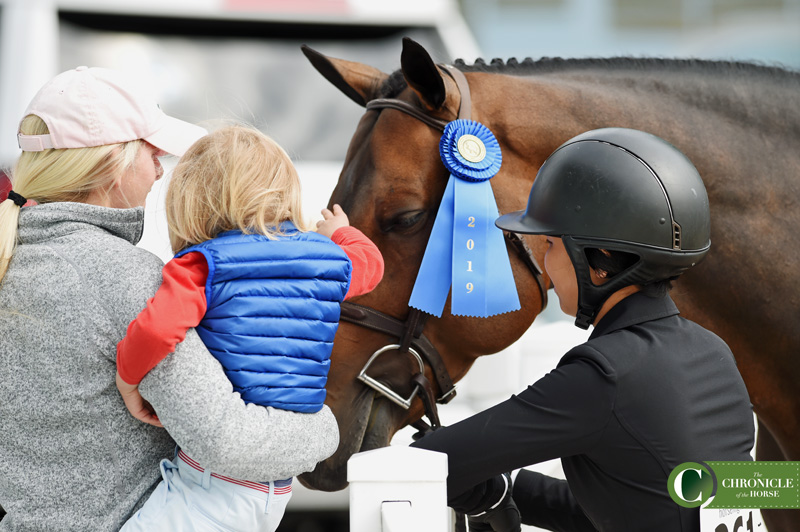 Not Just Another Horse Show
Augusta Iwasaki has collected tricolors at some of the biggest shows in the country. Despite the hours she spends in the saddle and the countless rounds she's jumped, good performances don't just follow into the category of "just another horse show."
This year's Devon will go down as one of those standout experiences. Not only did she take champion and reserve honors in the large junior hunter, 15 and under, with Small Affair and Small Occasion respectively, but she also had one of her strongest performances in the equitation to date, which helped her earn Best Child Rider on a Horse.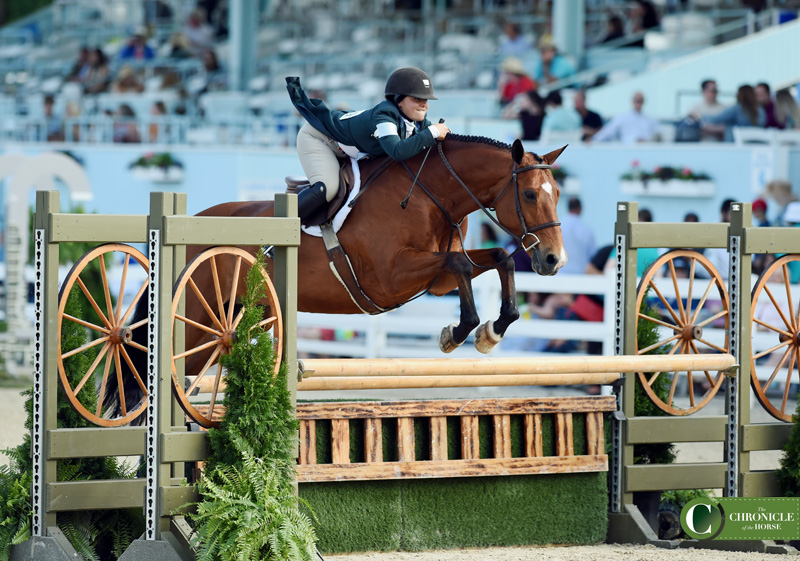 "Honestly I don't think it could have gone any better," said Iwasaki, Calabasas, California. "It was like a dream. I was just hoping to do well in the eq, and I've had my horse [Vanderpump] for like two years now, and I love riding him. I ended up being first, second and third, and he was just amazing. I couldn't have asked him to be any better.
"In the juniors, I just had a wonderful week," she said. "All of my horses were just really on their game."
Her junior hunters fell into two categories. Small Affair is a seasoned veteran, and "Poker" has earned tricolors up and down both coasts with a number of riders. Small Occasion is the up-and-comer who just keeps getting better. Iwasaki's been riding "Cleo" for just about two years.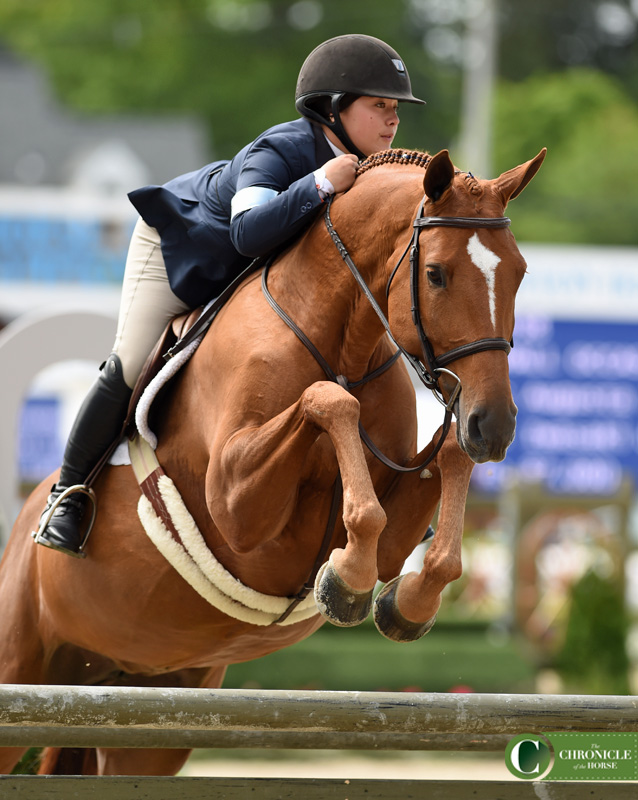 "Poker's like a part of the family," she said. "They all are, but Poker's like a seasoned veteran. He's just amazing. You don't have to be perfect every time. He just makes it always look so smooth and beautiful—he's one in a million.
"Small Occasion, she's my girl," she continued. "She's a little bit sassy, but she's really such a sweet, kind horse. She's probably one of the most fun horses to ride ever."
Riding Her Guts Out
Jack Towell had some important advice for Maggie Hill as she headed into the Dixon Oval for the large junior, 16-17, stake class: "Be brilliant and ride your guts out" and "Trust yourself."
She took his words to heart and did just that with her partner of two years, Cassanto.
"I knew if I was going to be champion I had to win this, and we went first," said the 16-year-old from Jackson, Wyoming. "I was like, 'Well you know, might as well try my hardest,' then I heard the whoop [from Towell], and we knew. When you finish the course you wait for the level of the whoop."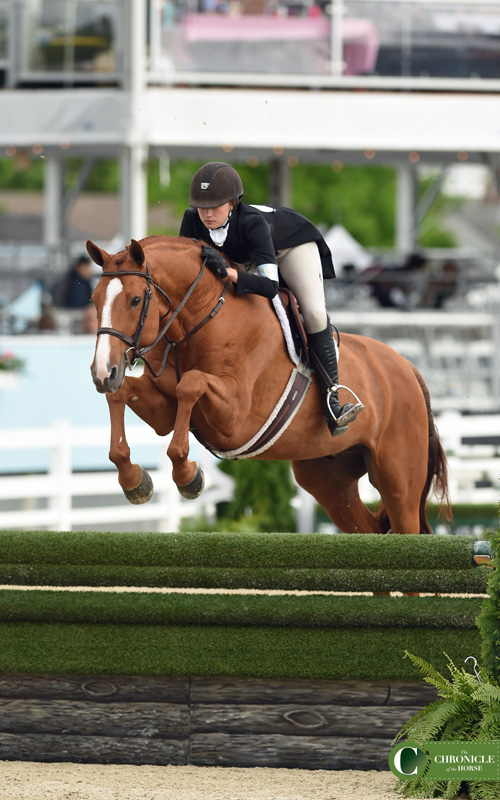 Anybody's who's ever heard Towell's signature whoop knows exactly what that means—the rest of the class is in trouble. That's exactly what happened—Hill scored a class-winning 88, which was enough to boost her to the division championship for the second consecutive year.
"He's the horse of a lifetime," Hill said of the 12-year-old Holsteiner. "He's the coolest animal. He has the personality of a thousand horses. He's funny in and out of the stalls. He's just wonderful. Nothing can go wrong with him when you're on top of him."
A Memorable Devon Debut
While the rest of the Devon junior hunter champions are quite familiar with the Dixon Oval, this was Juliette Joseph's first time competing at the historic venue. Her debut ended up being one she'll never forget, as she was champion and reserve in the small junior, 16-7, with Castle and San Marco and reserve in the large junior, 16-17, with Cathartic.
"It's been amazing," said Joseph, 17. "I came just expecting to have nice solid rounds, and it went better than I expected, so I'm very excited."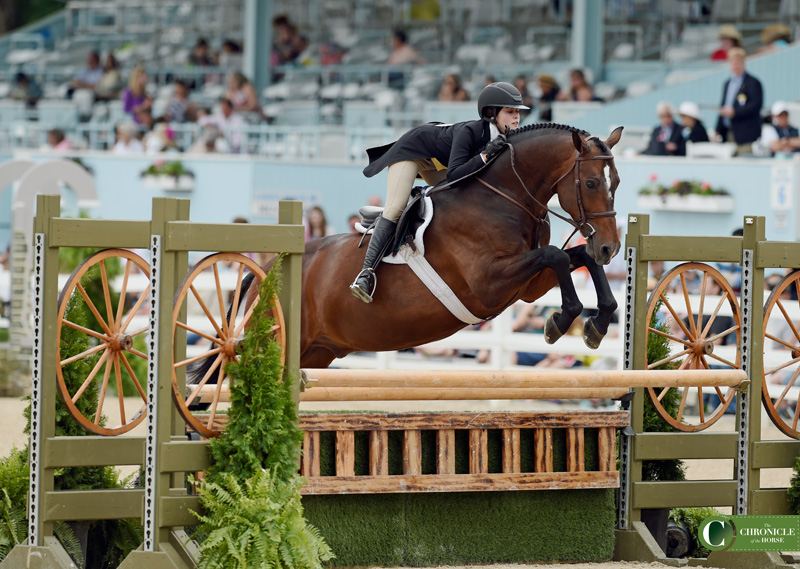 Joseph, who hails from Del Mar, California,  is a catch-riding queen. While she's been showing San Marco for his owner Ann Russo since he was imported, both Cathartic and Castle are catch rides. Joseph estimates she's catch-ridden more than 10 horses so far this season.
"It's really fun to get to ride new horses every time, and I think it makes you a better rider because you have to adapt to new horses quickly," she said. "Though I'd like to have my own horse and build a bond with it, I think in the end it'll help me be able to adapt to whatever situation."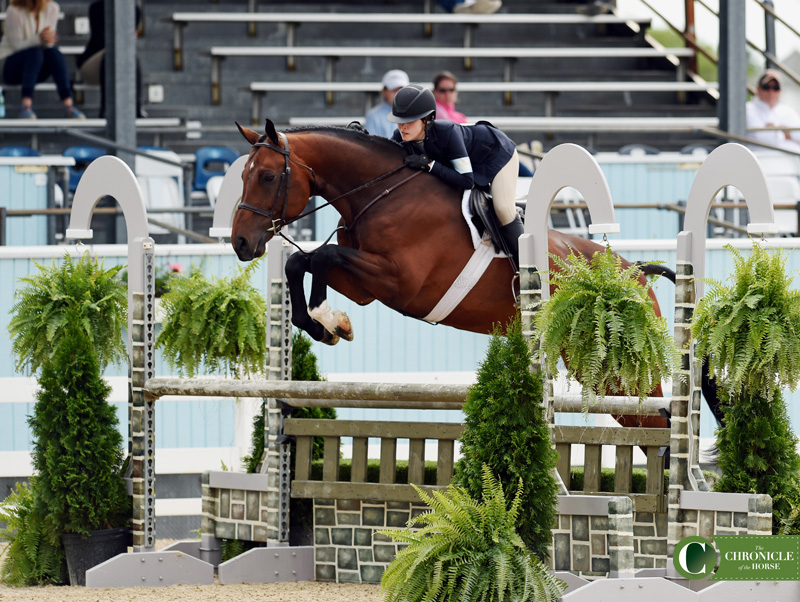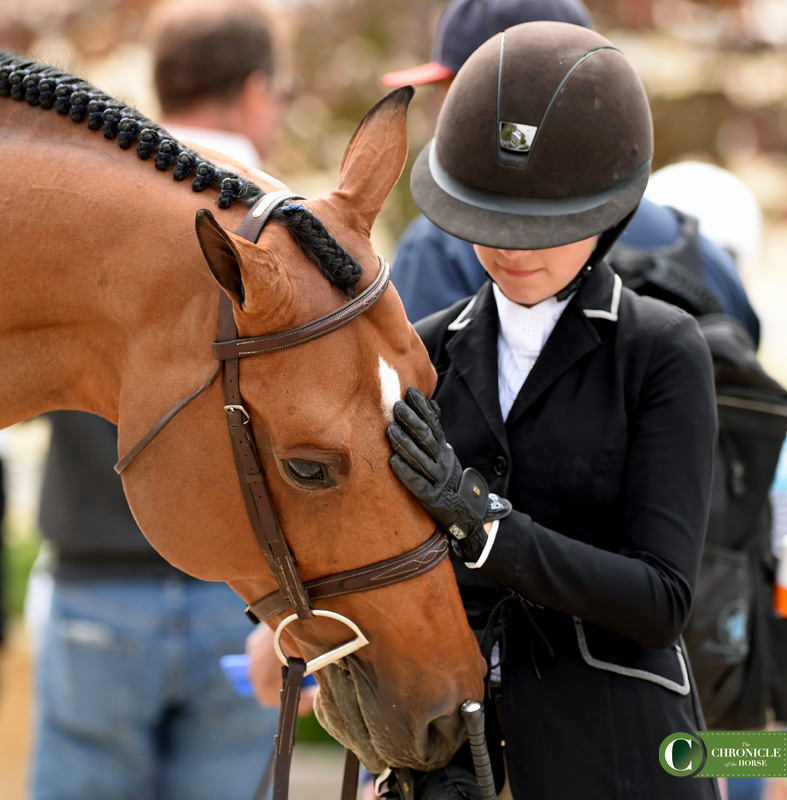 The Chronicle will be on site all week bringing you beautiful photos, daily reports and more. Don't forget to pick up a copy of the June 17 issue for more in-depth stories from the winners. 
Important Links: Devon Horse Show website / Order of go and results / The complete schedule of classes and exhibitions / Live streaming / All of the Chronicle's coverage