It's the beginning of a new year, and for those of us with horses, it means thinking about what we'd like to achieve with them and mapping out how to get there. Show calendars are online, and I put together a schedule for where my group of riders might go to show. There's qualifying criteria for the various regional and national-level championships, including lists of shows for those championships that are dedicated qualifying events. And there's the long, hard look in the mirror about where a horse or rider is at this moment and what reasonable progress might occur between now and that first show, to set a realistic goal for the season. Here's how we do it at my house.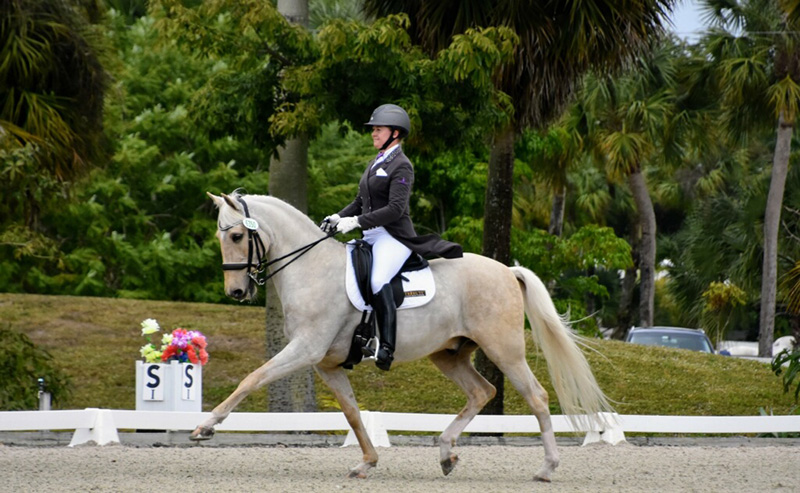 First, a schedule. We're spoiled rotten in my home state of Virginia, and we have a plethora of great shows all within a few hours' drive. I factor in not wanting to start too early (we don't come home from Florida until mid-April anyway, but also that first weekend of April is just too iffy weather-wise), and also preferring not to do back-to-back weekends if they can be avoided. And because we have so many good options, I factor in facilities and show management companies, picking the ones that run the most professional and organized shows and picking the venues that offer us the best facilities within a reasonable drive.
Conveniently for us, that isn't hard to do while also hitting all of the qualifiers for the various USEF National Championships. While every show offers USDF Regional Championship qualifying classes, the USEF track is a little more particular. But it just so happens that, whether or not we have riders aiming down that path, the shows we like all happen to be big qualifying shows.
The USEF Championships are much harder to qualify for, and so, for many riders, the judging panel is a factor. There are a lot of folks out there who have a look at prize lists and try to find the most optimistic panels to ride in front of. I don't play that game (mostly, truthfully, because I don't have time to; my life, with clinics to teach and a big barn at home to run, does not lend itself to running around the country in search of Santa Claus judges), but I also very rarely have a horse that I'm aiming at the most competitive Young and Developing Horse divisions, the 4- or 5-year-olds, or the Developing Prix St. Georges. Perhaps if I did, I'd think differently.
That scheduling thing is important for us in the South, because we want to maximize the spring weather and get our qualifying shows done before the weather gets too beastly hot. We have one show we attend religiously in mid-July, and it's already pretty scorching by then, so it's usually the last of our major season. It's also nice for us to let the horses have a break (which they usually need by then!) during the worst of the summer and then start building their fitness back up for the fall season and for the autumn championships.
Speaking of championships, January is also when I'm giving serious thought to what my horses' goals should be. I want to pick a level for each horse that is within their capacity but also of value. If you all will indulge me in a bit of ego, while training through second levels are very important, and I've gotten lots of mileage at them myself, once my baby horses have learned how to go away from home and behave themselves, I don't put a ton of time and money into showing at the lower levels myself. So this year, for example, I anticipate my 4-year-old, Maddie, heading to a few shows at maybe training level or materiale and then probably being done. My 6-year-old, Eddie, gets along with my working student Skylar like a house on fire, so they're going to a few shows together, as a learning opportunity for both of them, with the regional championships as a goal.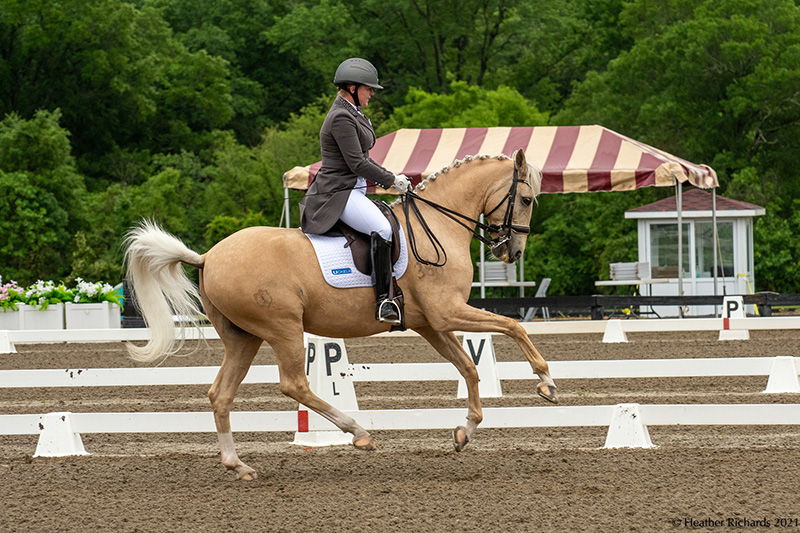 But for the big boys, the goals are getting bigger and hairier. There's nothing bigger within the U.S. borders than the U.S. Dressage Festival of Champions at Grand Prix, and I was prepared to let them pass this year, while Elvis and I got some mileage at Grand Prix and attended the U.S. Dressage Finals. But in my first lesson with my coach Ali Brock this year, she said, nope, get your paperwork in order and get a freestyle made. She wants to see where we are in a few months, but said we look ready.
I'm reserving the right to change my mind, but he feels great, so I'm putting the qualifying shows on my dance card, including the new May CDI in Lexington, Virginia, and seeing how the next few months of training go. Eeek!
Puck and Helio's next steps are a bit less clear, but the decision on when they're ready for a Grand Prix level test is about whether they can do the movements, in order, and whether I have the tools to quickly address problems. Helio can, and so he made his Grand Prix debut at a schooling show over the weekend (which he won, even with yours truly making a complete hash of the zig zag, deciding to take a schooling opportunity and take a 2% error deduction to repeat it… only to hash it up again). He'll do a real one in a few weeks.
Puck is soooo close—he has the ability to do the movements when I have time to prepare them, but in stringing them together, sometimes the balance gets away from me—so we're thinking more like February or March for an Intermediaire II. From there, a year-end goal is dependent on whether they're mine to ride or not, as both are for sale, so for the moment, that's a can I'm kicking down the road.
And that's that! We always keep a few shows in reserve in case the plans change, and we all certainly know that in life with horses, when we plan, God laughs. But it's a starting point. And you all know I love a plan!
---
Lauren Sprieser is a USDF gold, silver and bronze medalist making horses and riders to FEI from her farm in Marshall, Virginia. She's currently developing The Elvis Syndicate's Guernsey Elvis and her own string of young horses with hopes of one day representing the United States in team competition. Follow her on Facebook and Instagram.