Raeford, N.C.—March 24
Liz Halliday-Sharp has been on a bit of a hot streak with Deniro Z over the last year. They topped The Fork CIC* (N.C.) in April before heading home to England and moving up to intermediate over the summer.
They came back to Ocala, Fla., in November and took home the Ocala Jockey Club CCI*, then came out swinging this spring with an open intermediate win at Rocking Horse Winter I (Fla.) and the Pine Top CIC** (Ga.).
Now they're in a great position again as they prepare for the Ocala CCI** in April, leading the CIC** at the Cloud 11-Gavilan North LLC Carolina International.
"He really went in and sort of lit up in the ring. I don't think he breathed on a pole," said Halliday-Sharp. "He's a very forward moving horse, so I think the course really suited him. He just sort of tried to keep rolling. He's obviously a big jumper, and he's scopey, so you have to make sure you keep the back end running. He's a great horse. He tries really hard."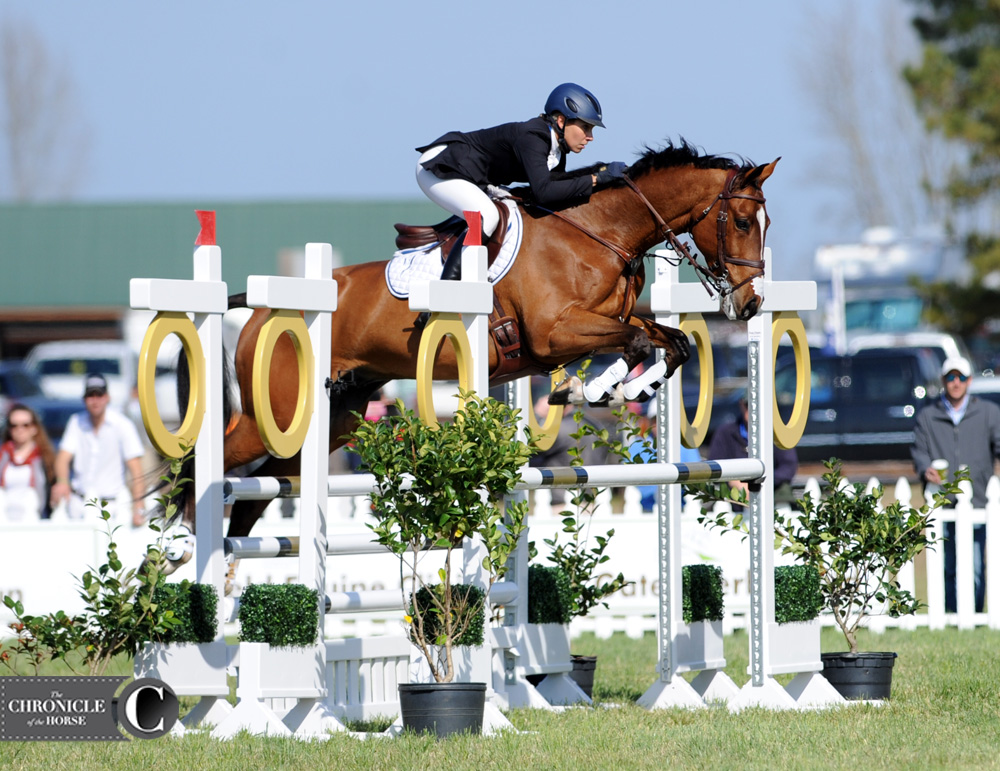 Halliday-Sharp was in third after dressage with Elarona, but three "green" rails plummeted them down the leaderboard into 24th.
Hannah Sue Burnett has been slowly getting to know RF Demeter after she took over the ride from Marilyn Little recently, and they jumped a clear round to move from fourth to second.
"She's so fantastic in the show jumping, it's really fun. She warmed up and was jumping so high I was nearly falling off on landing! She got in the ring and got a little tense, but she knows her job and reads the rails really well," said Burnett of the 15-year-old Oldenburg mare owned by Jacqueline Mars. "Marilyn's obviously done a good job training her in that phase. It's a different kind of feel for me. I can't be quite as soft like I am on Cooley Dream. She's a little more like [Harbour Pilot,] a bit strong, and I have to kind of package stuff. But I was happy with her."
As for Ian Stark's cross-country course tomorrow, both riders know it's a formidable track.
"For my two-star horses, there's a lot of things they'll learn. It's a course with a lot of variety, and it's a bold course, which will suit both my horses. It's a lot more European than some of the one-day events we get over here, which I prefer. It's going to shake the leaderboard up. We're going to have to be pretty focused on the job tomorrow," said Halliday-Sharp. She plans to move along on course as a preparation for Ocala. "Might as well. He's happier if I let him!"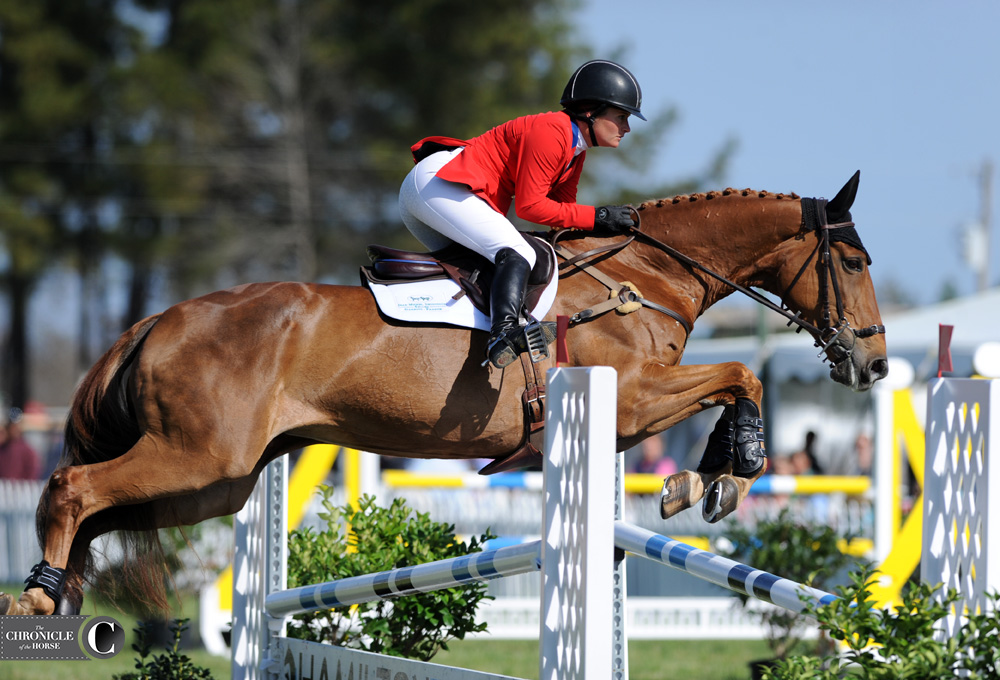 Burnett will start out slow to make sure communication is in order after a run-by on course at the Red Hills CIC** (Fla.) two weeks ago.
"It's not the goal to win this event. I'm going to see how she feels. If we're gelling really easily right off the bat then we'll pick up the pace a little bit. I'm going to have to go faster anyway if we're going to move up, so I want to feel how she comes back. It's all just getting to know each other," she said. "Mrs. Mars is great. I talked to her this afternoon, and there's no pressure to go crazy or anything like that. It's really nice to have that in the back of my mind."
Click here for full results.
Make sure to follow us at www.coth.com and on COTH's Facebook, Instagram and Twitter! Check out a full report from the Carolina International in our April 17 print edition.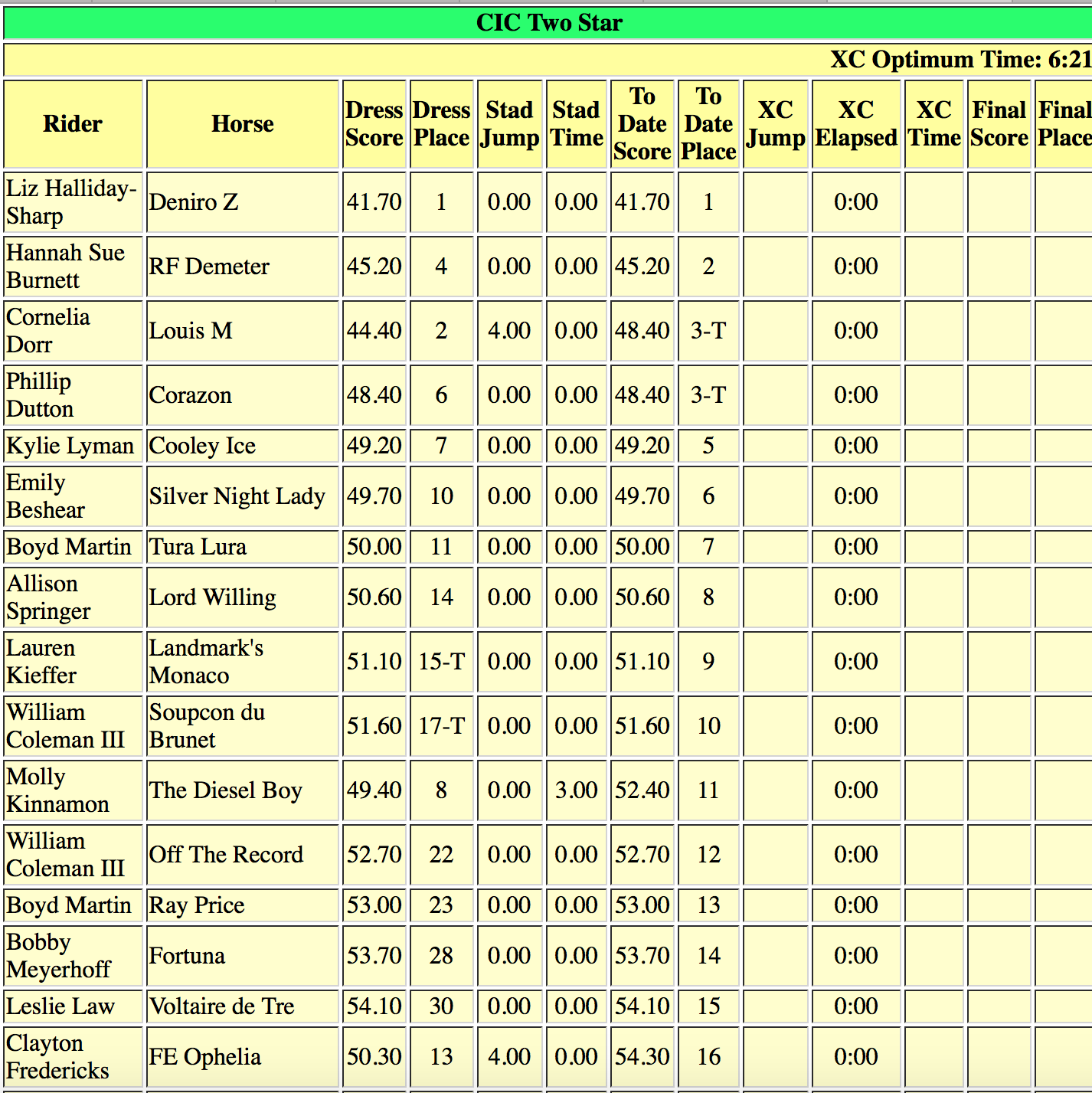 2017 Carolina International - Friday
Lindsay Berreth / Mar 24, 2017 9:21 pm