Miami Beach—April 14
When you're hot, you're hot. And ever since Lorenzo De Luca crossed the Atlantic three and a half weeks ago, he's been on fire.
Last week in Mexico City, Lorenzo De Luca topped a €62,400 1.50-meter FEI-ranking class aboard Halifax Van Het Kluizebos. And this week at the Longines Global Champions Tour of Miami Beach the pair repeated their victory in fantastic style.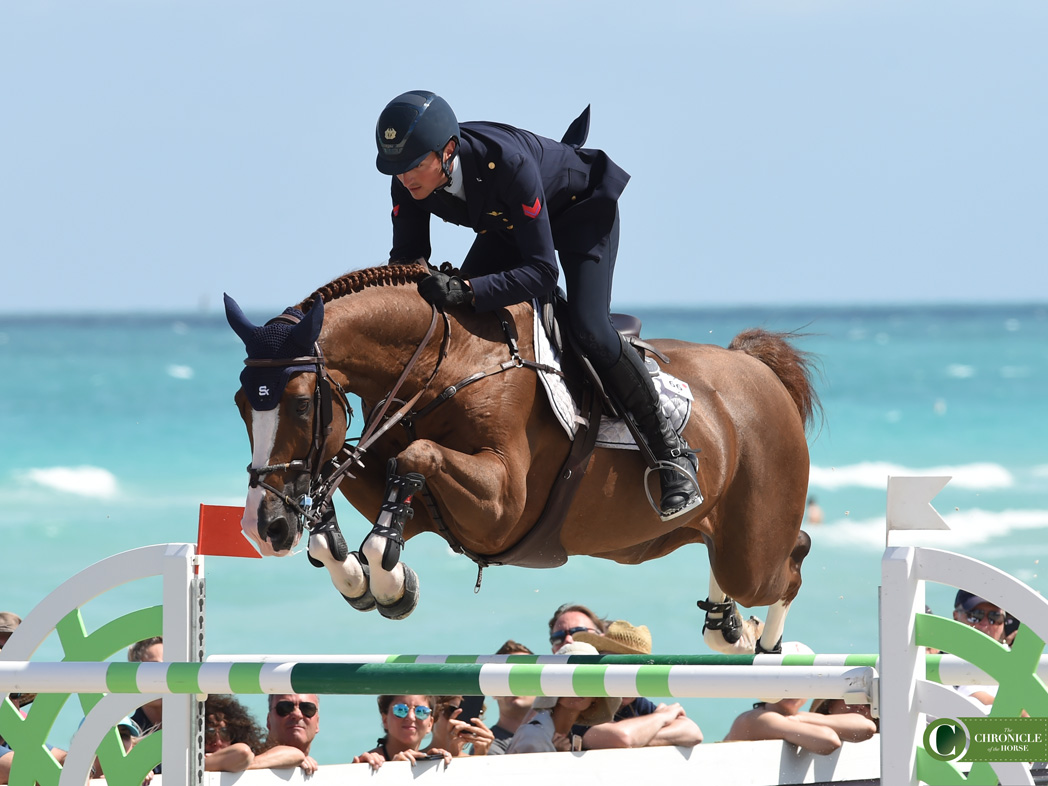 That's all on top of a 10th place finish at the Longines FEI World Cup Finals (Neb.). 
De Luca and Halifax Van Het Kluizebos outran 18 other competitors in the jump-off to claim the top check. While others faltered during a rollback to a delicate plank midcourse, De Luca stepped on the gas.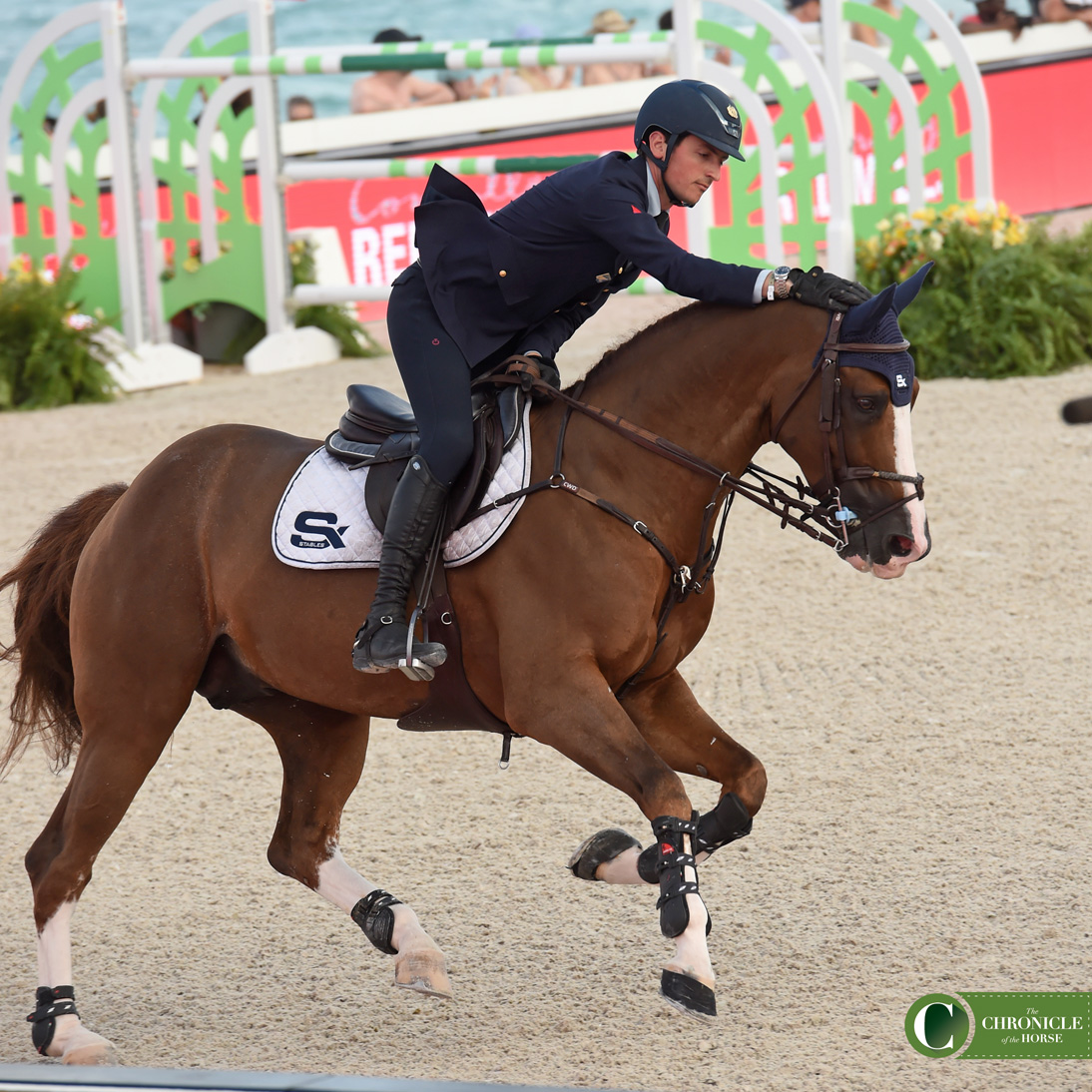 "He's really careful every time, so I can really try every time," said De Luca, who rides for the Italian flag but pilots Belgium-based Stephex Stables mounts. "He's a super horse. I don't really need to worry about the jumps. He jumped fantastic last week in Mexico, so I'm quite confident with him."
Check out more photos from the competition here.
De Luca outran German Christian Ahlmann and Caribis Z, with Jessica Springsteen and Davendy S putting in a speedy clear for third.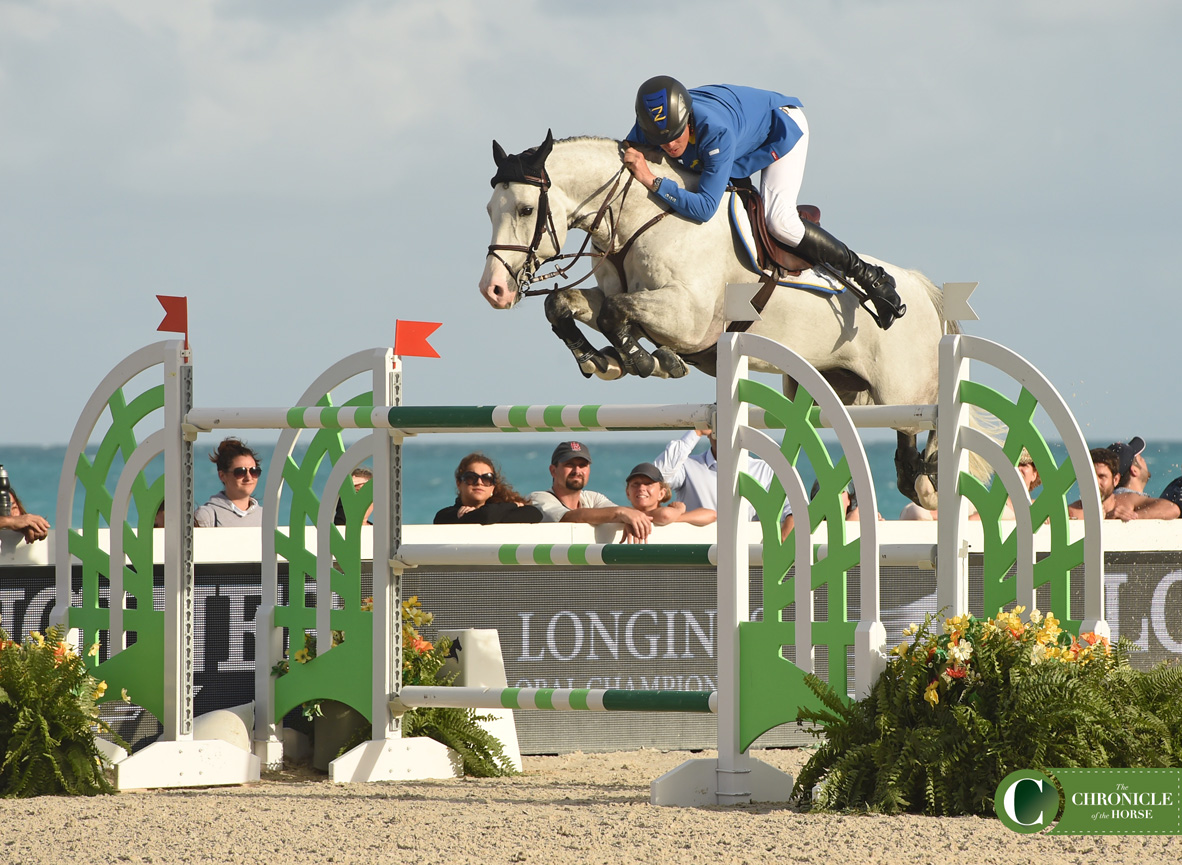 De Luca's had the ride on the 10-year-old Belgian Warmblood (Heartbreaker—Dalida Van De Heffinck, Fetiche Du Pas) since he came to Stephex Stable in early 2015, and under his saddle the young horse came into his own.
"He's a little bit fast, and I am too, so we fit really well together," he said. "He doen't like so much control. He's a bit of a rough horse. He has a lot of energy. He just likes to let him go, and I do it."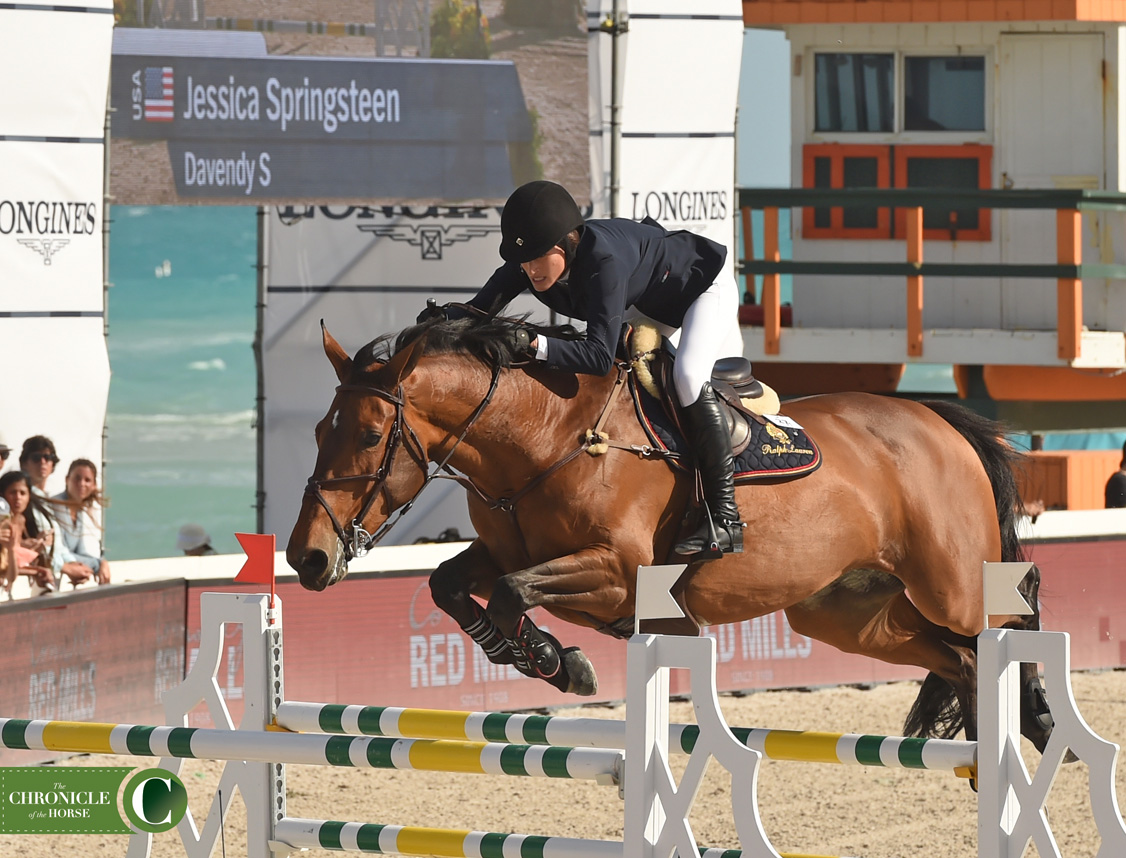 De Luca, who wears the uniform of the Italian Air Force, has spent time competing at the Winter Equestrian Festival (Fla.) in the past, but this year he stayed in Europe for their indoor circuit to prepare for the World Cup Final.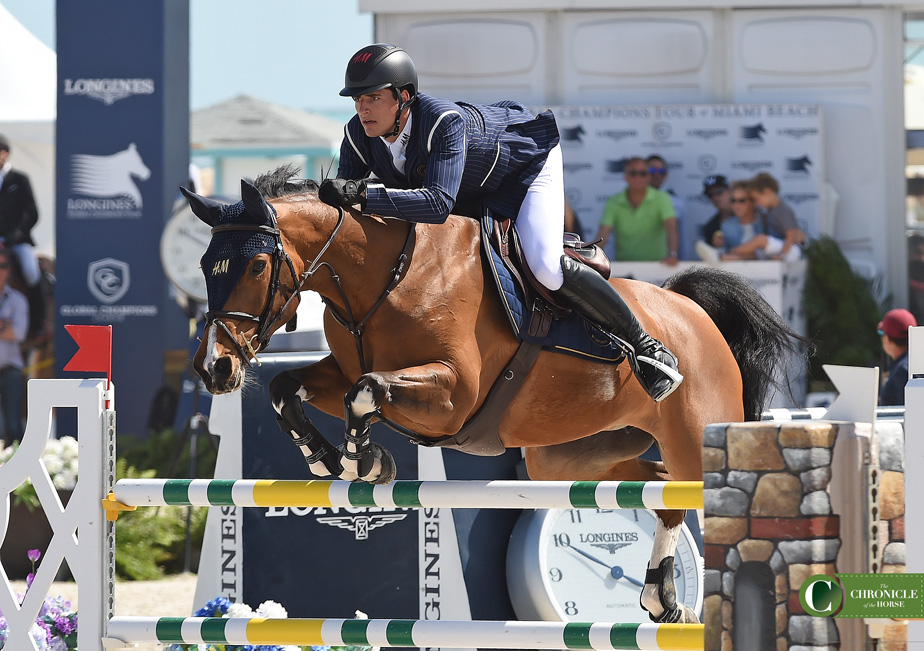 Find full results here.
Want more from the Longines Global Champions Tour of Miami Beach? We've got more photos for you here. Check out the May 1 issue of The Chronicle of the Horse magazine. And while you're at it, make sure you're following the Chronicle on Facebook, Instagram and Twitter @chronofhorse
2017 Longines Global Champions Tour of Miami Friday
Mollie Bailey / Apr 14, 2017 9:27 pm