Harrisburg, Pa.—Oct. 17
After four rounds of jumping, Grace Debney proved herself the most consistent out of 223 riders who contested the Dover Saddlery/USEF Hunter Seat Medal Final.
Of course, it wasn't easy. After two rounds of jumping and a test of the top four riders, the judges called for an uncommon second test of their top two choices, who were still neck and neck.
Read a round-by-round account of all the action here.
For the second test, Debney and Zayna Rizvi swapped horses and completed the original test, which involved two counter-cantered fences, a hand-galloped jump, a halt and several rollback turns.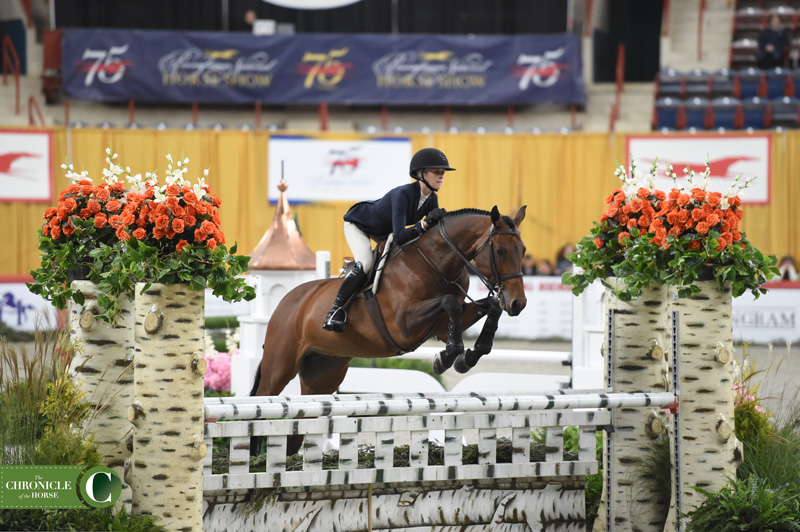 Rizvi, aboard Debney's Quimby, ran into trouble at the first fence when she was a bit underpaced at the counter-canter and pulled two rails there. Debney's final test wasn't perfect either; it took a bit of swapping before she got her second counter-canter just right. In the end judges Geoff Teall, Emil Spadone and Tom Brennan gave Debney the edge.
"We had no intention of testing a second time; it had not entered any conversations whatsoever," said Teall. "After initial test, we were going back and forth. Zayna [who lay fourth] was excellent, Grace [who was on top] had a little question mark. We said that we needed to leave this up to the kids. In our mind more of an opportunity [to test again] than a punishment."
The judges were adamant that the quality of riding at this year's Medal Final was the highest they had seen.
"The longer story here is you're seeing the depth of our equitation bench getting so vast," said Brennan. "It's getting so competitive, the testing has to get more creative without being gimmicky."
The judges awarded 13 scores in the 90s in the first round of competition, and pointed out that Rizvi's first round, which put her 12th in the order, would have won at most regular weekly equitation classes.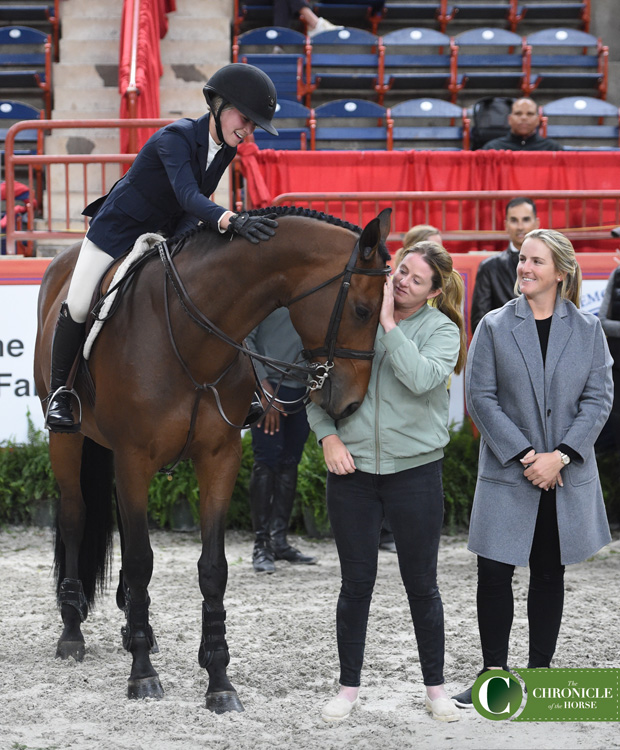 Debney, Hampden, Massachusetts, who trains with the Shadow Ridge team of Samantha Schaefer and Kate Conover, has been riding her mount Quimby for three years.
"We did our first equitation classes together," said the 17-year-old. "I did my first final when he did his first final, that's how we grew together. Obviously after owning for three years and riding him for three years, we've both grown a lot. I'm really proud of him."
Rizvi, Wellington, Florida, has been riding her Finnick for four years.
"He was my sister's [Yasmin Rizvi] horse before he was mine," she said. "I always say he's my soulmate. I think we just get each other. Every time we step in the ring, it's always very smooth. I couldn't have asked for a better horse, and I'm very, very thankful."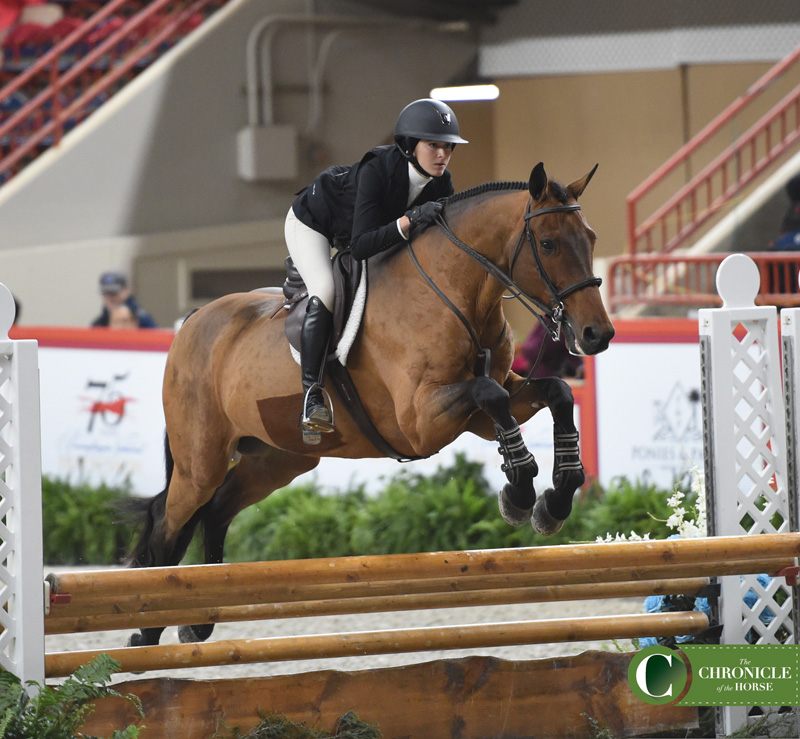 Third place went to Eleanor Rudnicki, The Woodlands, Texas, who came back on top after Round 1 and moved to third after Round 2. Fourth went to Bonsall, California's, Skylar Wireman.
"The level of riding was outstanding," said Teall. "We had naturally talented riders, we had disciplined and well schooled riders, and we had combinations of both."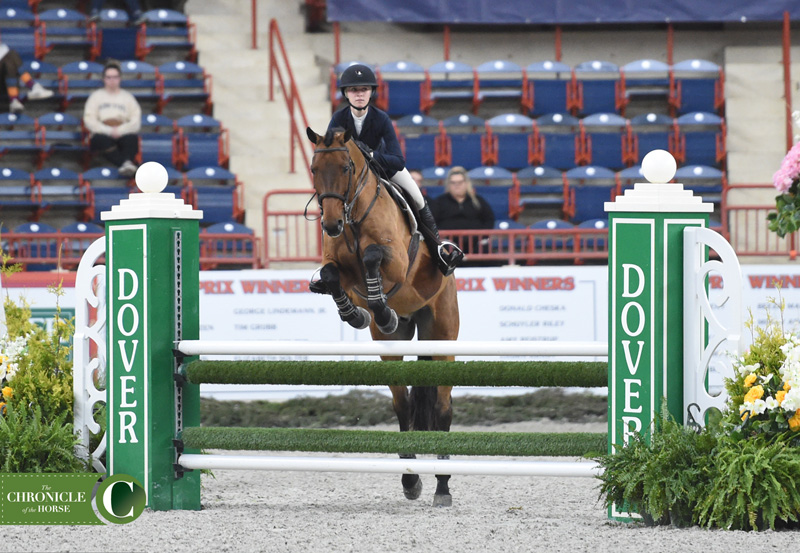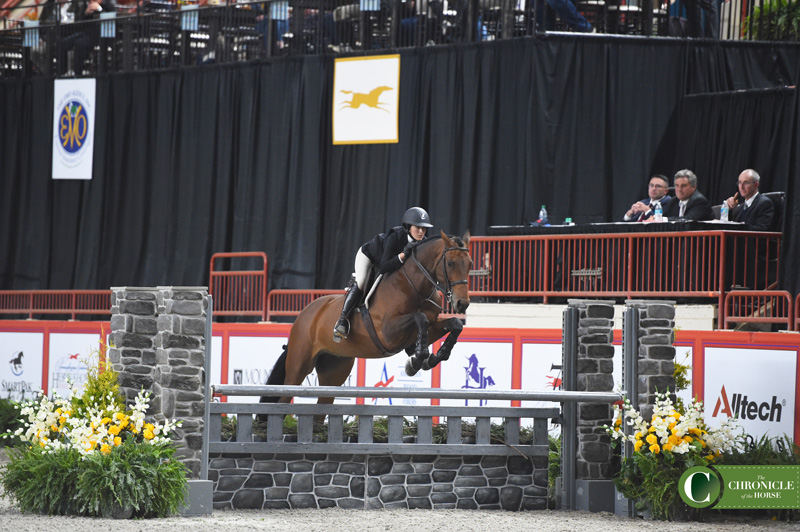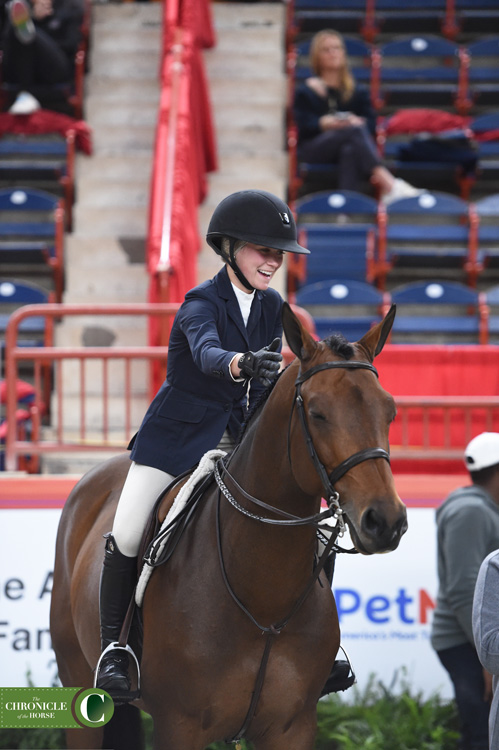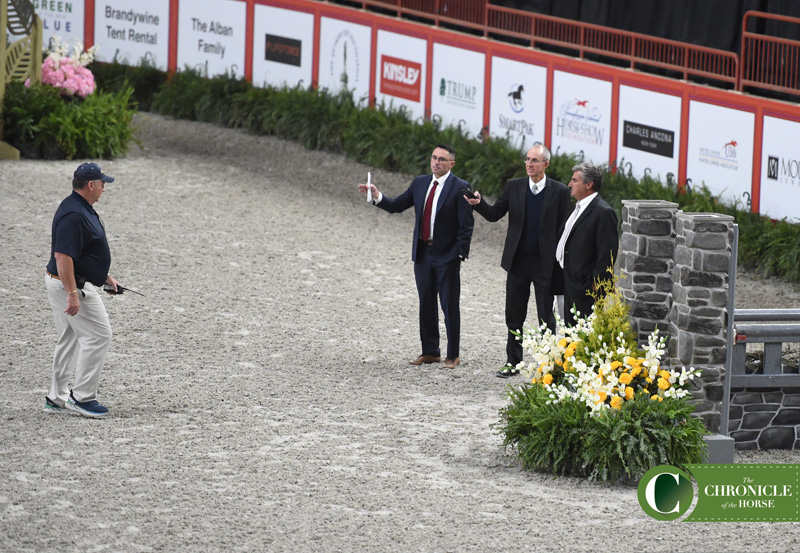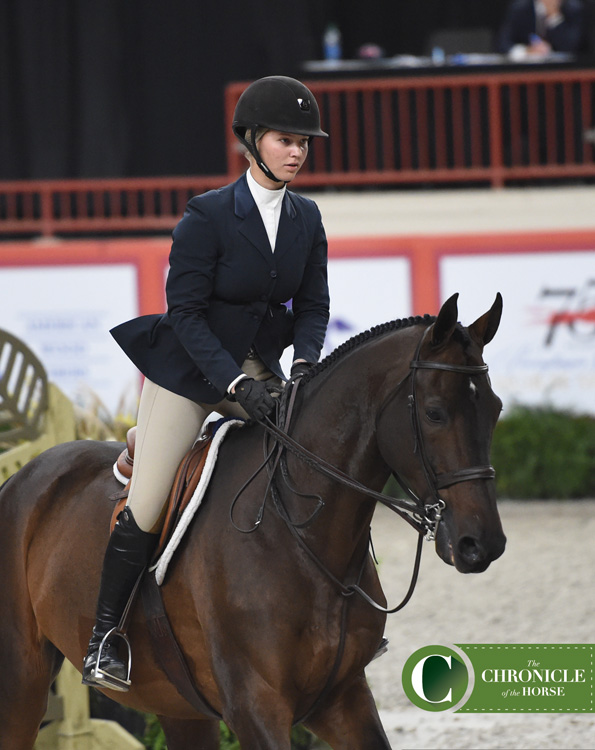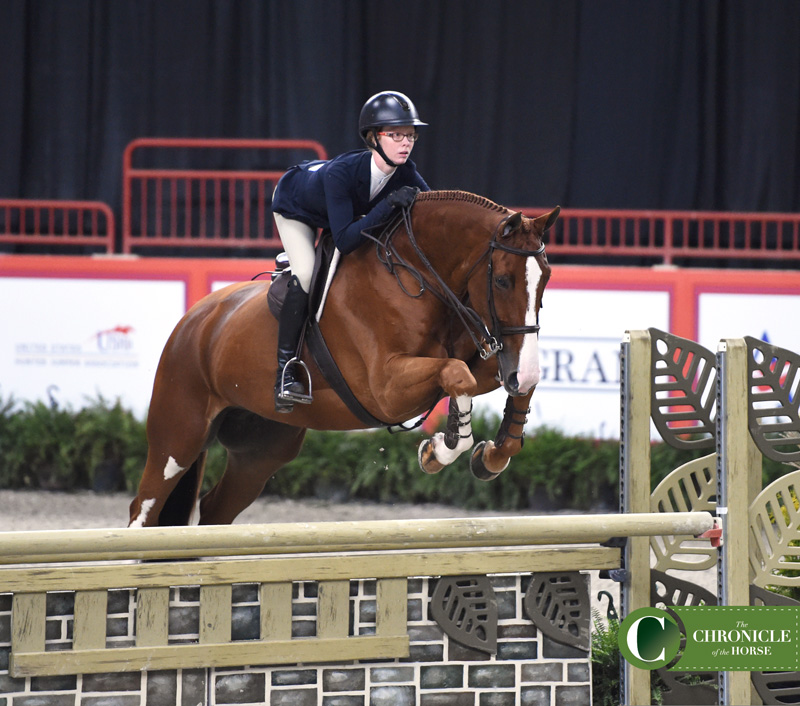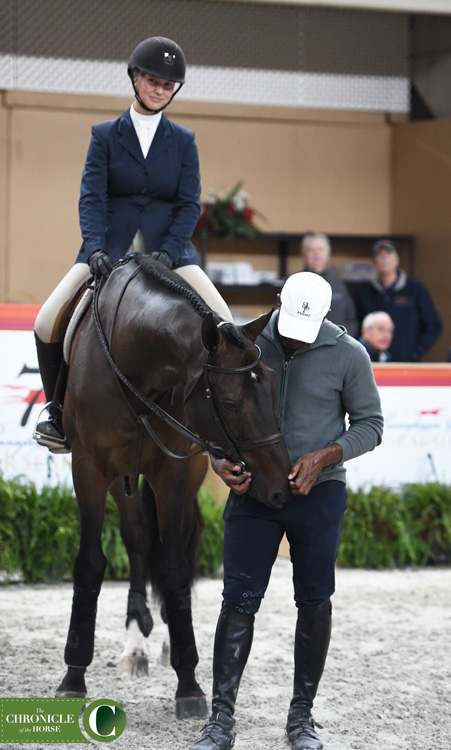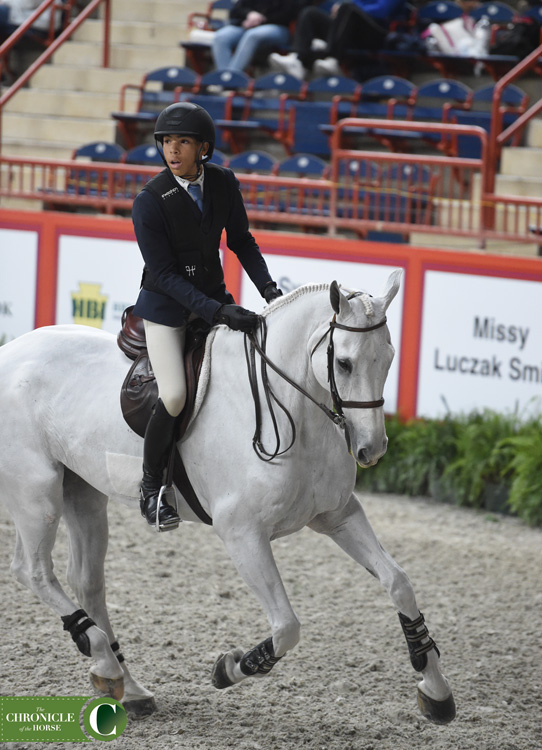 See full results here. Want more Pennsylvania National? The Chronicle will be on the scene through grand prix night bringing you photos and stories. Plus see more analysis from the Pennsylvania National in the Nov. 8 issue of The Chronicle of the Horse magazine.