Bromont, Quebec—June 7
Buck Davidson's lost count of the number of times he's broken his collarbone over his career—three times on the right and once on the left was his best estimate. His most recent injury came at the Land Rover Kentucky CCI5*-L in April when he parted company with Park Trader on cross-country.
While the gelding was fine, Davidson needed surgery and a plate to fix his collarbone and several weeks out of the saddle.
Davidson made his return to competition at the $50,000 Devon Arena Eventing competition (Pennsylvania) two weeks ago, and he's rerouted two of his Kentucky horses to the Mars Equestrian Bromont CCI4*-L this weekend.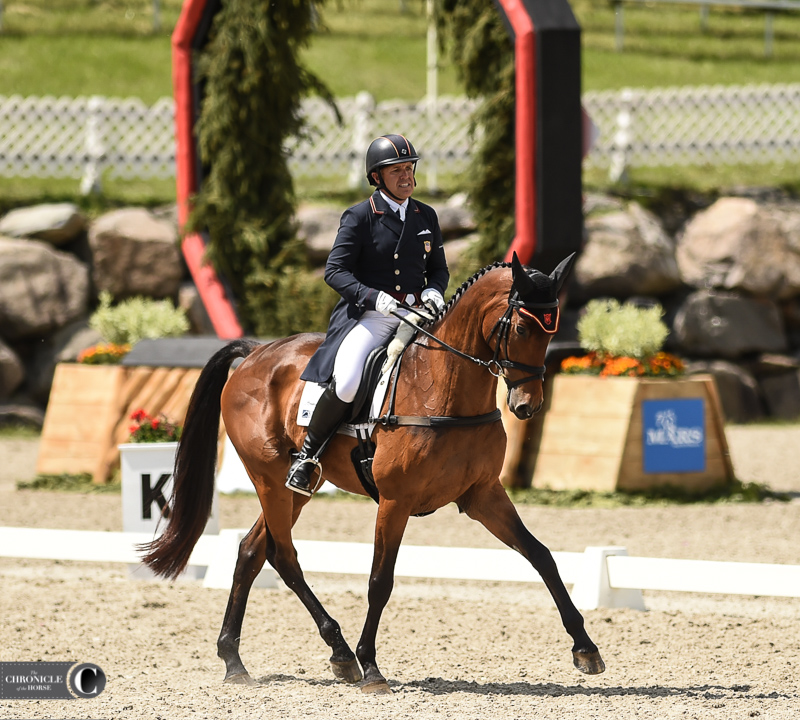 He took over the lead after dressage on Carlevo with a 27.9 and sits in a tie for fifth with Copper Beech on 32.4.
"I think it's just called the collar plate now!" he said. "I don't think there's much bone there anymore. It's five weeks tomorrow. It feels good. Collarbones hurt for about 10 days, and then they're fine. No excuses, that's for sure.
"I was really happy with both horses," he continued. "I was lucky to have all four for Kentucky, and obviously I fell off the first one, but Carlevo has been feeling awesome all year. Him and [Copper Beech] have been at home working on the hills, and they both feel fantastic."
Carlevo, a 12-year-old Holsteiner gelding (Eurocommerce Caresino—Ramatuelle, Levernois) owned by Carlevo LLC, has been a reliable campaigner for Davidson since 2015.
"He's very consistent," he said. "He very rarely does worse than 70 percent. He can be a bit lazy sometimes, and the difference between him being behind the bit and in front of the vertical is hard to feel. James [Burtwell] helped me in the warm up. He feels like he's taking me more. He was taking me nicely, and he's very elegant, and he's very rideable, and he knows how to do stuff."
Davidson's looking forward to a challenging track laid out by Derek di Grazia.
"It feels like he's taken a few of the really grueling hills out," he said. "Hopefully the horses will be fresher, and it will be a better picture coming home. The ground should be good. It's just a natural cross-country place that we don't really have anywhere. Bromont is such a fun event, so hopefully I can have a good go tomorrow."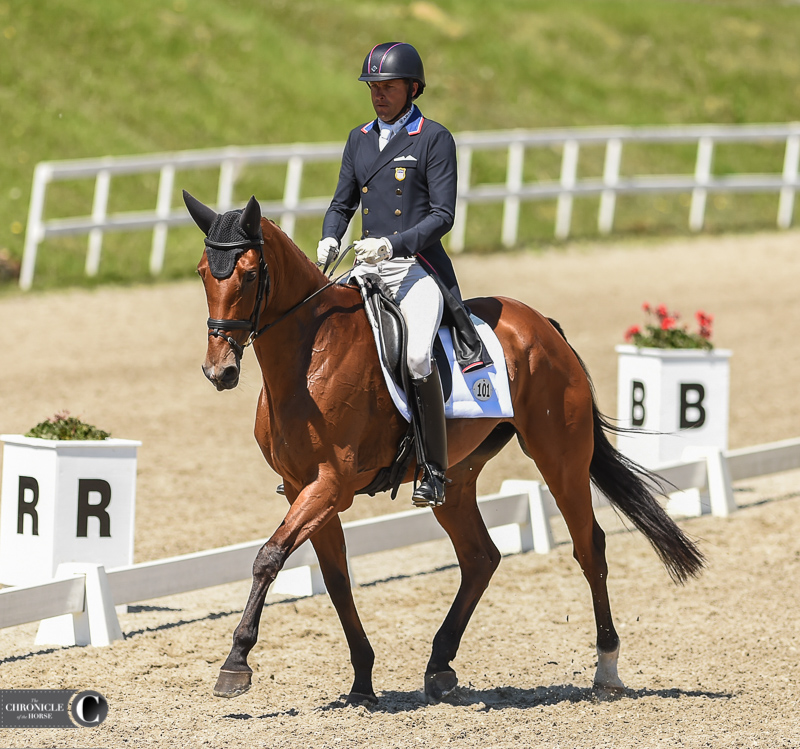 Boyd Martin slotted into second in the CCI4*-L with Christine Turner's On Cue, a 13-year-old Anglo-European mare (Cabri d'Elle—On High, Primitive Rising). This will be her first long format at the level.
"Cue was phenomenal," he said. "She's a wonderful, flamboyant mover, but really tries in the ring. She's just starting to get the hang of this level, and I was thrilled with the way she performed. She's in good shape for tomorrow.
"The course is typical Bromont—way bigger than your run-of-the-mill four-star long," he said. "It's got a bit of terrain and every question you can imagine out there. It's going to be a mission to get around well. I've got both my horses very fit, and they've been schooling everything I can imagine would be here in my cross-country field. The biggest thing is to get out there and ride every fence as well as I can and feel them and make sure I've got plenty of horse in the end. I've used them up a little bit early here in the past, so it's important to pace them around the course."
Cross-country begins tomorrow with the CCI4*-L at 8:30 a.m., followed by the CCI3*-L at 10:36, the CCI2*-L at 1:33 p.m. and the CCI3*-S at 3:25.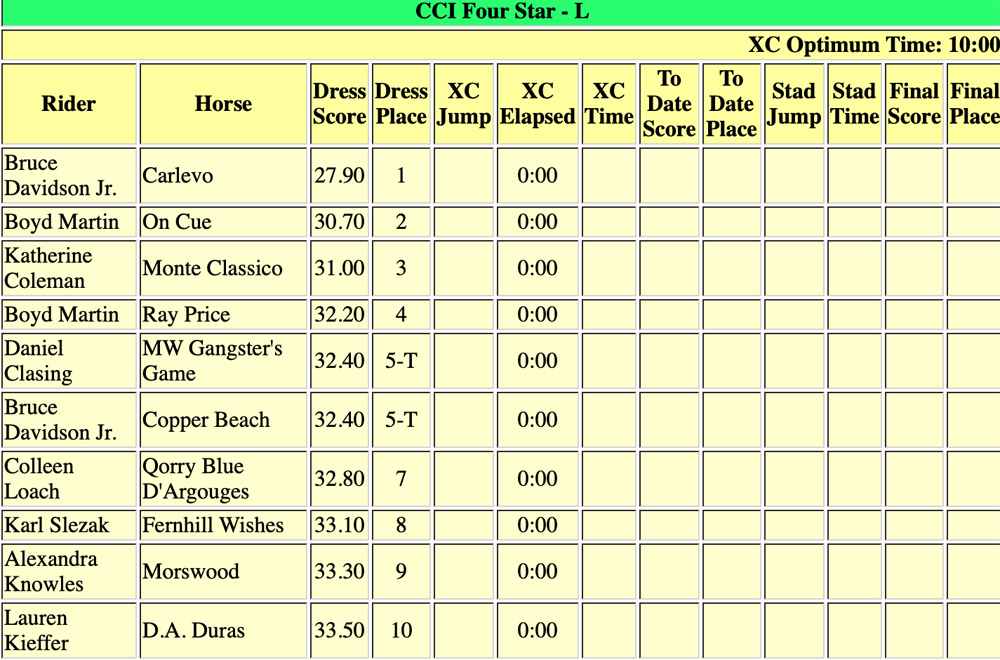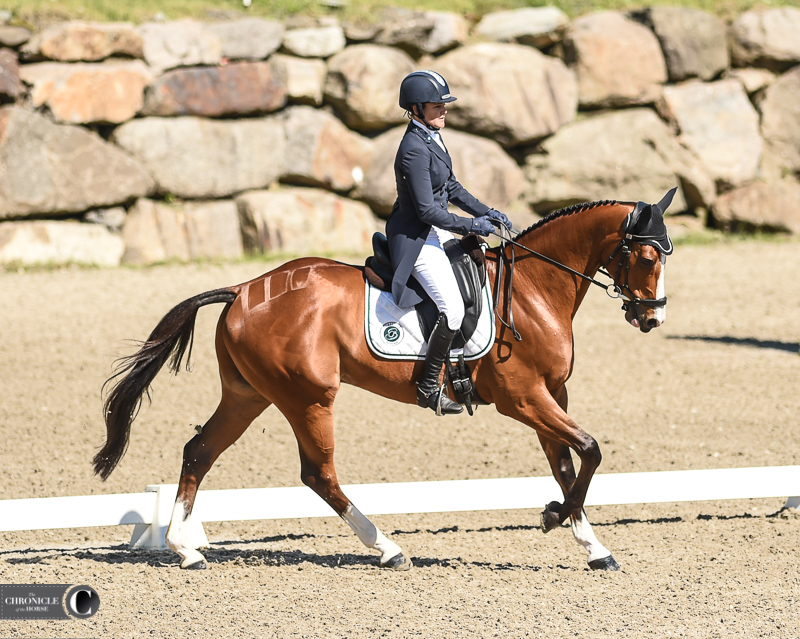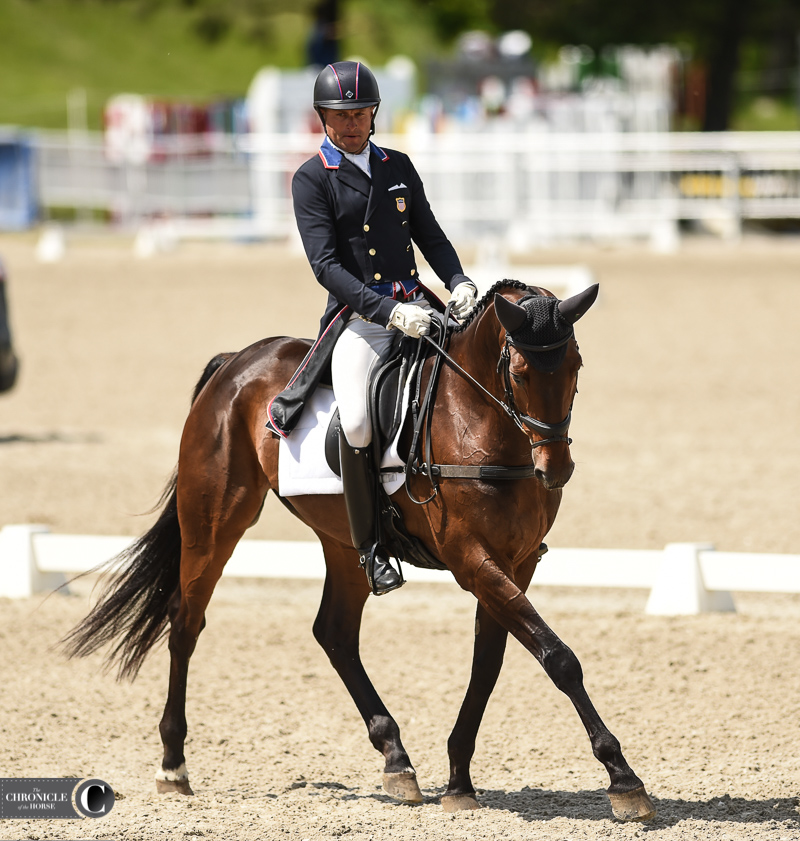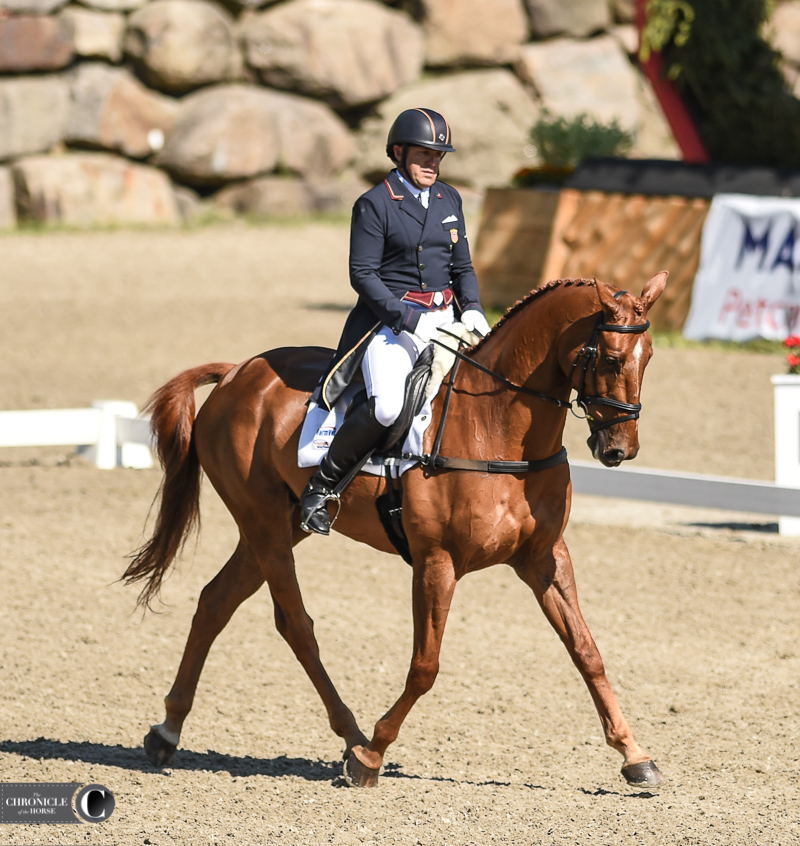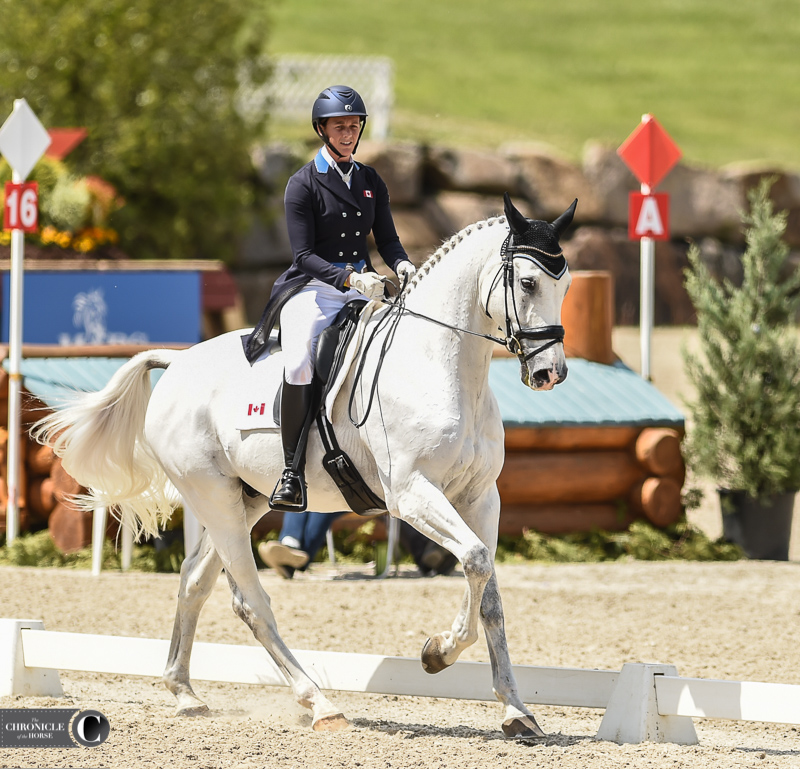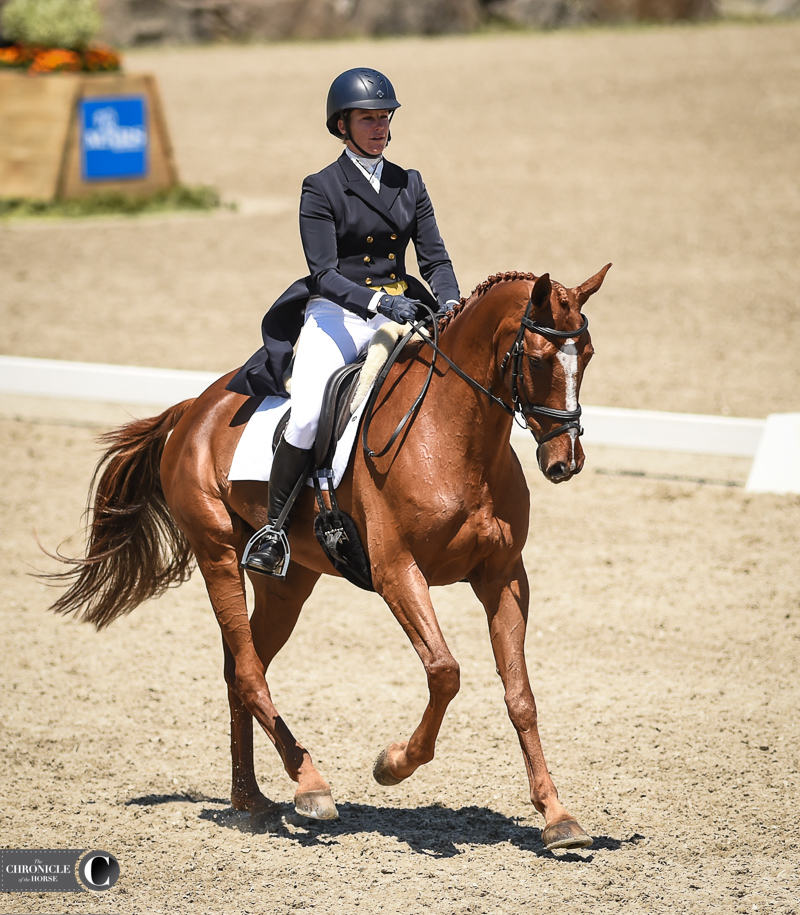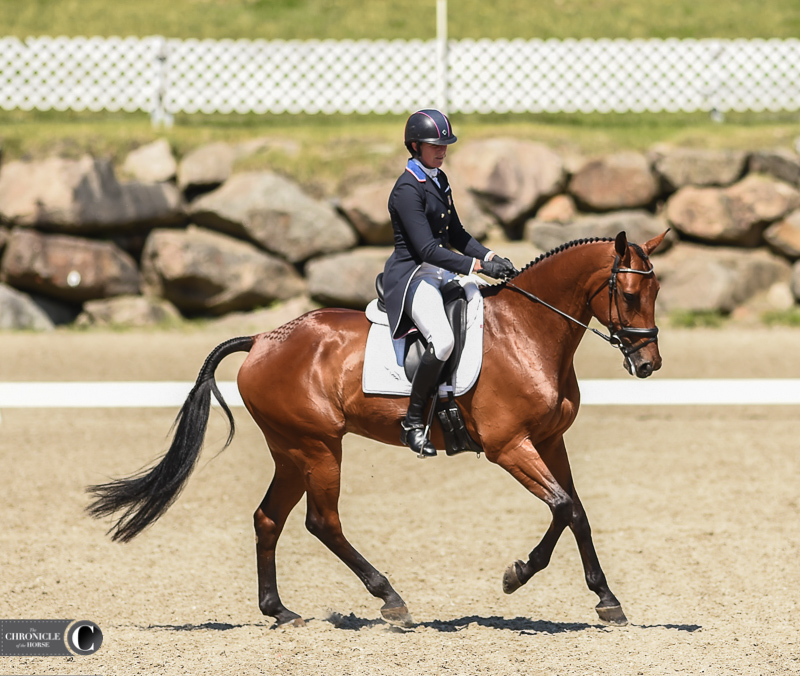 We're on site at the Mars Equestrian Bromont CCI this weekend to bring you news, photos and results! Check back at coth.com and be sure to pick up the July 1 print edition of the Chronicle for more.
Bromont Website I Results I Schedule
Make sure to follow along on the Chronicle's social media outlets: Facebook, Twitter and Instagram.